Hong Kong is a city where different cultures intersect, and various cuisines from various countries are widely accepted and integrated with the local food culture. As a result, one of the attractions of Hong Kong is that you can enjoy delicious dishes from all over the world. Today, we will introduce the "Karaikudi Akka Restaurant", a hidden gem of an Indian curry restaurant located inside Chungking Mansions.
What is Chungking Mansions?
Chungking Mansions (重慶大厦, English: Chungking Mansions) is a multipurpose commercial building located in Hong Kong, known as a hub for international exchange. It is situated on Nathan Road in Tsim Sha Tsui on the Kowloon Peninsula and was constructed in 1961.
Chungking Mansions is comprised of five main buildings (Blocks A to E) and houses a diverse range of businesses, offices, and accommodation facilities. Particularly, from the basement to the third floor, numerous small shops and restaurants gather, creating a unique atmosphere where travelers from around the world and local residents mingle.
Chungking Mansions is particularly popular among budget-conscious backpackers and travelers seeking affordable accommodations. There are many lodging options available, allowing guests to find rooms that fit their budgets. However, the quality and cleanliness of facilities vary, so thorough research is necessary.
Additionally, Chungking Mansions is recognized as a place for international exchange, attracting many immigrants and traders from Africa, South Asia, the Middle East, and other regions. The environment is characterized by the mixture of different cultures, with various languages being spoken.
On the other hand, while the area around Chungking Mansions is bustling, caution is advised in terms of security. Especially at night, being vigilant is crucial, and it is essential to carefully manage personal belongings.
Chungking Mansions is also known as one of Hong Kong's tourist attractions, where you can enjoy its unique atmosphere. Shopping and dining in this culturally diverse building, as well as experiencing local culture, are part of the charm of a trip to Hong Kong. However, when visiting, do not forget to make sufficient preparations and be cautious to fully enjoy your pleasant journey to Hong Kong.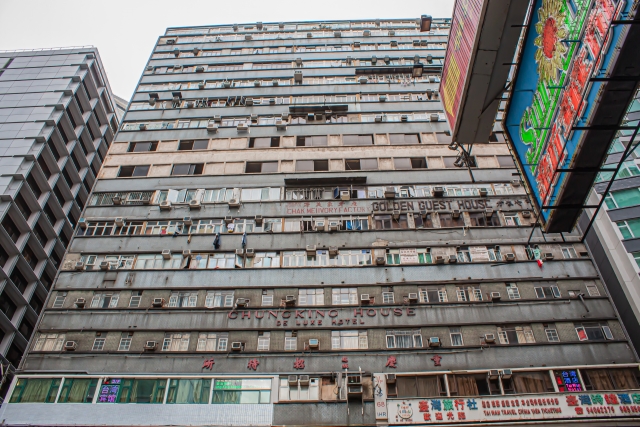 Karaikudi Akka Restaurant
Chungking Mansions can be a deep place with touts at the entrance, making it a bit challenging to enter. However, this restaurant is located on the G/F, making it relatively easy to give it a try. The food is delicious, but I've heard that some restaurants here require taking the elevator, so I'd like to try them on another day!
While Chungking Mansions may seem a bit difficult to enter with touts around the entrance, the pushiness is limited to the entrance only! Once inside, if you get lost and can't find the restaurant, other people from different shops will ask you, "What are you looking for?" and kindly guide you to the location of the restaurant. While there may be touts near the entrance, the restaurants further inside are honest establishments, so you can feel safe and secure.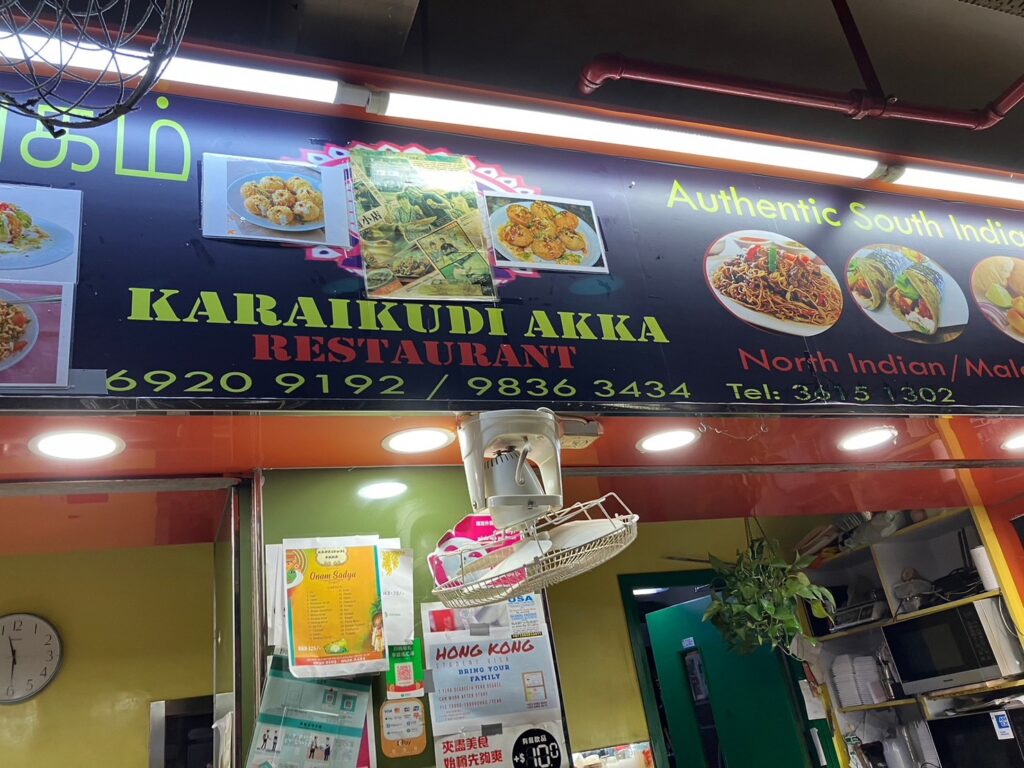 I safely arrived at the restaurant.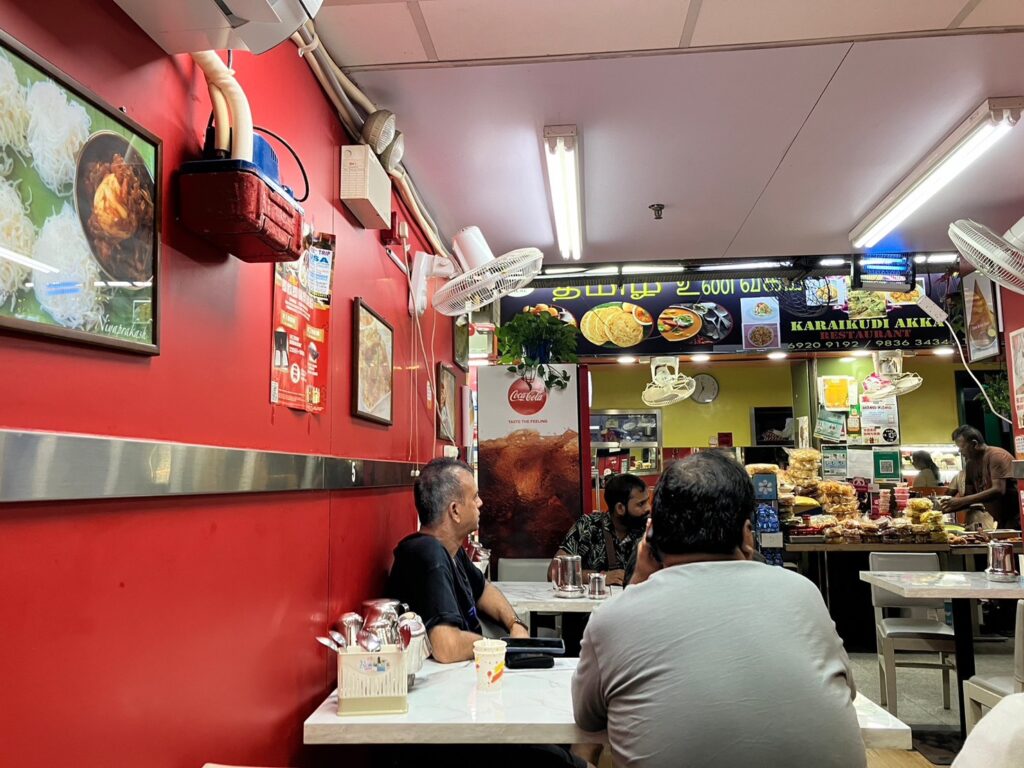 The interior of the restaurant is filled with people who appear to be Indian.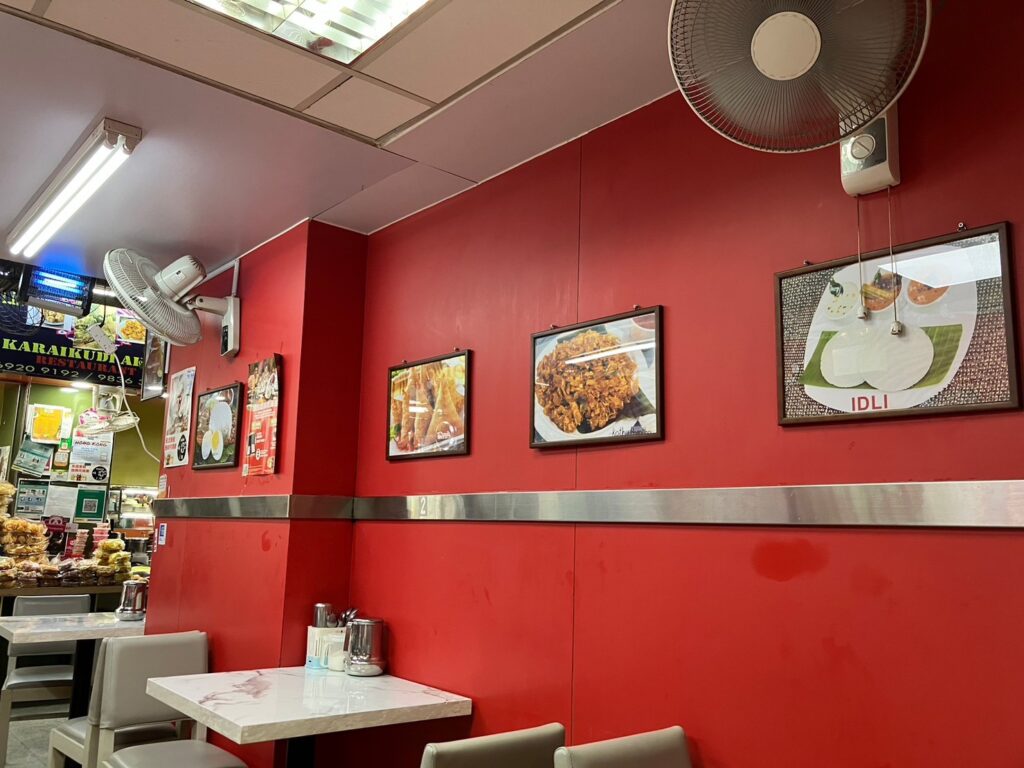 It's a strange feeling as if I've come to another country in Hong Kong. The staff at the restaurant were very kind and friendly, guiding us to spacious seats and turning on the air conditioner for us.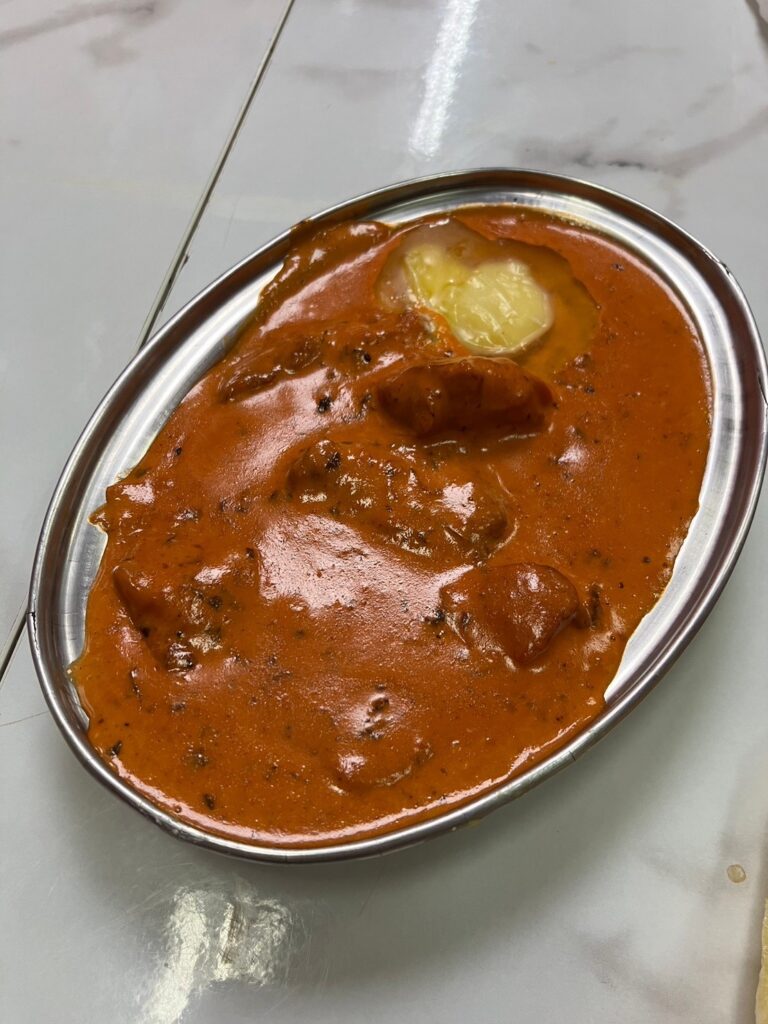 Butter Chicken Curry
The curry was mildly sweet with a rich flavor and delicious. The chicken was spicy and went well with the curry◎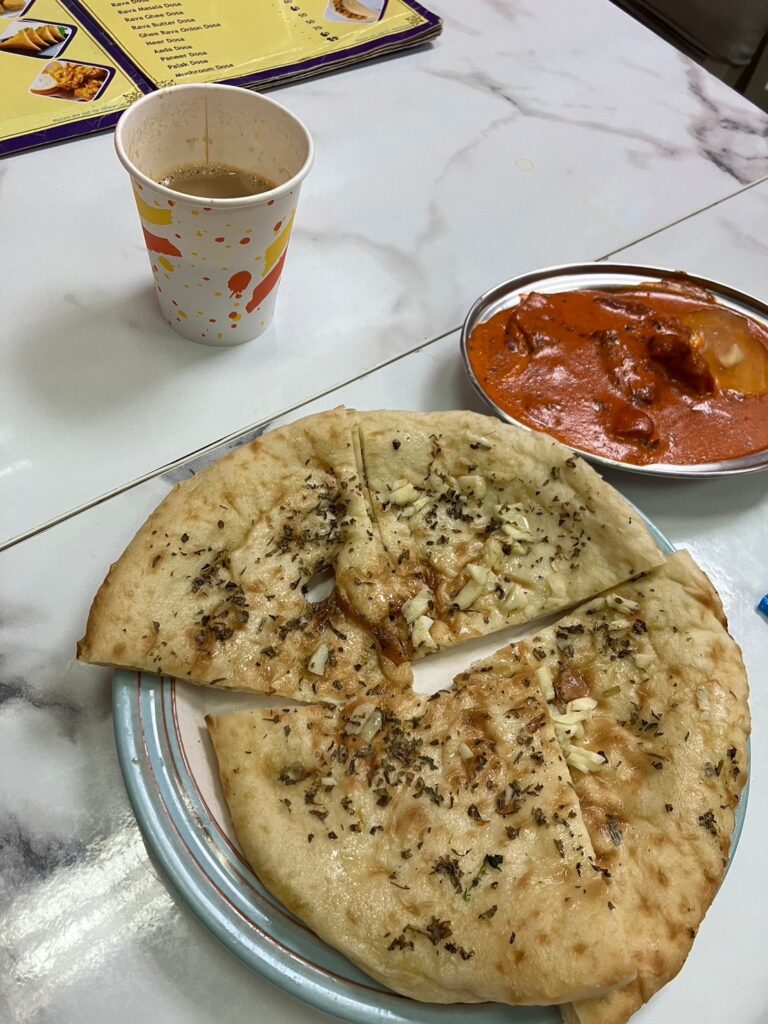 I chose garlic naan as an accompaniment to the Butter Chicken Curry. It's delicious even without the curry!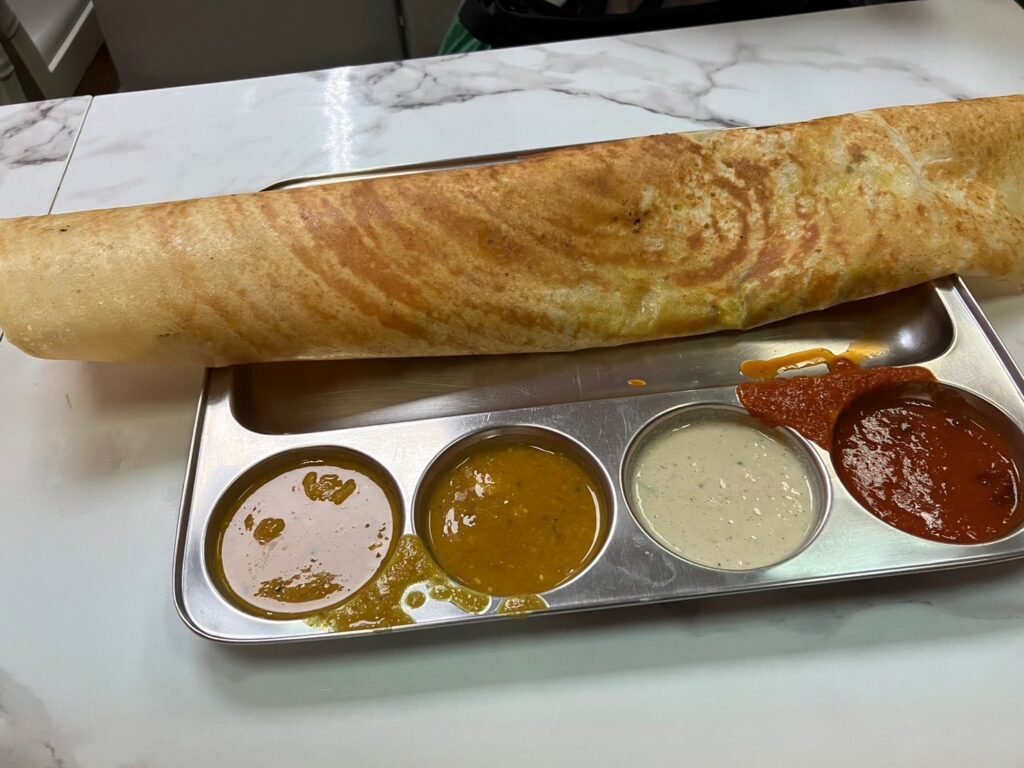 Masala Dosa
"Dosa" is a traditional South Indian dish made from fermented rice and lentil batter, cooked into a thin crepe-like form. It is commonly enjoyed as a snack or breakfast item, and the thin crepe, about 50 cm in diameter, is typically rolled into a cone or cylinder shape and served with various accompaniments.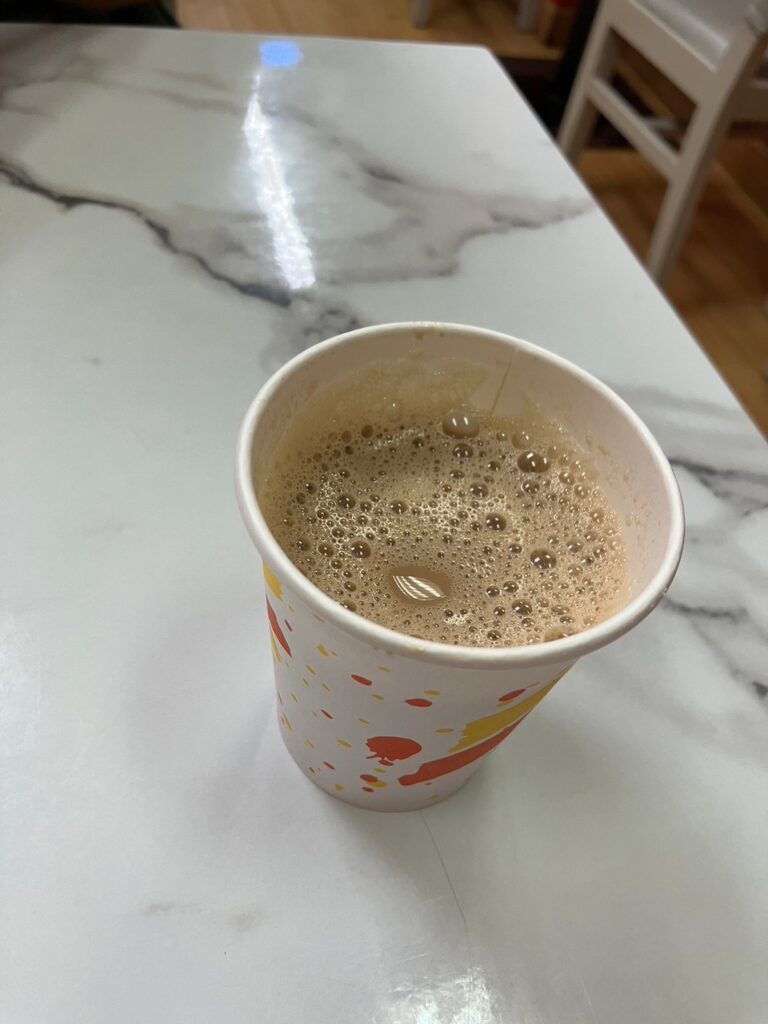 Masala Tea
I was curious and ordered the Masala Tea, which was heavily spiced! "Masala" means spice in Indian. "Masala Tea" is a milk tea prepared by boiling and sweetening with spices. It had a flavor that warmed you from the core of your body. It might have been better enjoyed after the meal rather than as an accompaniment to the curry.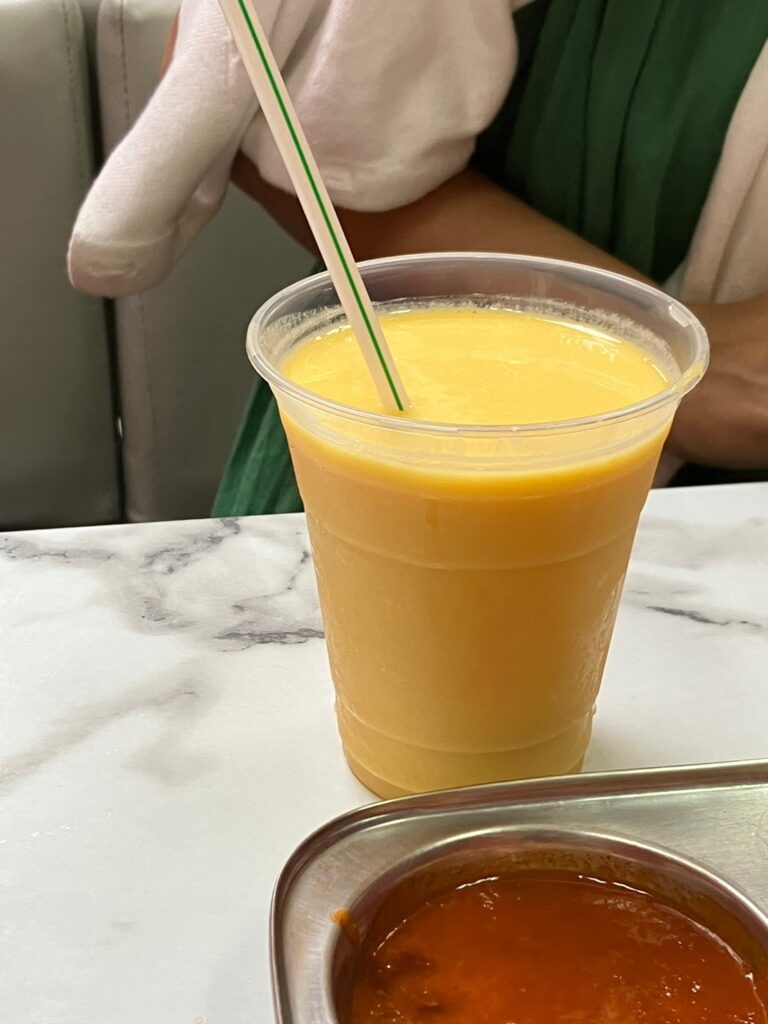 Mango Lassi is always a winner. It was sweet and delicious!
店舗情報
Address: G/F, Chungking Mansion, 36-44 Nathan road Shop no. 19-20, Tsim Sha Tsui
Business Hours: 8:00 AM – 10:30 PM
Closed on: None
Payment Methods: Cash, AliPay
Summary and Impressions
A slightly hidden gem. Chungking Mansion has many interesting shops, making it a recommended place not only for meals but also for sightseeing. In the different basement entrance, you can find Lan Fong Yuen, famous for its milk tea, and it has a completely different atmosphere with its well-renovated interior. Explore and discover the variety of shops inside. I'll also try different places next time!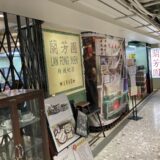 【尖沙咀】蘭芳園(Lan Fong Yuen)で香港ミルクティーを飲む