Hello.
I will introduce an attraction located in Fantasyland at Hong Kong Disneyland.
👉Get discounted Hong Kong Disneyland park tickets here
About Fairy Tale Forest
This attraction allows you to explore a garden that recreates Disney stories in miniature size. You can experience the world of princesses and feel as if you've entered a page of a storybook, with castles and music boxes.
Which Princesses Appear?
"Rapunzel's Tower"
At the beginning, it's Rapunzel's world. The tower is adorned with her long hair!
The lanterns were also beautiful!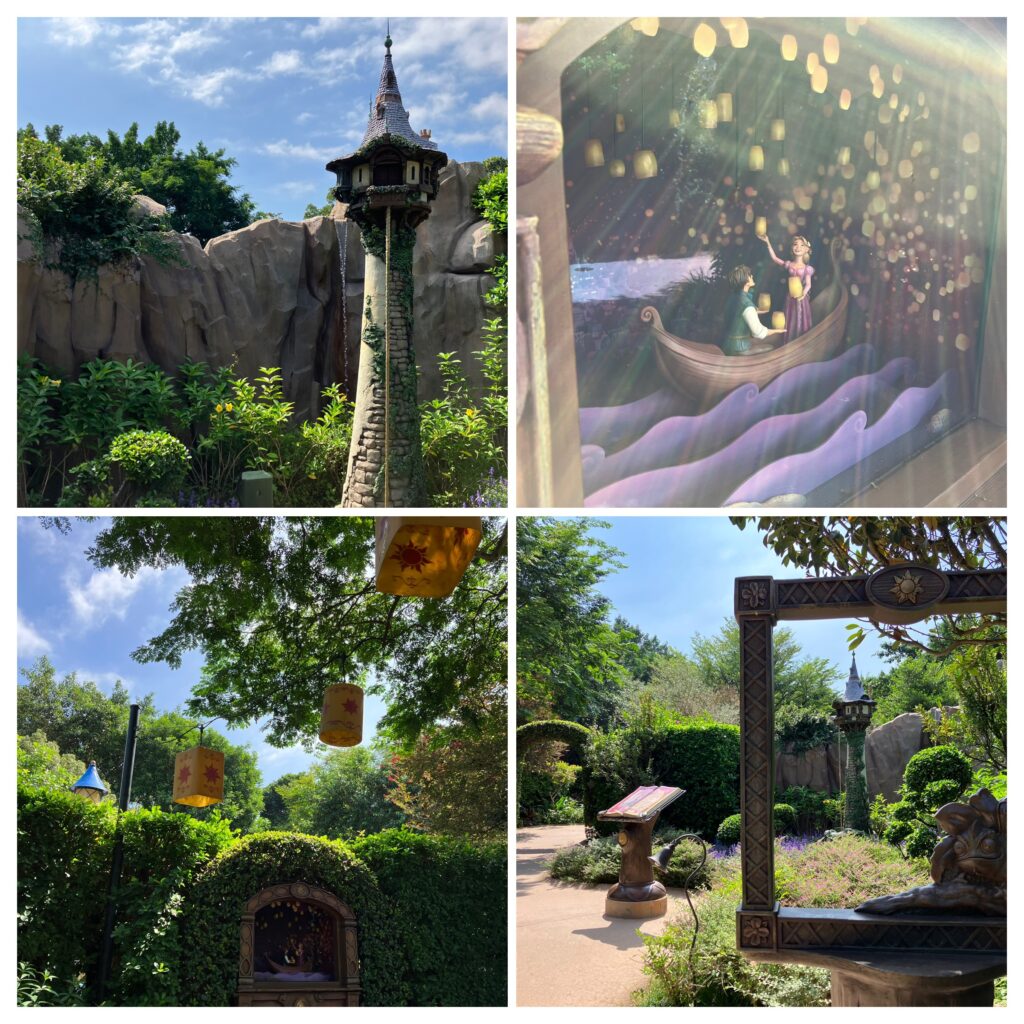 "Snow White"
In Snow White, you can see the dwarfs mining for jewels in the cave!
They were all working very hard!!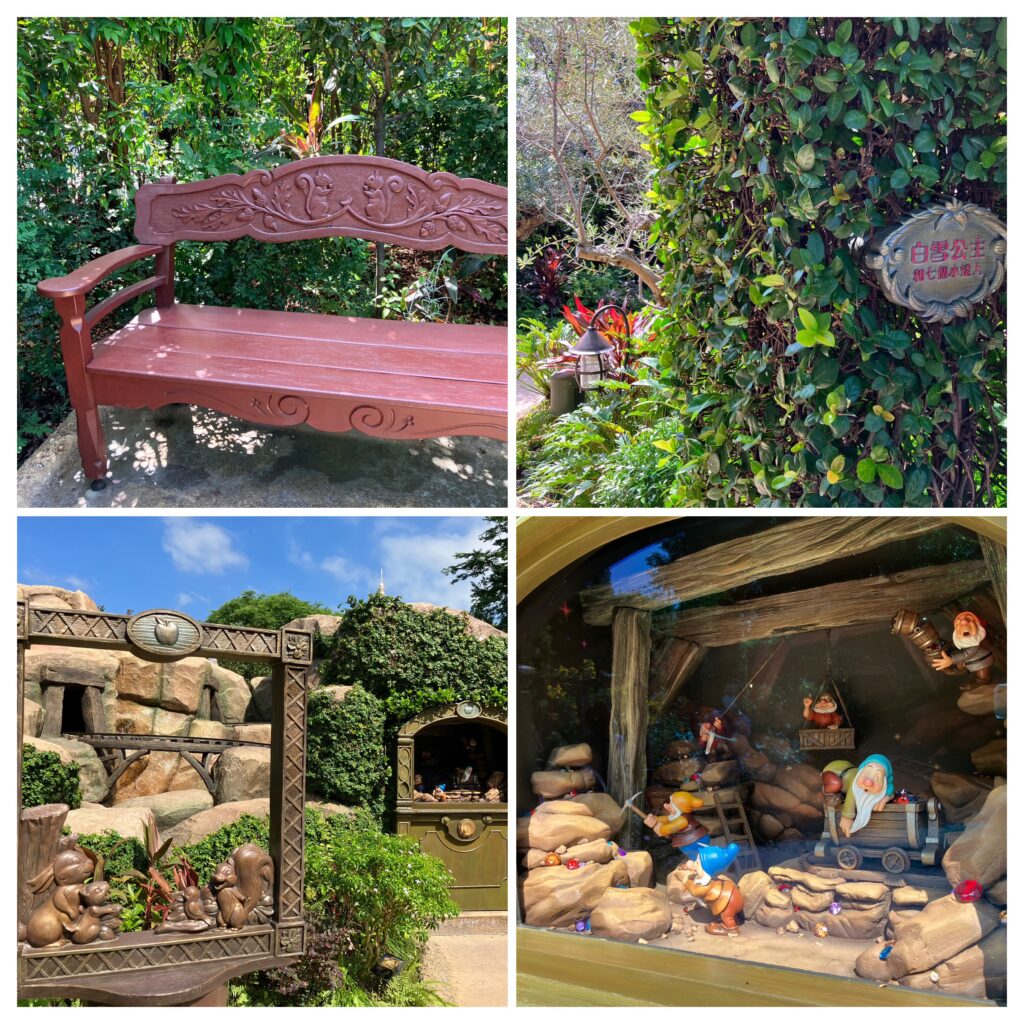 "Beauty and the Beast"
In the music box, you can see the iconic scene from "Be Our Guest"!
In the castle, Belle and the Beast were dancing!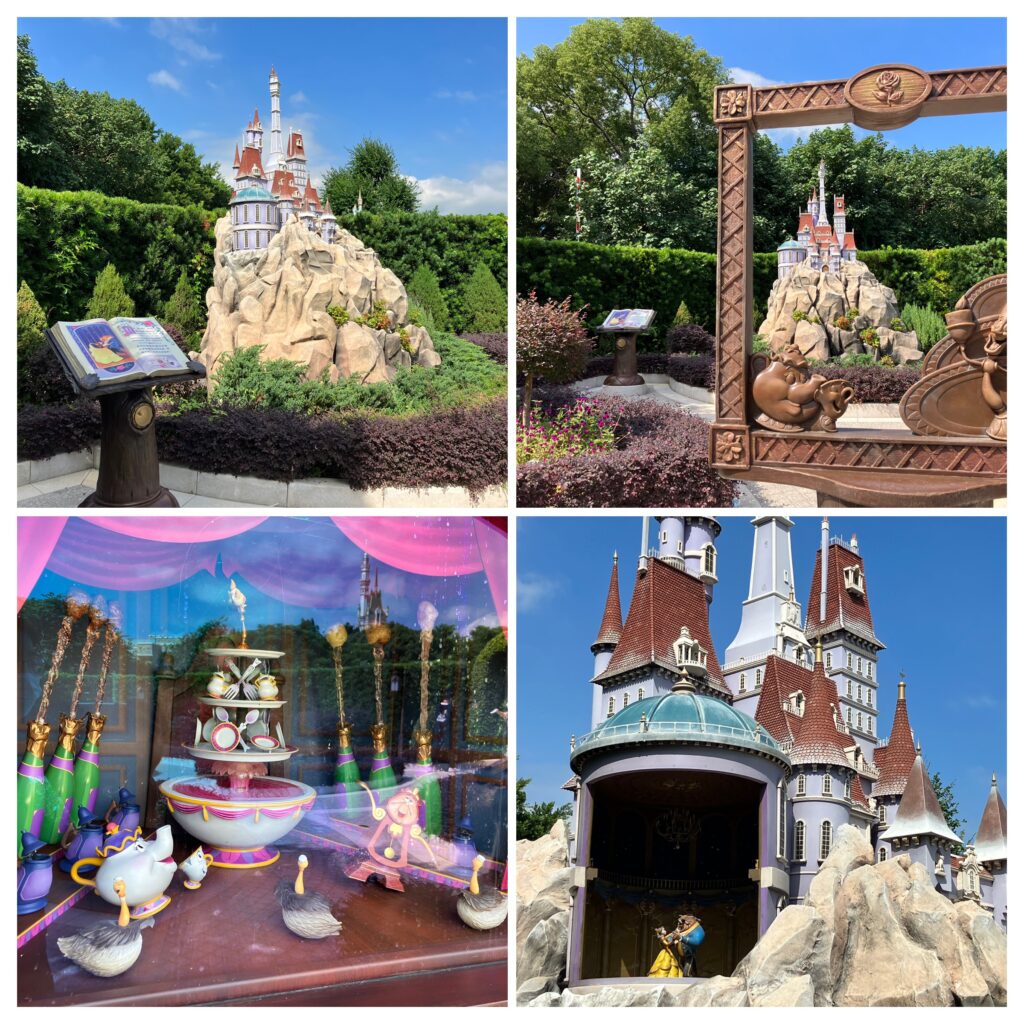 "Cinderella"
The centerpiece of the garden is Cinderella Castle.
You can witness Cinderella's transformation!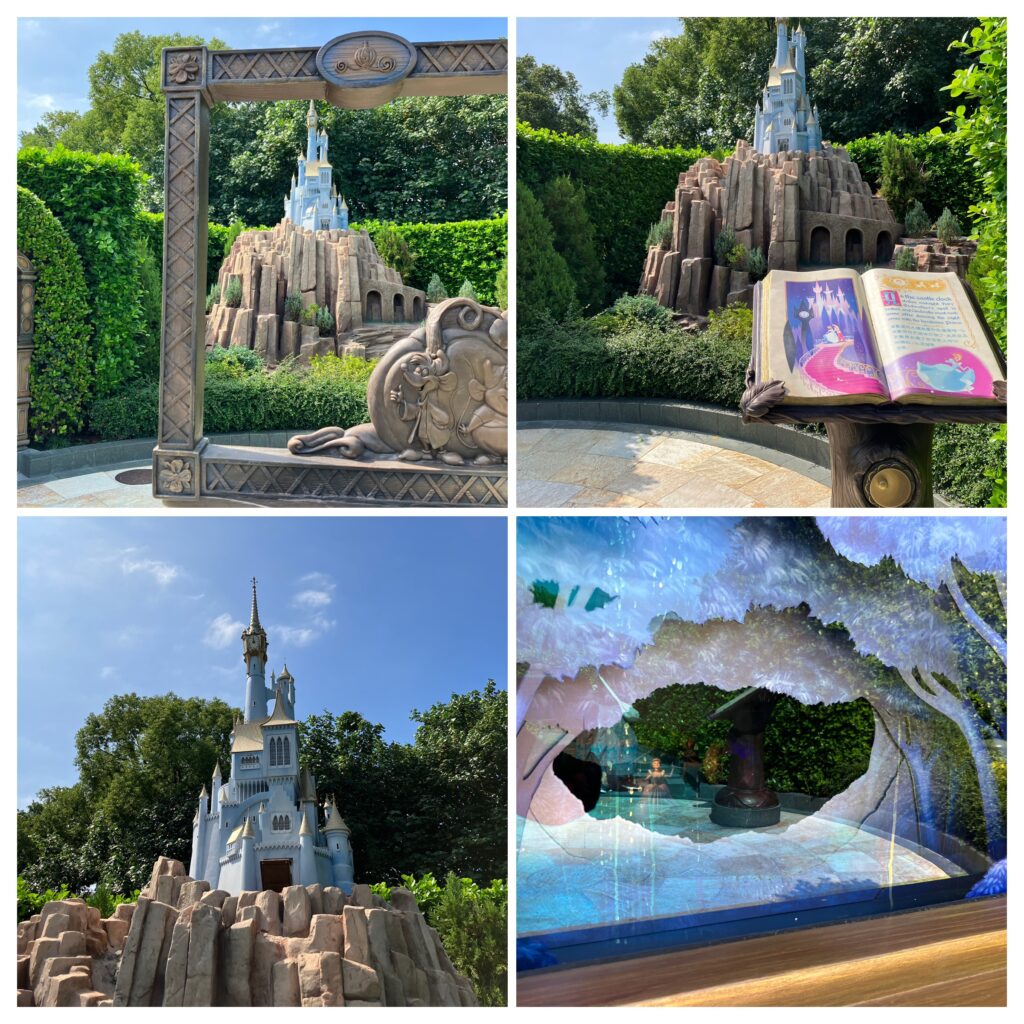 "The Little Mermaid"
In the world of The Little Mermaid, you can experience the iconic scene of "Kiss the Girl"! Flounder is also dancing around the boat!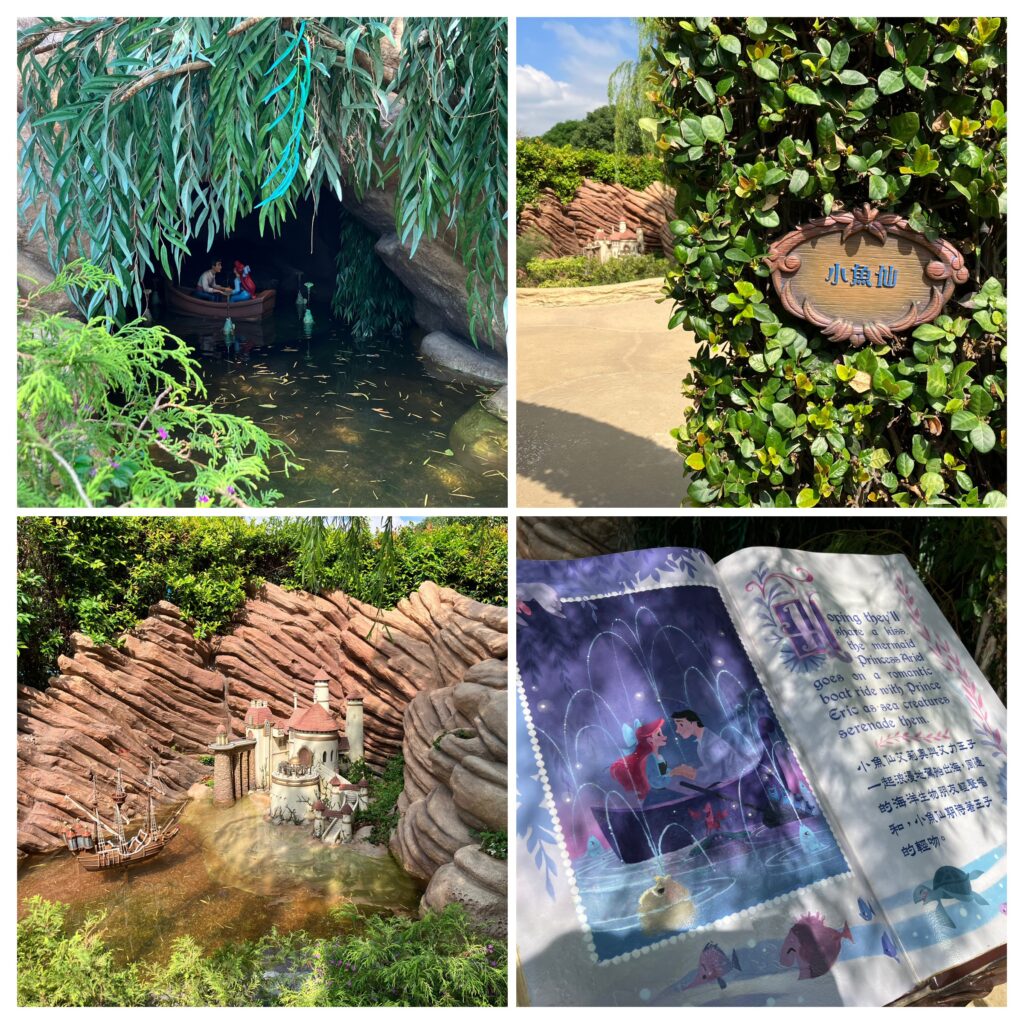 Under the Sea! Sebastian is having a fun time with his friends from the ocean.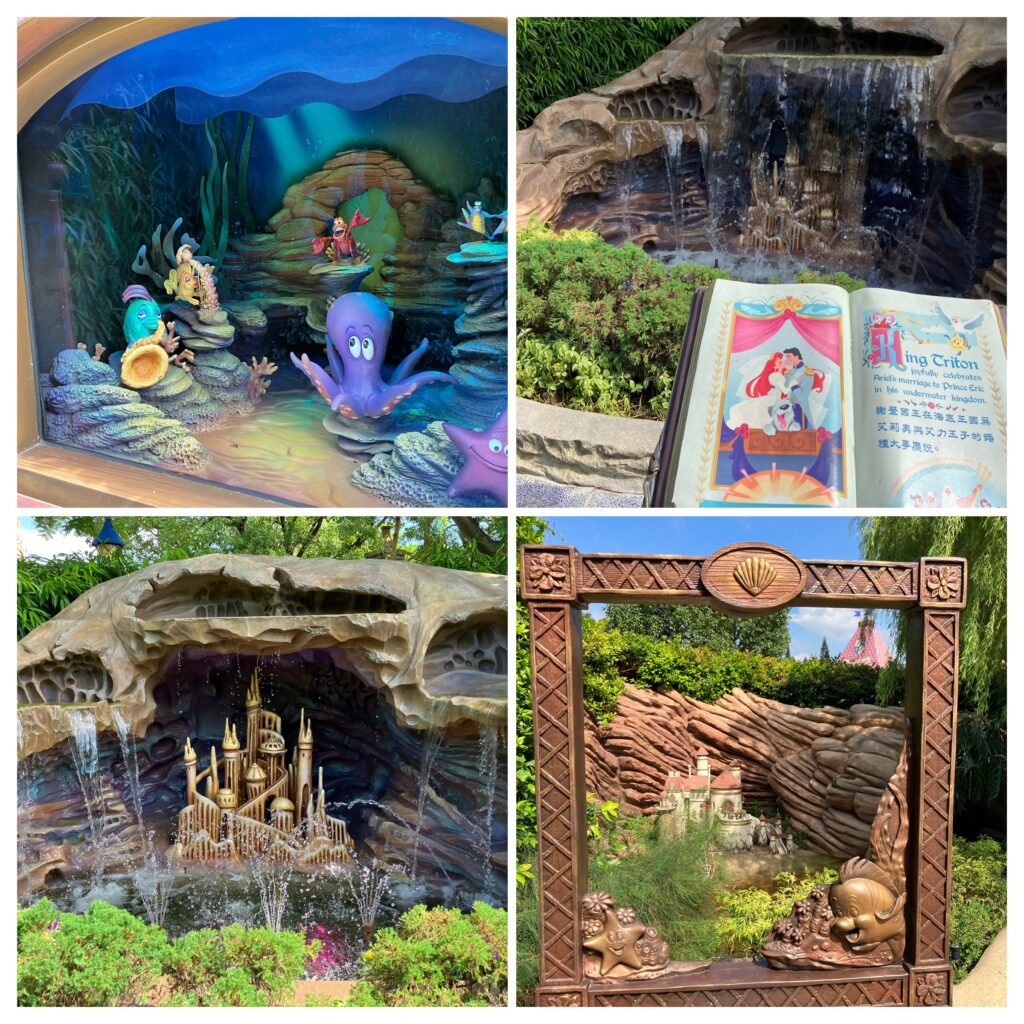 And Finally…
This attraction may not have flashy performances, but it's a lot of fun to simply take a stroll. There are also photo-worthy spots, and I saw many people striking poses and taking pictures.
For princess enthusiasts, it's guaranteed to raise your excitement!
This article is brought to you by Pandora, a famous jewelry brand from Denmark.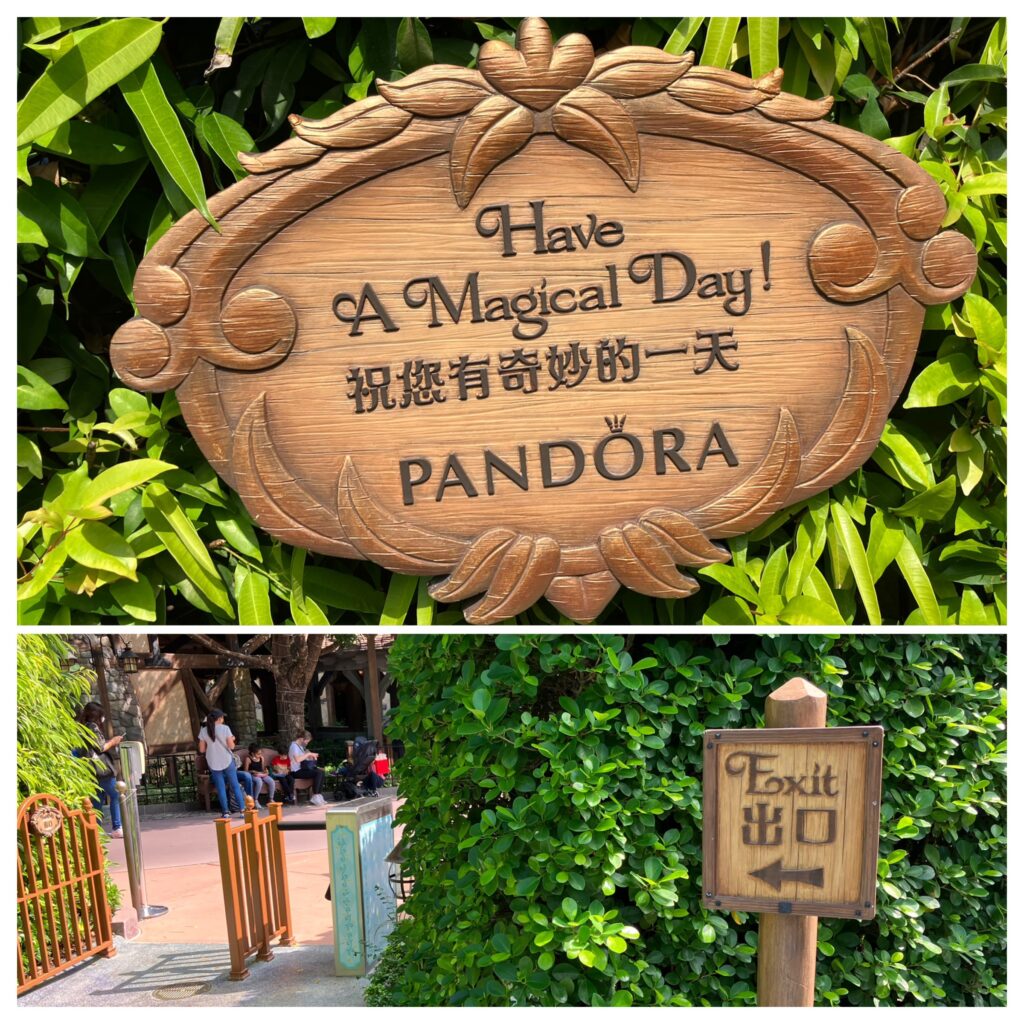 There is also a Pandora store inside Hong Kong Disneyland. They have a wide selection of Disney character jewelry and charms, not just Mickey but also Duffy and Friends!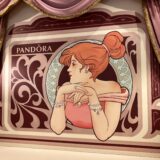 【香港ディズニー】ショップ「Main Street Jewelers Presented by PANDORA」
Bonus
A Christmas tree was on display! It's a bit smaller but adorable!
Unlike Japan, where it's already cold, Hong Kong still allows for short sleeves, so taking photos with the Christmas tree feels strange in a good way.
👉Get discounted Hong Kong Disneyland park tickets here
Thank you for reading today!