"The Lion Rock Press" is a shop in Hong Kong that sells a variety of gift items and presents.
Mostly available for online purchase, the showroom we are introducing this time is located in Sheung Wan. The store is discreetly nestled inside a building, making it quite hard to find, so let me explain how to get there.
The Lion Rock Press
📍 Arion Commercial Centre, Unit 1005, 10/F, 2-12 Queen's Rd W, Sheung Wan
🕒 Mon-Fri: 10:00 AM – 6:00 PM (Closed on weekends and public holidays)
Directions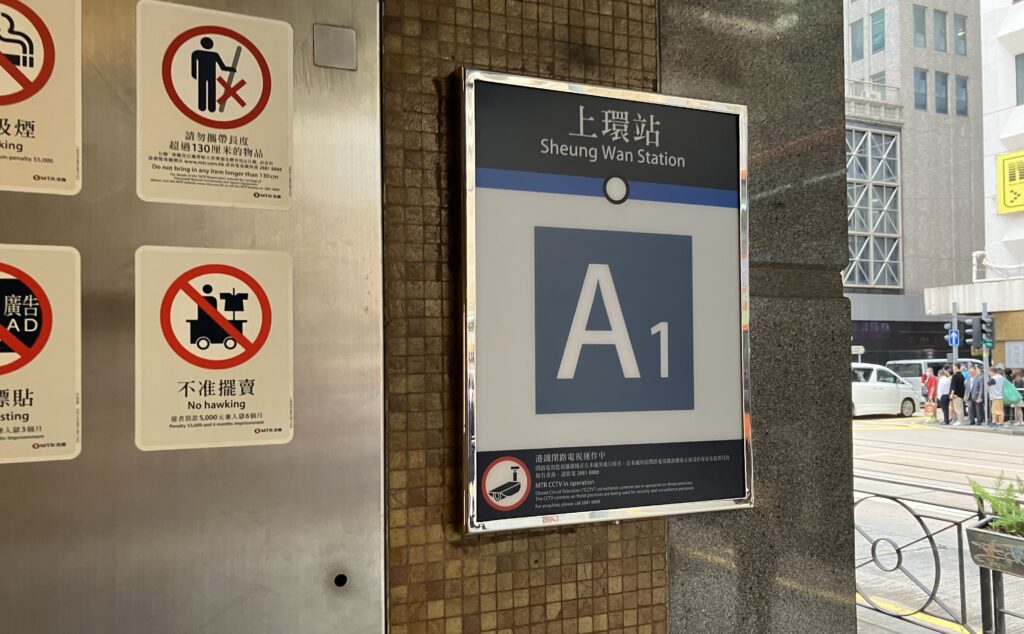 The nearest station is Sheung Wan, and you can head there from Exit A1 or A2.
You can choose either exit, but A1 is wider and easier to walk through, so I prefer to use that one.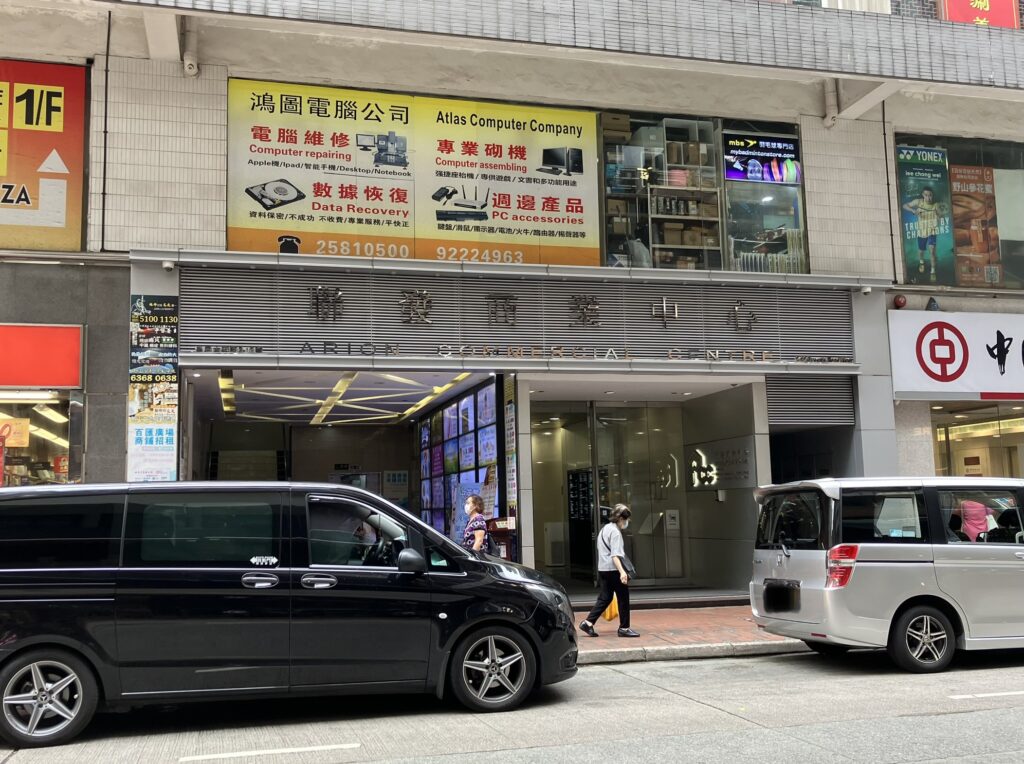 You'll arrive at the silver building in about 5 minutes from the station.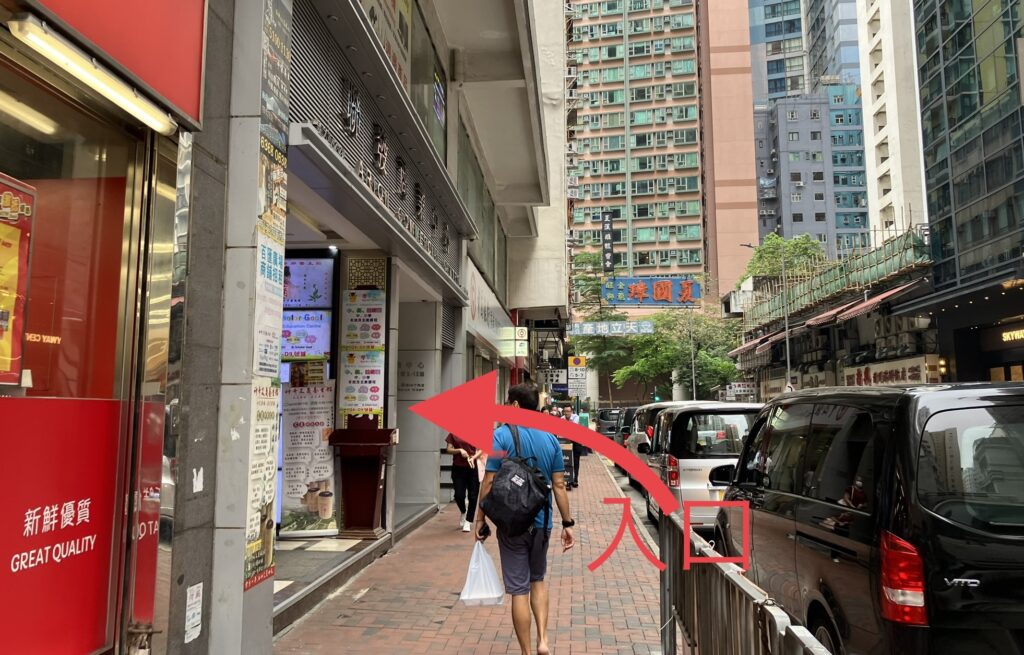 The arrow indicates the entrance to the office building.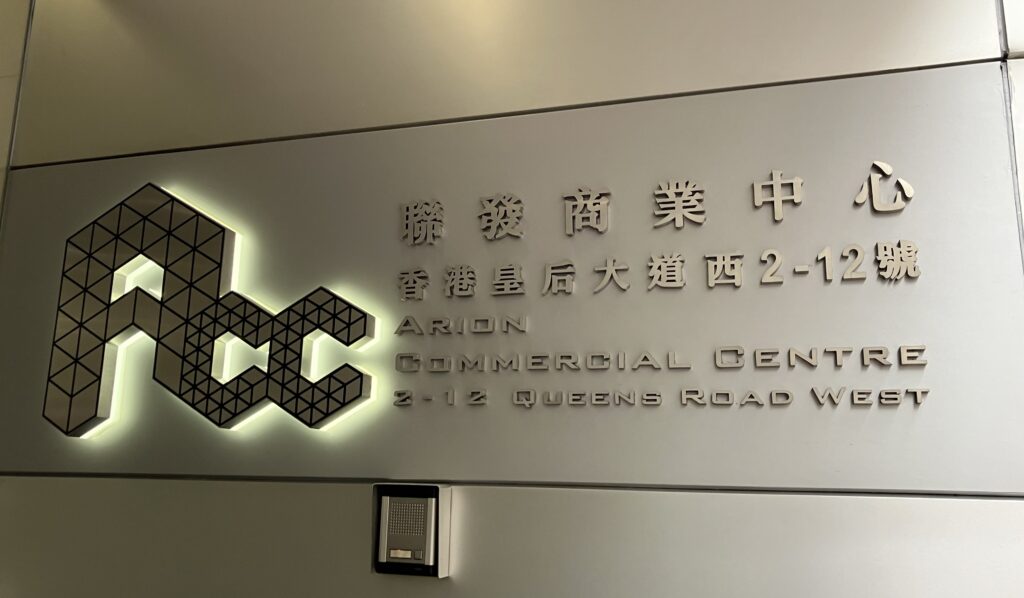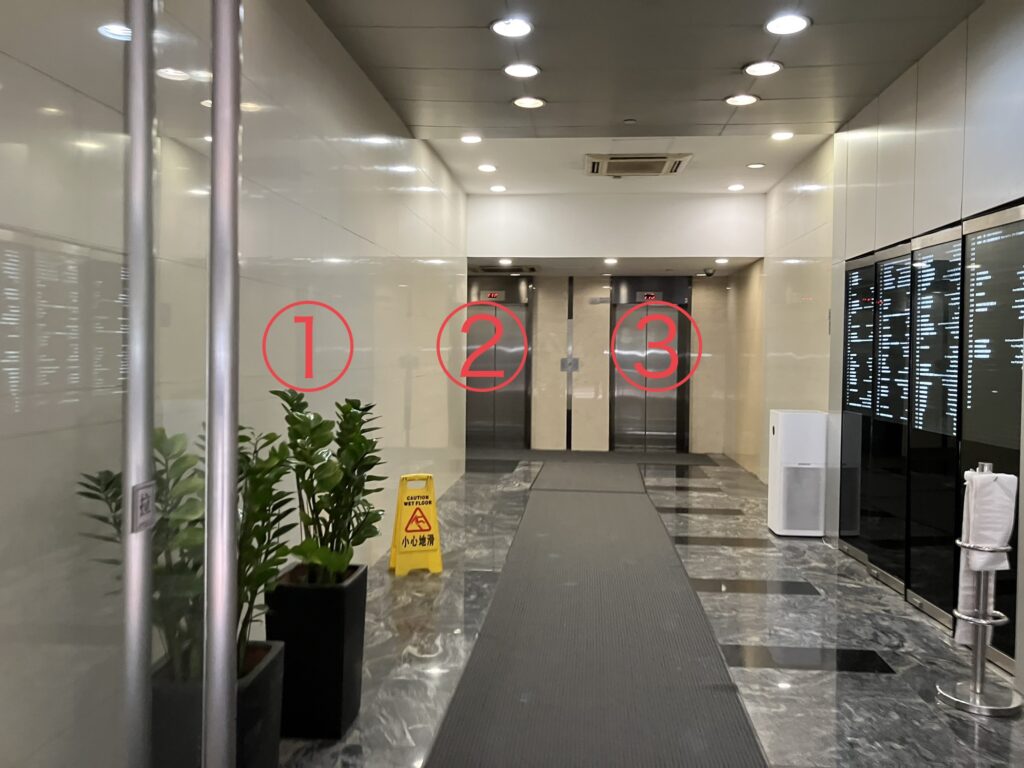 The Lion Rock Press is located on the 10th floor.
There are three elevators, but the one on the far right, labeled ③, does not go to the 10th floor. Please take either ① or ② to go up.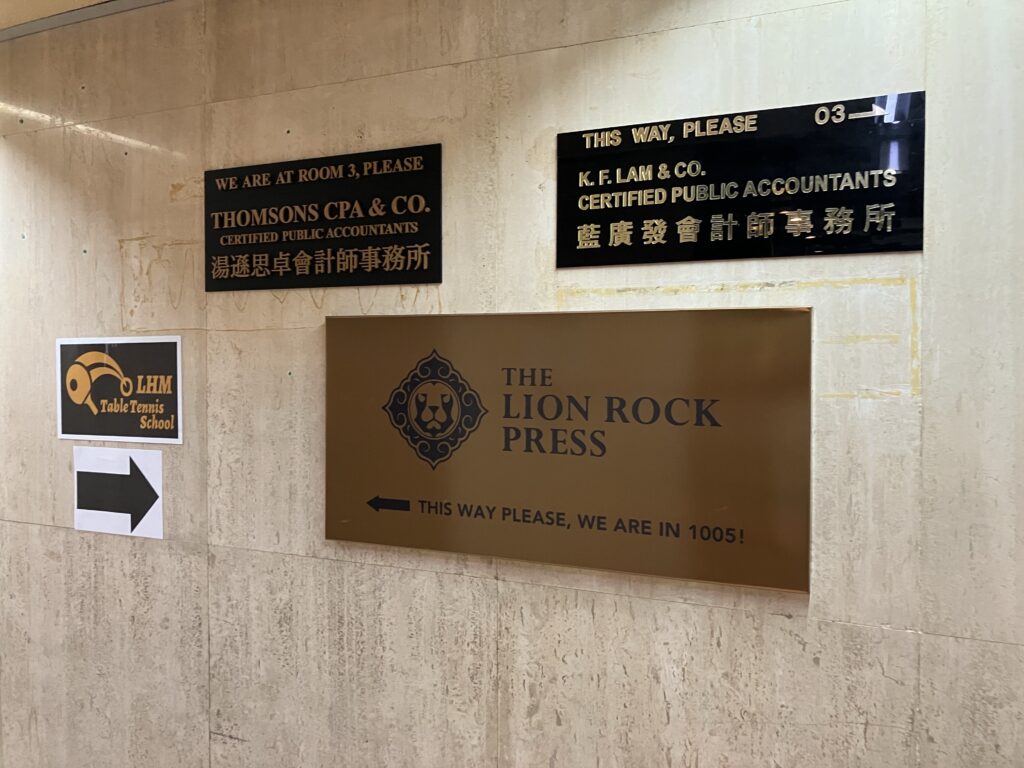 Turn left immediately after getting off the elevator.
Press the bell, and a staff member will open the door for you.
アイテム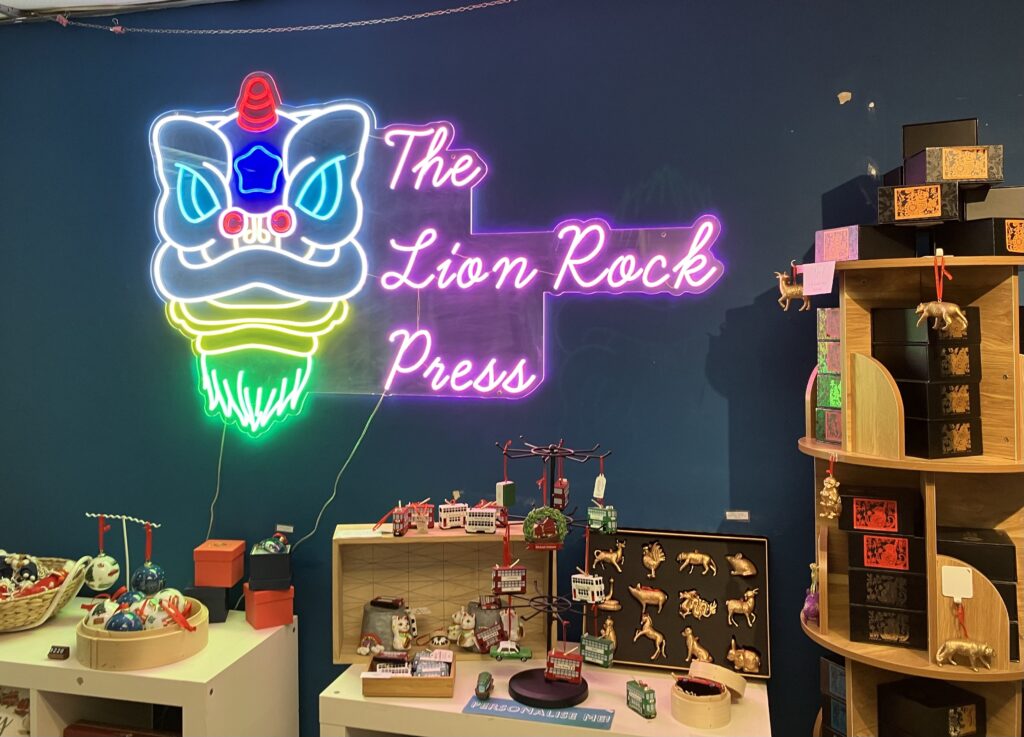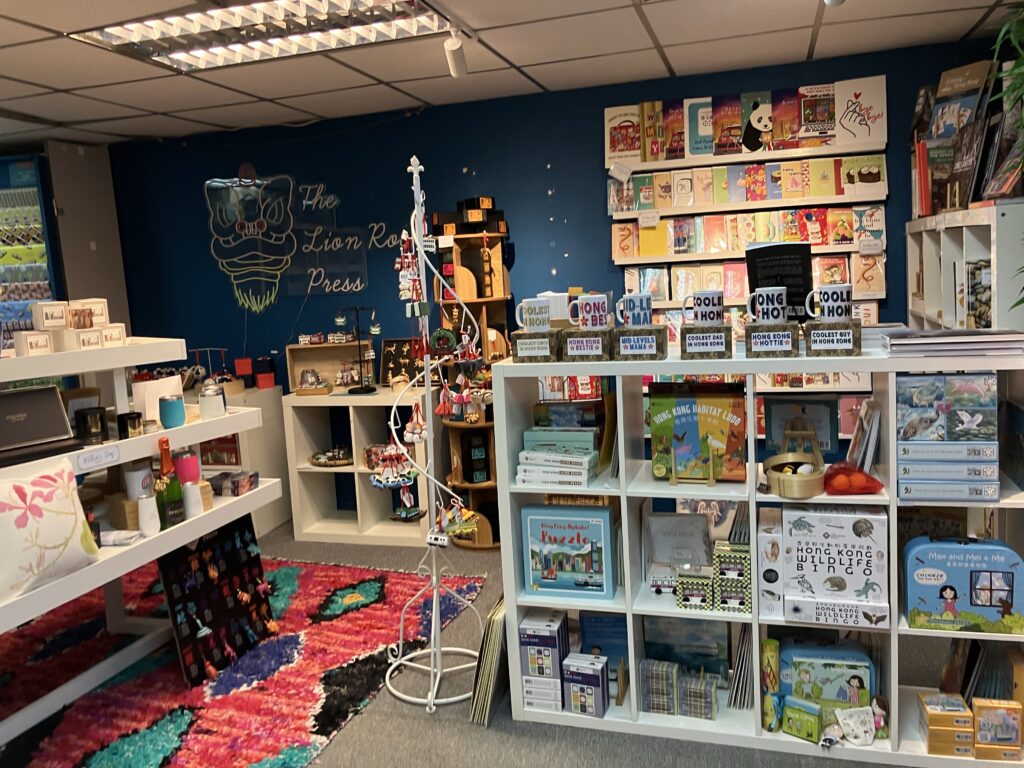 They have ornaments, greeting cards, stationery, and more featuring Hong Kong as the motif.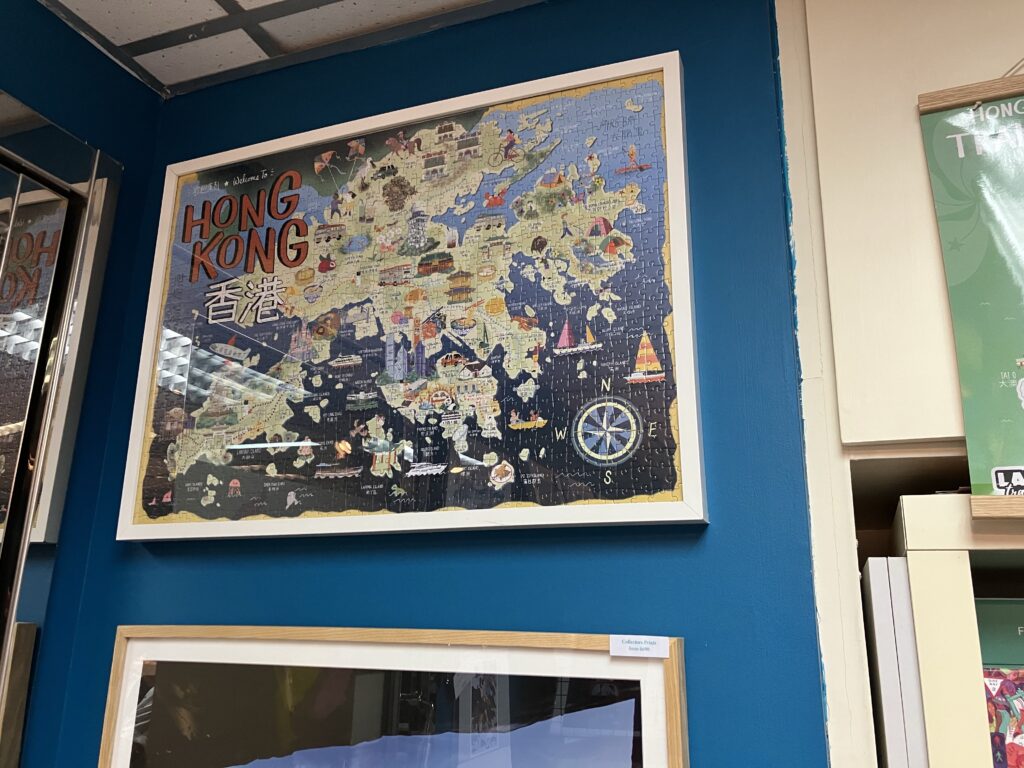 This is a puzzle 🧩 of the map of Hong Kong, and it's one of the things I personally want to buy.
There are also puzzles with larger pieces, so even children can enjoy them.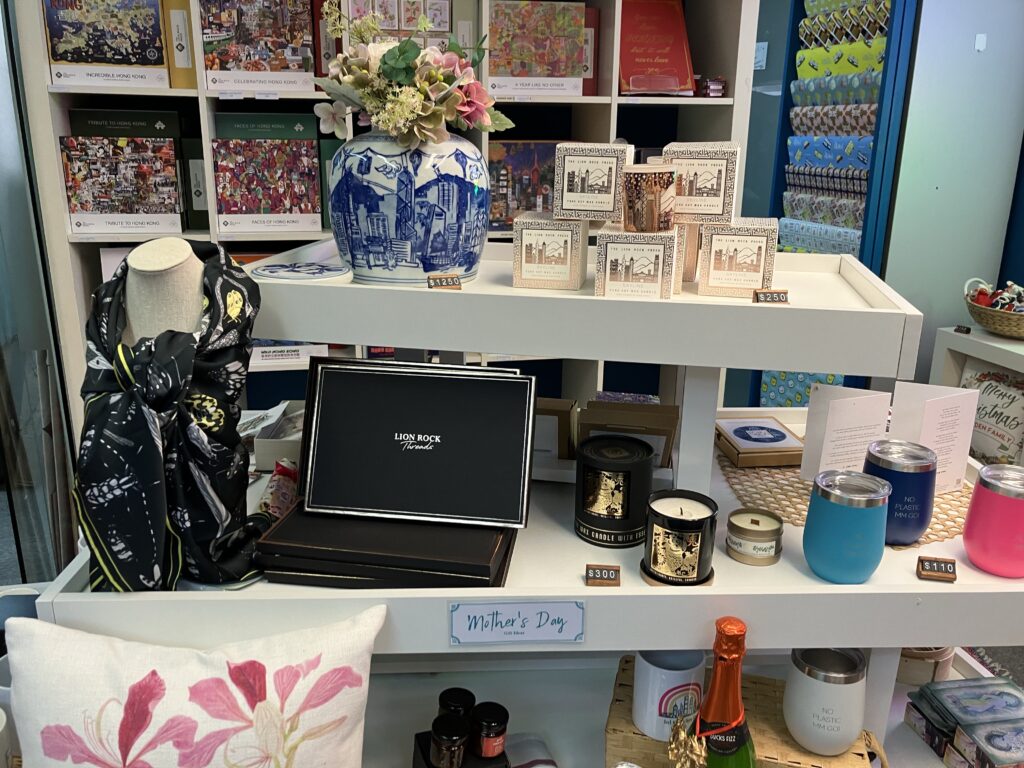 There are simple yet lovely things that I think are wonderful.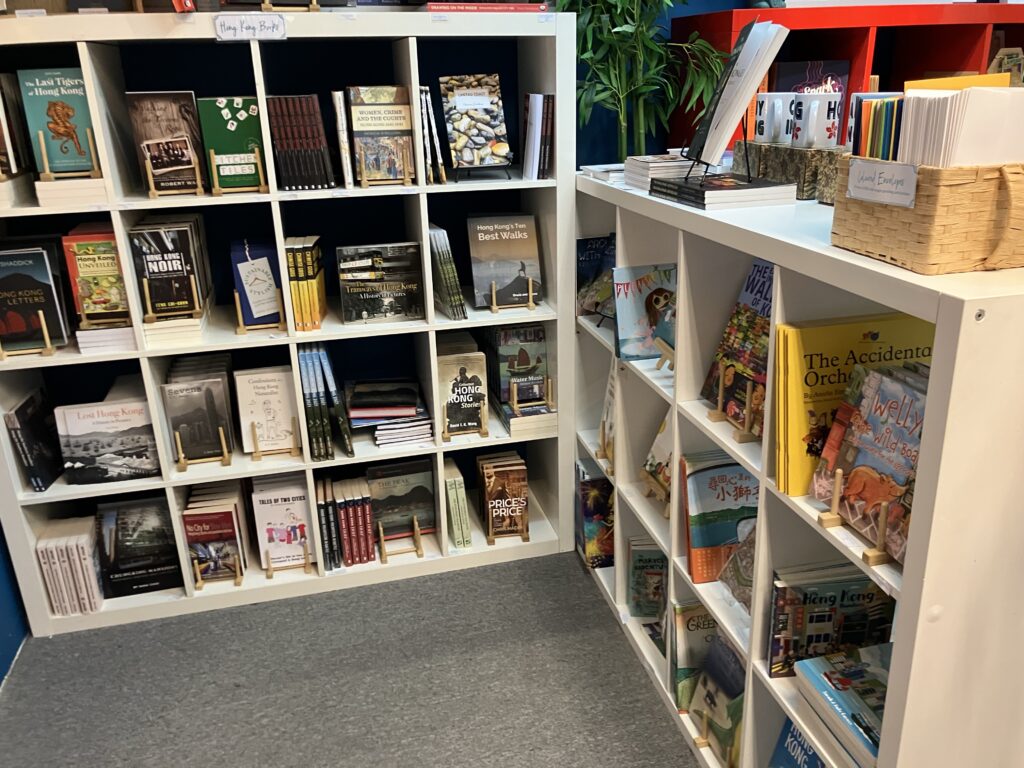 There are picture books, photo collections, and novel-like works related to Hong Kong.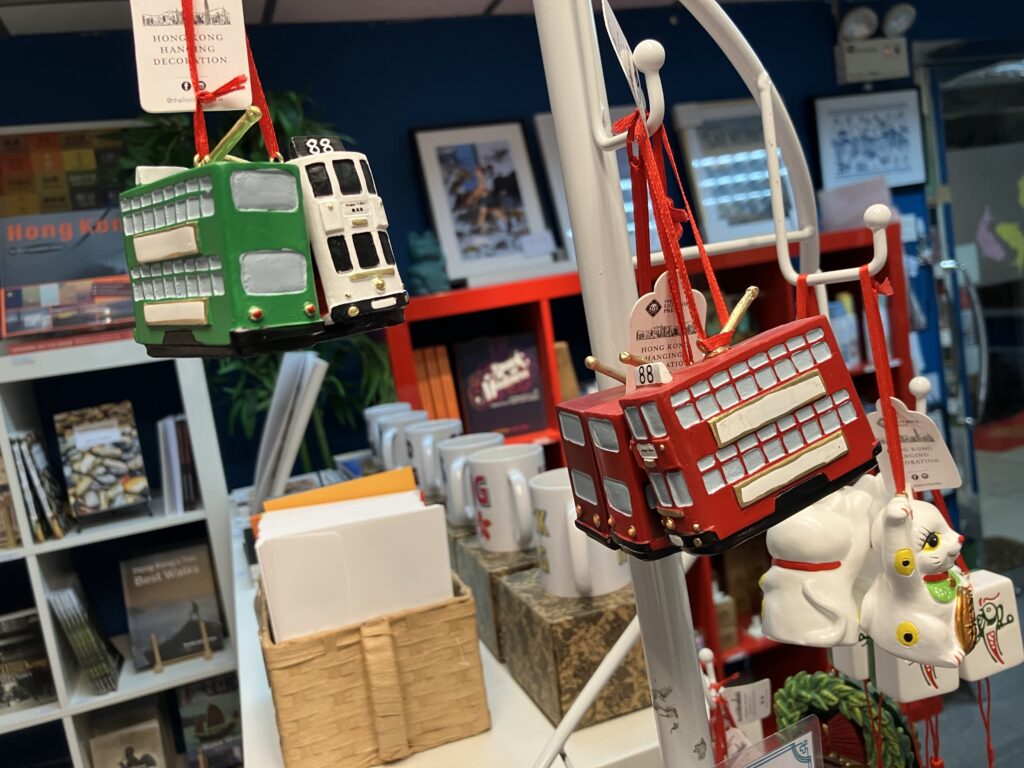 Popular ornaments
There are many types such as trams, taxis, boats, and more.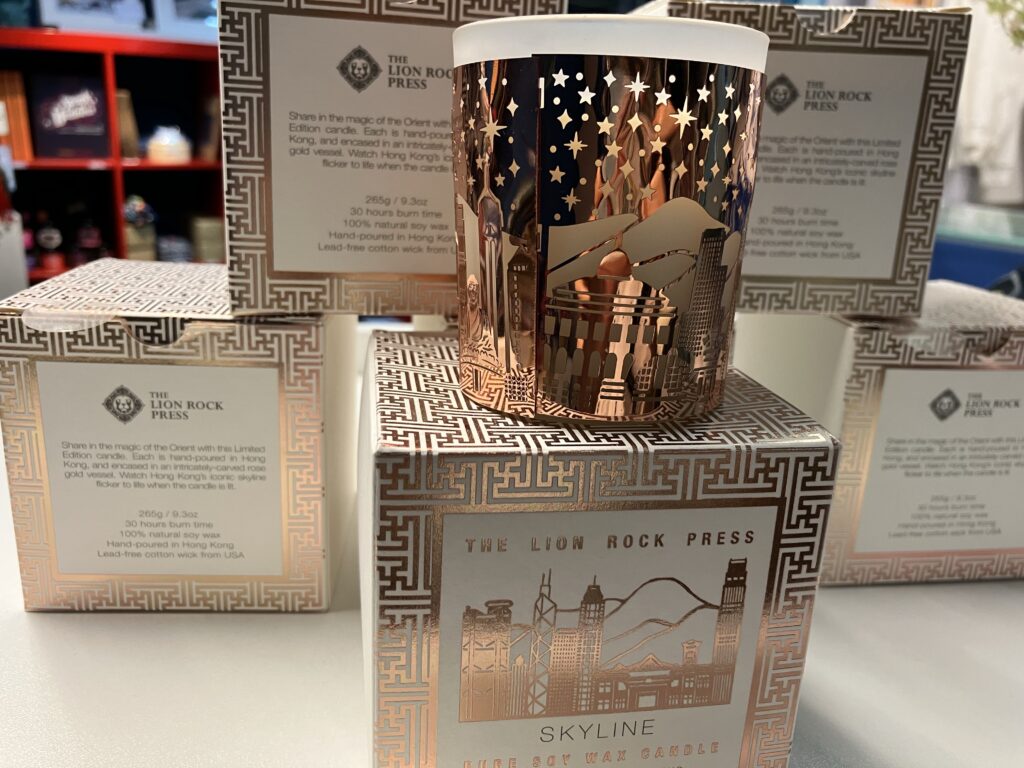 Candles that depict the streets of Hong Kong.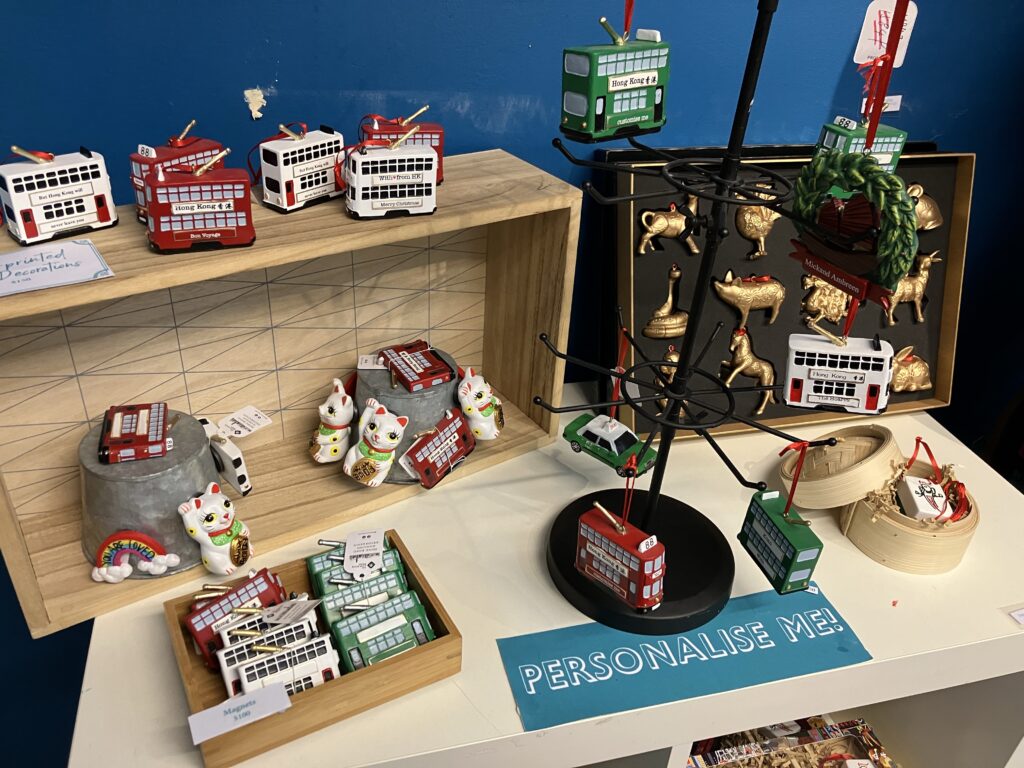 There are also ones where you can add messages or names.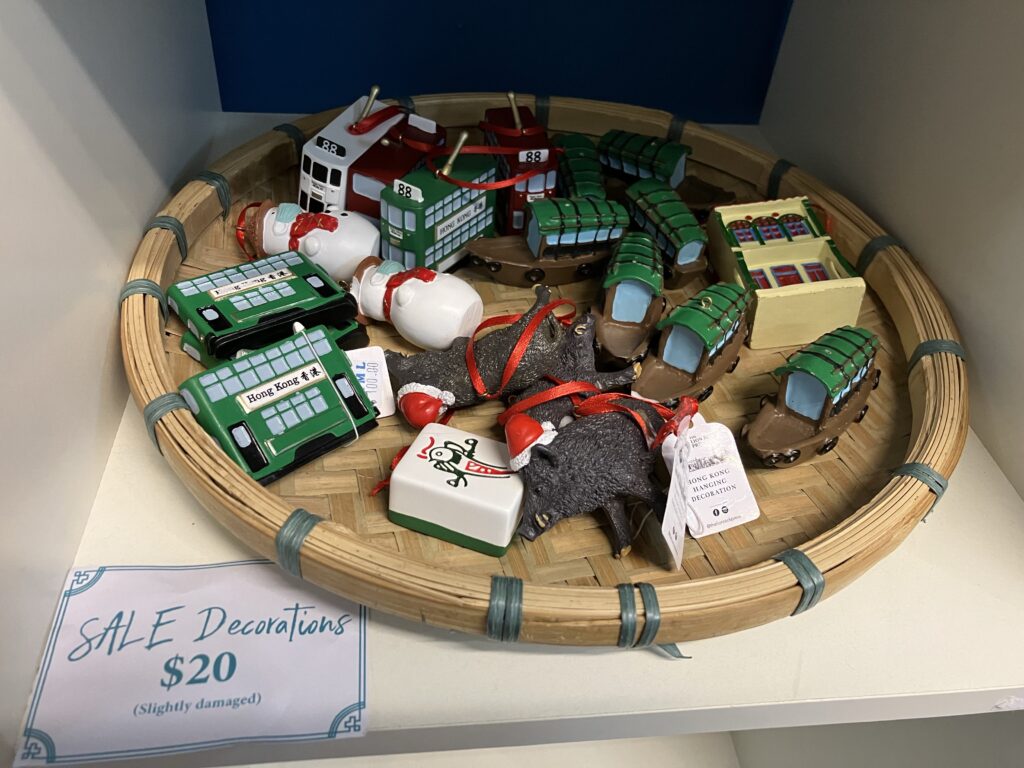 The regular price for the ornament is around HKD150, but those with minor damages were being sold for HKD20. There was a wide range of conditions, from significantly damaged ones to those with slightly faded printed text. I was able to find one in good condition, so I brought home a red tram ornament.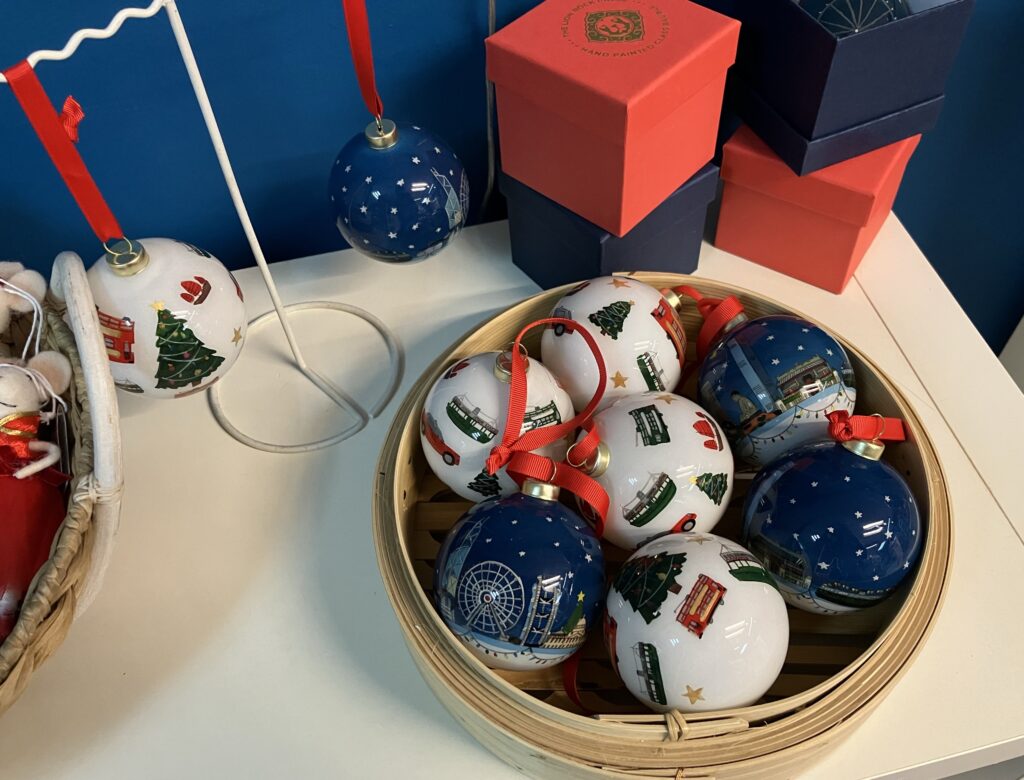 These ornaments are also lovely.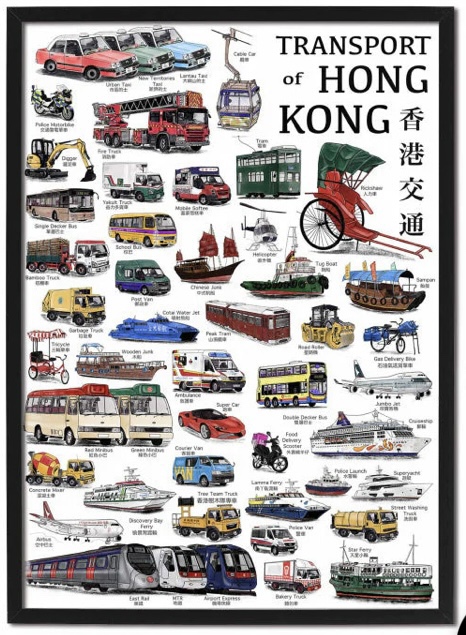 I also bought posters because my child loves Hong Kong transportation.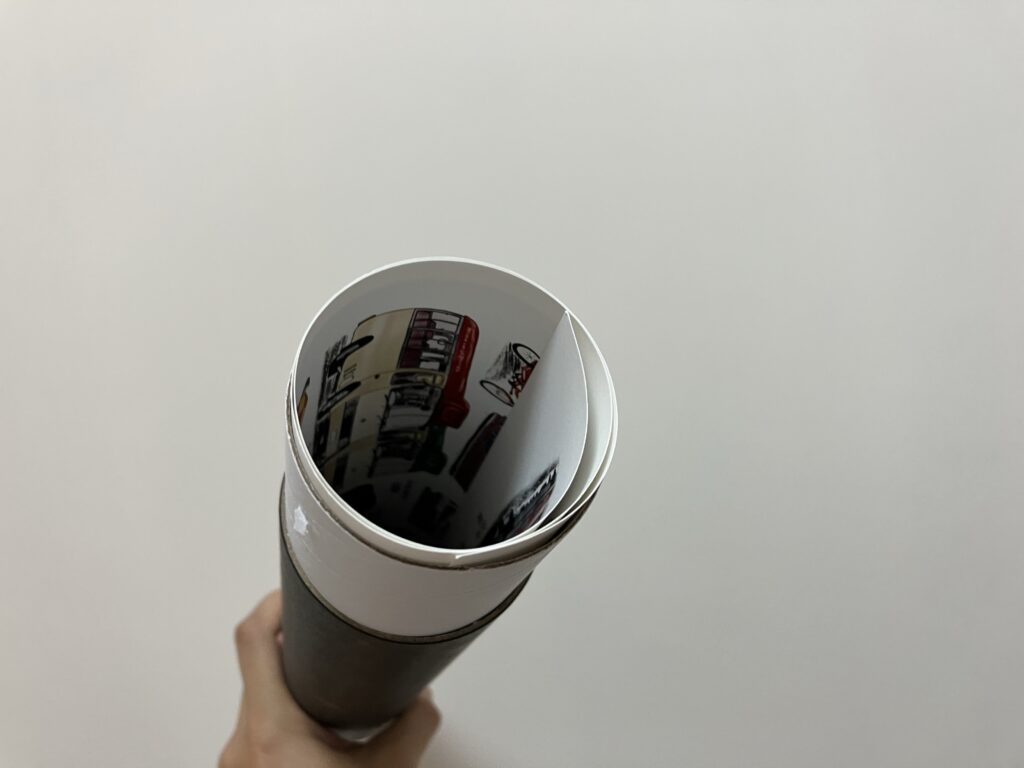 They were packed securely, so I could safely bring them back home.
The frames fit perfectly with IKEA's standard size (30✕40cm), and the shop staff also recommended them.
Conclusion
Since online sales are the main focus, there aren't many people coming to the physical shop.
The shop itself is small, but it offers truly adorable products (you'll definitely want to have them if you love Hong Kong), so even just browsing their website will make you excited.
I'm sure you'll find some wonderful items. The store is only open on weekdays, but I recommend paying a visit.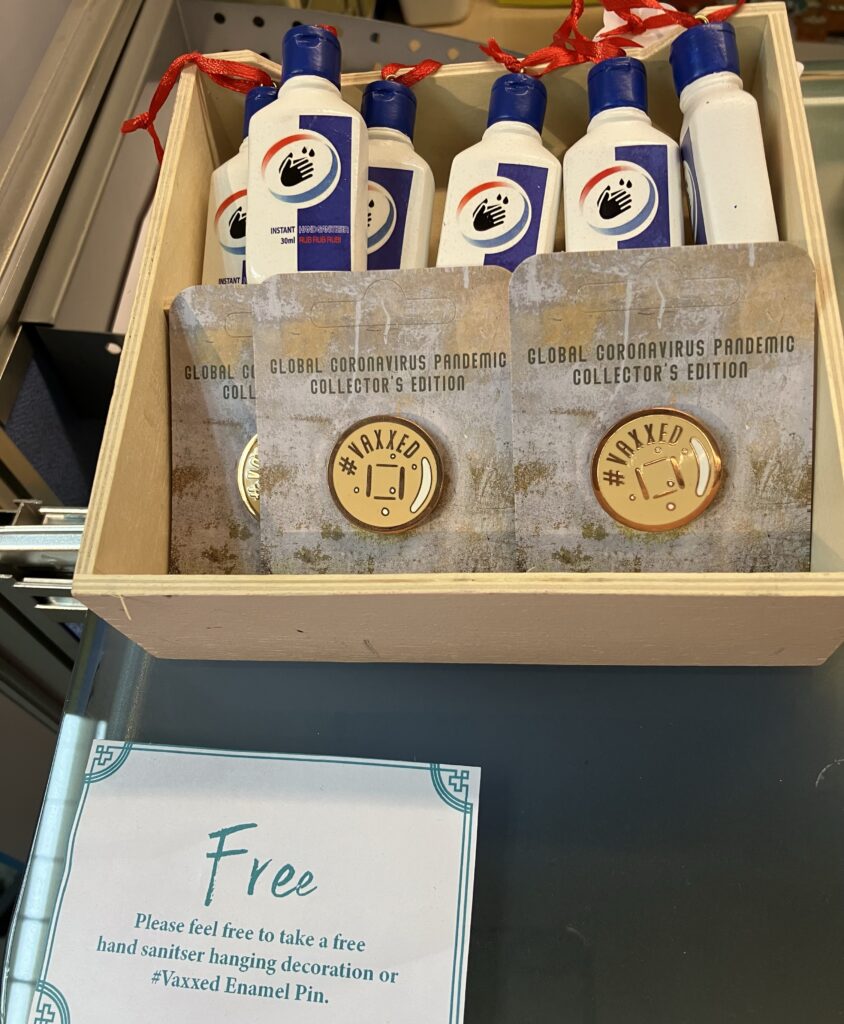 On this day, I was lucky enough to receive an ornament for free!!
Thank you for reading today.
Here are some other recommended shops in Sheung Wan: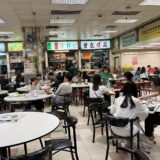 【上環】再訪、「ABC Kitchen」