Wan Chai, always bustling with office workers and shoppers. Tai Yuen Street is filled with toy stores, while Wanchai Road offers fresh produce, dried goods, and daily essentials, giving off a lively atmosphere of a downtown area.
Among the many eateries in Wan Chai, let me introduce you to the Thai restaurant "KIN KAO" that I visited today.


The Charm of Wan Chai

Wan Chai is one of the districts in Hong Kong and is sandwiched between two major commercial areas, Central and Causeway Bay. Located in the northern part of Hong Kong Island, Wan Chai is known as a vibrant district and commercial hub.
Wan Chai is renowned for its rich food culture, with various restaurants offering a wide range of cuisines. Chinese, Cantonese, Japanese, Korean, Italian, French, American, and more—you can enjoy a variety of dishes from different countries and regions.
Moreover, Wan Chai is home to a diverse range of restaurants. From upscale dining establishments to casual cafes and street stalls, you can choose according to your budget and preferences. In addition, Wan Chai has food markets and street food stalls where you can easily enjoy the local flavors.
Wan Chai is also a popular hub for shopping and tourism. It has numerous commercial facilities and shopping malls, offering a wide range of products including fashion, miscellaneous goods, cosmetics, and more. Additionally, Wan Chai features historical buildings, temples, and parks, allowing you to immerse yourself in the local charm while strolling around.
Wan Chai offers the opportunity to experience Hong Kong's diverse food culture and enjoy the pleasures of shopping. It is a charming destination for both tourists and local residents.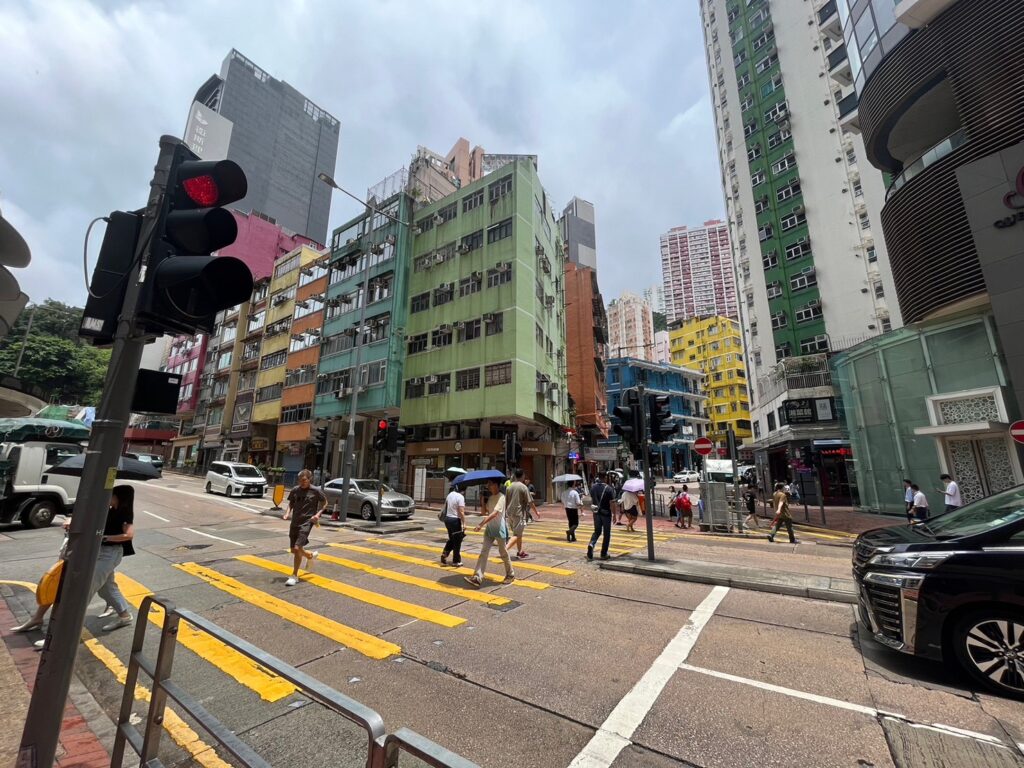 Thai Restaurant "KIN KAO"
Hong Kong is a place where you can enjoy various international cuisines. Today, I visited the Thai restaurant "KIN KAO".
KIN KAO opens at 12:00 pm, and we entered a little after 12:05 pm. Most of the seats were already filled, and it was crowded. Since it's not a fast-paced restaurant, it's best to arrive right at the opening time.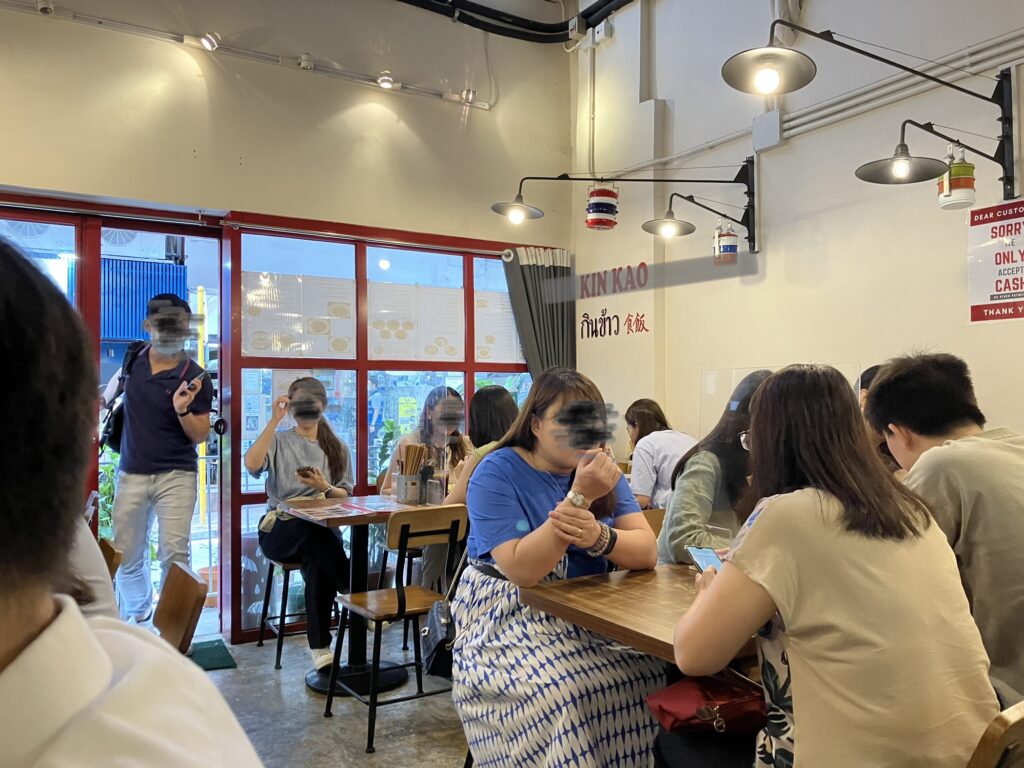 The interior of the restaurant is not large but clean. The staff seemed very busy during lunchtime.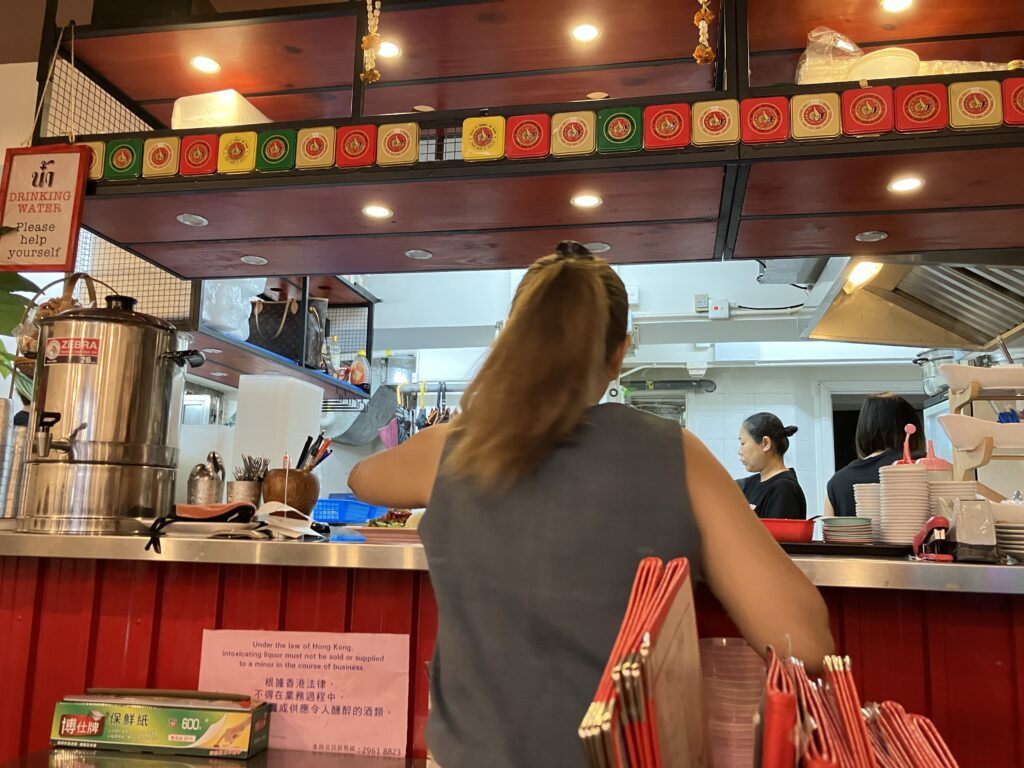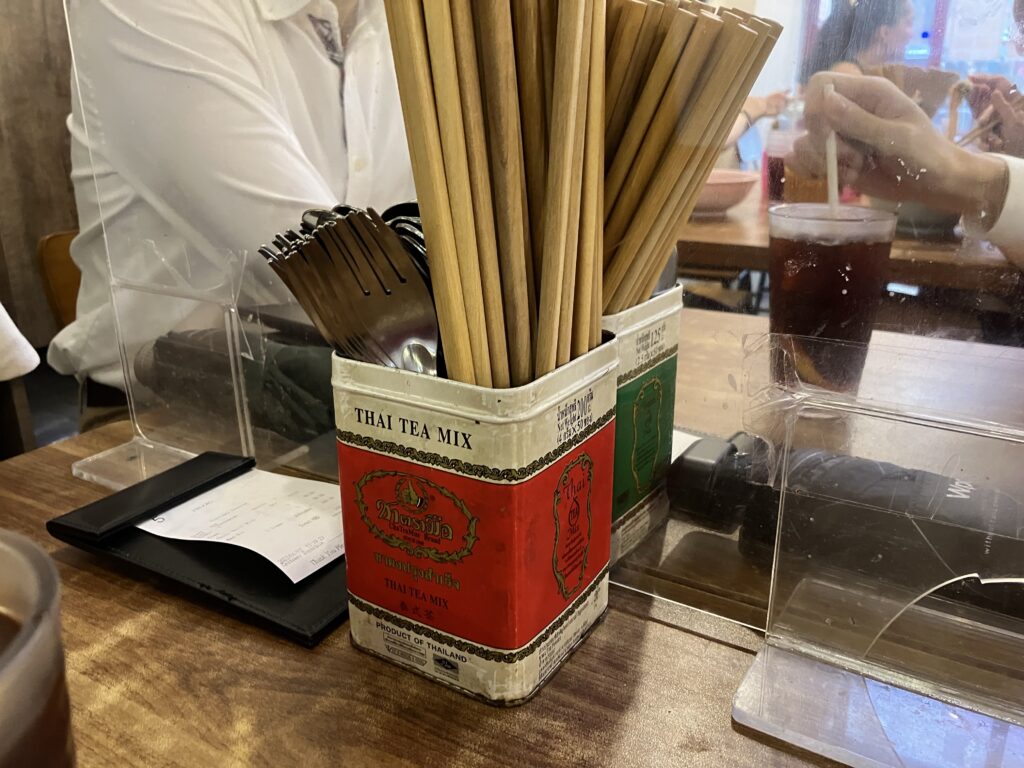 Lunch Menu
A great lunch deal with a drink included (HK$80) available on weekdays only (12:00 pm to 5:00 pm).
We ordered Menu C and F from the lunch menu and shared them.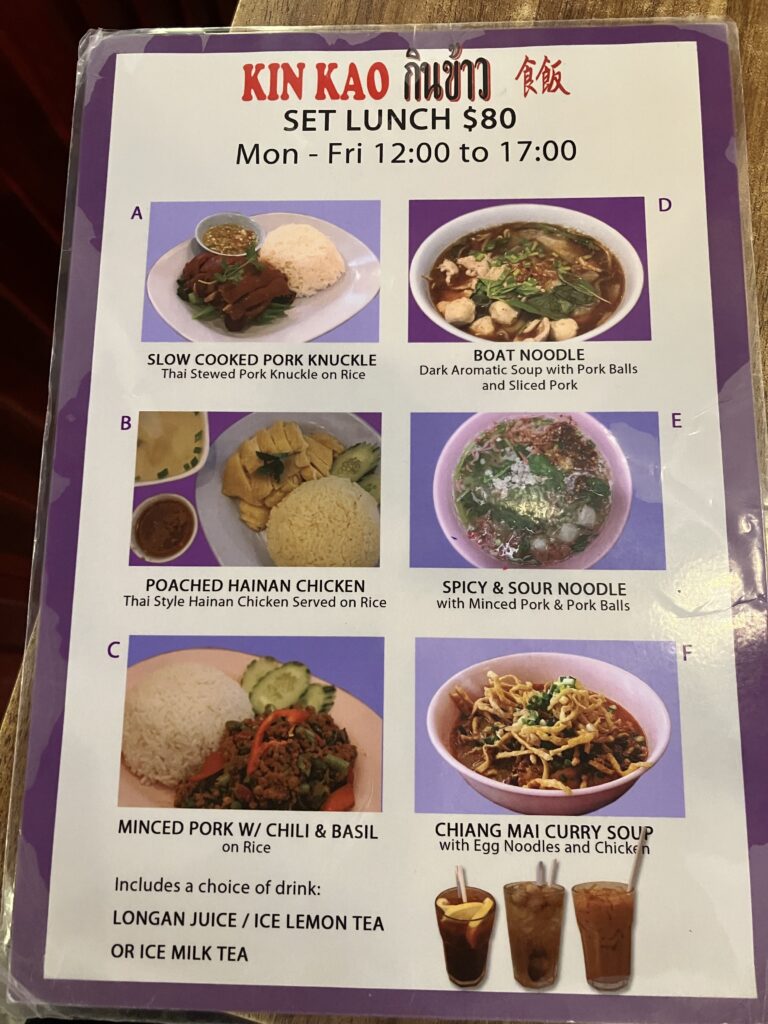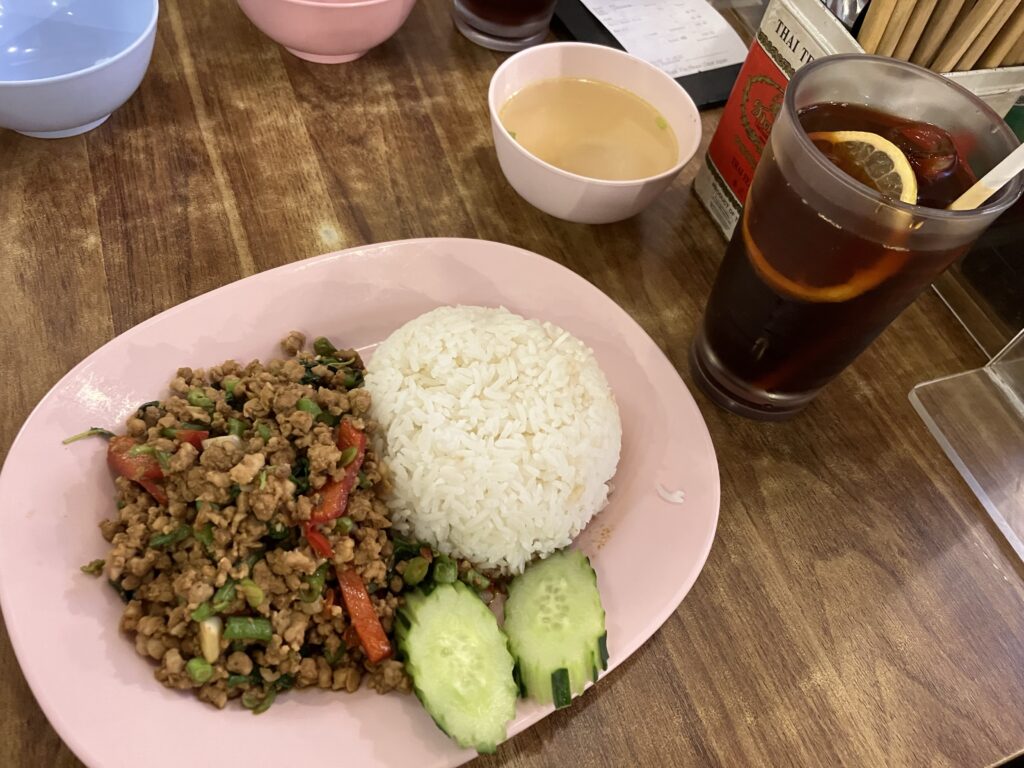 Although it's spicy, it's a level of spiciness that even I, who isn't good with spicy food, can eat. The rice is fluffy, and the sauce that has soaked into the bottom is delicious. The soup that came with this set is incredibly tasty! I loved the soup so much that I wanted a refill.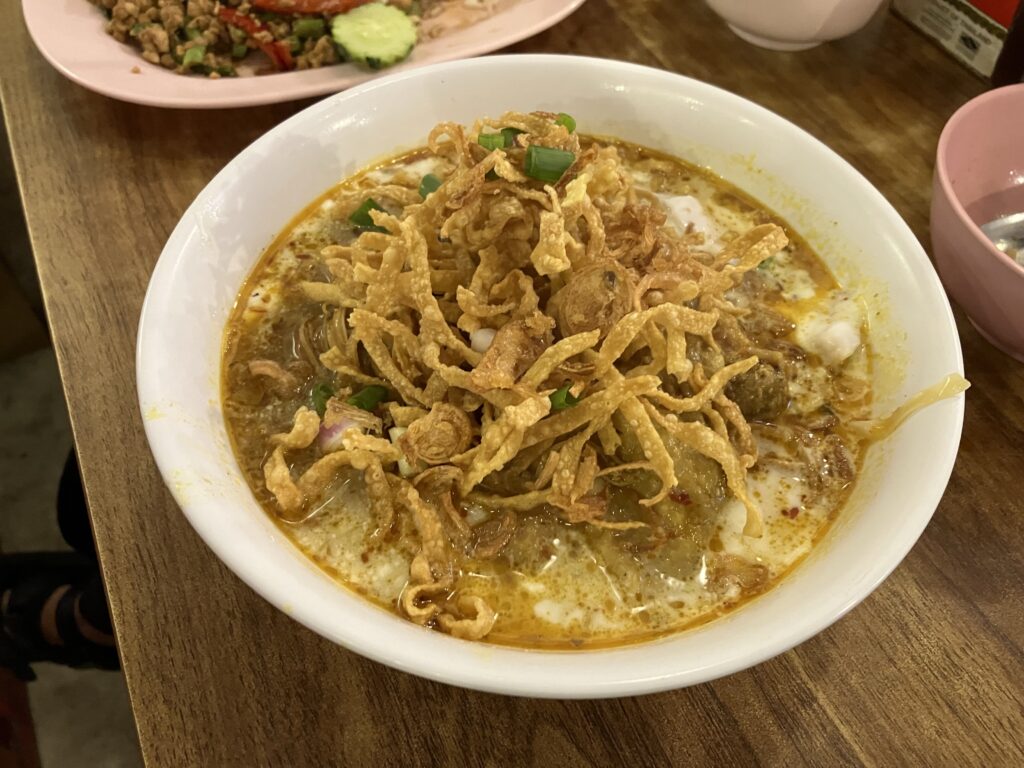 A spicy curry-flavored soup with noodles. It contains tender meat and sliced onions. It's quite filling, and I was satisfied.
Store Information and Opening Hours
Address: 3 Tai Wong St E, Wan Chai
Opening Hours: 12:00 PM – 10:00 PM

Payment Method: Cash Only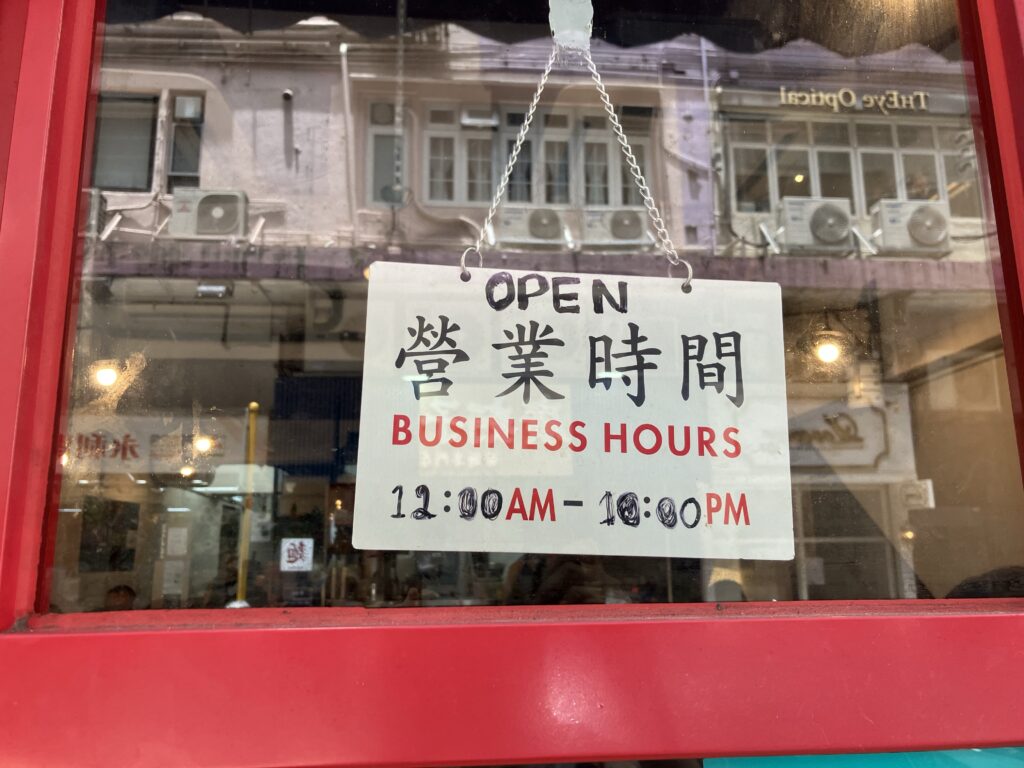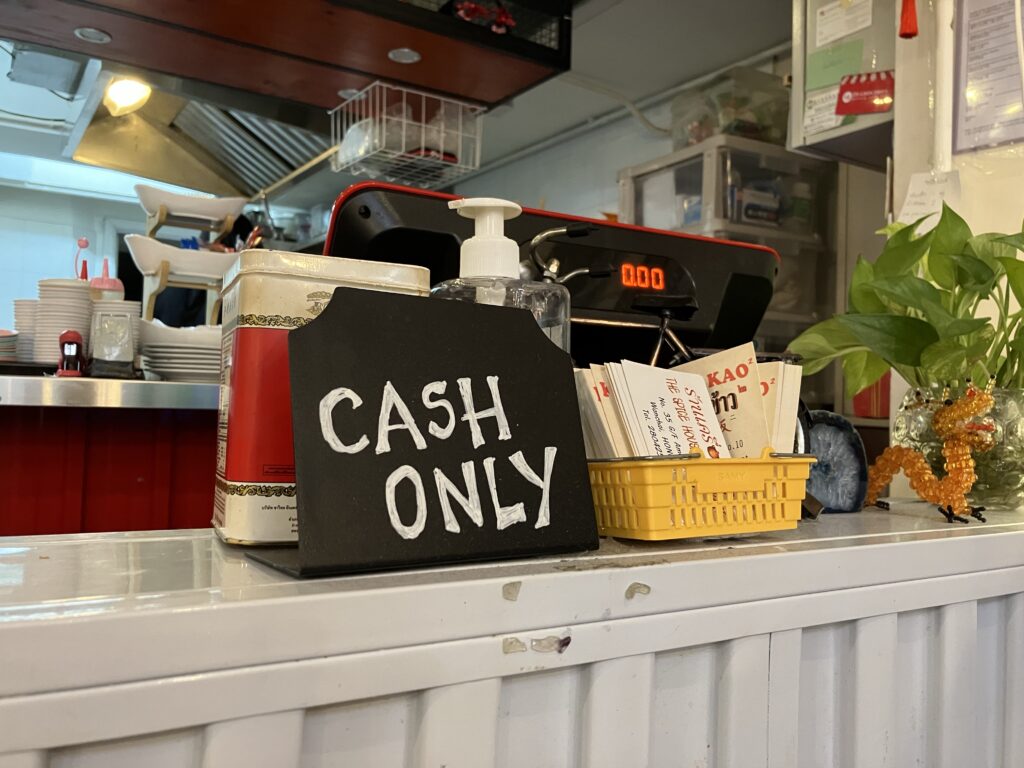 KIN KAO 2
There is another branch nearby with the same menu.
Address: Shop 10, G/F, Rialto Building, 2 Landale Street
Opening Hours: 12:00 PM – 9:30 PM
Payment Method: Cash Only
Summary and Impressions
I recommend arriving early for lunch as the restaurant gets crowded quickly after opening.
KIN KAO is a fantastic restaurant where you can fully enjoy the charm of Thai cuisine and its authentic flavors. Why not experience the culinary adventure in Wan Chai at KIN KAO?
Thank you for reading today.