Visited the rental bike service "Shared Path" that started in September 2022.
About Shared Path
A dedicated path along the harbor that connects Central to Wan Chai in Hong Kong, where you can enjoy cycling for free. The cycling area is about 1km long, and the rental time is limited to 1 hour.
Operating days: Monday to Sunday
Operating hours: 09:00 to 21:00 (Last admission at 20:00)
Price: Free (HK$100 deposit)
Rental Method
Download the 'HK Shared Path' app and make a reservation
Scan the reservation QR code and pay the deposit
・Present the reservation screen at the container house and make the deposit payment.
Choose a bicycle and wear a helmet, etc.
Return the bicycle after 1 hour and get the deposit refunded
Step 1: Reservation with the App
Download "HK Shared Path" app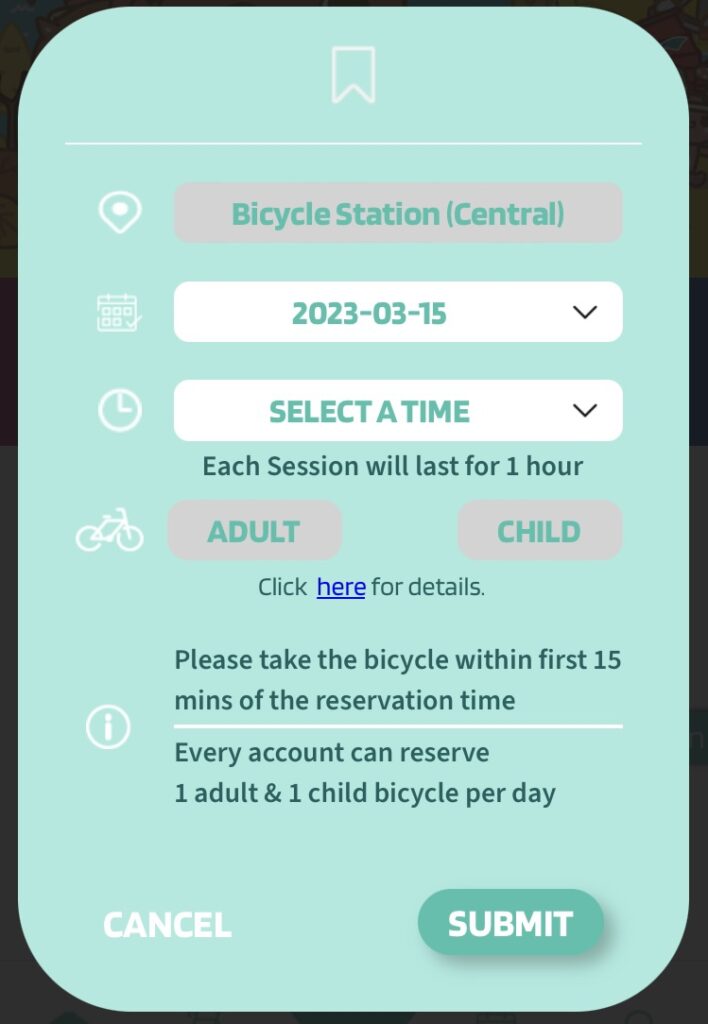 Select the date and time.
However, please note the following:
You can rent only one bicycle per account, with a maximum of one adult and one child.
If there are two adults, each person needs to register with their own phone number and make a separate reservation.

Reservation availability is indicated by green, limited availability by red, and unavailable by gray.Especially on weekends, there is often no availability due to popularity.
Step 2: On-site Registration and Deposit Payment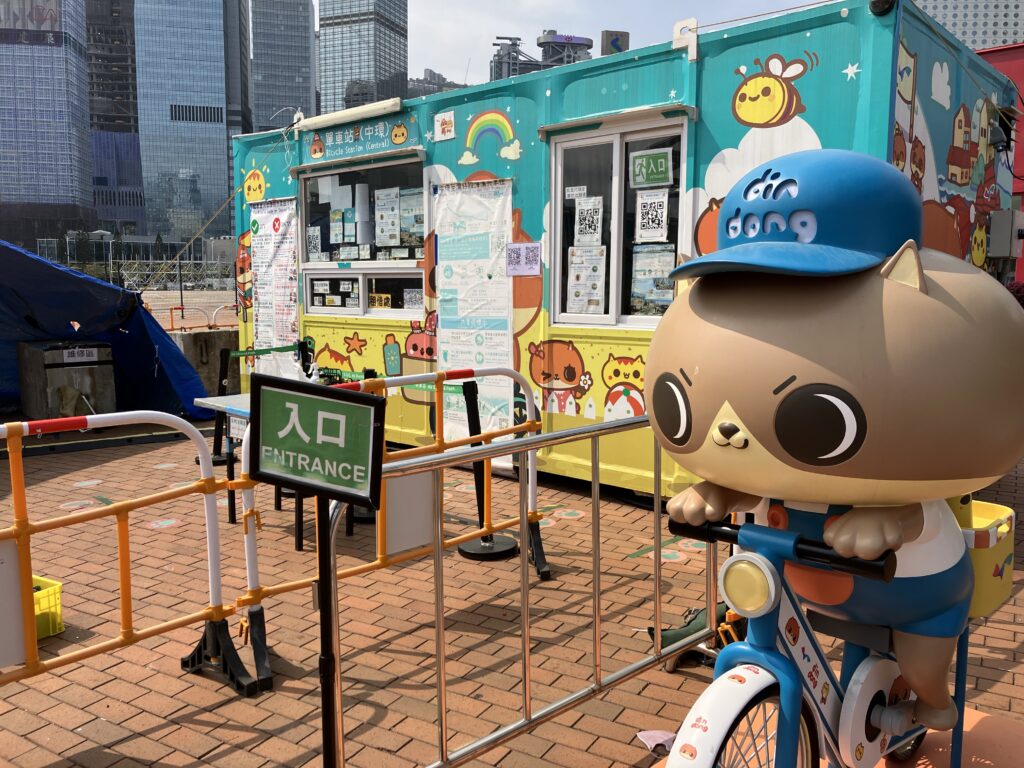 The container house is located next to the Central Ferris Wheel 🎡 and right in front of Central Ferry Pier No.10. There are also character sculptures, making it easy to spot.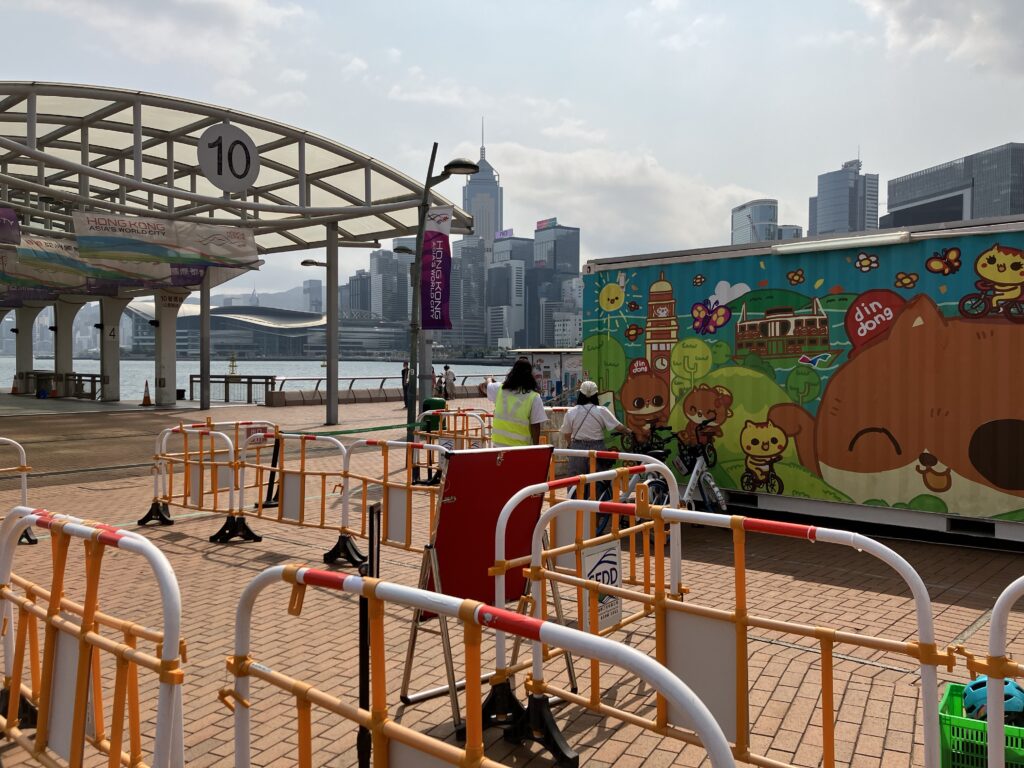 Here, you will present your reservation QR code and pay the deposit. They will also provide instructions on return location and time.
Step 3: Renting a Bicycle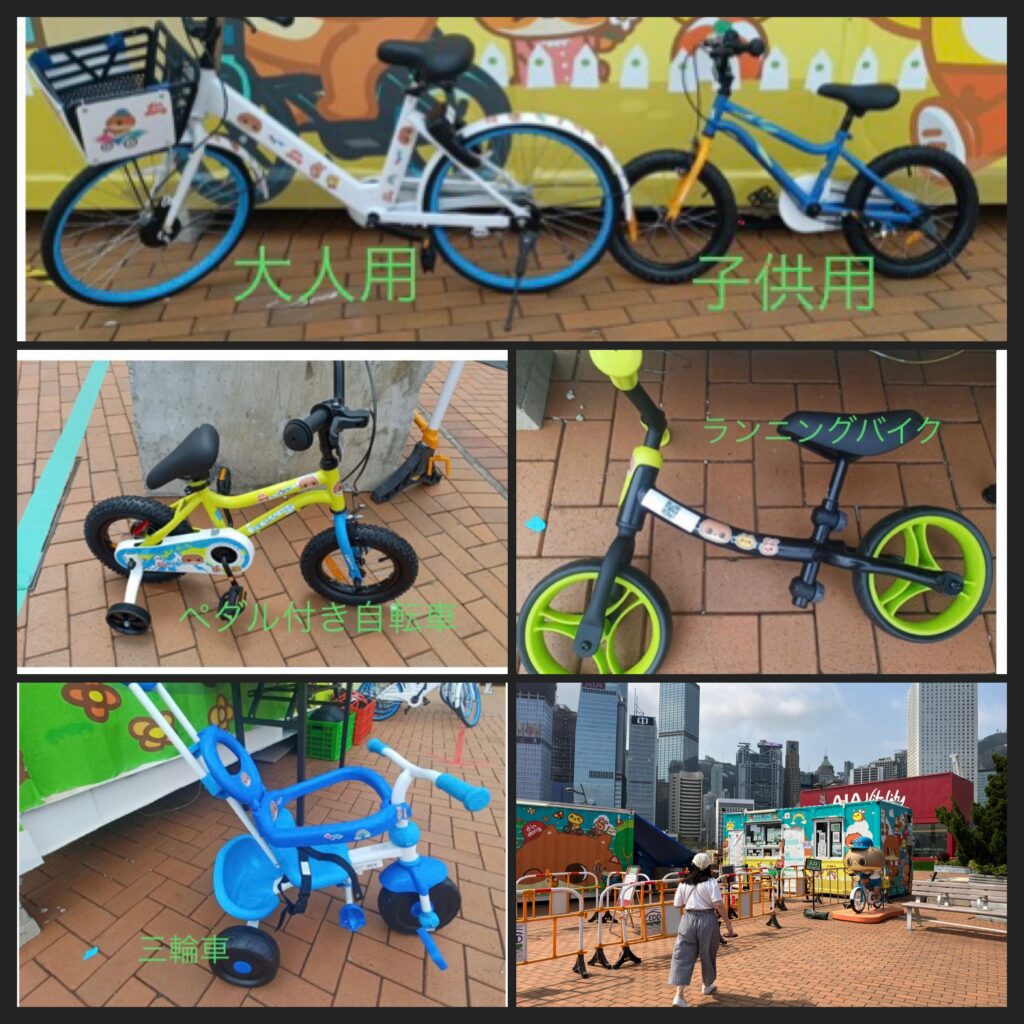 These are the types of bicycles available (Bicycle photos borrowed from the app)
There are also helmets and protectors available for rental, free of charge.
Only adult bicycles are available. Scan the QR code on the bicycle, unlock it, and then you can start your journey (the staff will guide you).
Once You've Rented, Let's Go!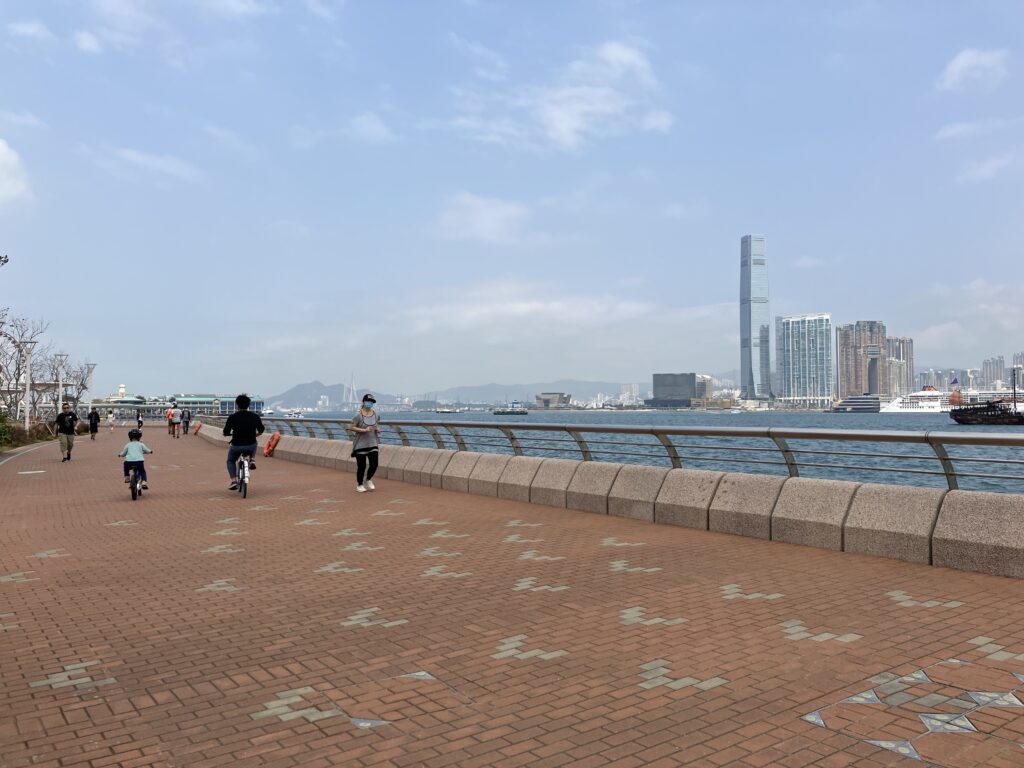 Ride along the dedicated road by the harbor.
Be mindful of pedestrians and ride with caution.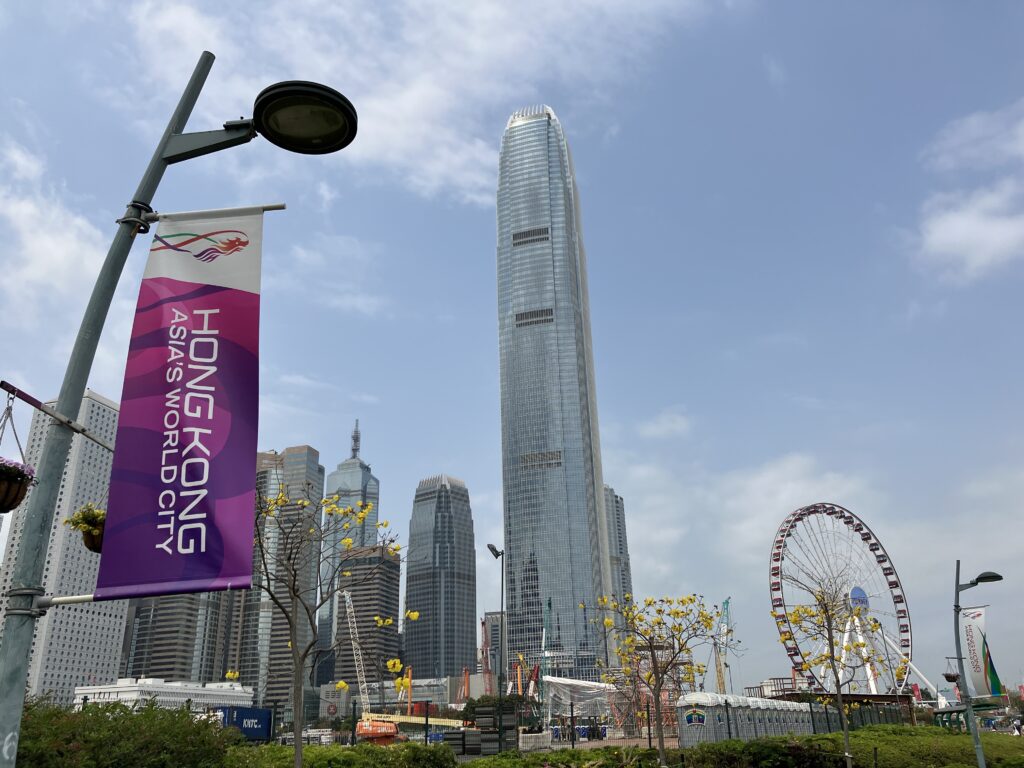 You can see the Kowloon Peninsula along Victoria Harbour, and on the other side, you can enjoy the view of Hong Kong Island's high-rise buildings up close. The scenery is amazing.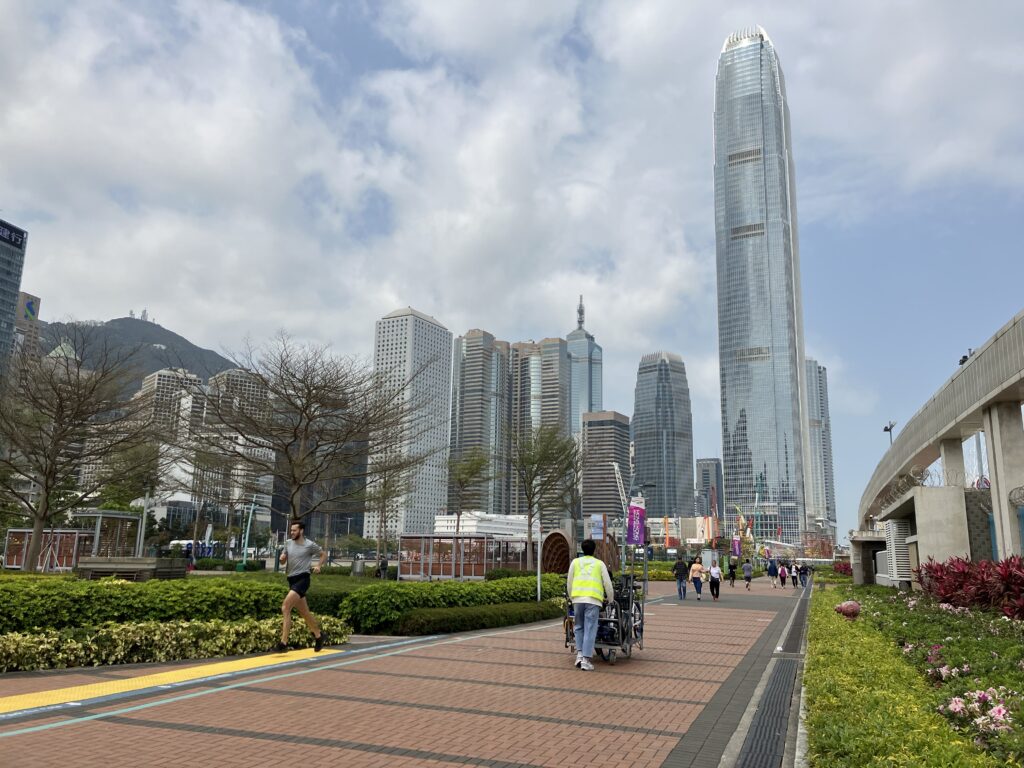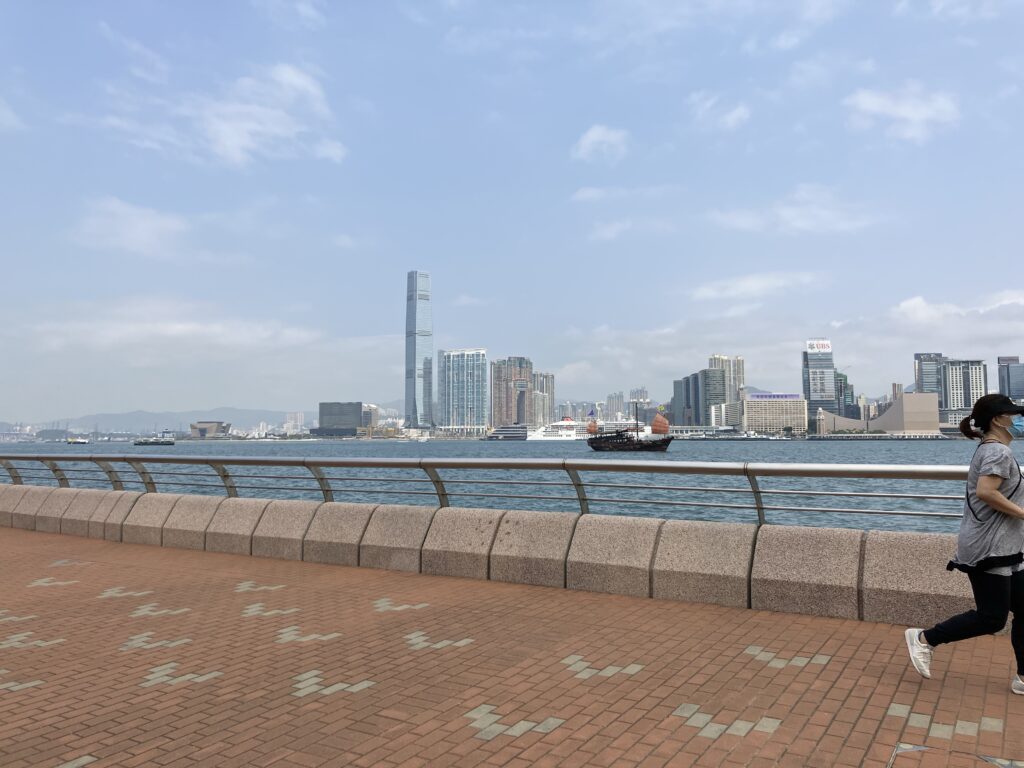 The roads are wide, making it easy to ride bicycles. It's available until 21:00, so you can enjoy the night view as well.
Step 4: Returning the Bicycle and Receiving the Deposit
The rental period is 1 hour.
Return the bicycle to the designated location by the specified time. (Since I paid in cash, I returned it at the Central where I rented it. Depending on the payment method, it seems possible to return it at Wan Chai as well.)
Summary
I enjoyed a leisurely bike ride while feeling the breeze and enjoying the scenery.
There are many people who do serious cycling in Sha Tin (many of them ride at high speeds), so I think this location is better for practicing children's cycling. Plus, it's great that it's free.
Free rental requires only phone number registration, so even tourists can easily use it.It's a recommended activity, so please give it a try and make a reservation.
Thank you for reading today.