I finally stayed at the long-awaited Disney hotel, "Disney Explorers Lodge".
Since there was so much to cover, I will report it in separate articles.
This time, I will talk about the hotel facilities and the spacious courtyard that I couldn't cover in my previous article.
Book Your Stay 👉 Disney Explorers Lodge
For check-in, room details, and breakfast, please refer to the following articles: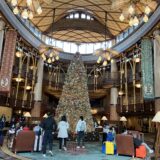 【Hong Kong Disneyland Hotel】Staying at "Disney Explorers Lodge" – Entrance and Room Tour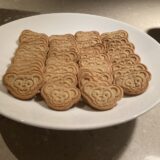 【香港ディズニーホテル】「Disney Explores Lodge」に泊まってみた〜朝食編〜
Nighttime Lobby Atmosphere
During the day, there were many guests, but after 11 PM, there were only a few people.
The spacious lobby feels even bigger at night.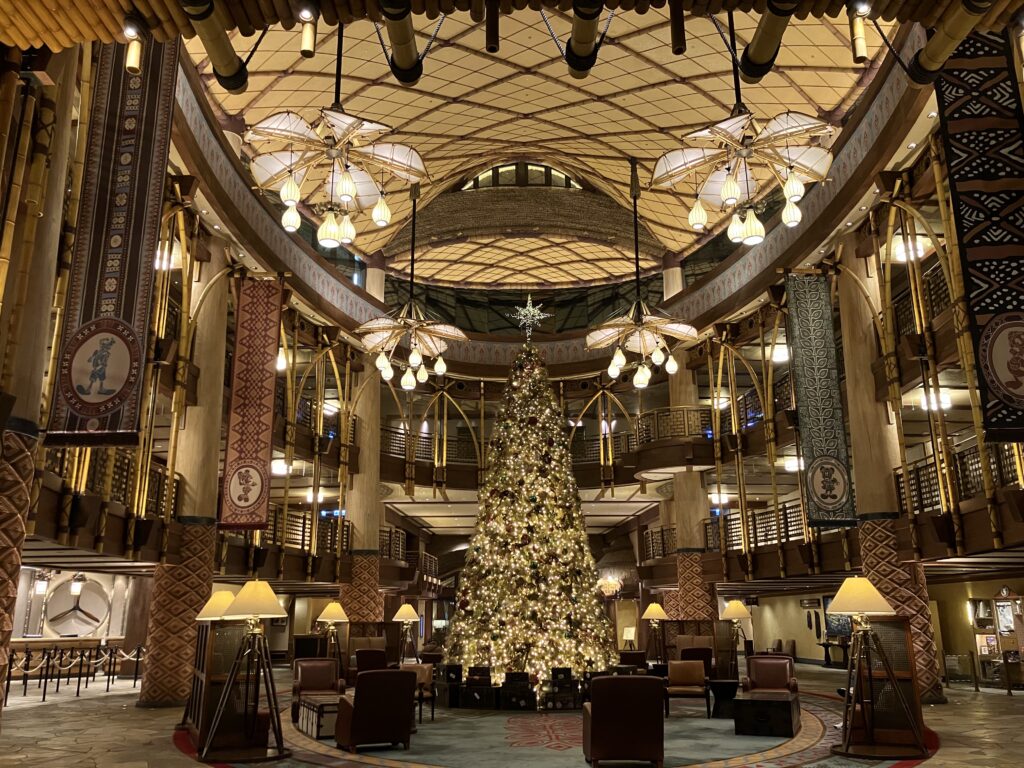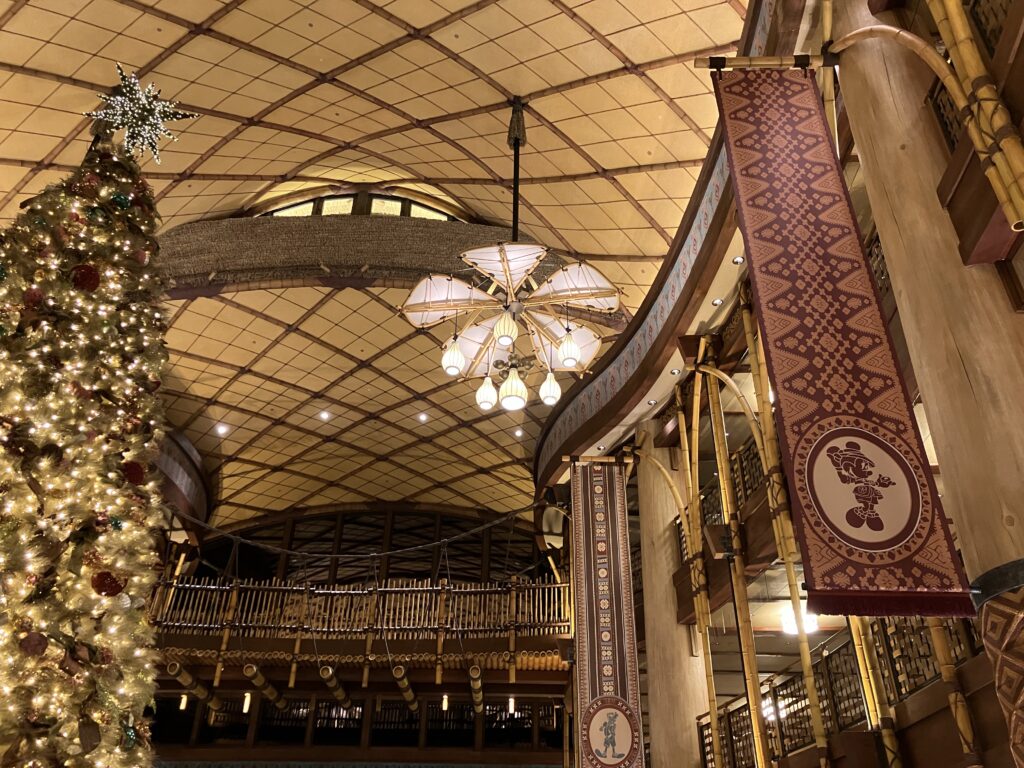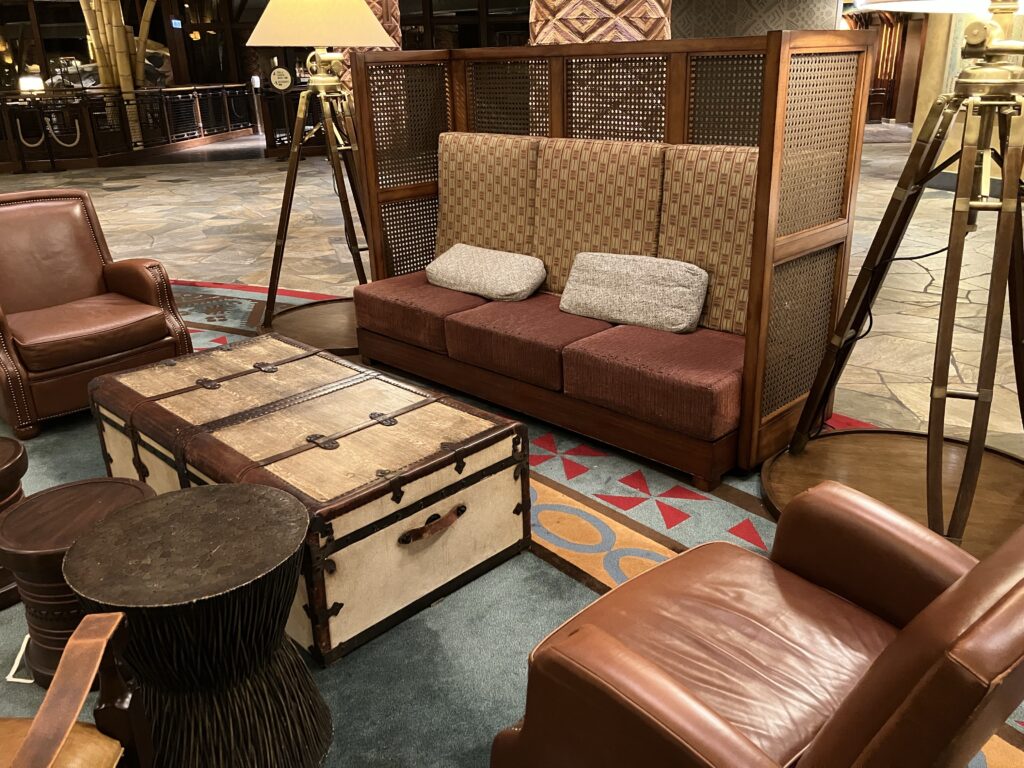 There is a children's area where they can watch Disney animation right next to the check-in counter.
Even in long queues, kids can wait here!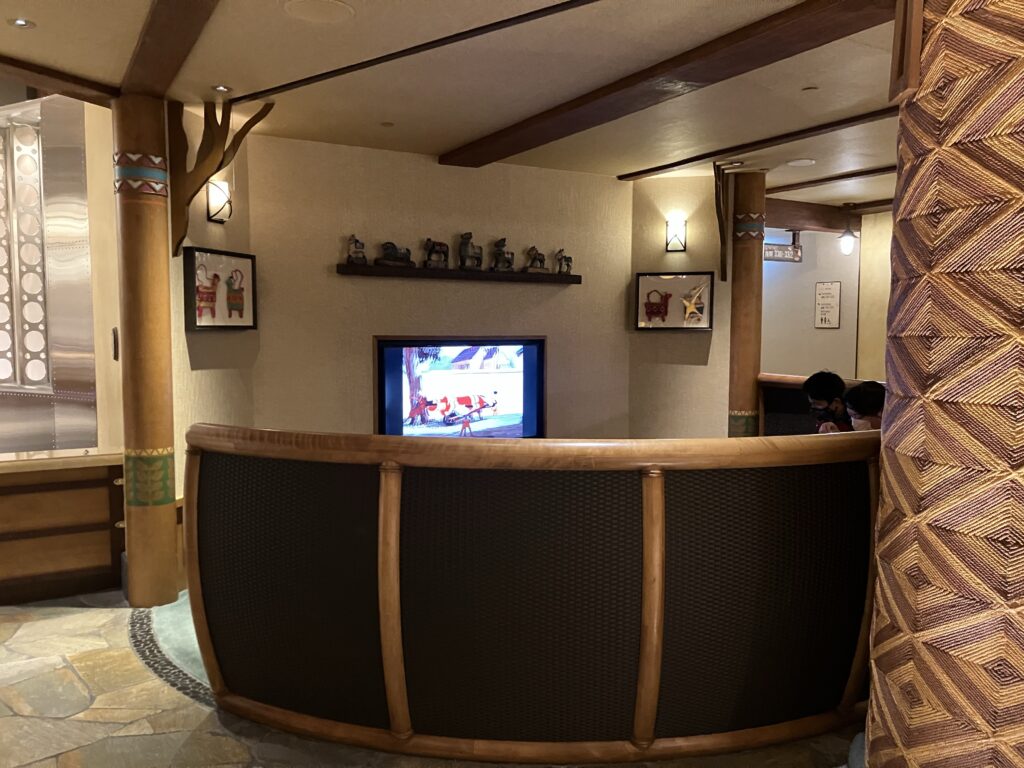 「Nemo's Recreation Reef」
This is a facility for children. We entered by giving our room number at the reception.
It operates on a rotating system, and when your time comes, you will be called as the next group.
As it would be never-ending if it were free (there are other fun places within the hotel), the rotating system is appreciated by parents.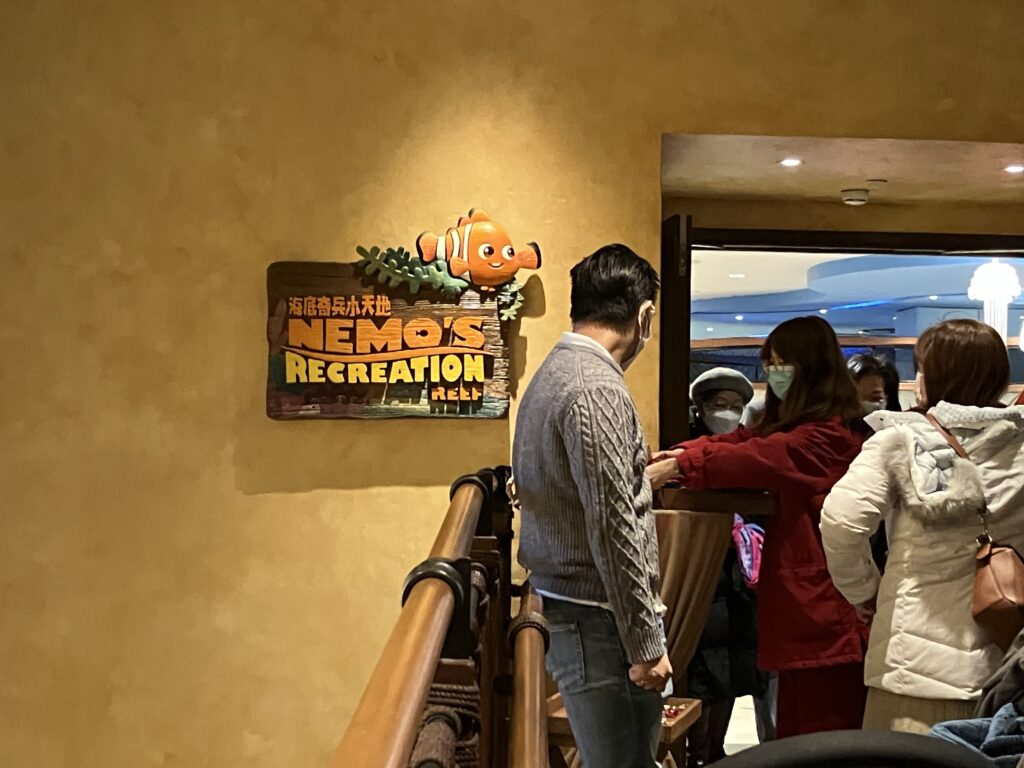 Children play in the play area wearing socks. Many play areas in Hong Kong require wearing socks. In the summer, it's easy to forget to bring socks if you're wearing sandals, so remember to bring socks!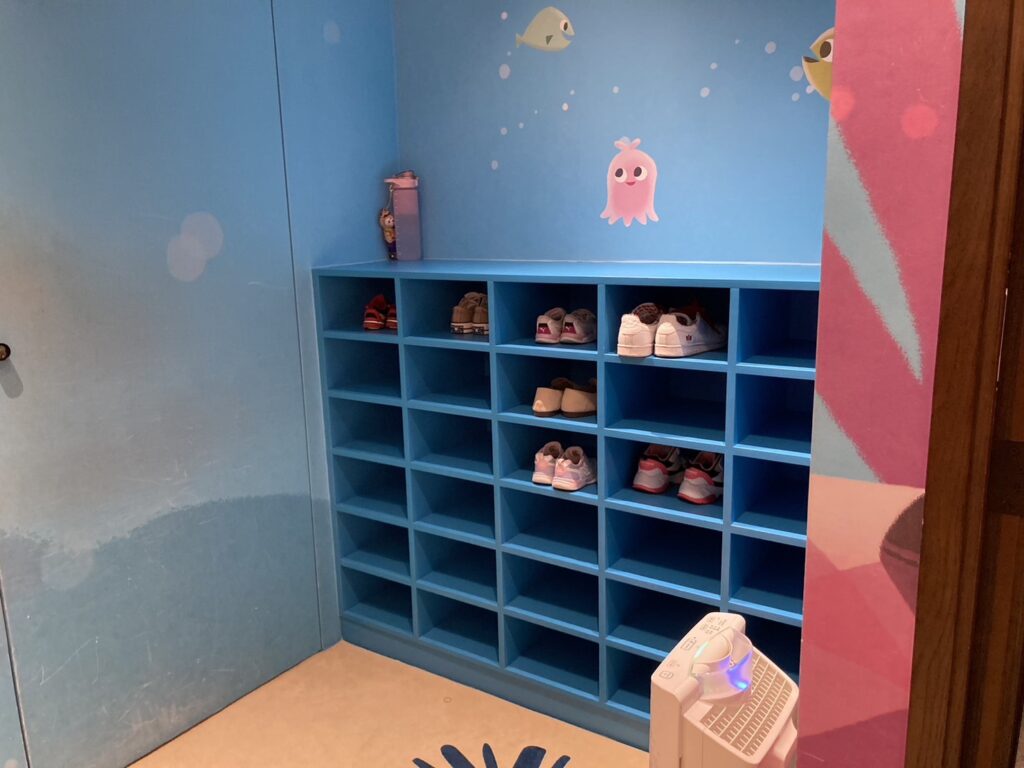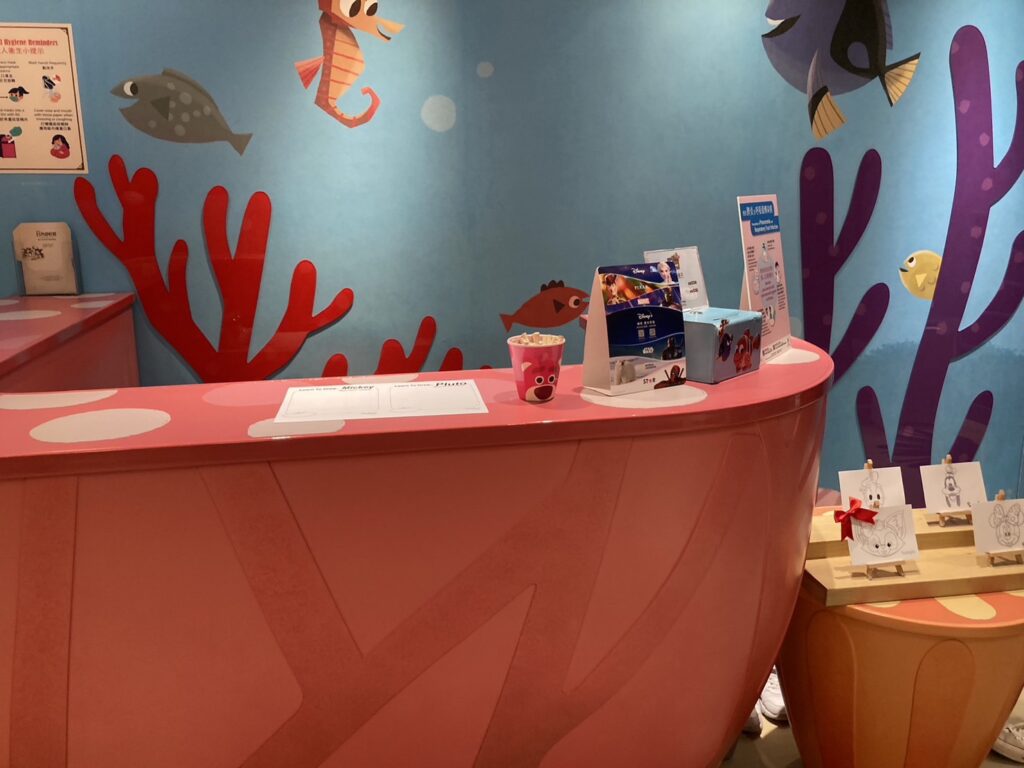 There were cast members watching over, so we could play with peace of mind.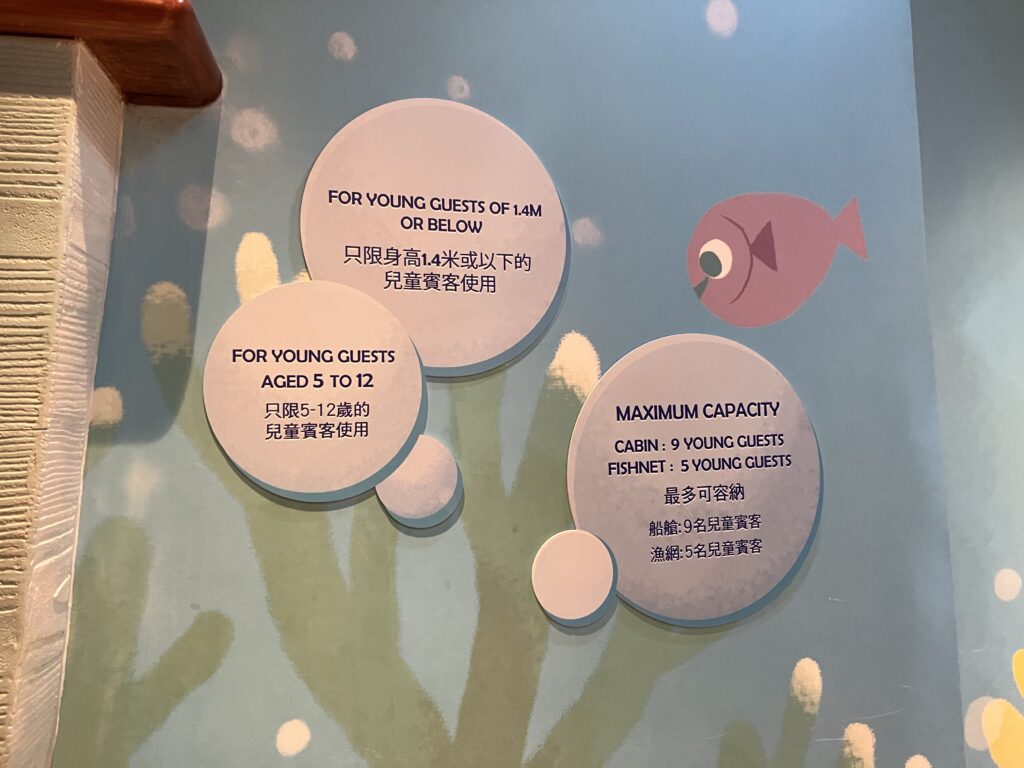 The slides are slippery, and many people were blown away when landing, haha. That's why the area is surrounded by cushions.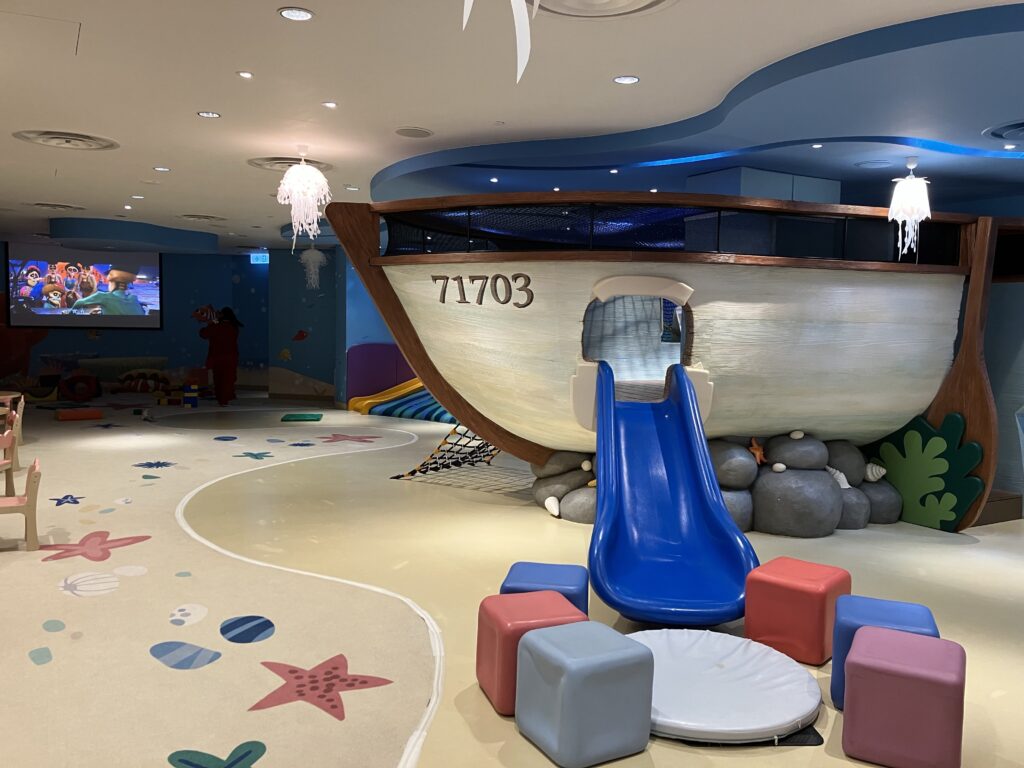 The area is like an athletic playground, and the children seemed to be having fun.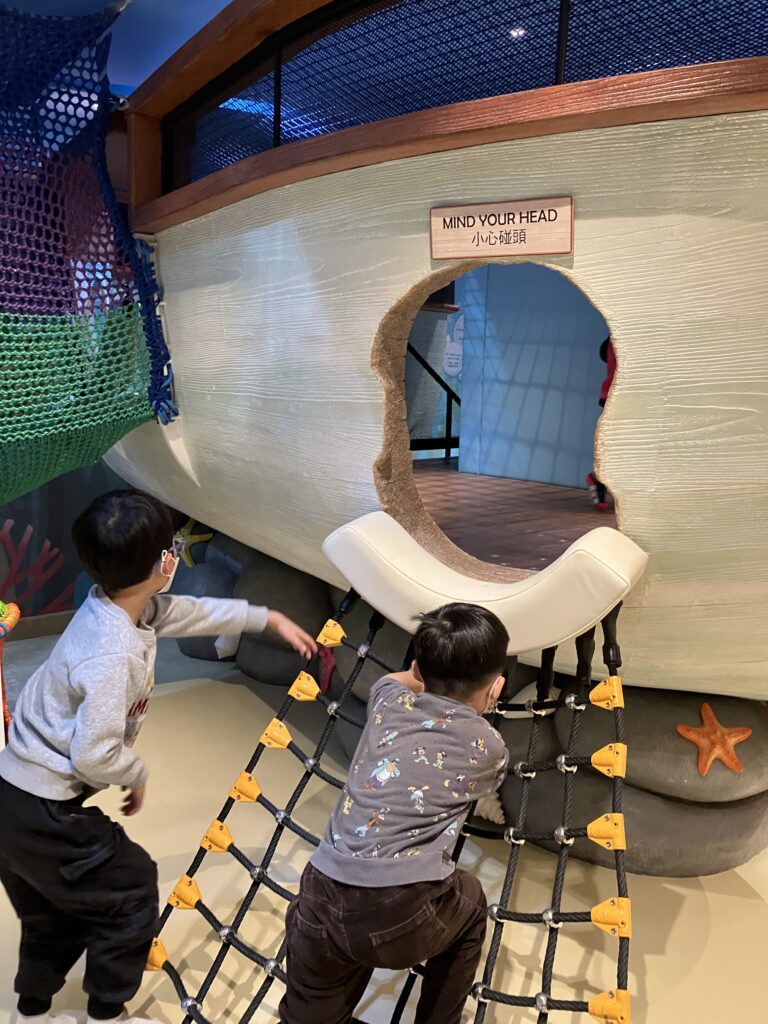 There is also a small slide for younger children next to it.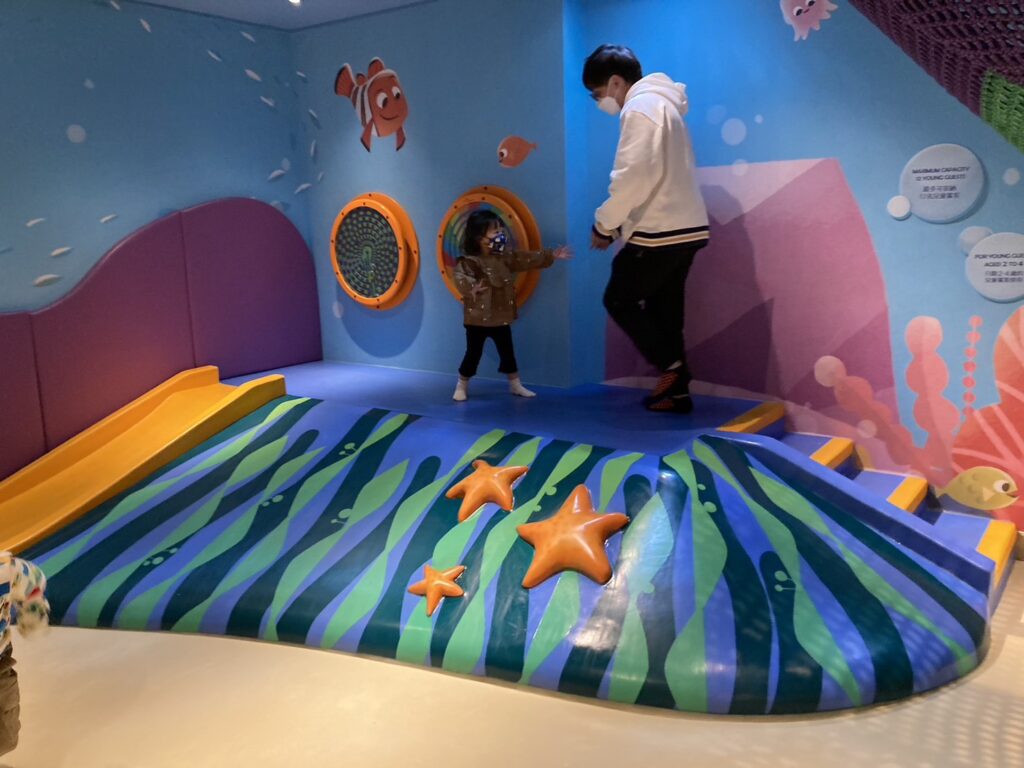 There is also a drawing area, and my son drew Mickey and Pluto from Tsum Tsum!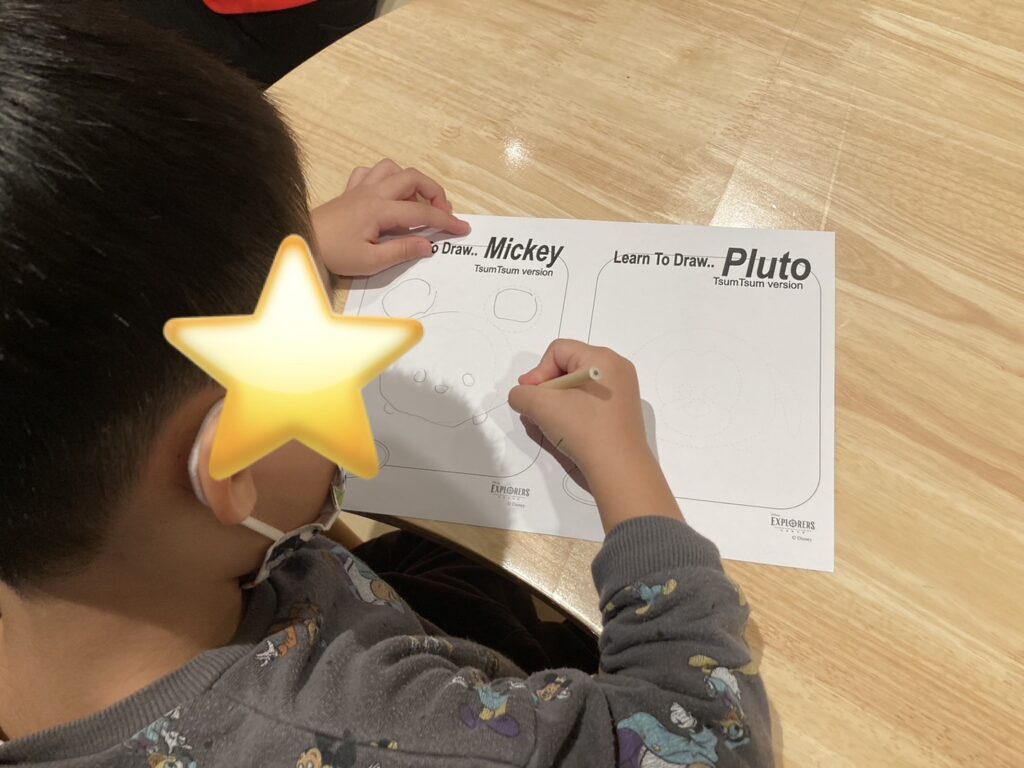 Lounge「Dremer's Spring」
Beyond the Christmas tree, there is also a lounge area where you can purchase coffee and chocolate.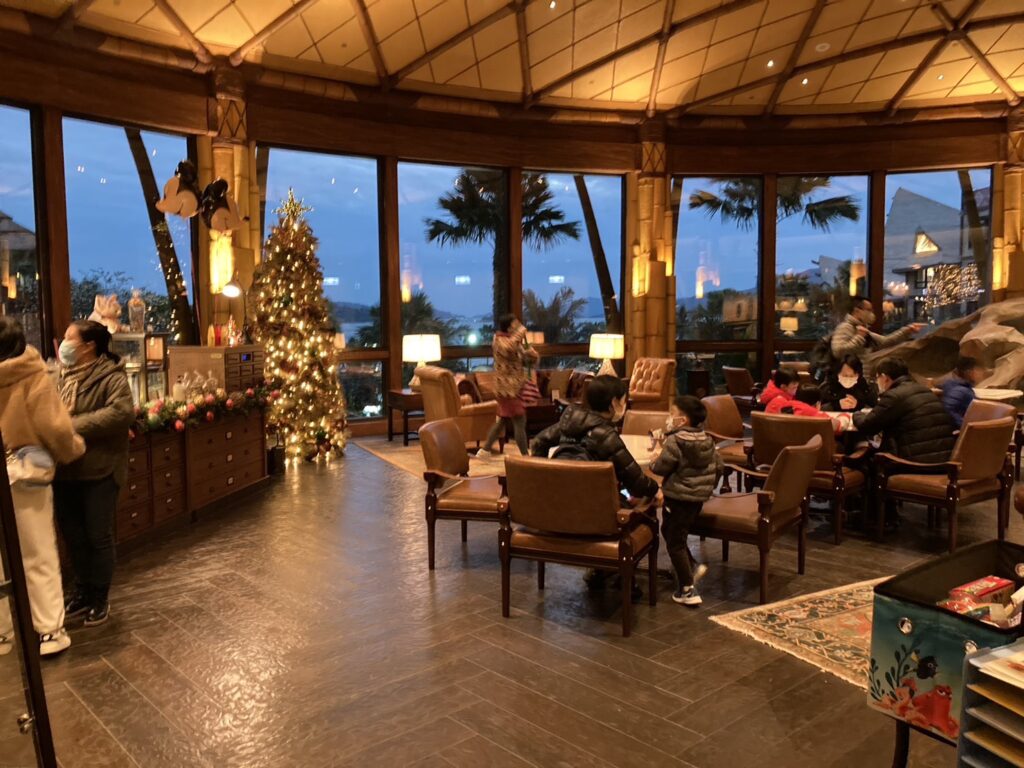 You can also purchase popcorn buckets available in the park.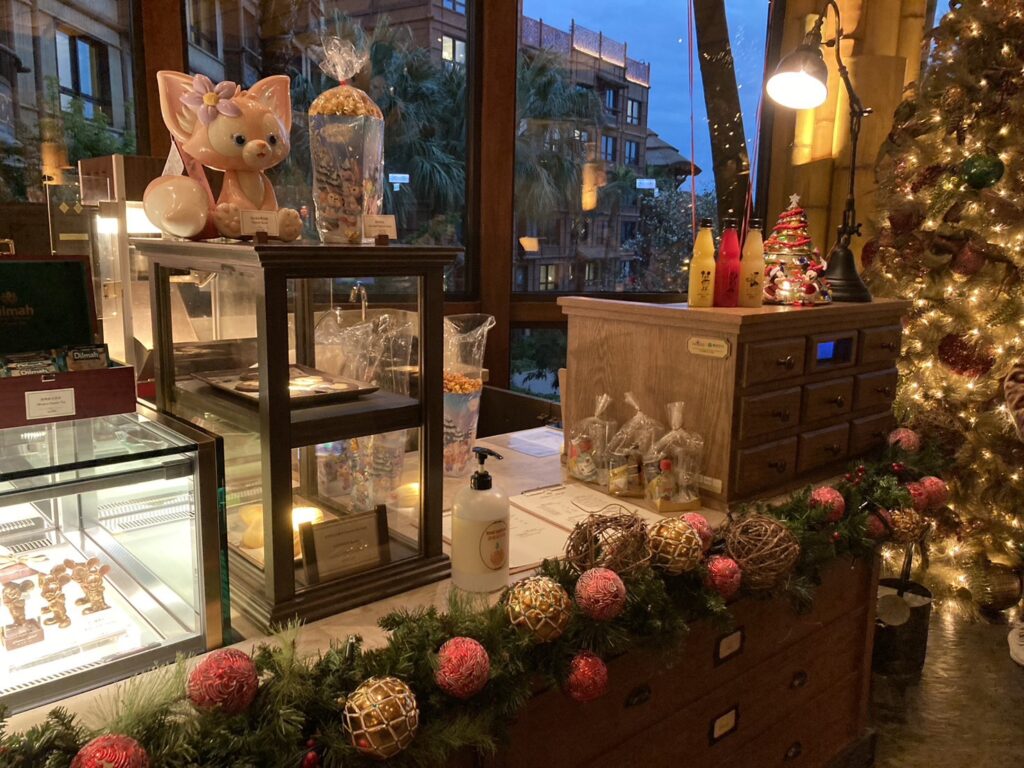 The showcase is filled with chocolates that are almost too beautiful to eat!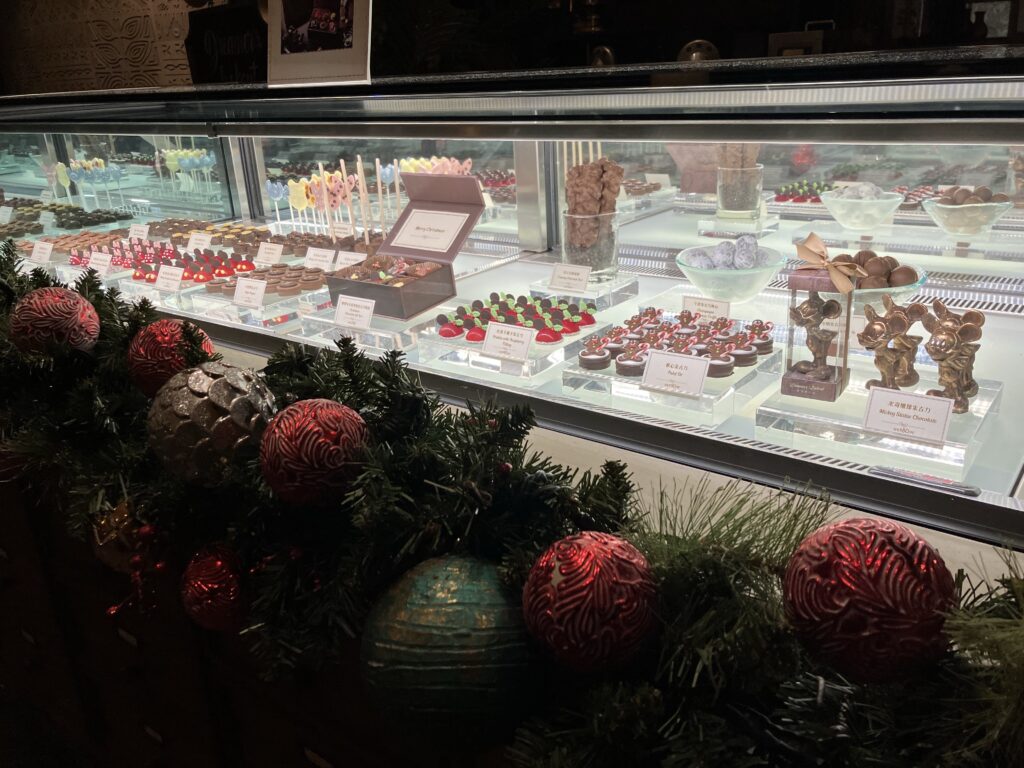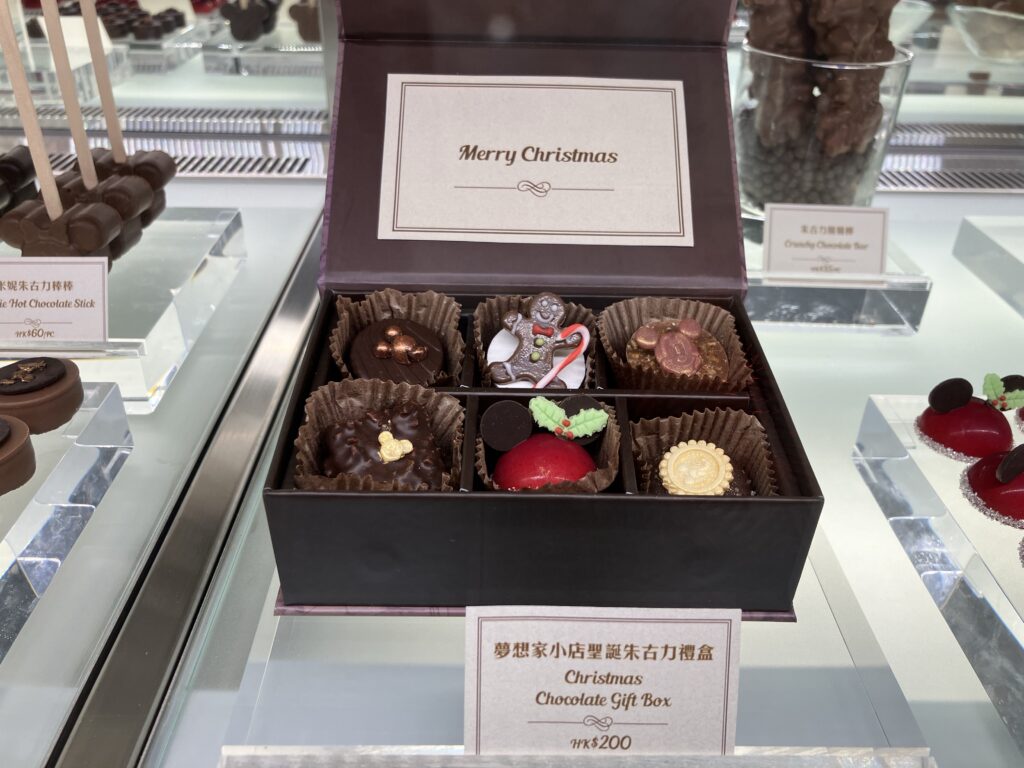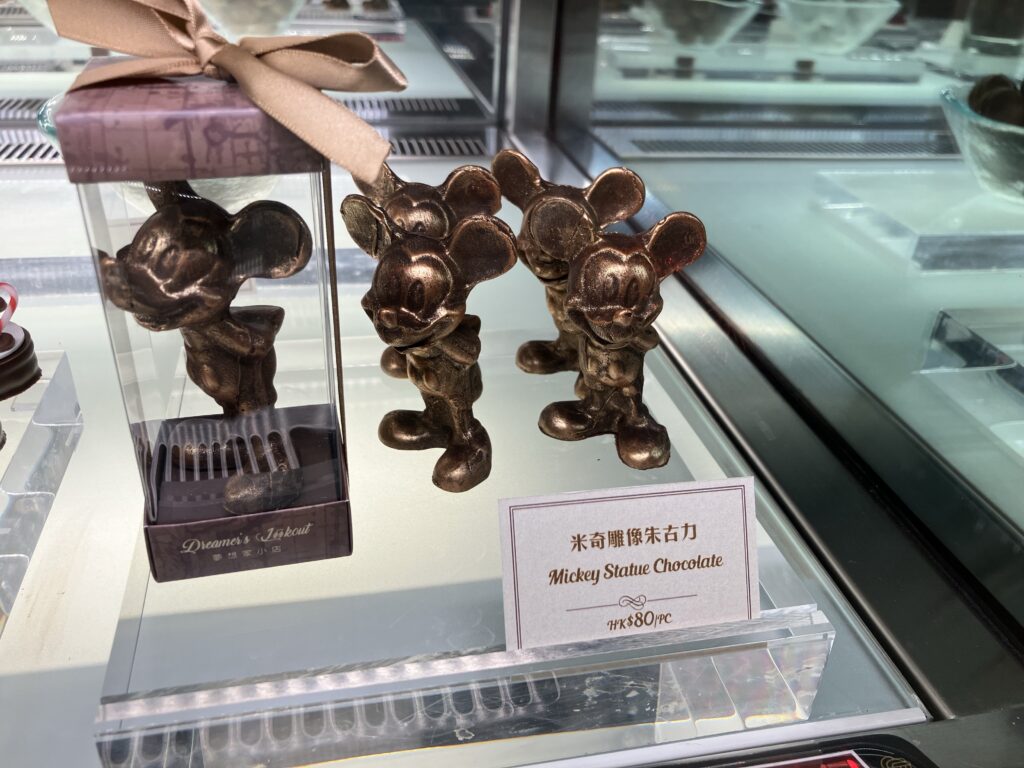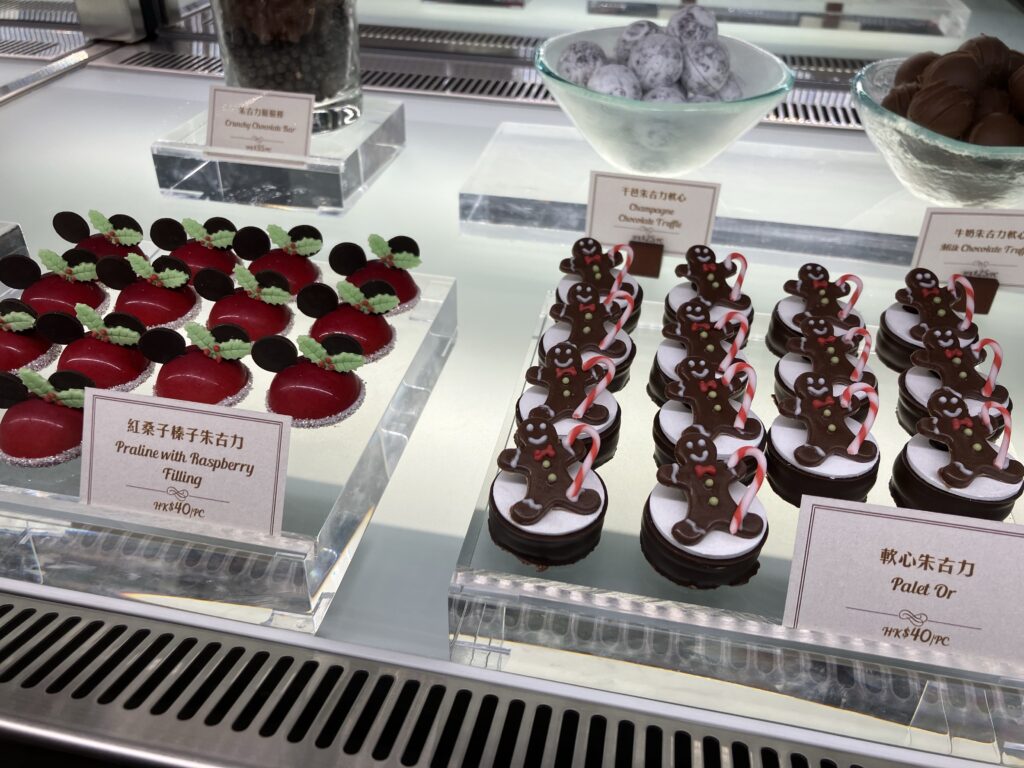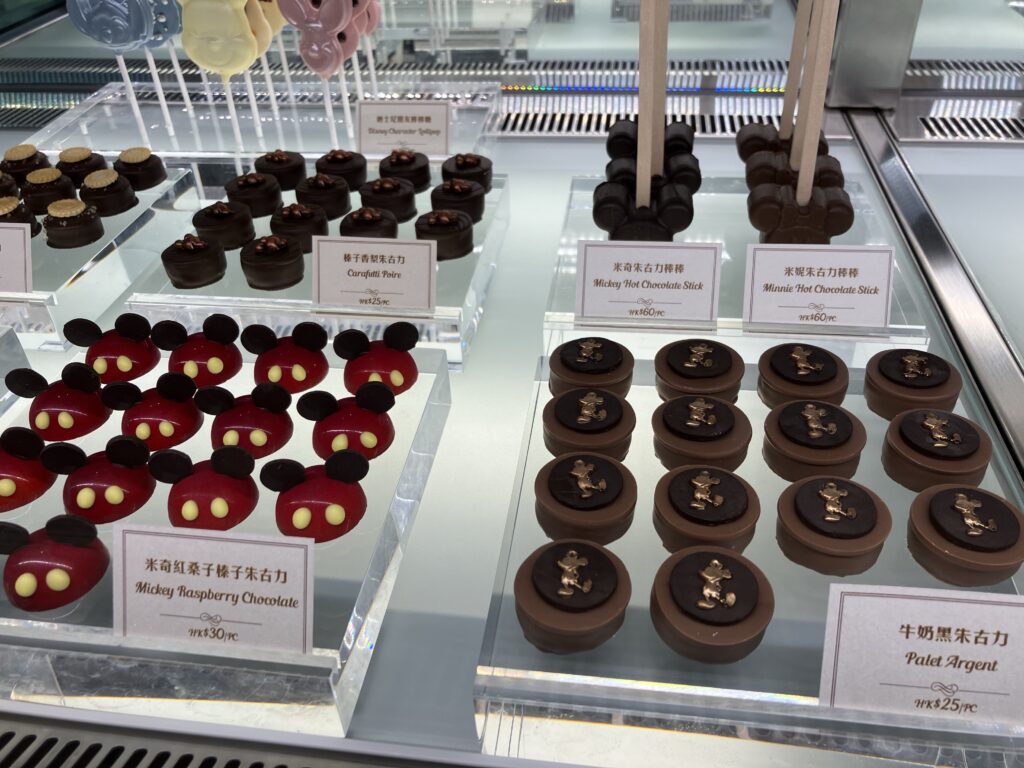 Purchased "Mickey Raspberry Chocolate" HKD30!
The raspberry adds a sour taste that complements the chocolate perfectly.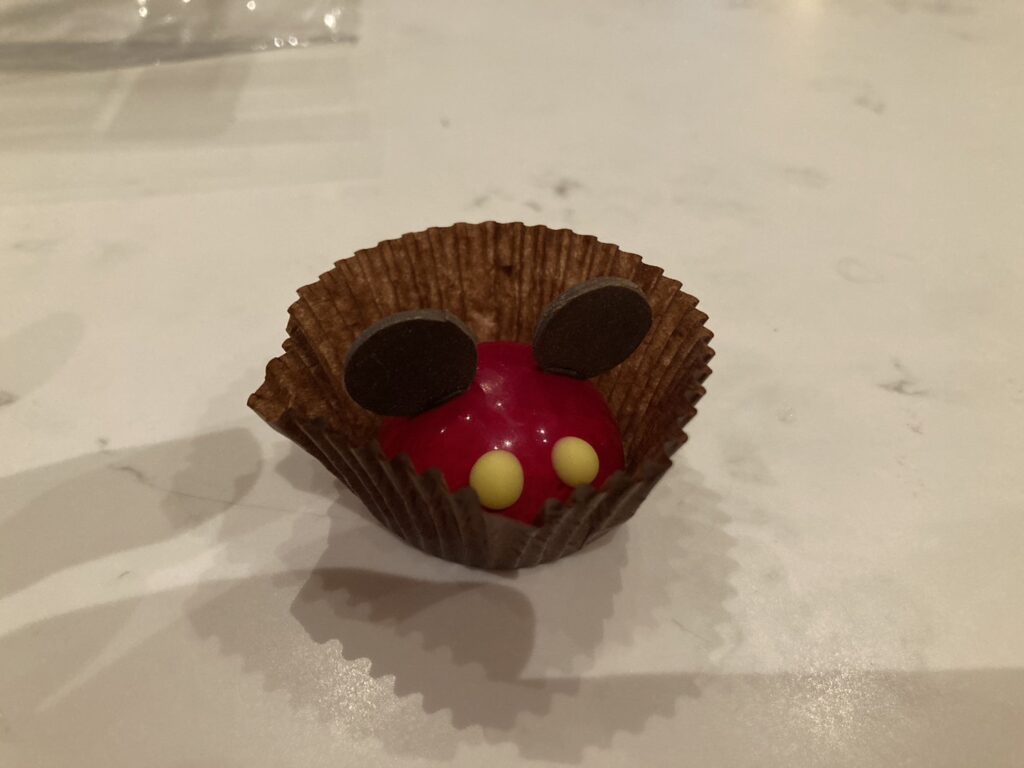 You can observe the making of these products at the restaurant floor below "Dreamer's Spring!"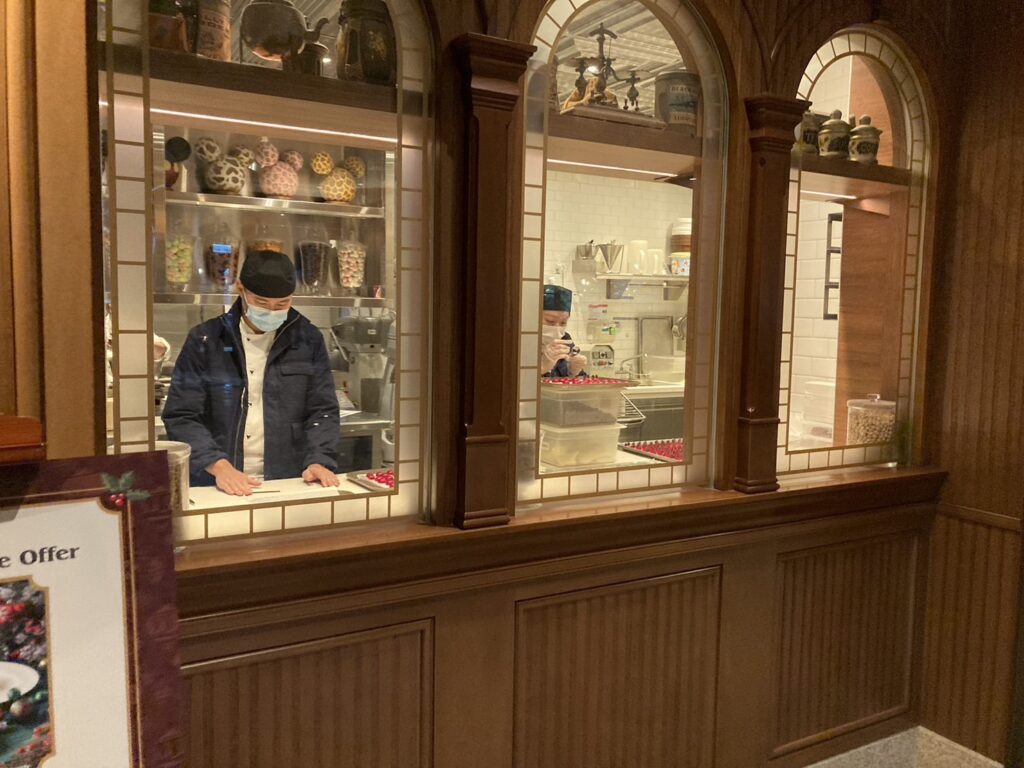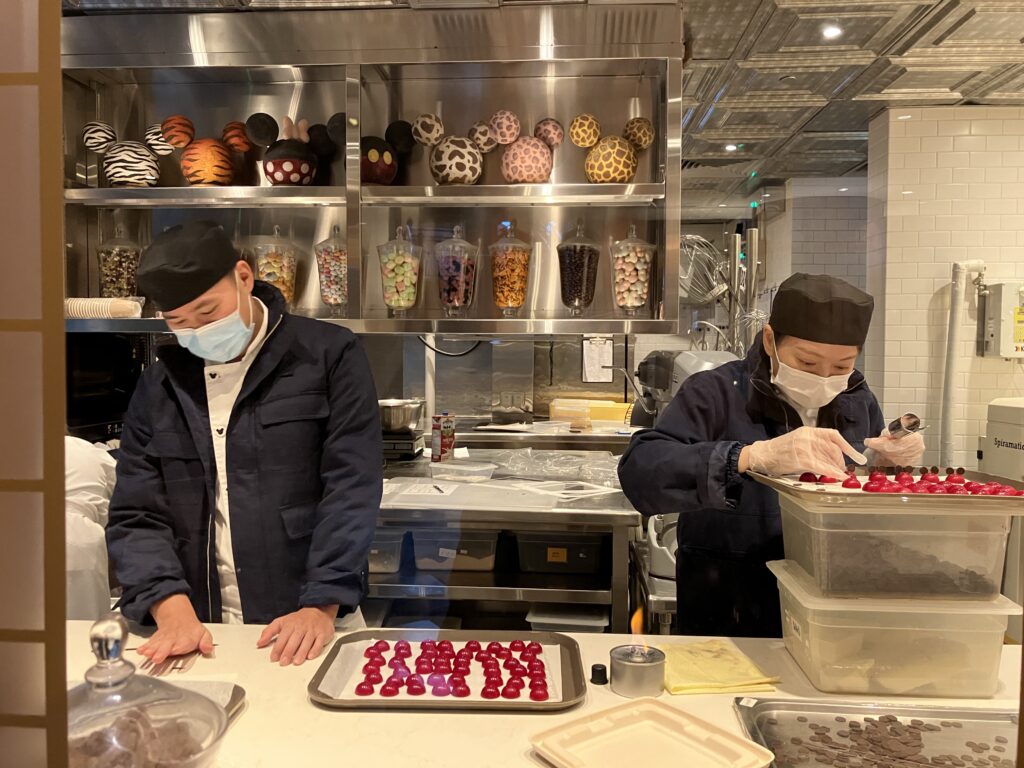 The Mickey ears are attached through trial and error. It's all done by hand. It's understandable why they are expensive.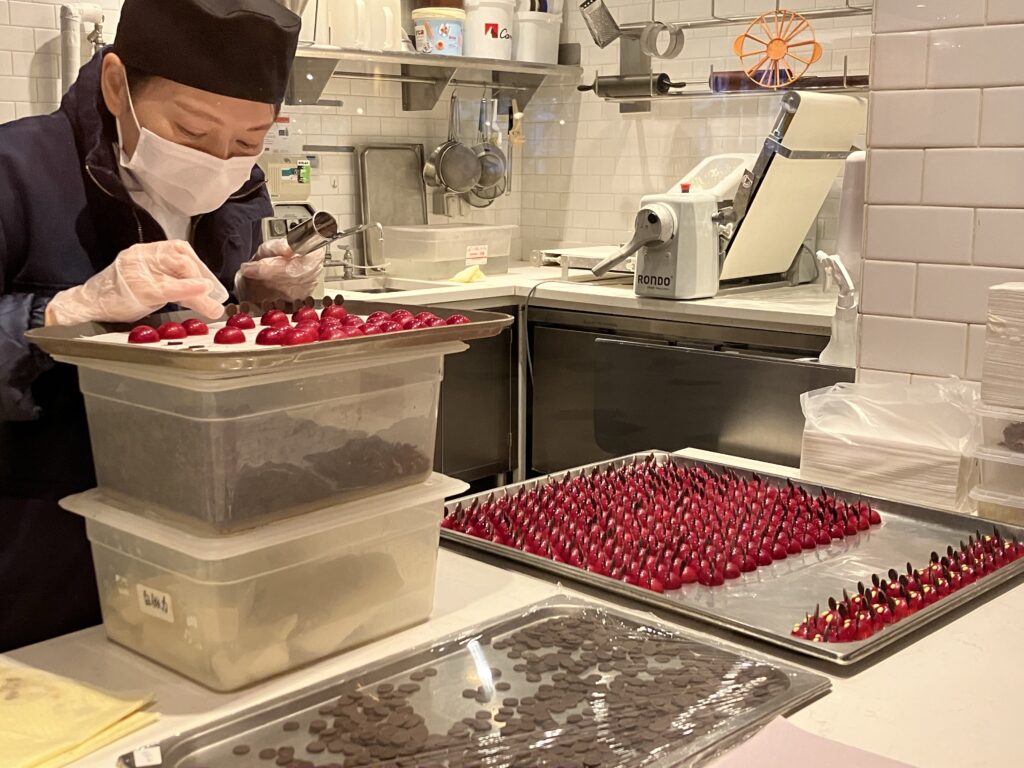 This one that looks like a figurine is actually a cake! So adorable!!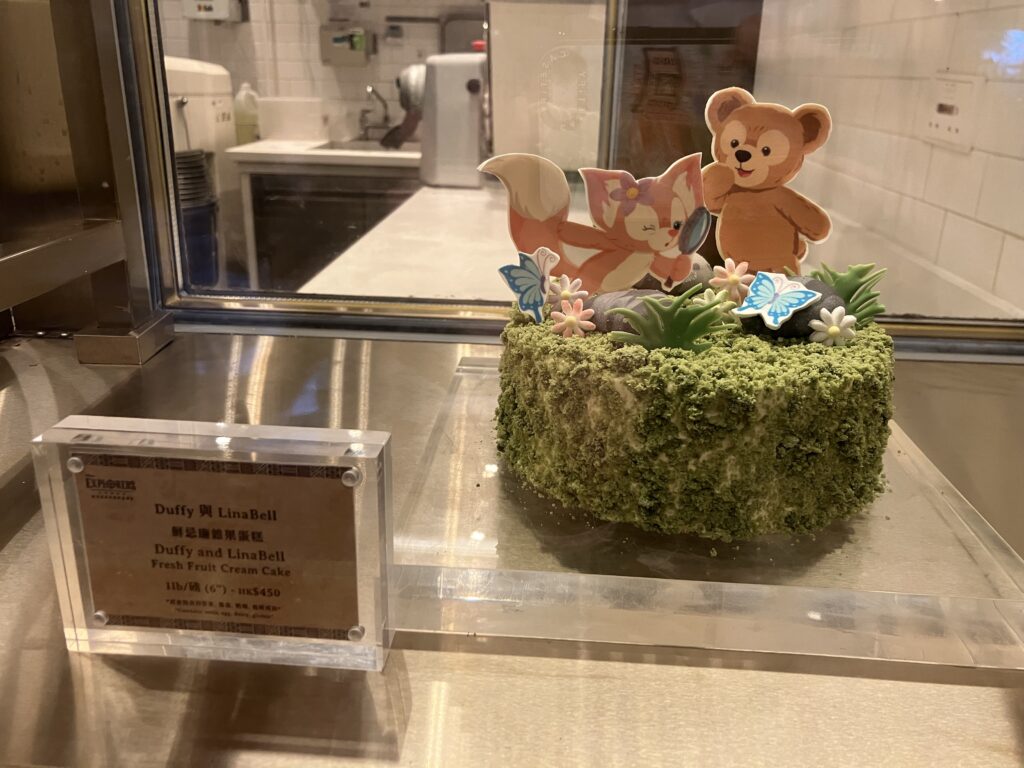 Since it was the Christmas season, there was also a Santa cake!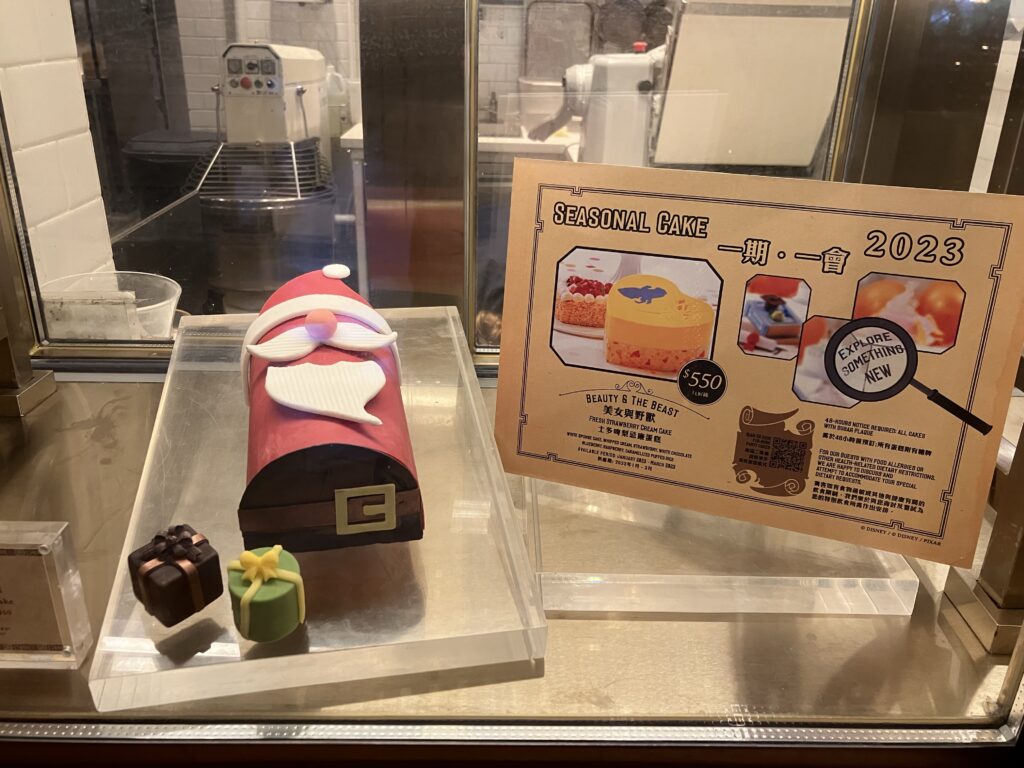 There's also a cake with "Mickey Statue Chocolate" sold at the shop.
The suitcase on the right doesn't look like a cake at all!!! It's amazing!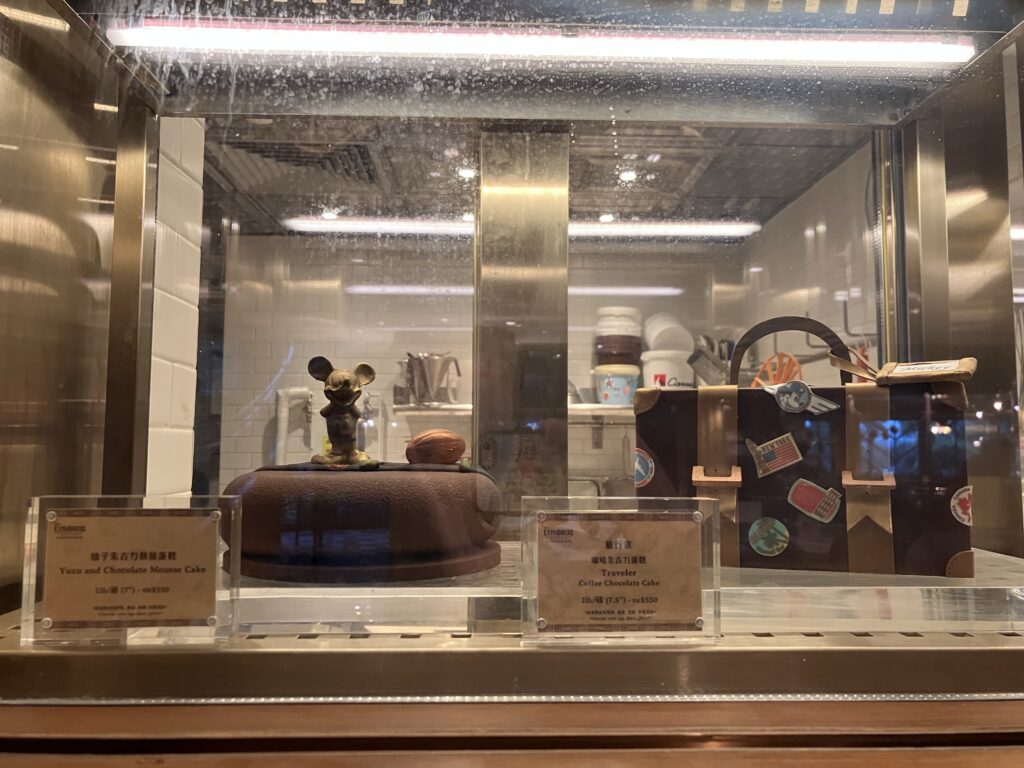 「Chart Room Cafe」
You can purchase snacks and drinks here.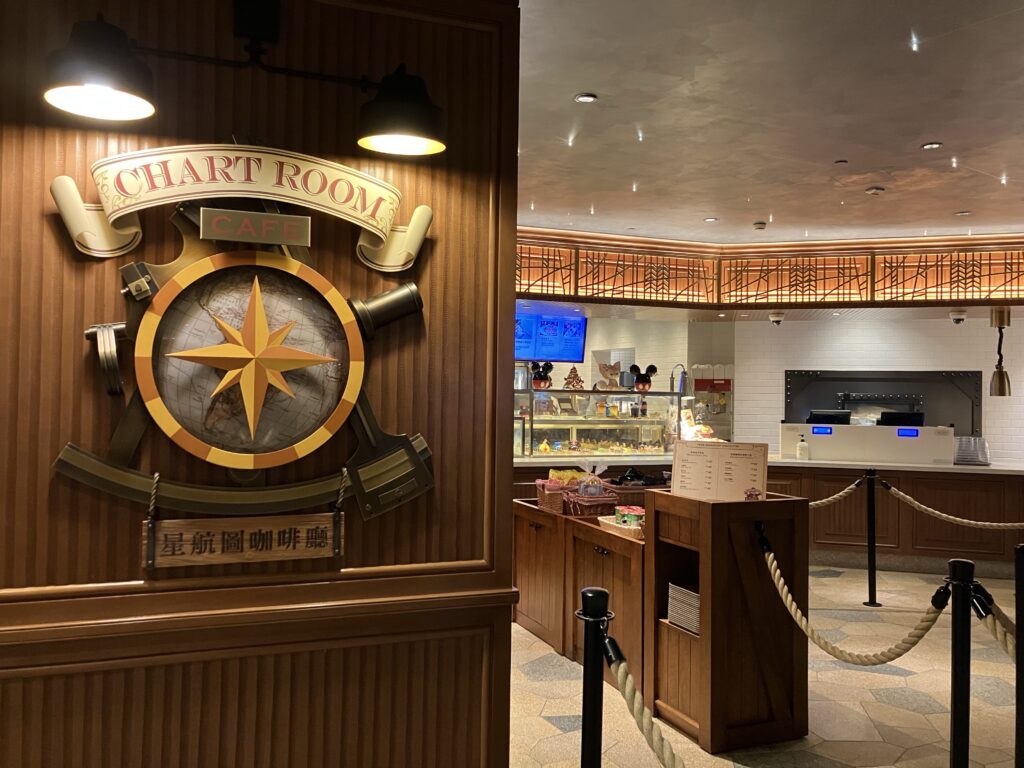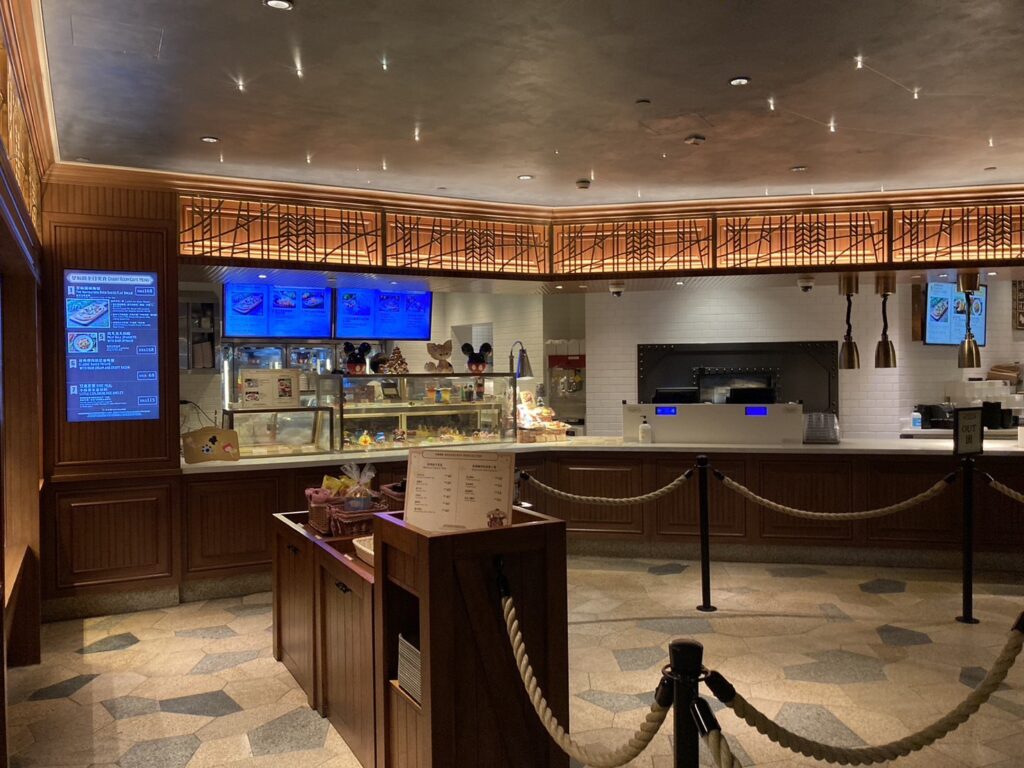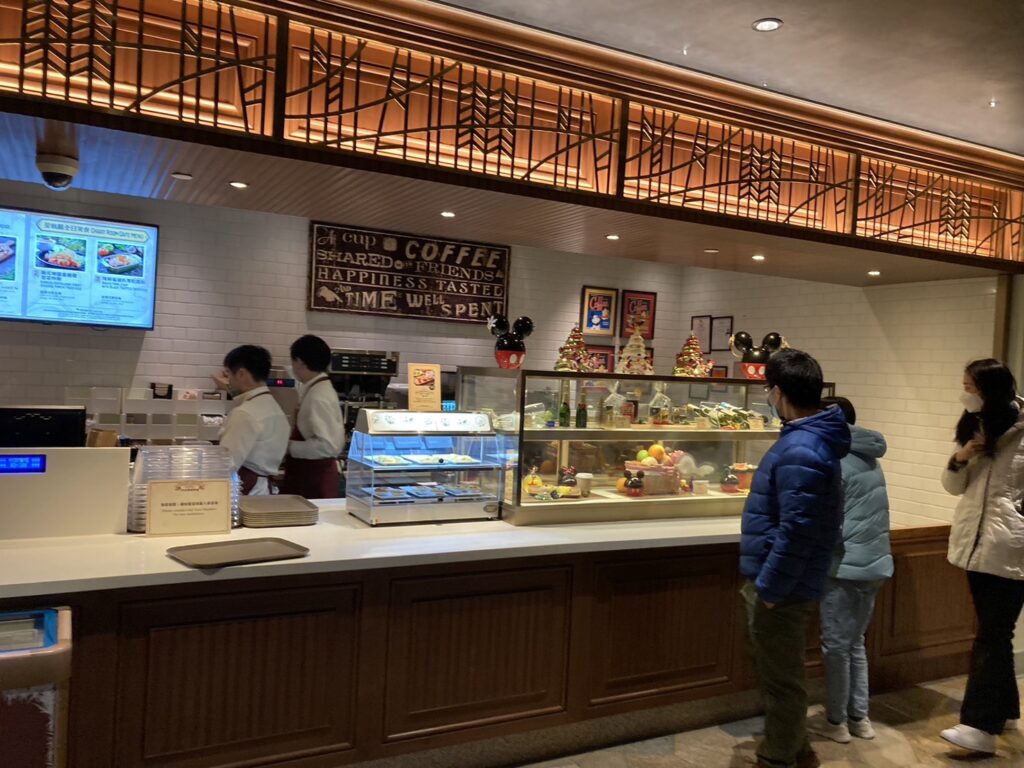 You can purchase sandwiches, fruits, orange juice, and even alcoholic beverages. However, the prices are high, just like in the park.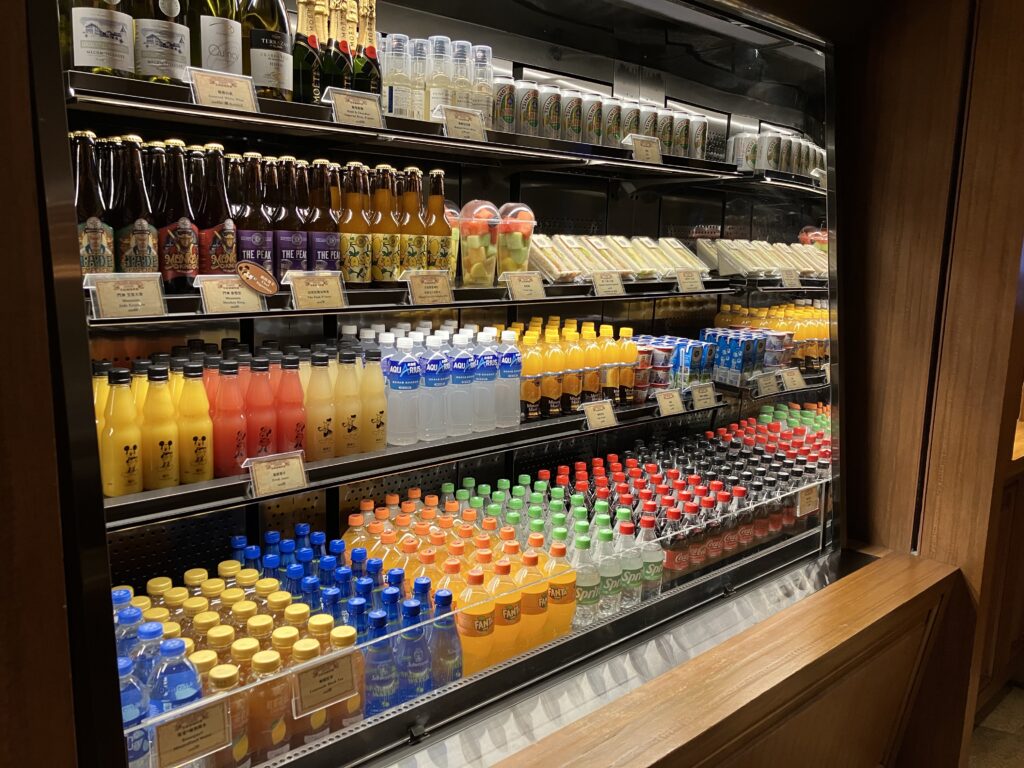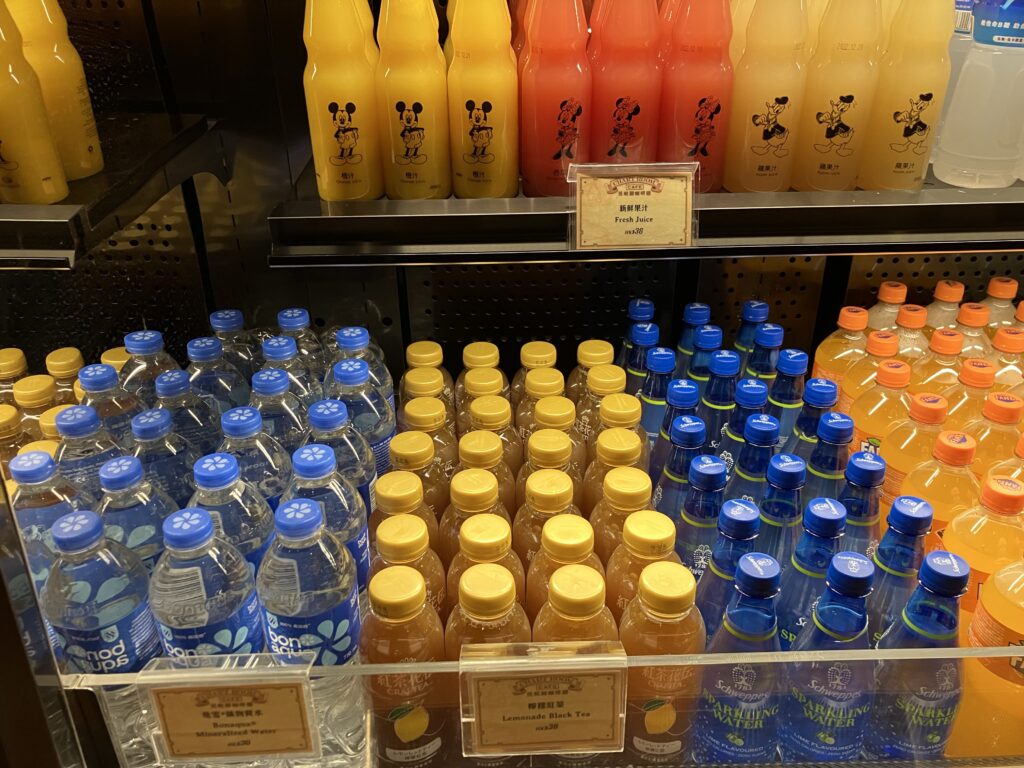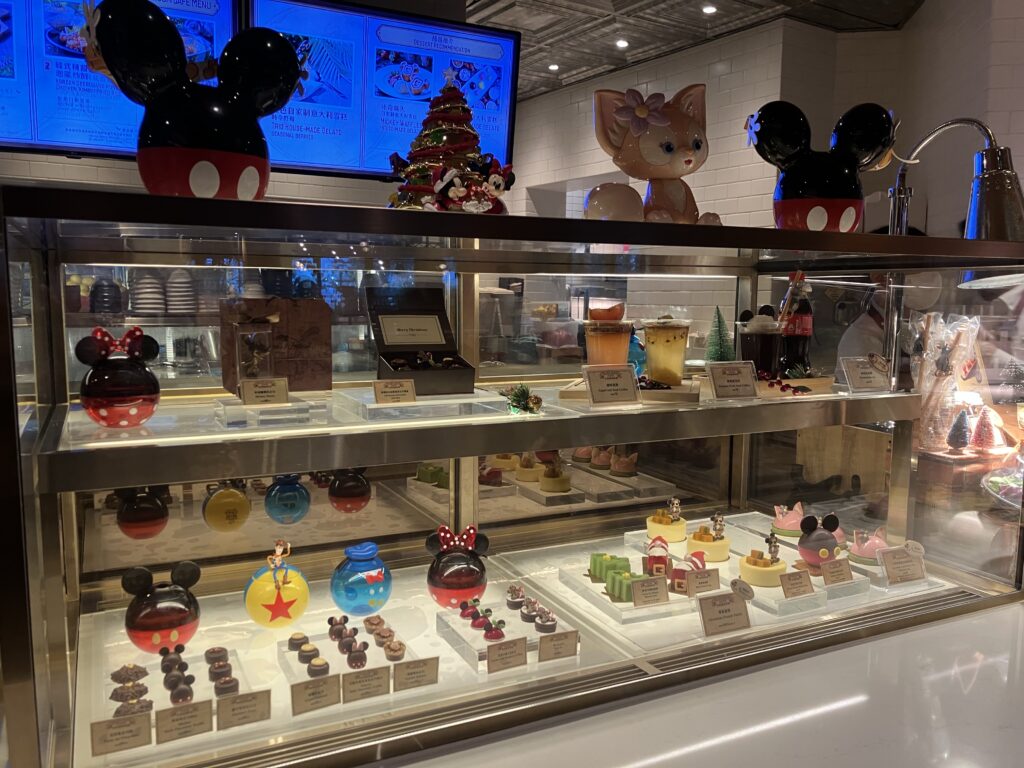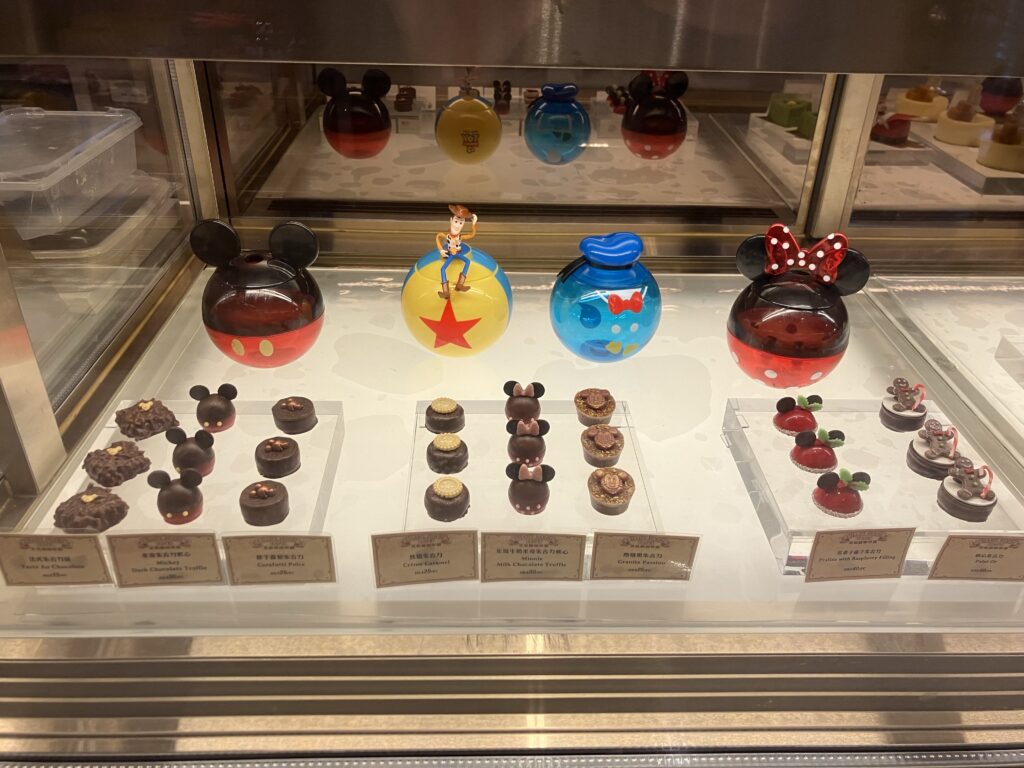 Restrooms Inside the Hotel
The restroom was also designed with attention to detail!
The signs are shaped like water bottles, and they have an explorer theme!!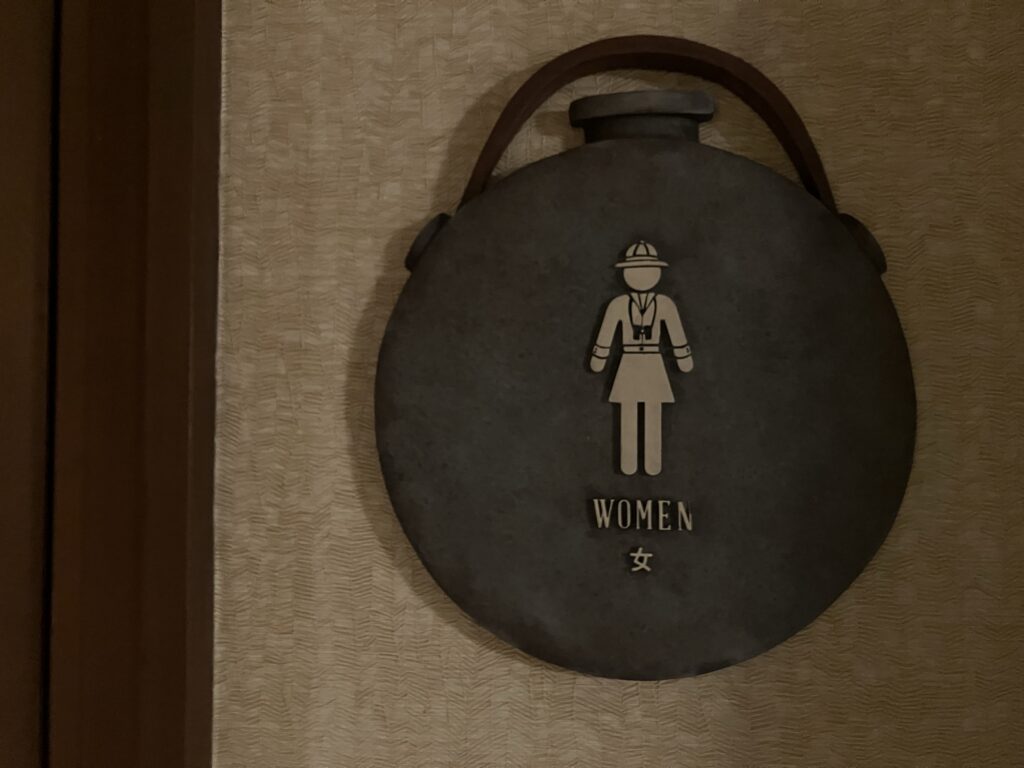 It's spacious and clean with a great atmosphere.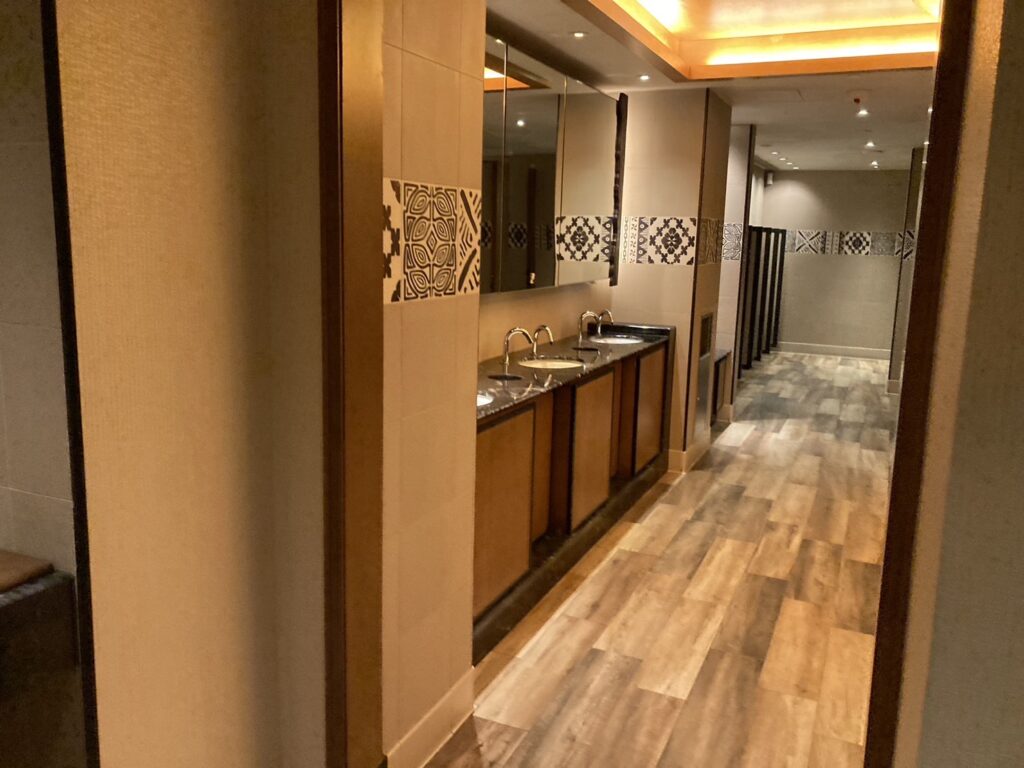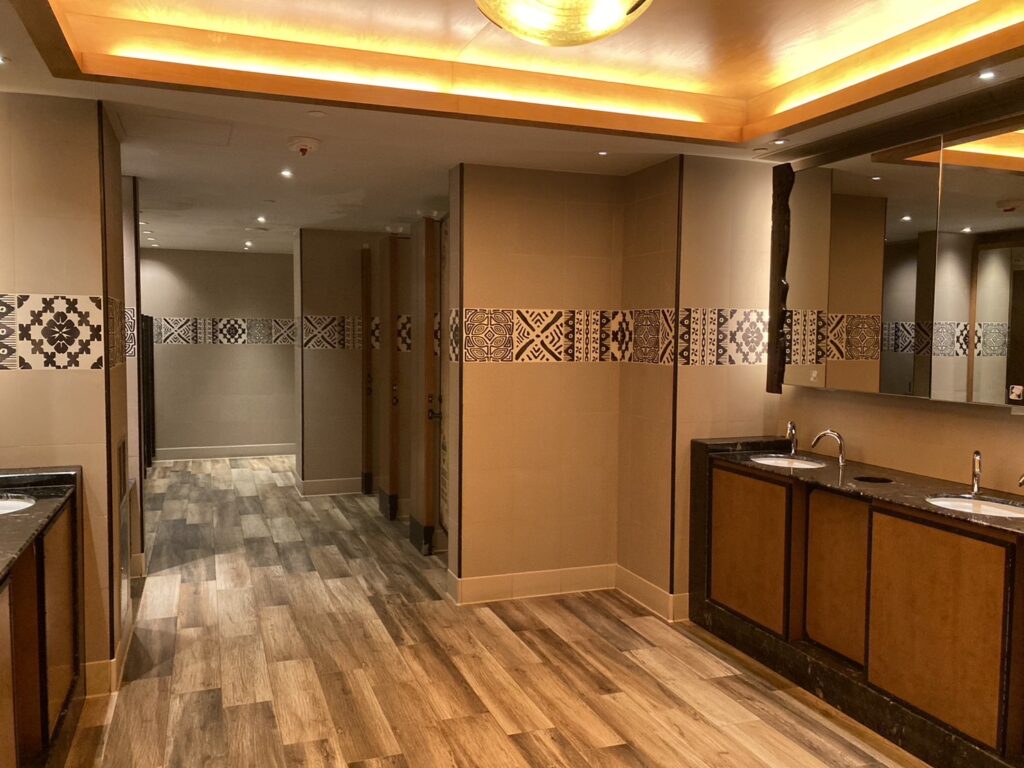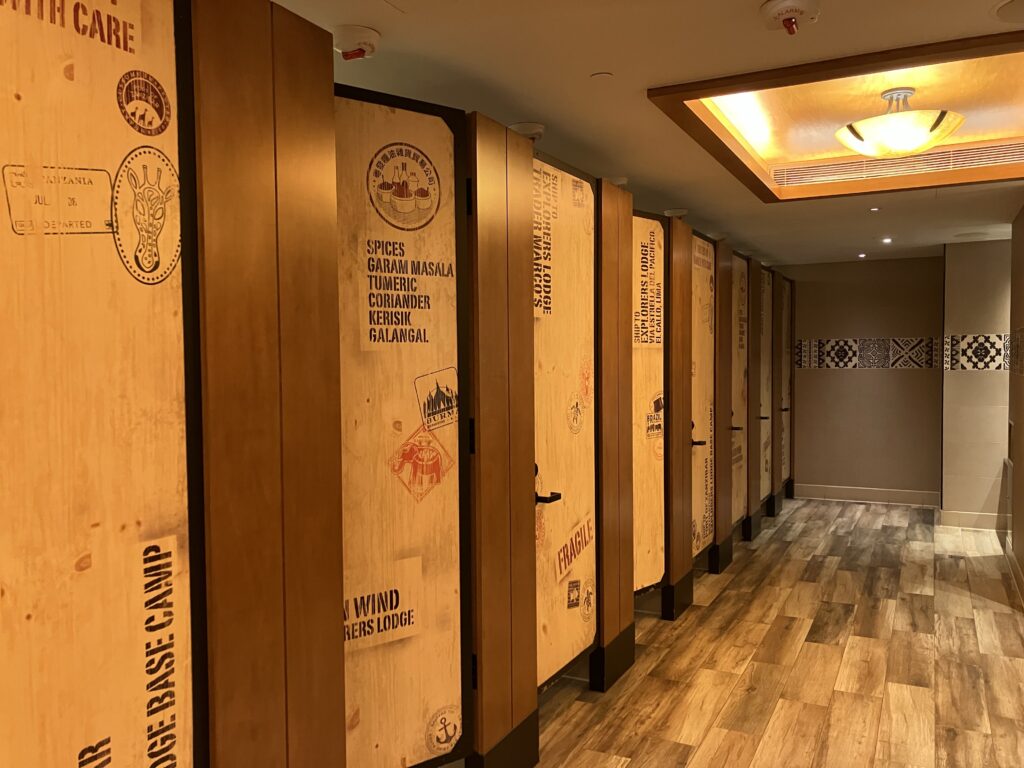 This is the men's restroom.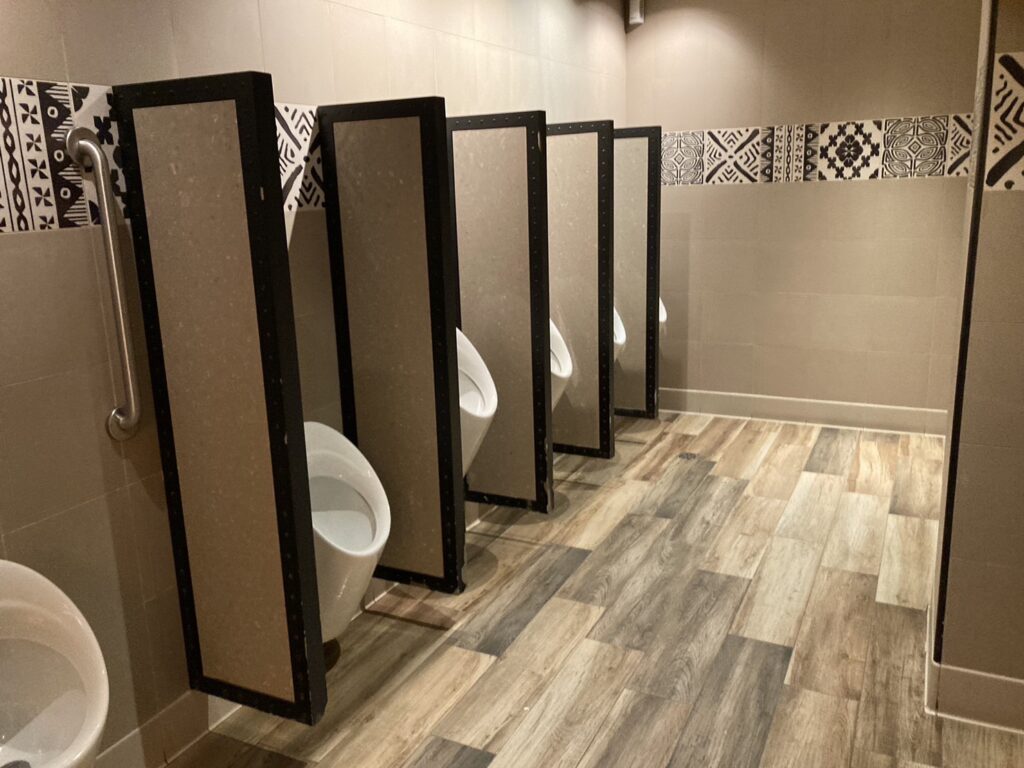 24-Hour ATM for Convenience and Peace of Mind
If you go to the left side of the entrance, you'll find a 24-hour ATM.
Additionally, currency exchange is available 24 hours at the front desk.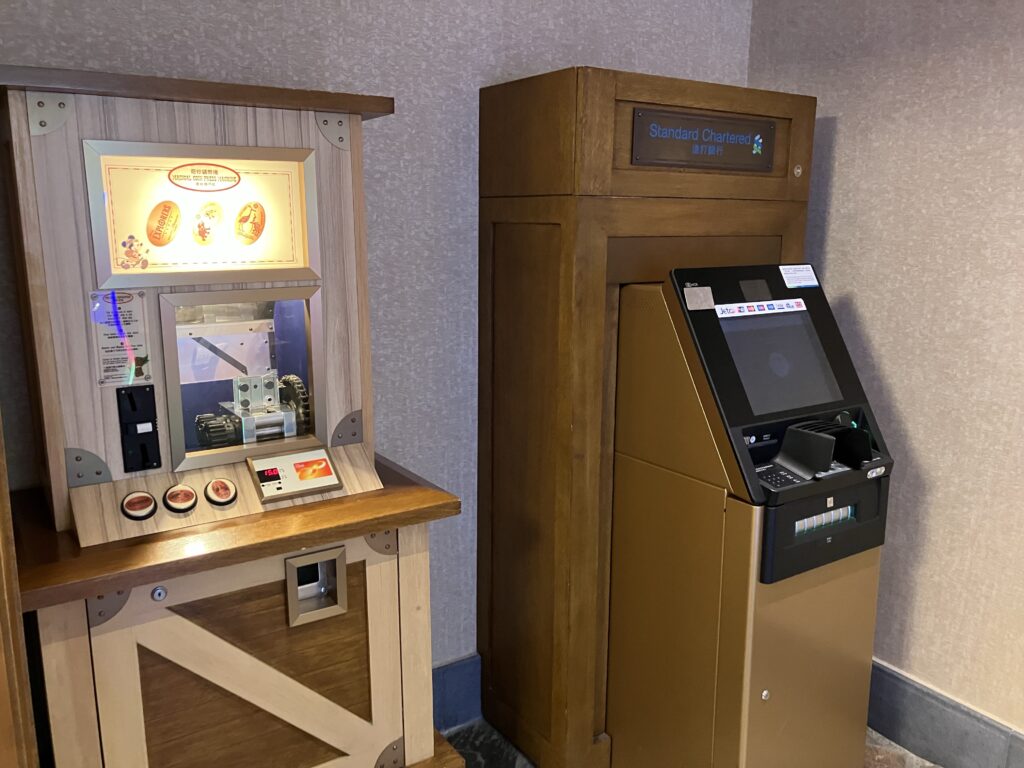 Next to the ATM, you can also find souvenir medals commonly seen in Disney parks!
The design is unique to the hotel!
The price is HKD5 coins × 3. You can also purchase them with an Octopus card.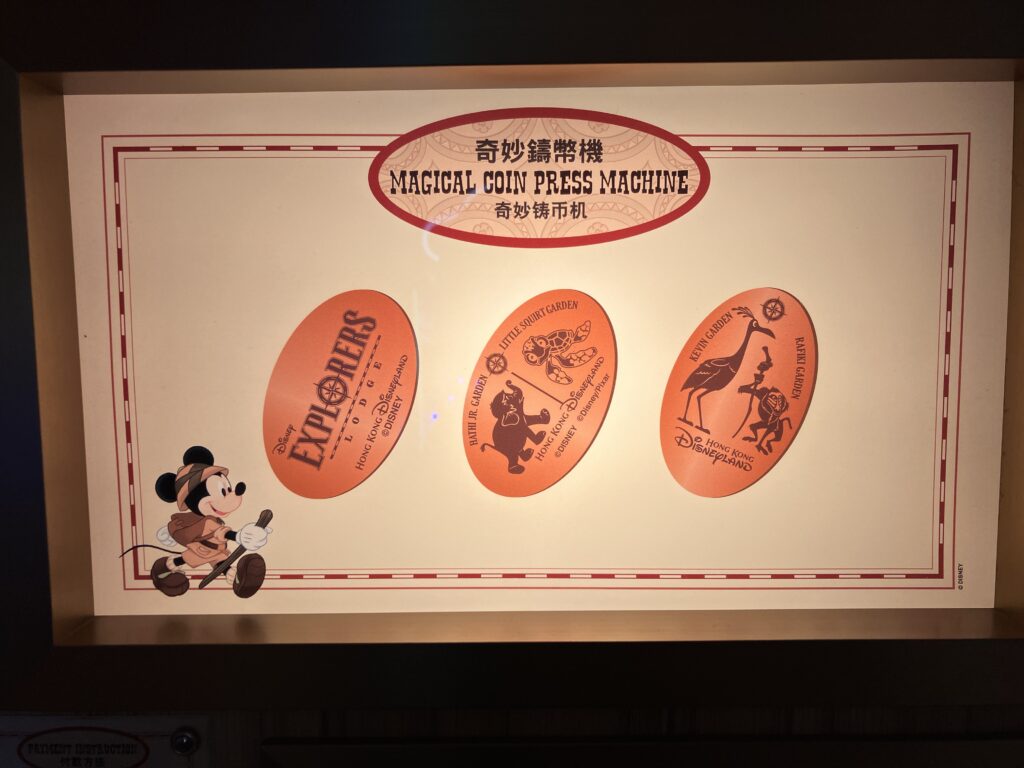 Four Themed Gardens
One of the reasons I recommend this hotel is because of its beautiful gardens!
They are open and truly refreshing!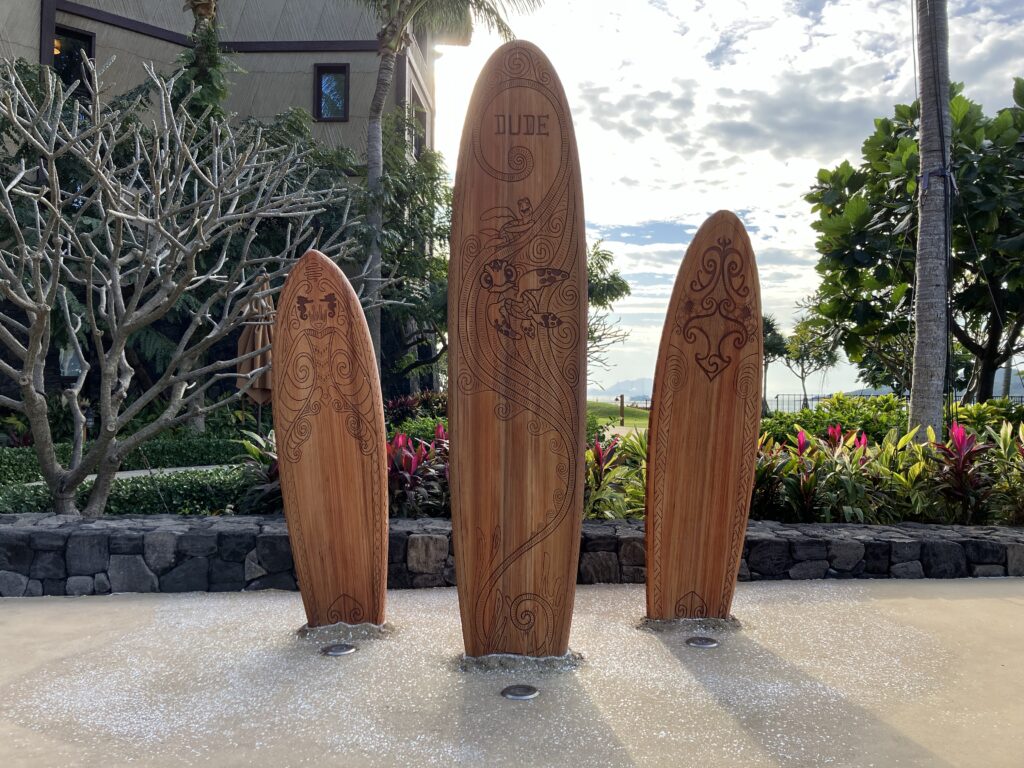 You can see Discovery Bay in the distance.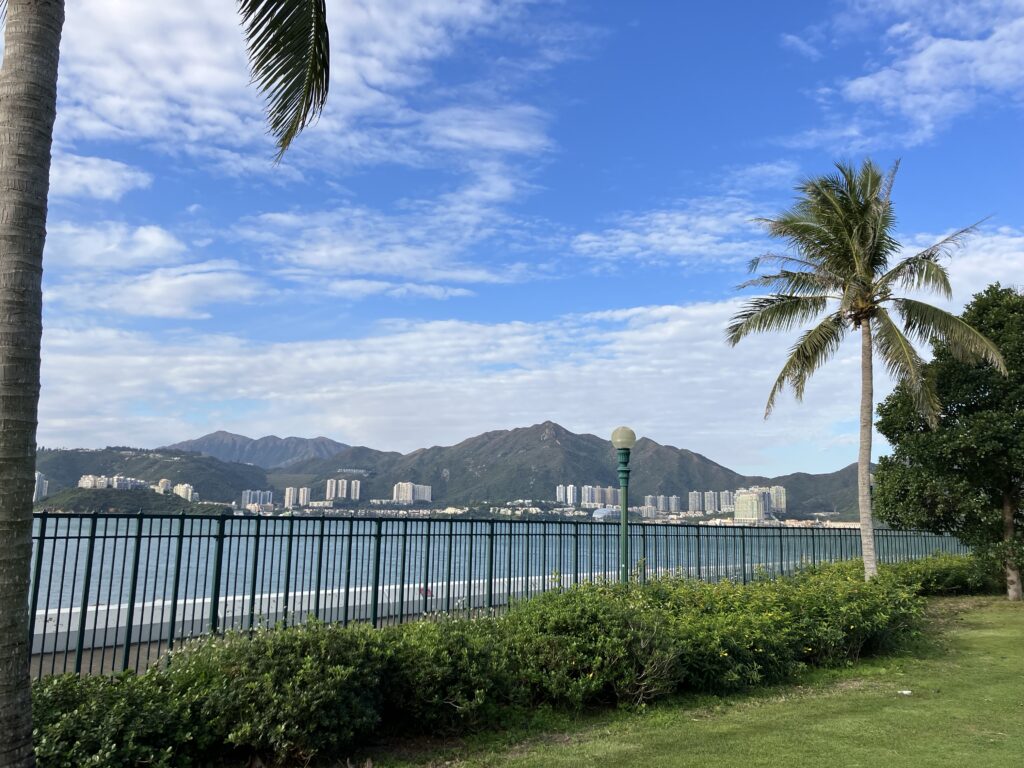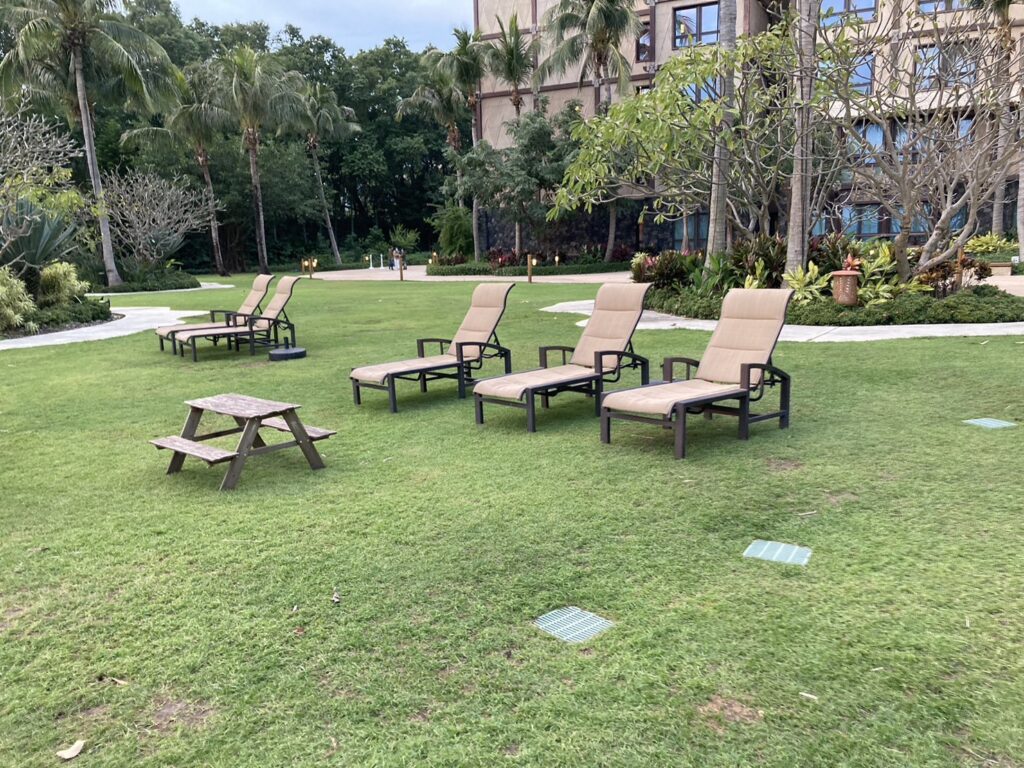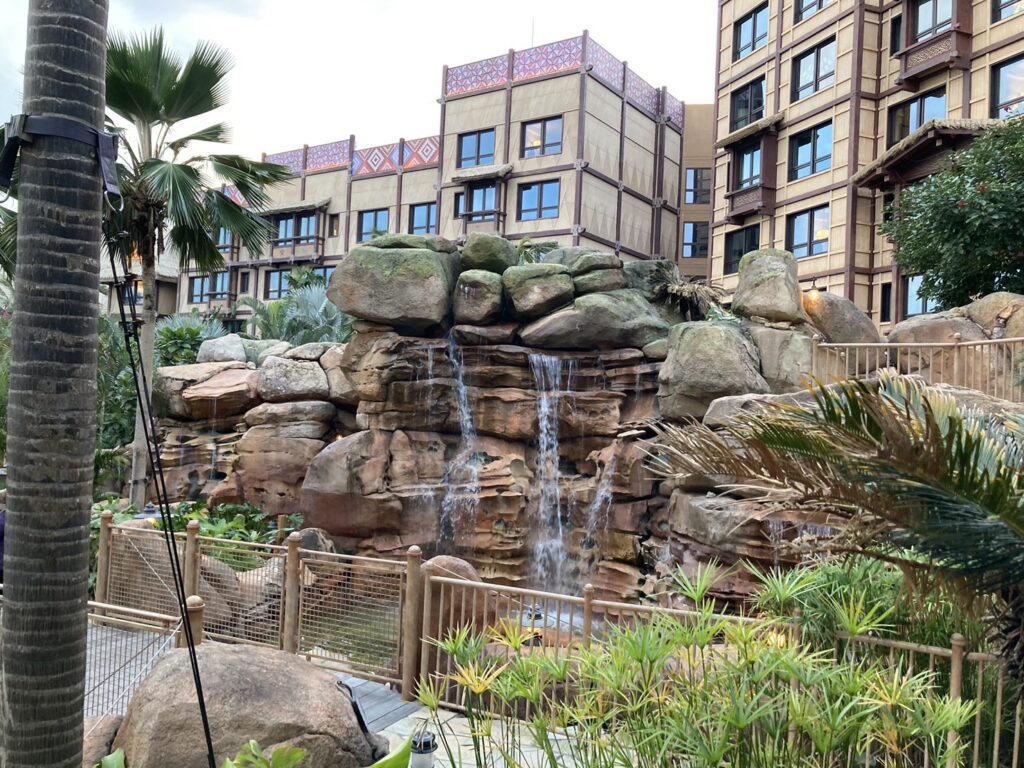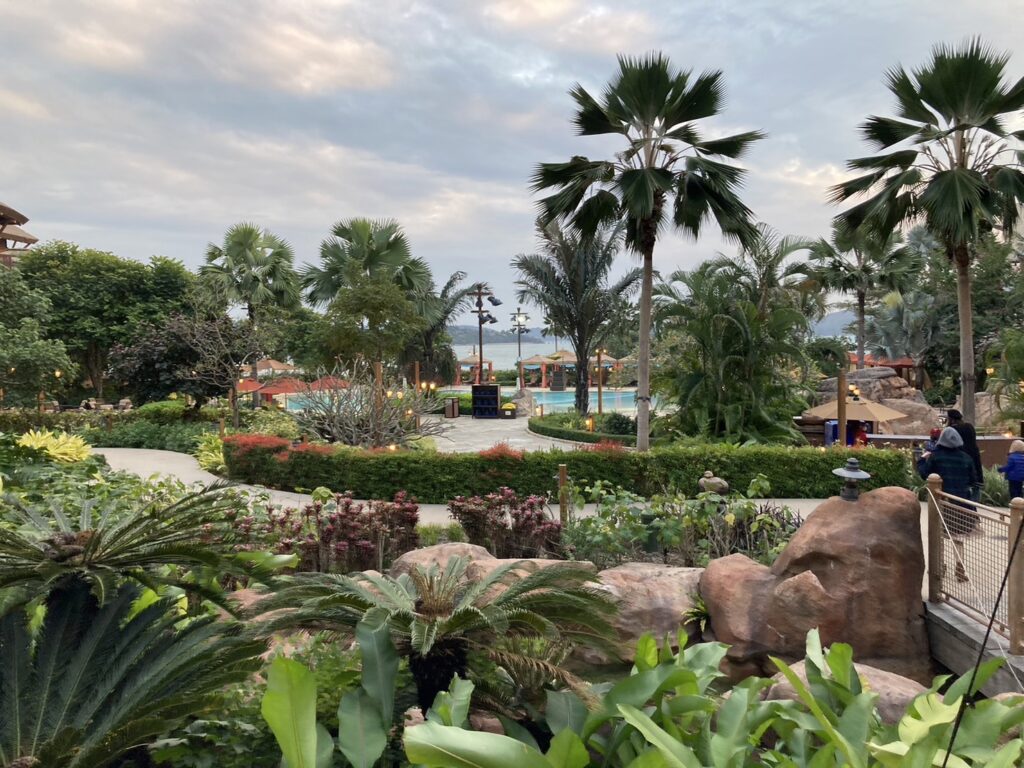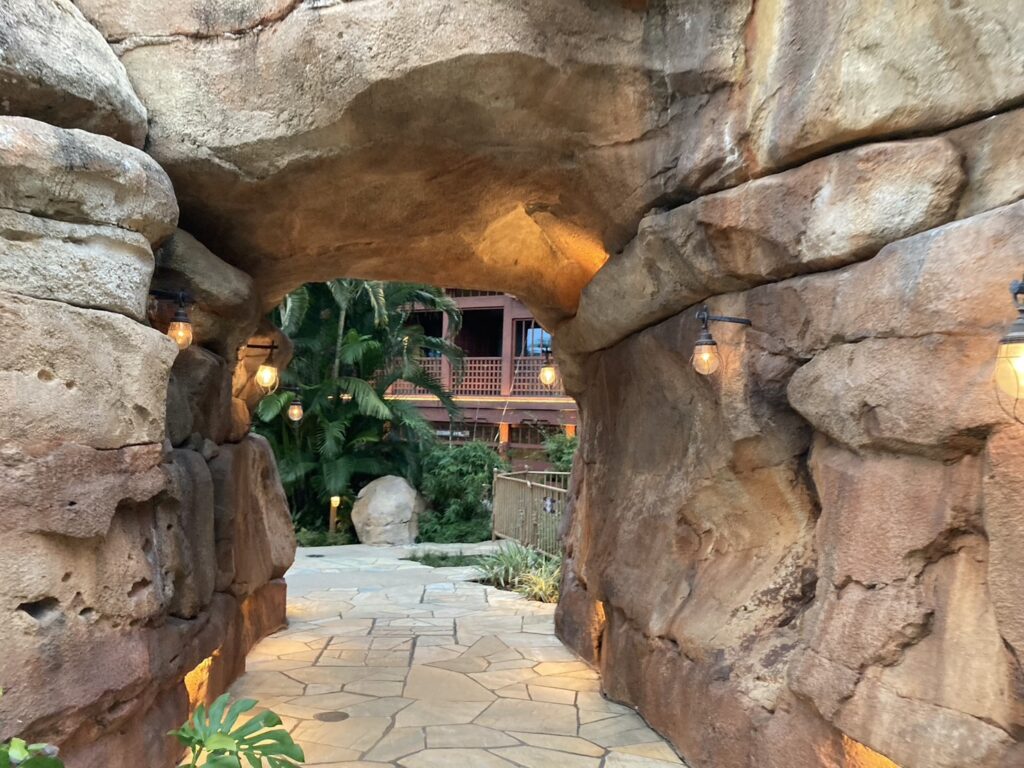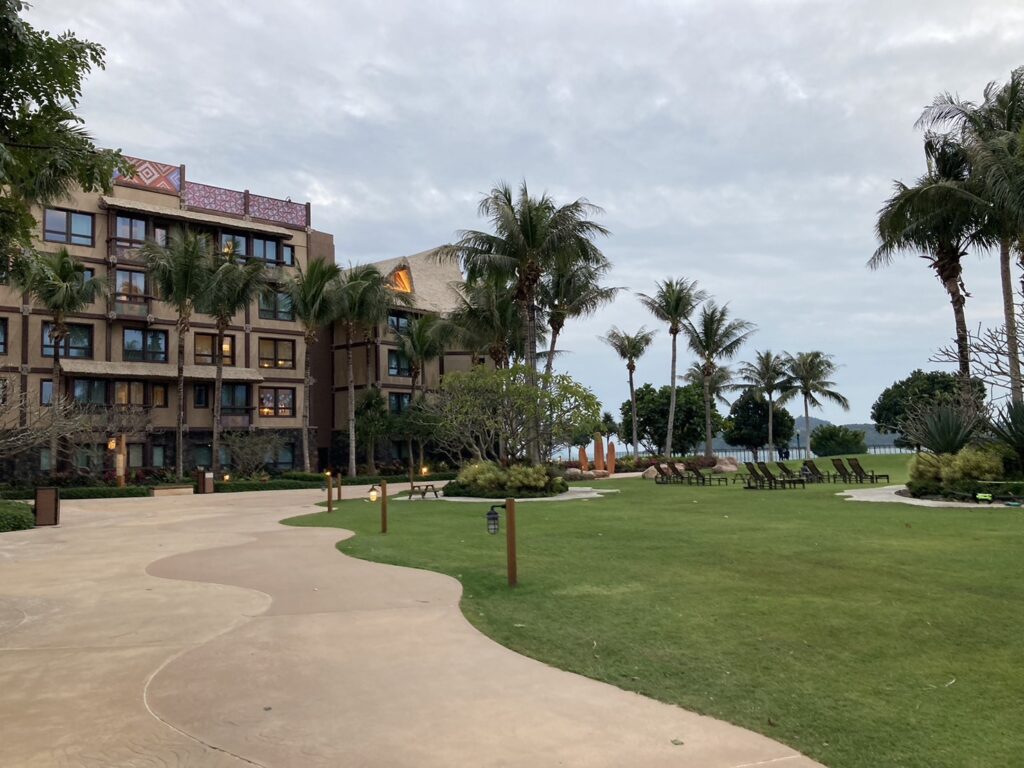 Conclusion
The facilities are all open and I can't wait to stay here again.
Next time, I would like to report on the activities I participated in.
Thank you for reading today!
Book your stay at Disney Explorers Lodge👉
For articles on rooms and breakfast, please click here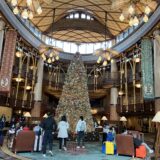 【Hong Kong Disneyland Hotel】Staying at "Disney Explorers Lodge" – Entrance and Room Tour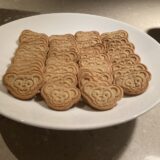 【香港ディズニーホテル】「Disney Explores Lodge」に泊まってみた〜朝食編〜