I was taken to a famous tomato ramen restaurant by my friends.
Today, I will introduce you to "Shing Heung Yuen" a charming local spot.
About Shing Heung Yuen
Shing Heung Yuen is a famous tomato ramen restaurant that attracts locals and tourists alike.
They offer a wide selection of menu items specialized in tomato ramen, allowing you to choose various toppings and noodles (instant noodles or macaroni).
The atmosphere has a distinct B-class gourmet feel, making it a perfect choice for those who want to experience local cuisine.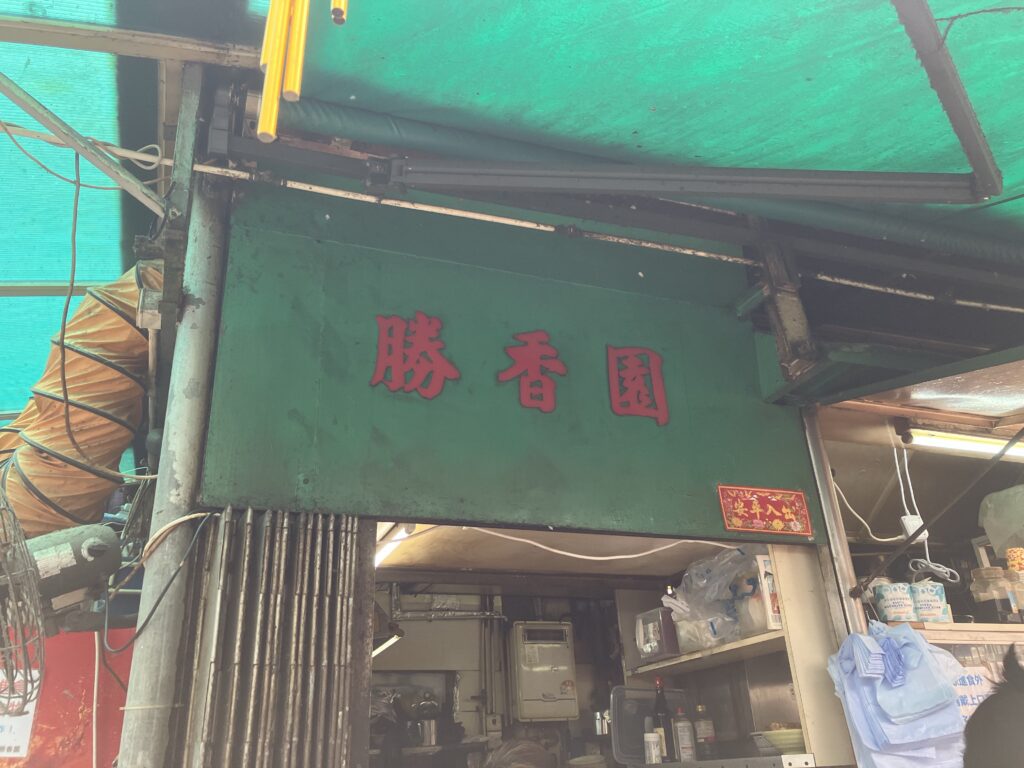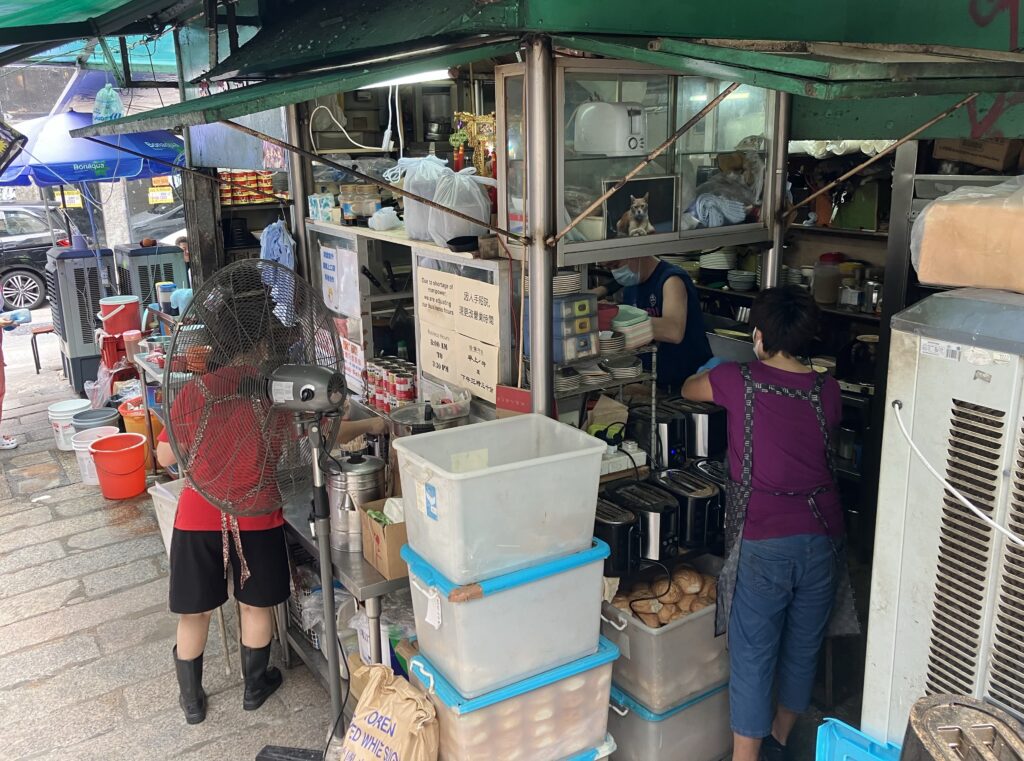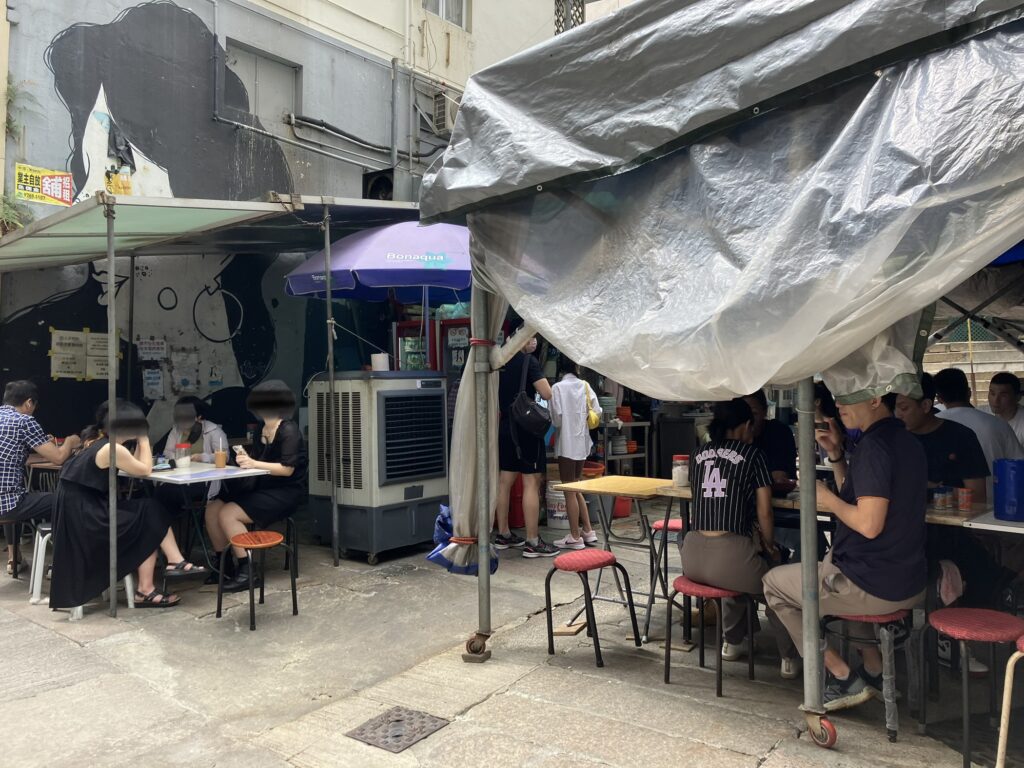 Menu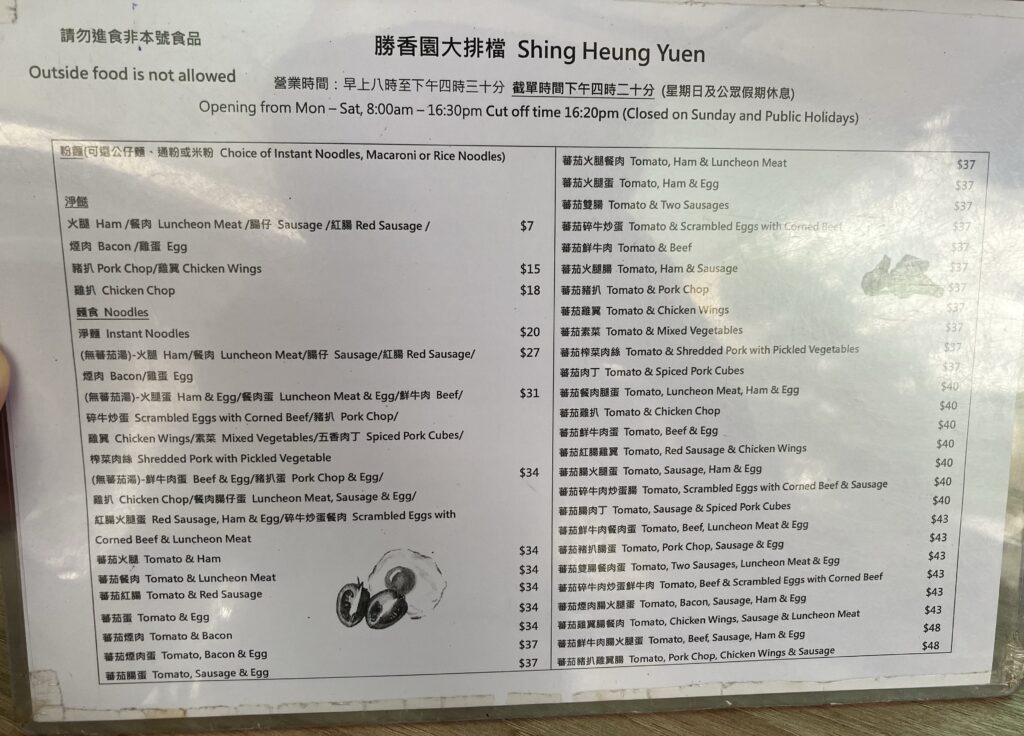 The price varies depending on the toppings for the tomato ramen.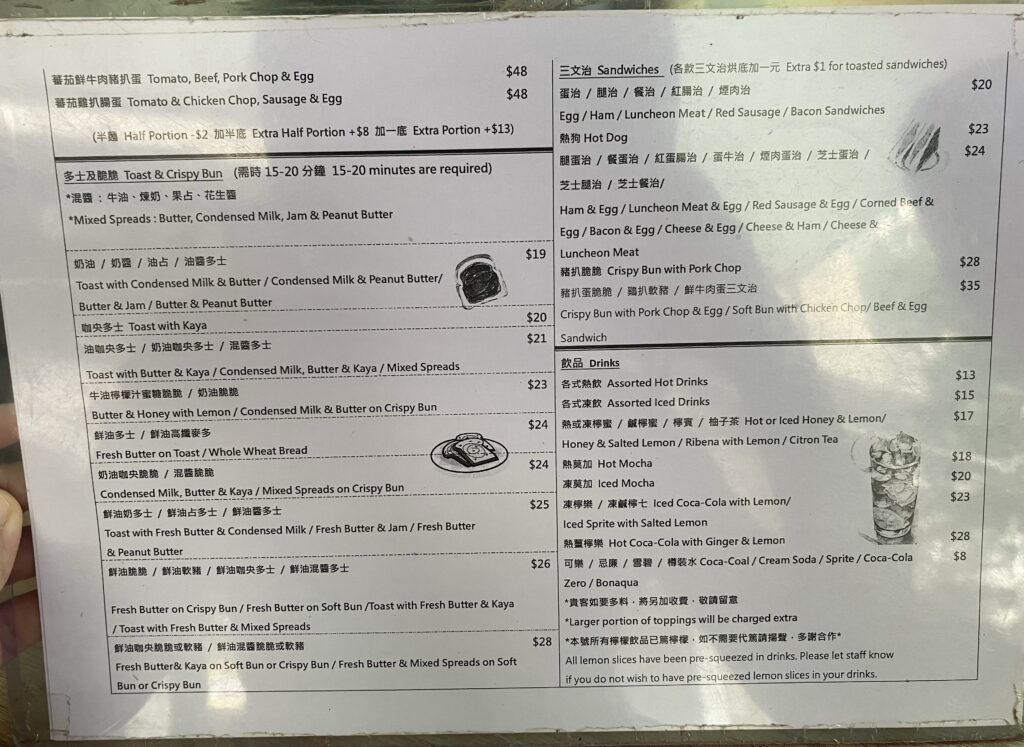 They also serve sweet toast and sandwiches.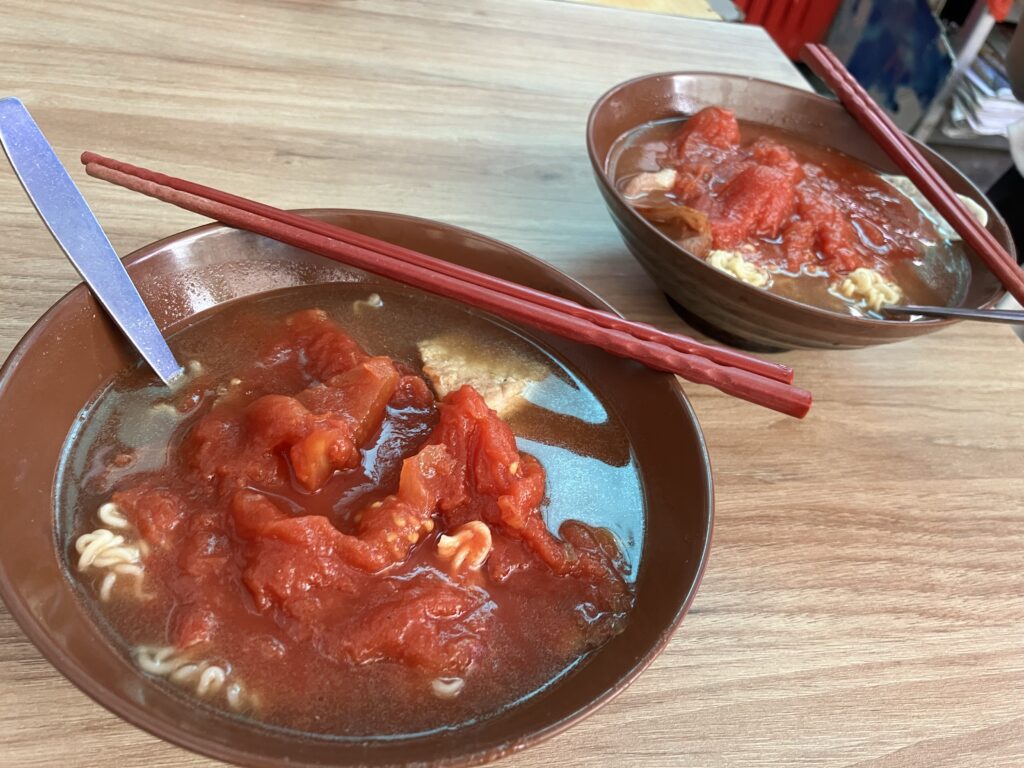 We ordered Tomato, Ham & Egg (HK$37) and Tomato & Pork Chop (HK$37).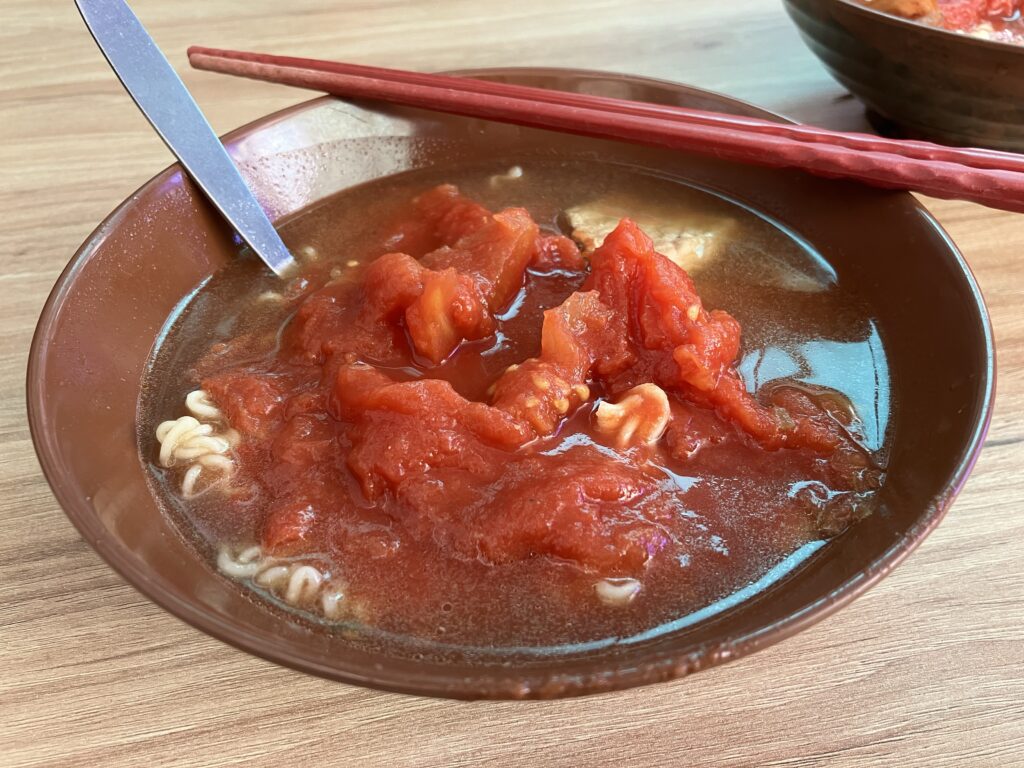 I had the Pork Chop. The amount of tomato is so generous that you can't see the toppings. The acidity of the tomato and the meat complement each other perfectly, and it provides a satisfying meal.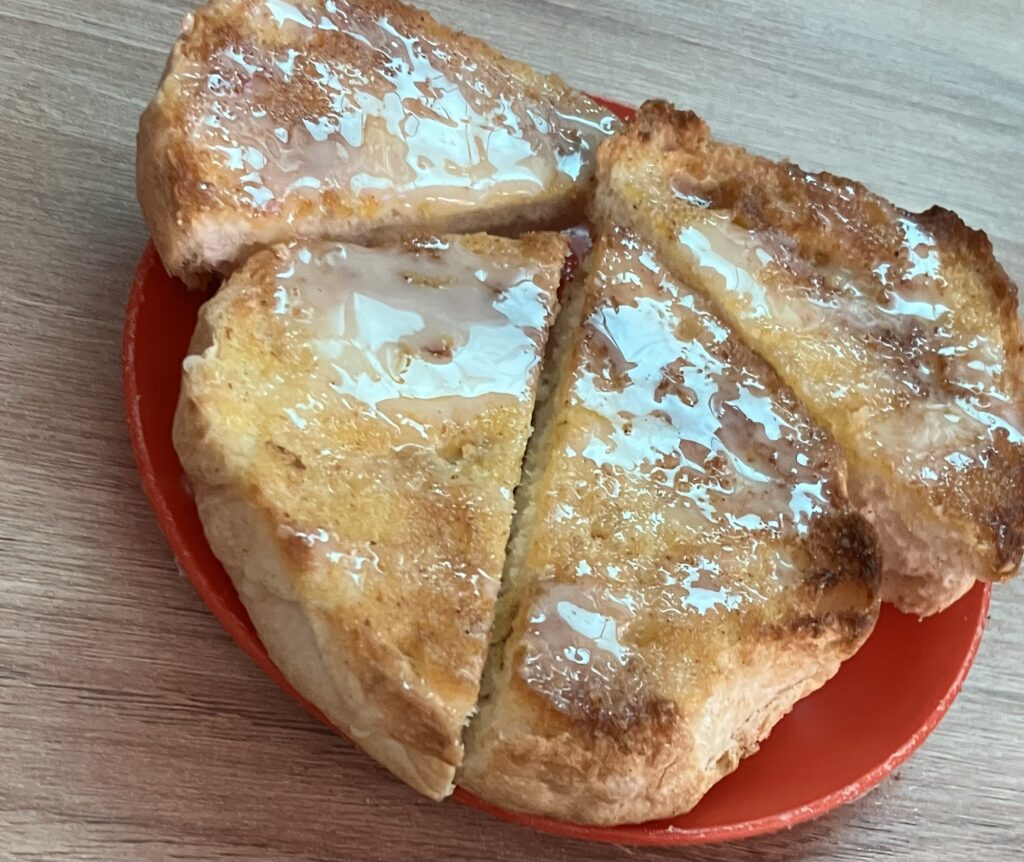 We shared the Condensed Milk & Butter on Crispy Bun (HK$23) between two people.
Location and Access
📍 2 Mee Lun Street, Central, Hong Kong
🕒 8:00 AM – 3:30 PM (Closed on Sundays and public holidays)
⚠ Cash only, no HKD 1000 banknotes, no cent coins accepted
Although the address is Central, it is more convenient to use Sheung Wan Station for access. It is about a 5-minute walk from the station.
Summary and Impressions
I visited the restaurant around 10:30 AM on a weekday, and it was quite popular with only a few seats available. The customers kept coming without a break. Since it's a lunchtime spot for office workers as well, it's better to visit at a different time (the restaurant closes at 3:30 PM).
As is common in Hong Kong, this restaurant also practices shared seating. There is no place to store your belongings, so please be mindful of that. The payment process is unique as well, as there is no bill. The friendly staff kindly wrote down the total amount on a piece of paper, making it easy for me to make the payment. Thank you!
"Shing Heung Yuen" is a popular restaurant in Sheung Wan, Hong Kong, where you can enjoy delicious tomato ramen. Experience the unique flavors of tomato ramen and indulge in the culinary delights of Hong Kong.