Let me introduce you to TWO GIRLS, a perfect cosmetic brand for souvenirs in Hong Kong. Established in 1898, it is the first cosmetics store in Hong Kong and has been loved by many customers for its long history and high-quality products. Their products, which incorporate natural cosmetics, traditional Chinese medicine, and herbs, have been gaining renewed attention recently. In this article, we will introduce the popular products and store information of TWO GIRLS, offering fascinating content. It is highly recommended for souvenir hunting or as a treat for yourself!
About the Cosmetics Brand 'TWO GIRLS'
Founded in 1898 as the first cosmetics store in Hong Kong, TWO GIRLS has been meeting customer demands with its excellent package design and quality. Natural cosmetics incorporating traditional Chinese medicine and herbal ingredients have gained popularity once again. Best-selling items include Florida Water (flower water), which has aromatherapy and insect-repellent effects, Vanishing Cream that moisturizes dry skin, Talcum Powder that leaves the skin smooth, and Hair Oil that provides a treatment effect with a pre-shampoo scalp massage. (Excerpt from "Chikyu no Arukikata")
Visited the Store in Causeway Bay
It is said that these products are sold at a shop that deals with souvenirs, but this time I visited a specialty store.
The store is located inside the "Causeway Place" building, across from Exit E of Causeway Bay Station.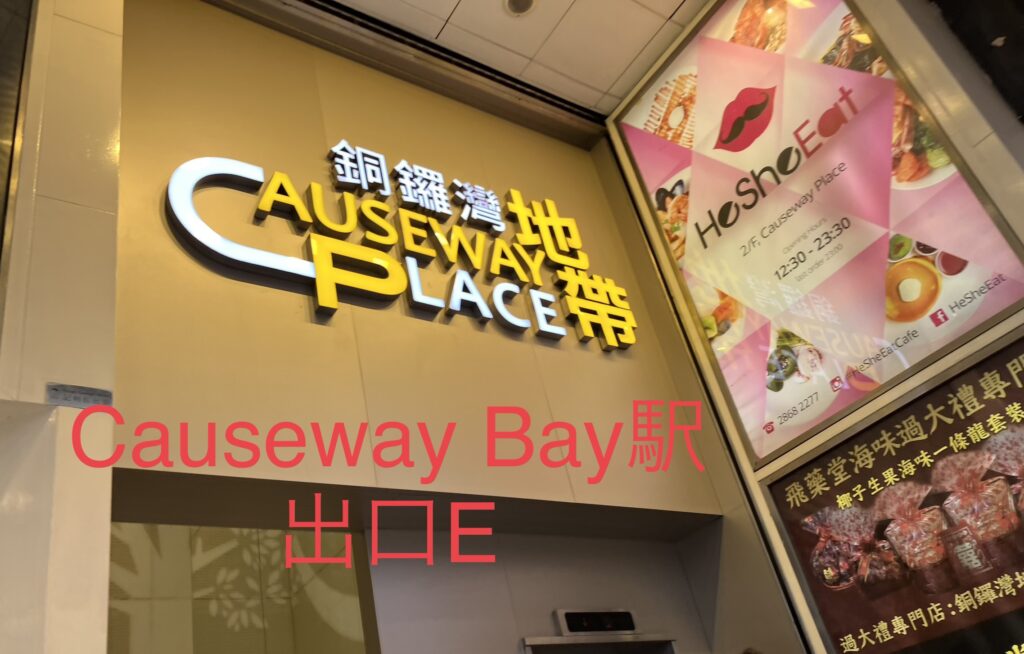 Address: Shop 283, 2-10 Great George St, Causeway Bay (Inside Causeway Place)
Business Hour: Mon-Fri: 12:00-20:00 / Sat-Sun: 12:00-21:00 / Closed for Break: 15:00-16:00
The shop sign was also displayed at the entrance of the building. The shop is located in the area 283.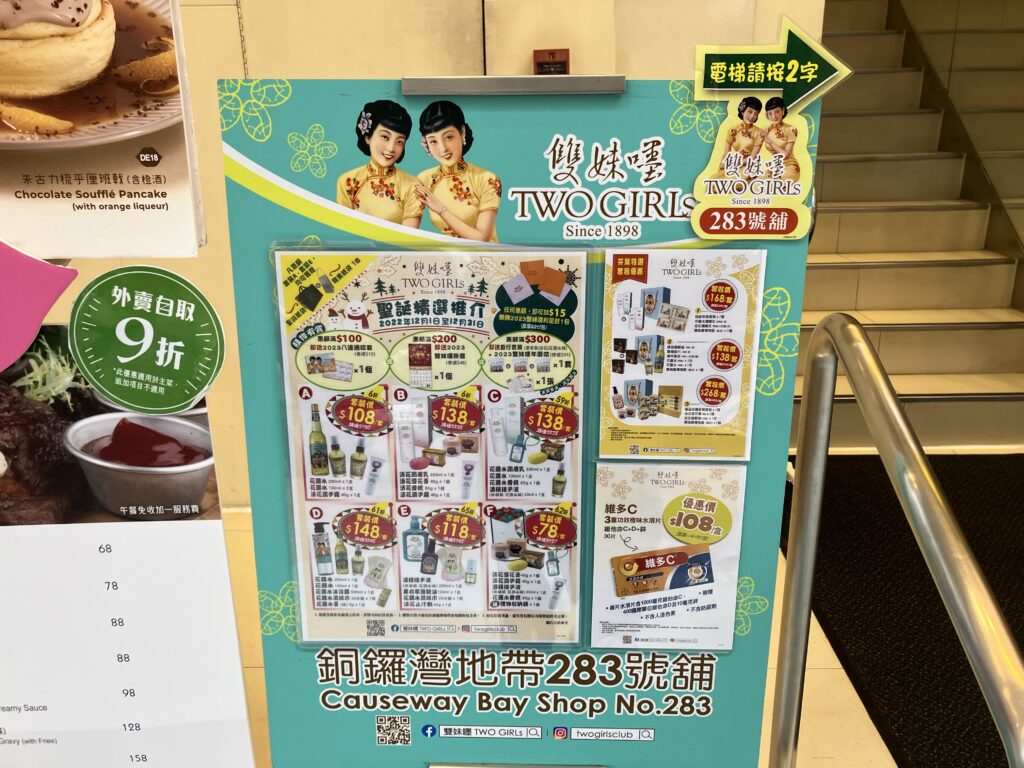 The store is small, but the products are neatly displayed.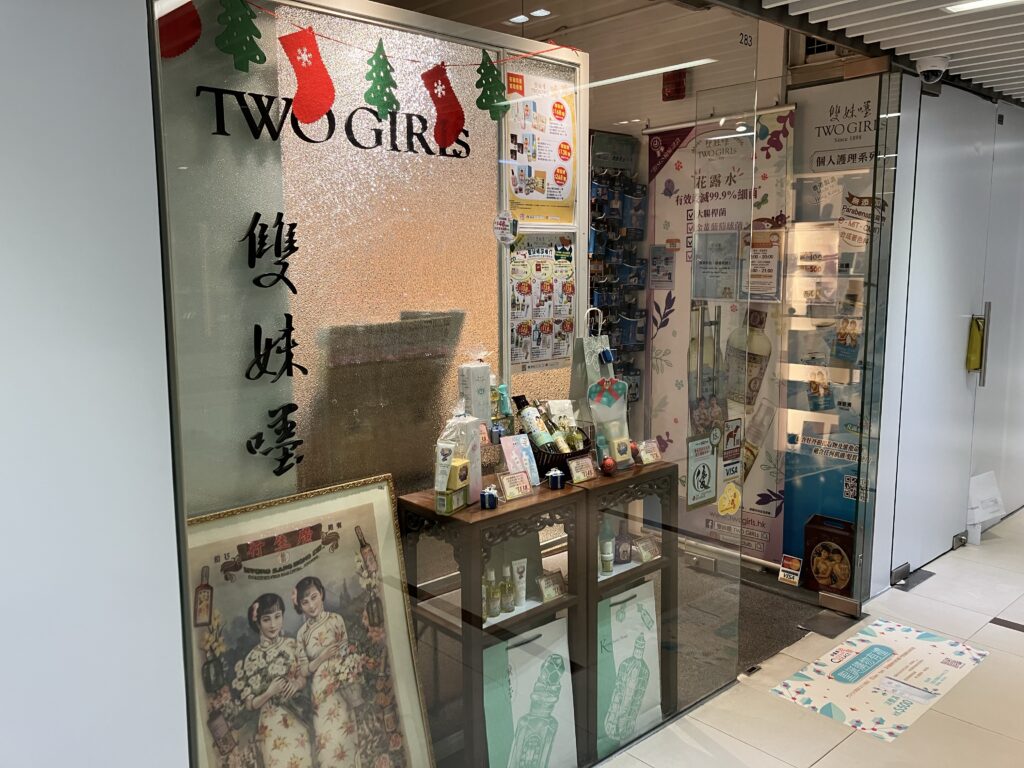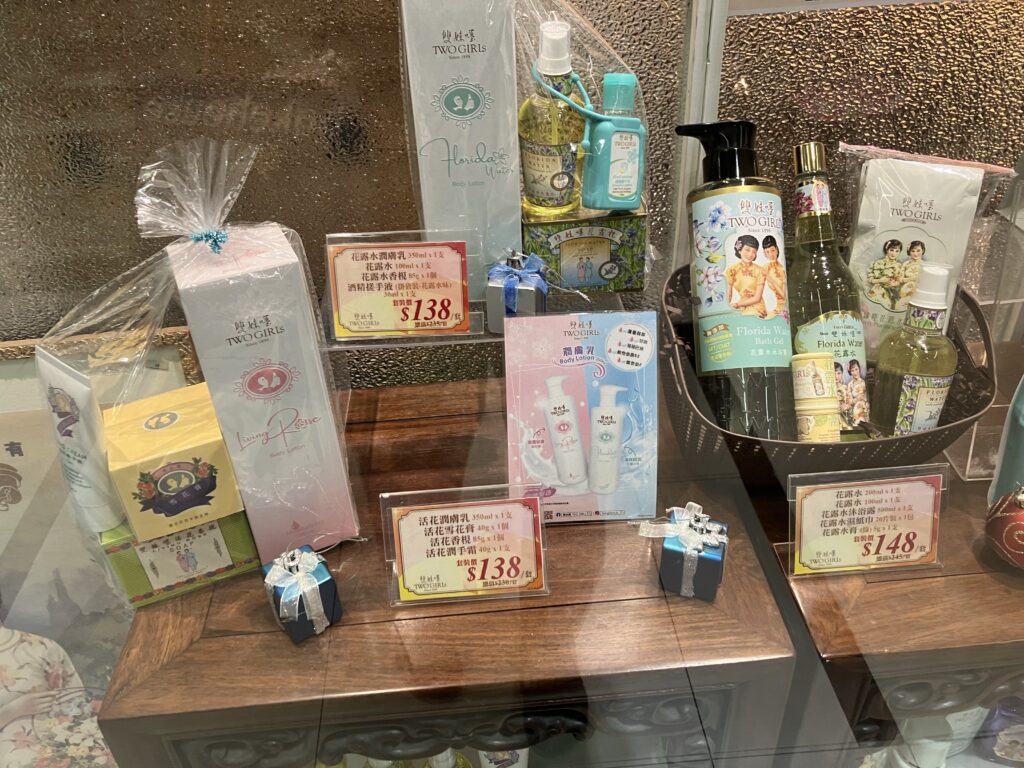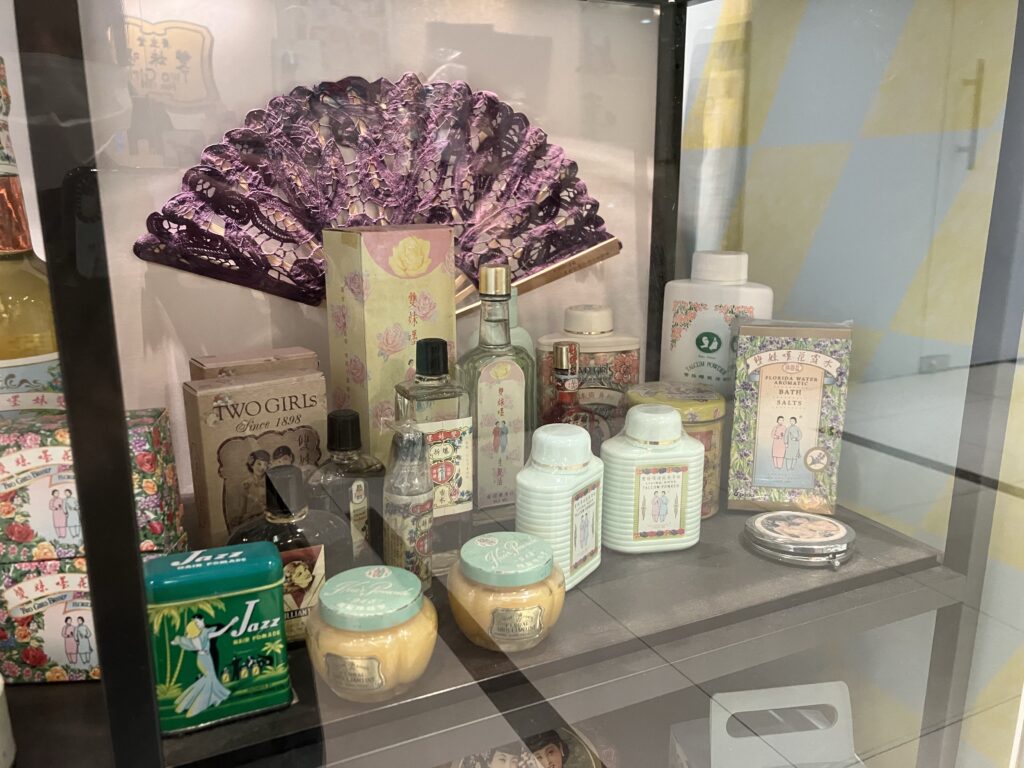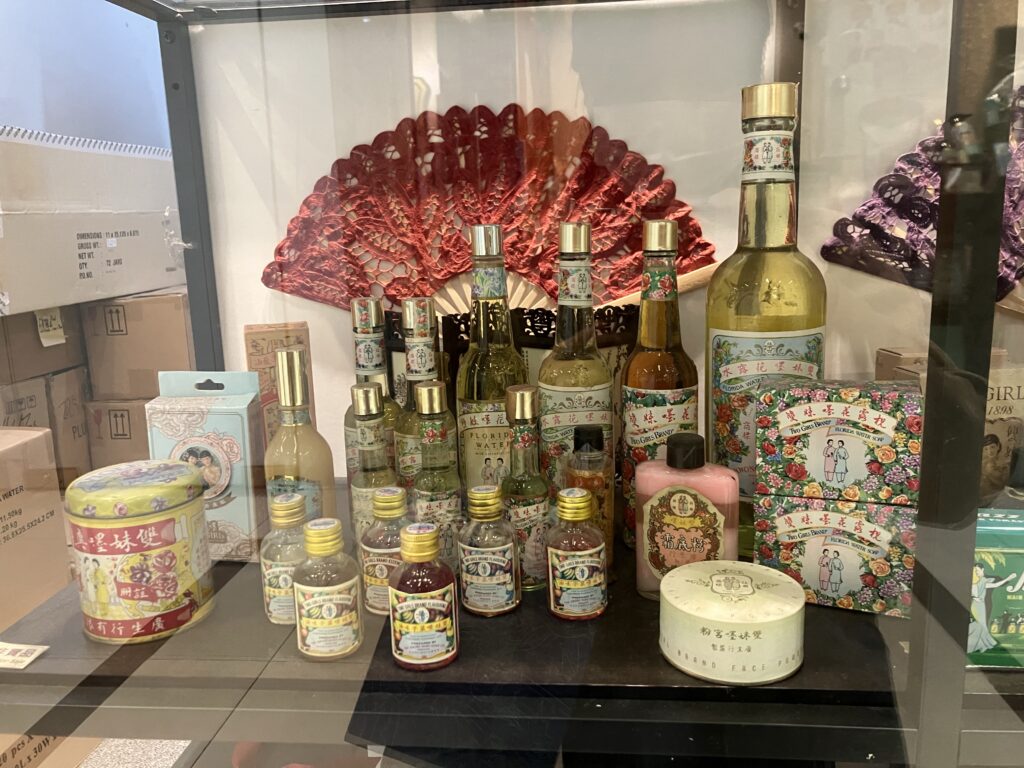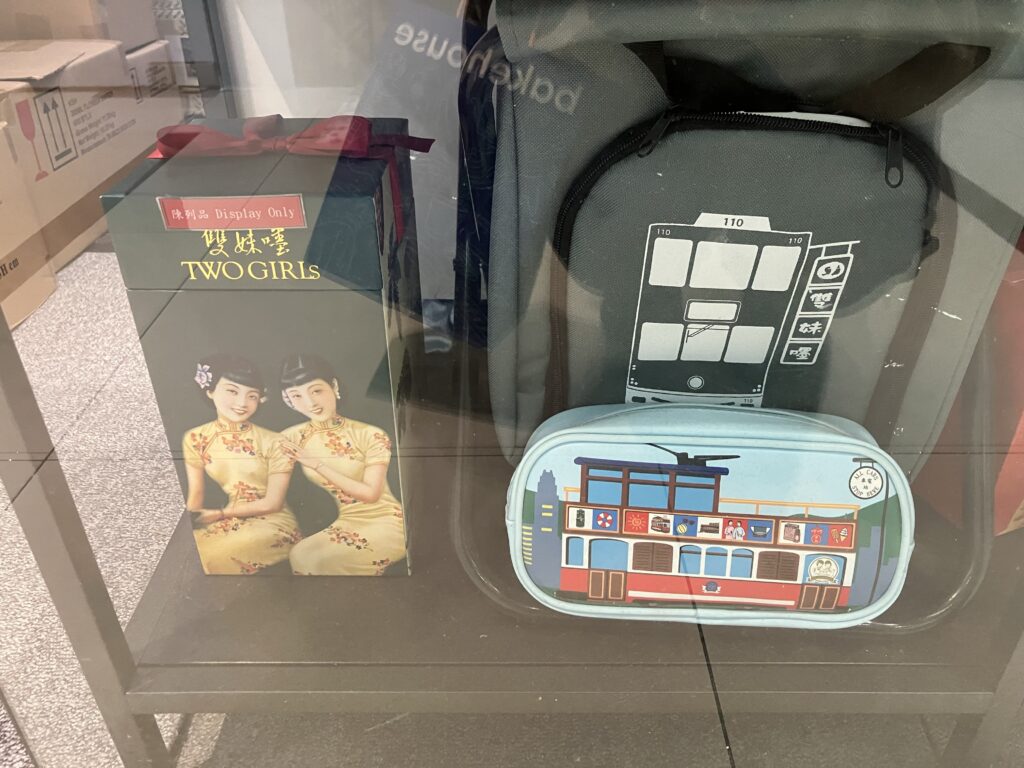 Best-selling Products
◎Hair Oil Lavender/Rose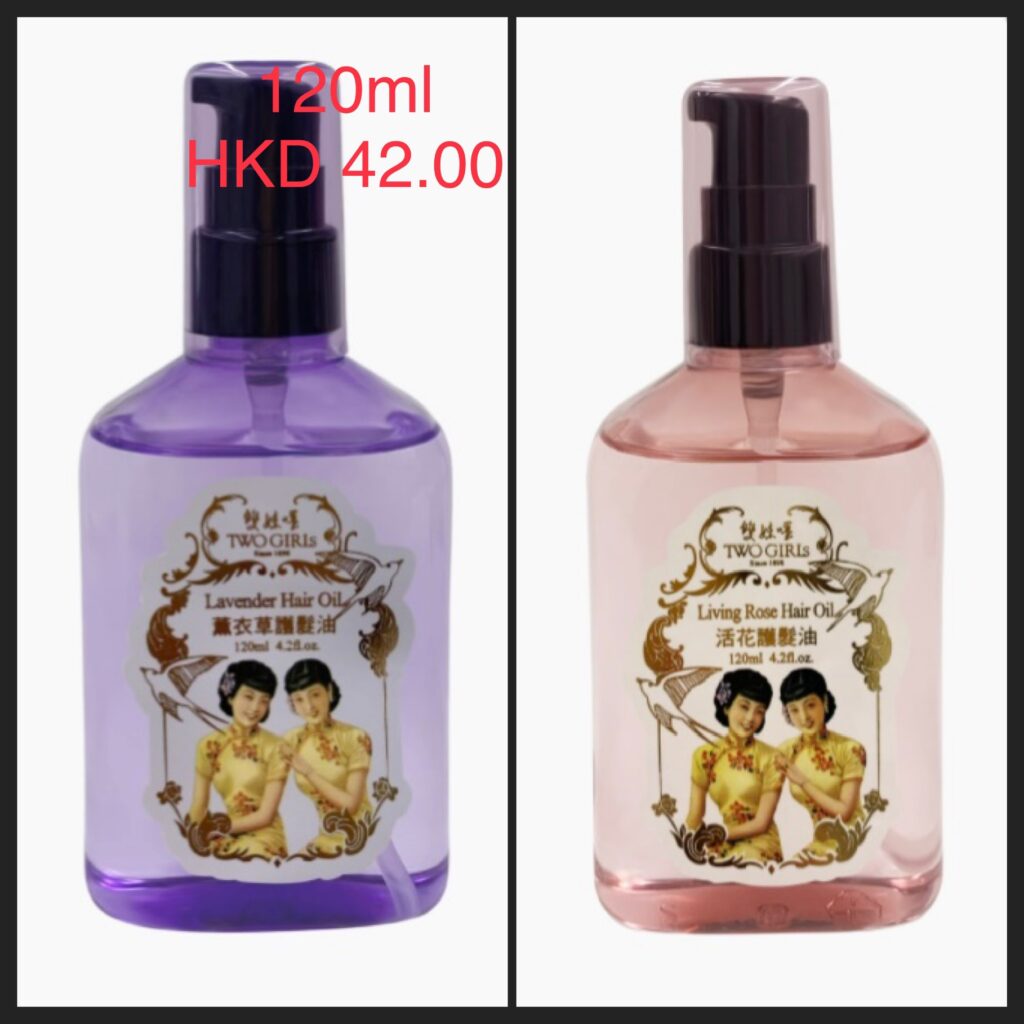 ◎Florida Water
It is said to have insect-repellent effects. It is a popular product with a wide range of sizes available.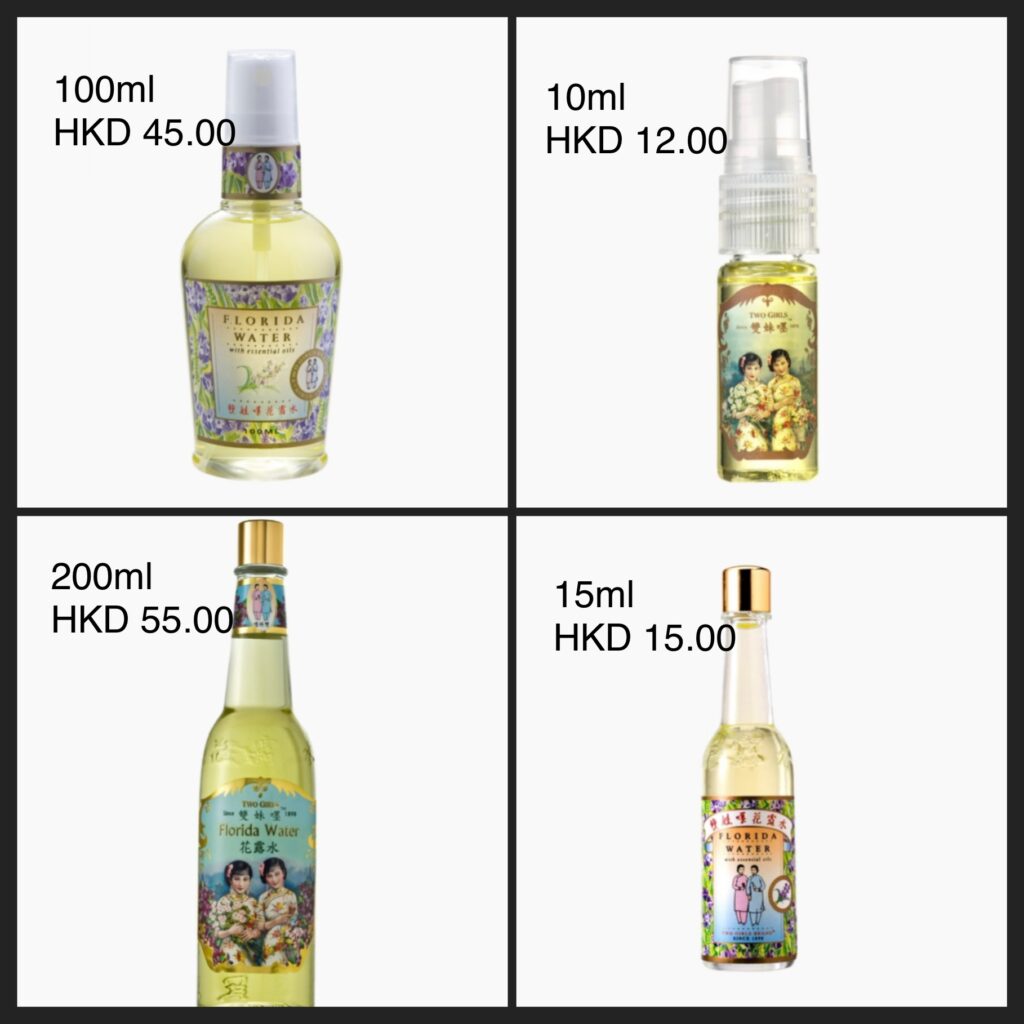 I Purchased Hand Cream This Time!
It is affordable and easy to pick up!
The hand cream has a light texture. It's not sticky, which is great!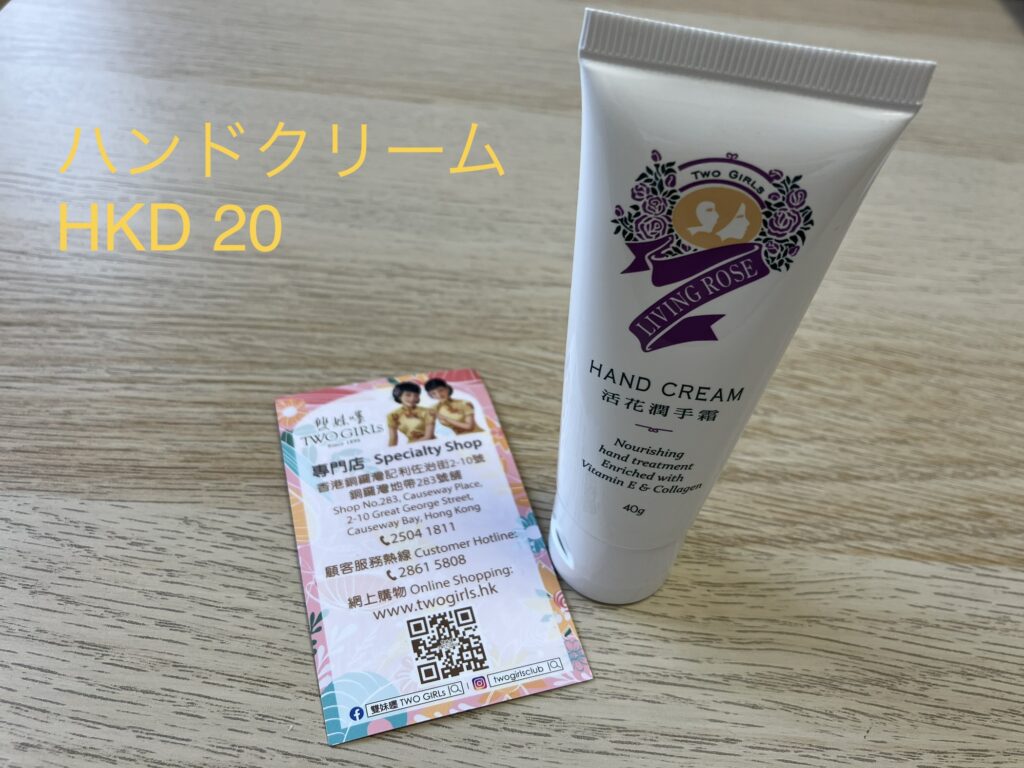 Summary
At an affordable price and being a Hong Kong brand, "TWO GIRLS" is delightful! The retro packaging is perfect for souvenirs.
It seems that the products can also be purchased from vending machines, so I would like to report on that next time.
【銅鑼湾】Two Girlsの自動販売機
Thank you for reading today.