I found an automatic vending machine of the Hong Kong cosmetics brand "Two Girls." What exactly is a cosmetics vending machine!?
Here's the blog when I visited the store 👇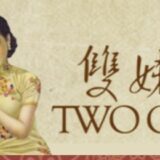 【Causeway Bay】Cosmetic brand "TWO GIRLS"
Located in Windsor House, Causeway Bay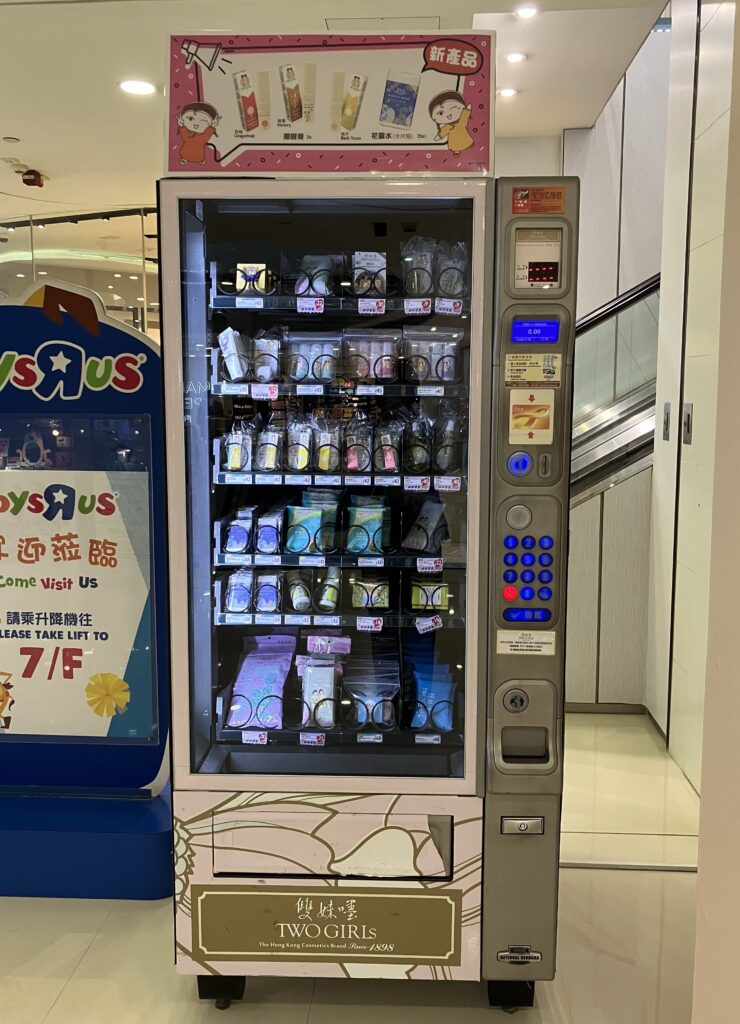 Inside, there are various cosmetics such as cologne and hand cream lined up.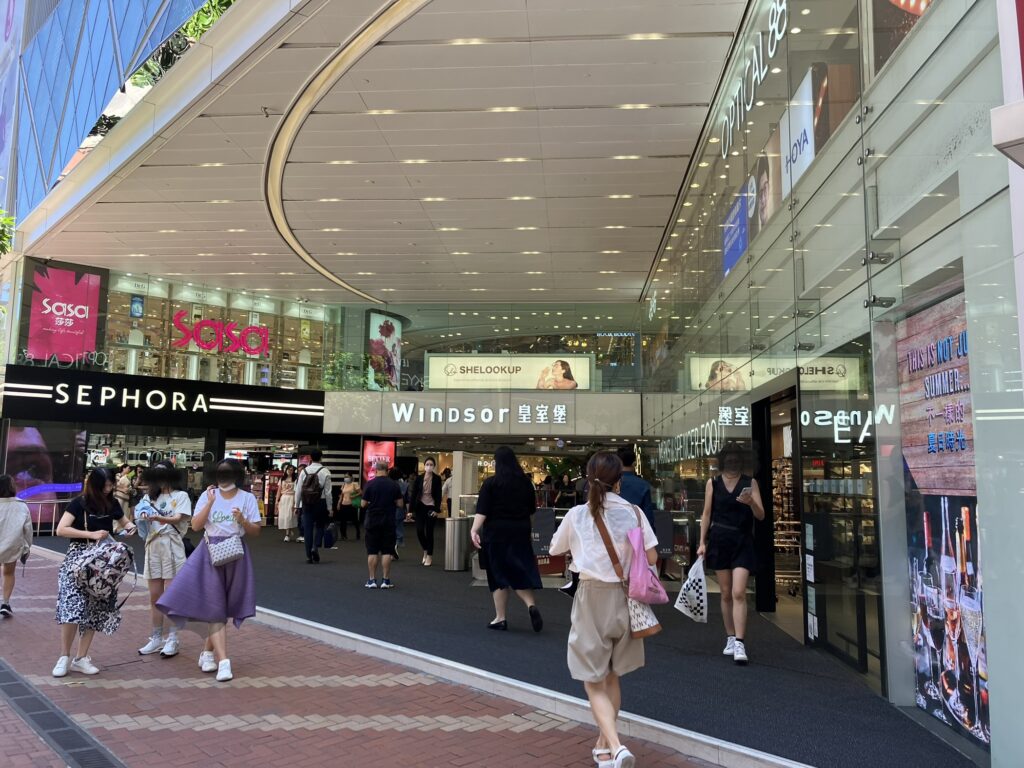 I found it on the G/F of the shopping mall called "Windsor" in Causeway Bay. It's available for purchase anytime during the shopping mall's operating hours (11:00 AM – 11:00 PM).
There's also a store in Causeway Bay, and it's only about a 5-minute walk away. However, the store closes during break time, so the vending machine is very convenient for purchasing without worrying about the time!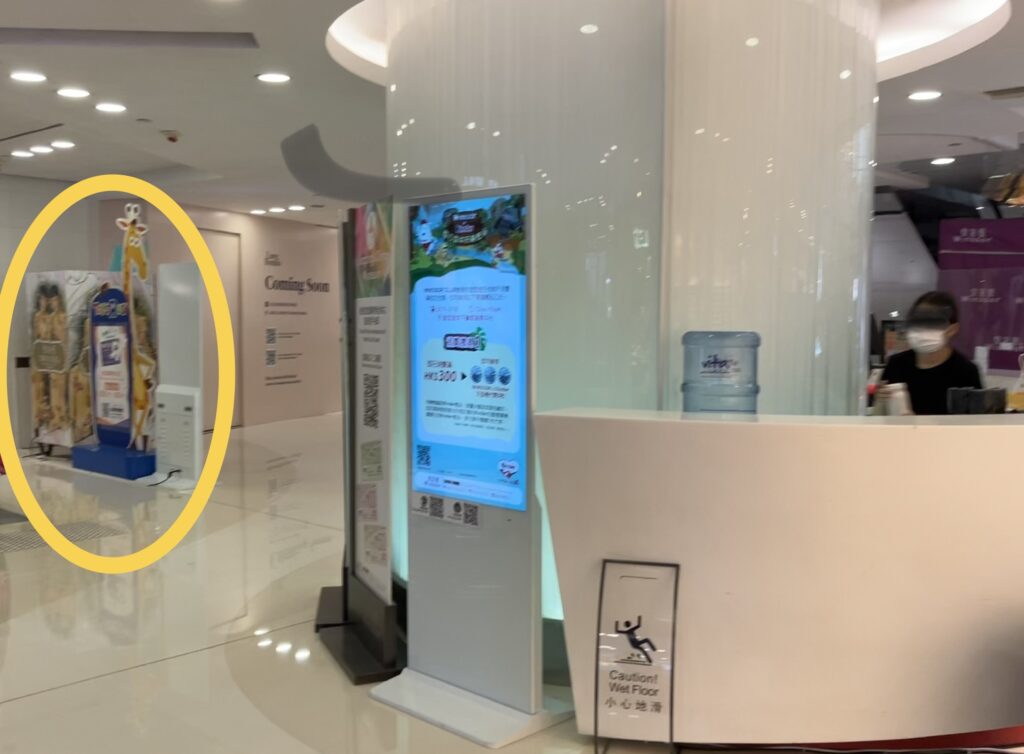 The vending machine is located next to the customer center, and I could easily find it with the illustration of the brand's symbol, two girls. By the way, the hand sanitizer placed at the customer center was also a product of Two Girls.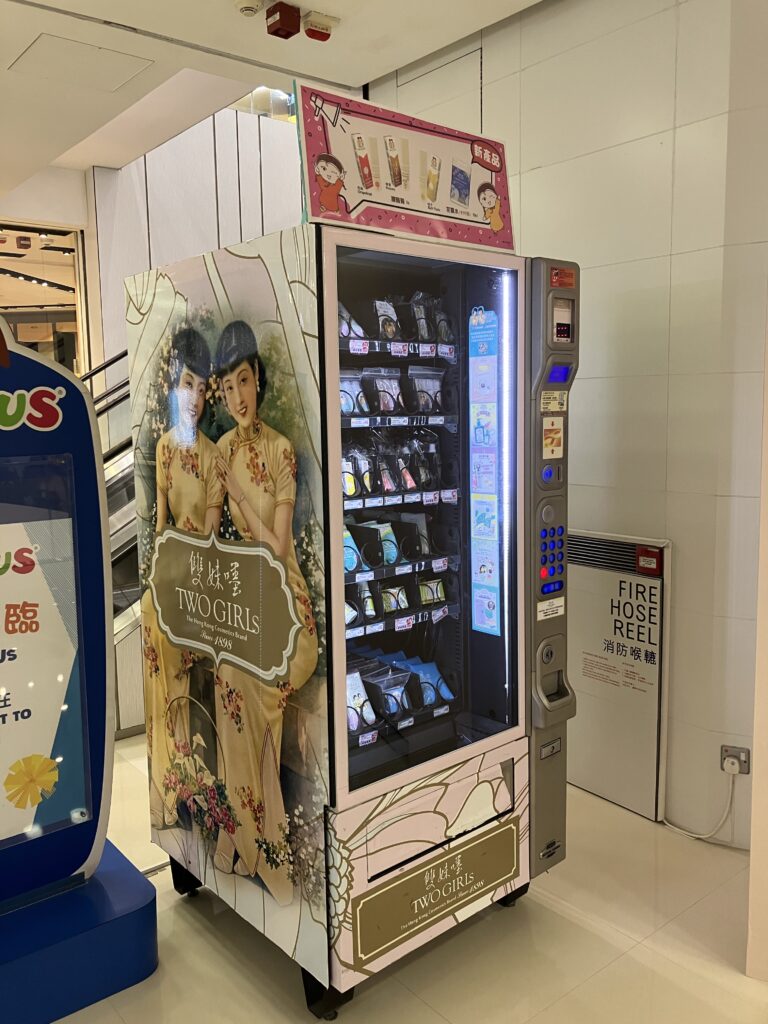 The vending machine is packed with products, and there are also newly released items from the end of June.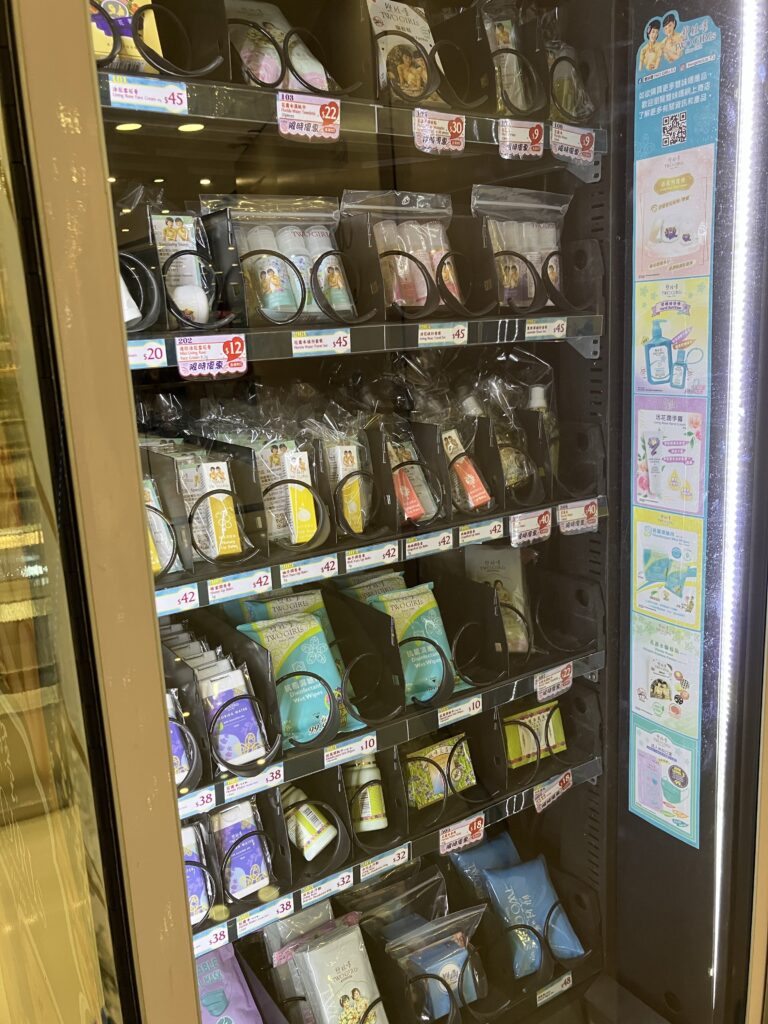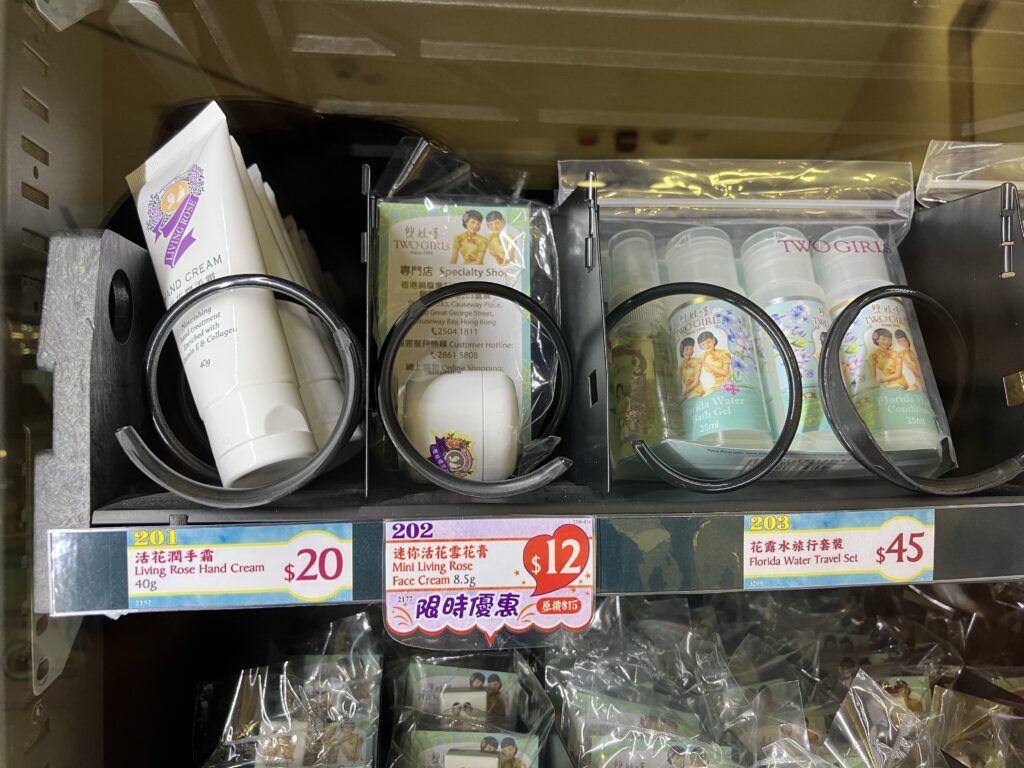 Just like in the store, the vending machine also had limited-time sale prices. The face cream in the middle was discounted from HK$15 to HK$12!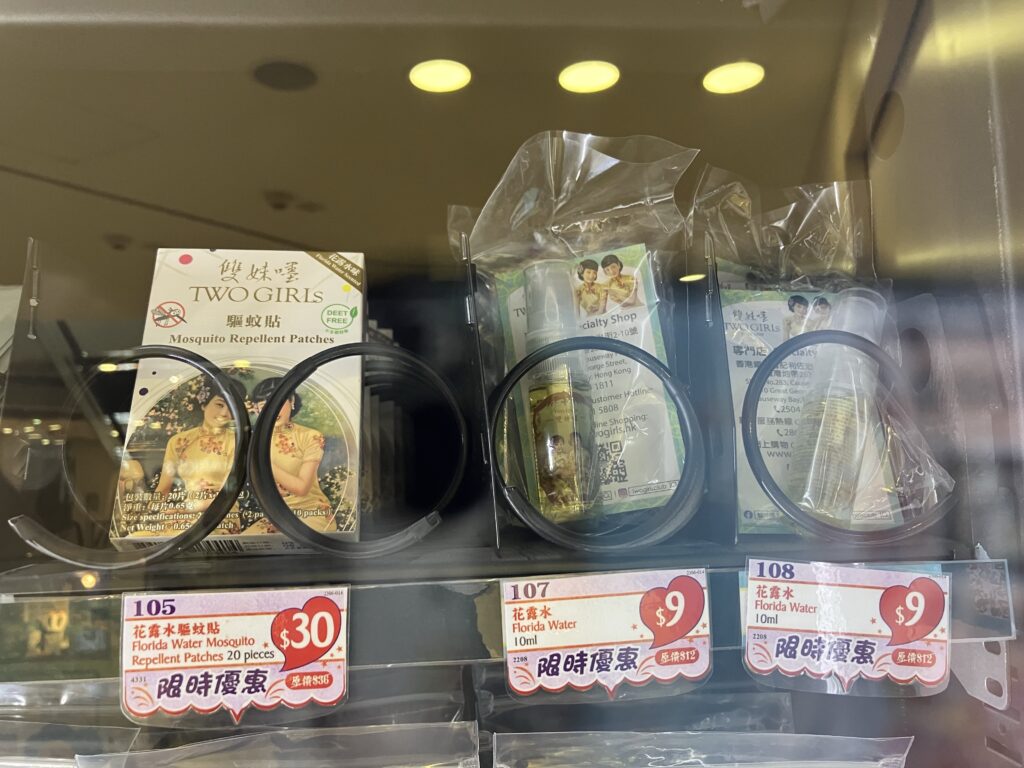 The bottle on the right is the popular Florida Water (usually HK$12). When you buy it at the store, you only get the bottle, but when you buy it from the vending machine, it comes in a bag. It's convenient to have it individually wrapped when giving it as a souvenir!
Florida Water is a product I personally use. It has insect-repellent effects and can also be used as a cologne, making it a handy item to have.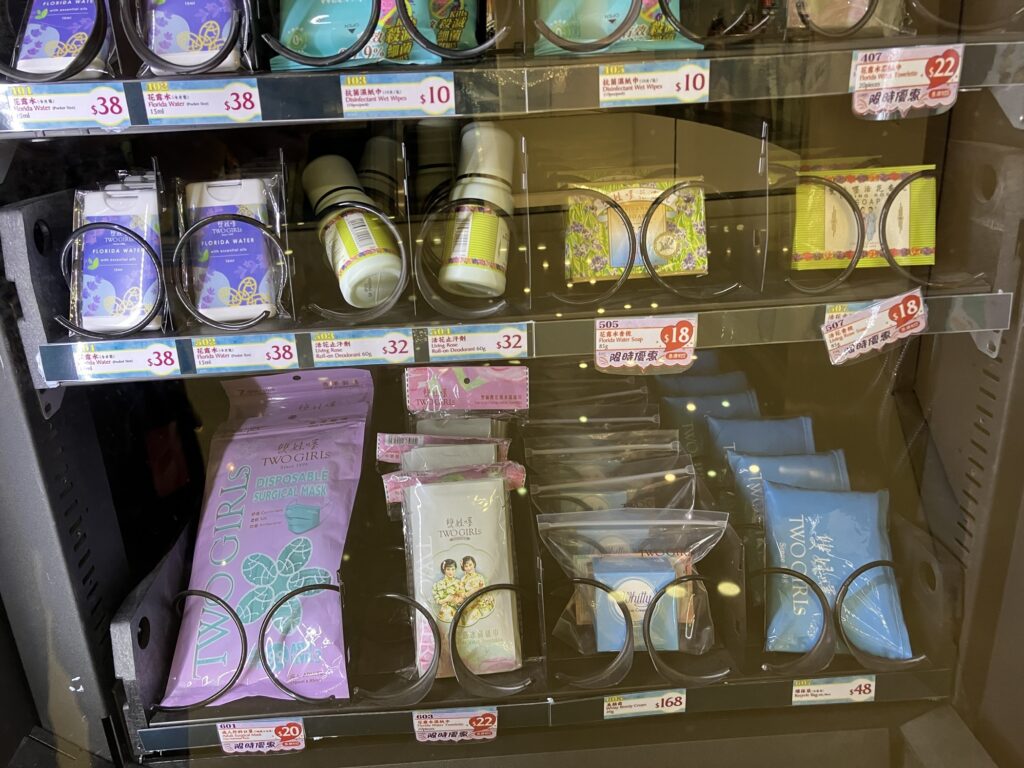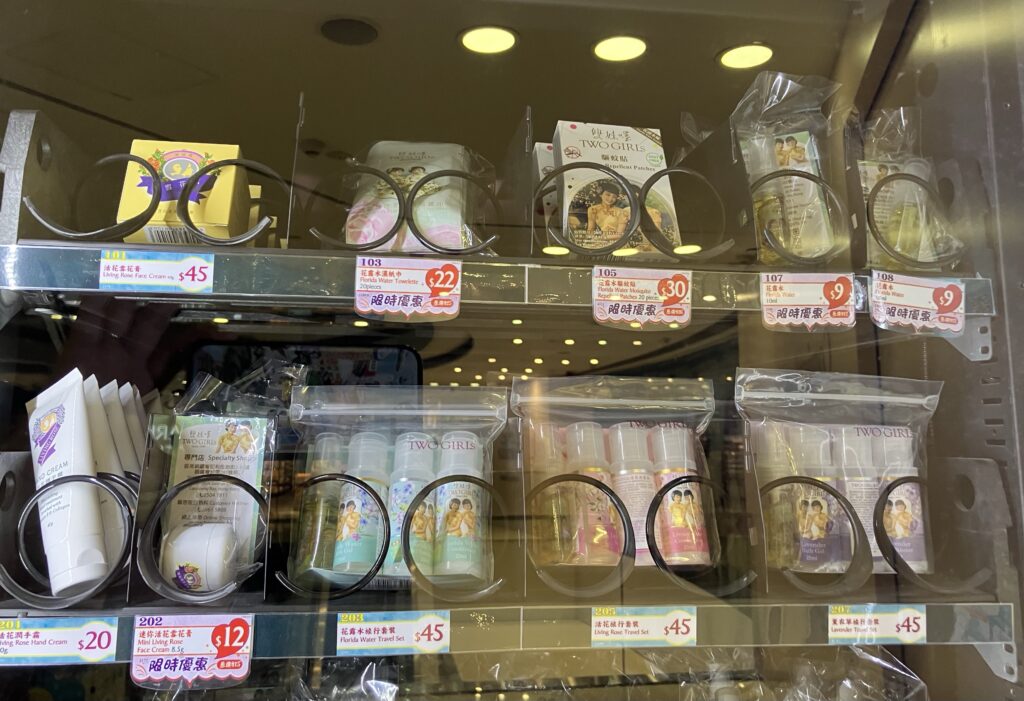 They also have travel sets (HK$45) which seem to be good for personal use as well.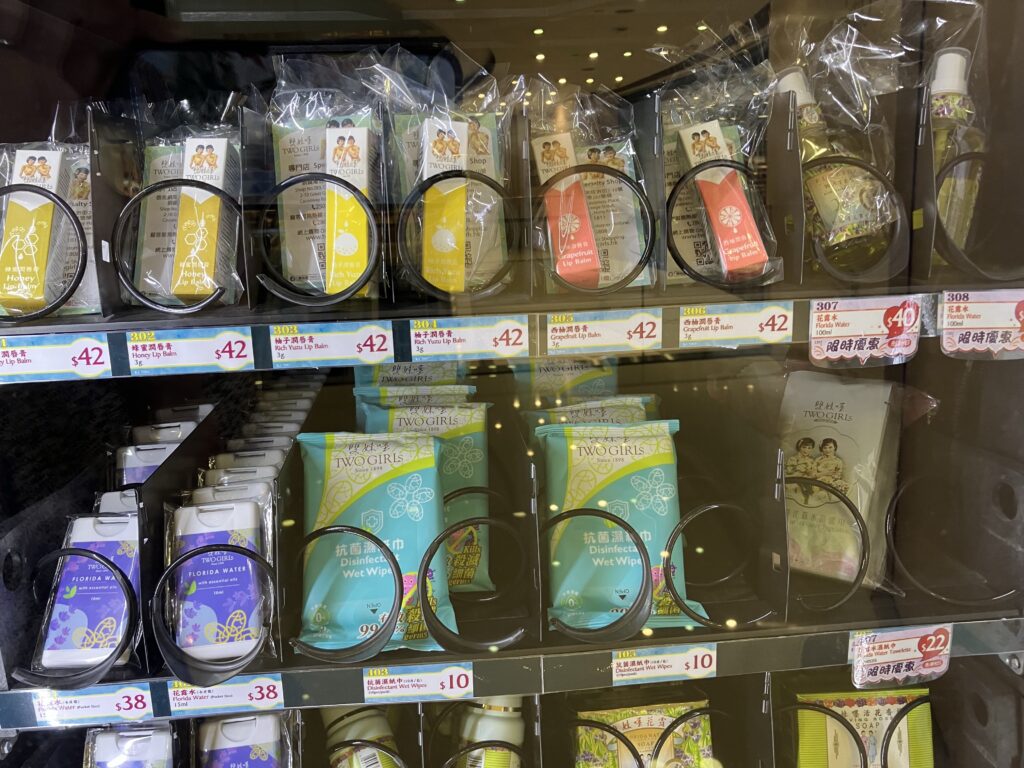 They also have lip balm (HK$42) and a new type of Florida Water (HK$38). They have almost everything except for large-sized products.
The purchasing method at the vending machine
The buying process is simple
① Enter the product number and press the OK button.
② Pay with your Octopus card.
③ Collect your purchased items.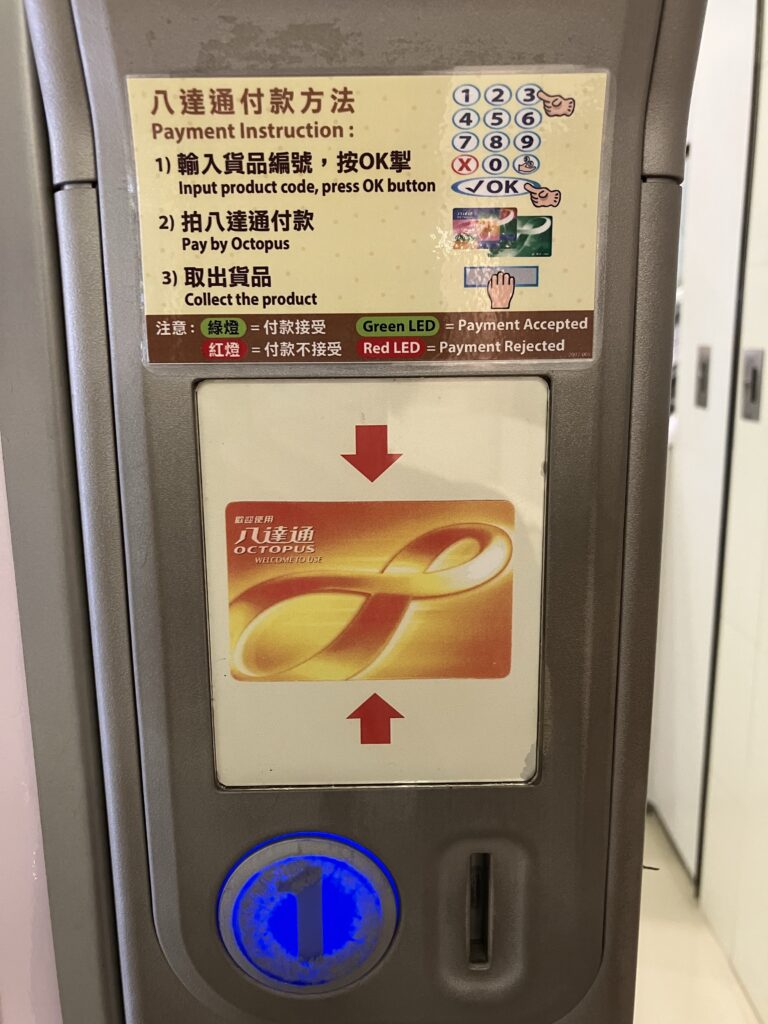 Please note that only Octopus cards are accepted as payment.
Locations of the vending machines
There are three vending machine locations in Hong Kong, and the operating hours vary depending on each facility.
| Location | Operating Hours | Address |
| --- | --- | --- |
| Windsor House | 11:00 AM – 11:00 PM | G/F., Windsor House, 311 Gloucester Road, Causeway Bay, H.K. |
| Silvercord | 10:00 AM – 10:00 PM | 3/F., Silvercord, 30 Canton Road, Tsim Sha Tsui, KLN. |
| The ONE | 10:00 AM – 11:00 PM | L1, The ONE, 100 Nathan Road, Tsim Sha Tsui, KLN. |
There is also a store in Causeway Bay
There are also stores in Causeway Bay. Here's the blog for that.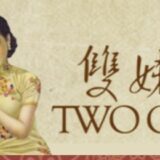 【Causeway Bay】Cosmetic brand "TWO GIRLS"
Summary and Impression
The stores are located in Causeway Bay on Hong Kong Island, making it very convenient to purchase in Kowloon. Since time is limited during sightseeing, it's very appealing to be able to buy anytime from vending machines. They have a wide selection of items, so if you find one, be sure to try it out. Many items are reasonably priced, making them perfect for souvenirs or gifts for yourself.