Hello!
This time, I went to a local café in Hong Kong.
I was very anxious about whether I could order properly, but I would like to report it.
Access
Get off at the A4 exit of Wan Chai Station and go to the right.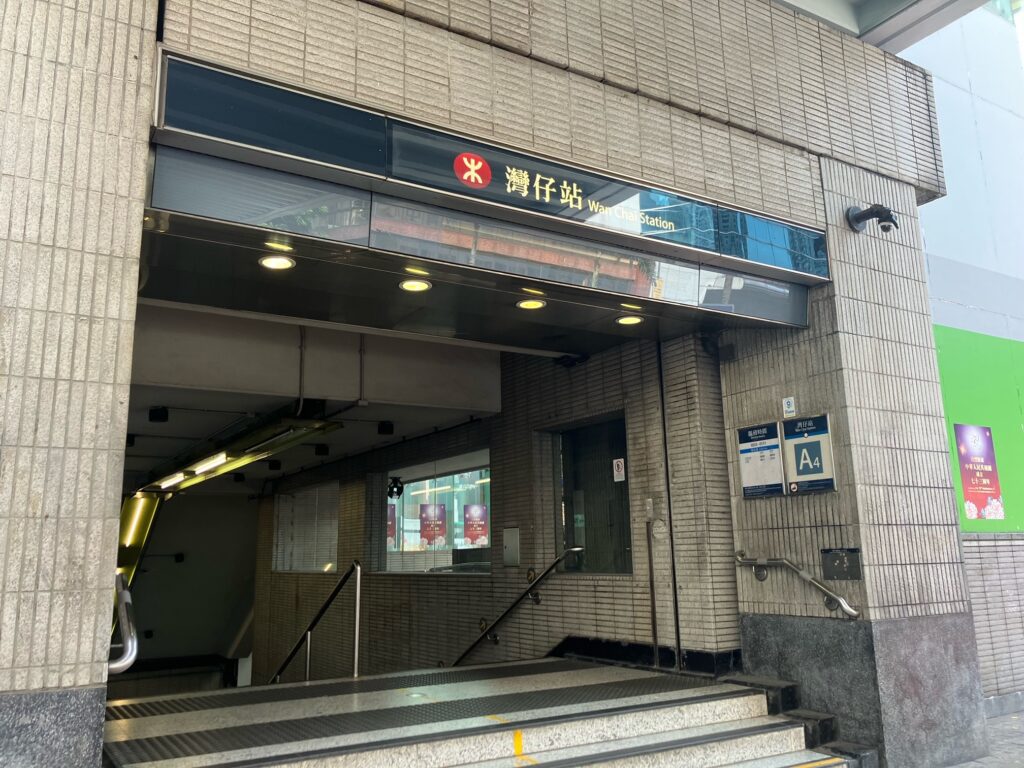 Go straight for about 2-3 minutes.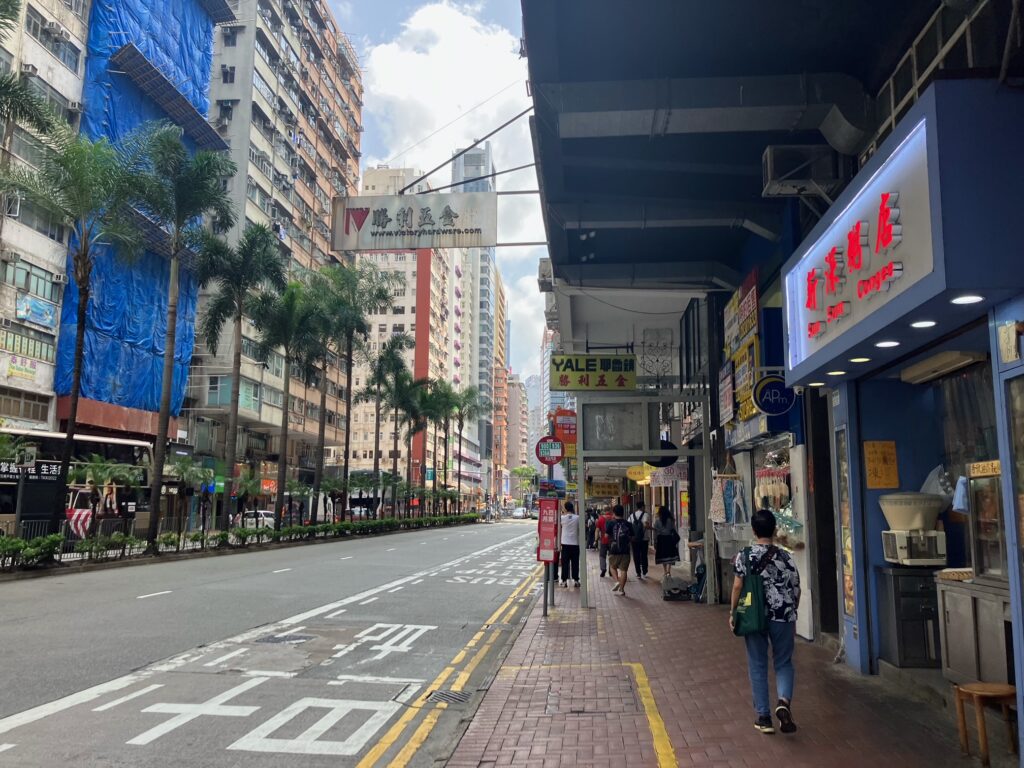 You'll find the shop right away!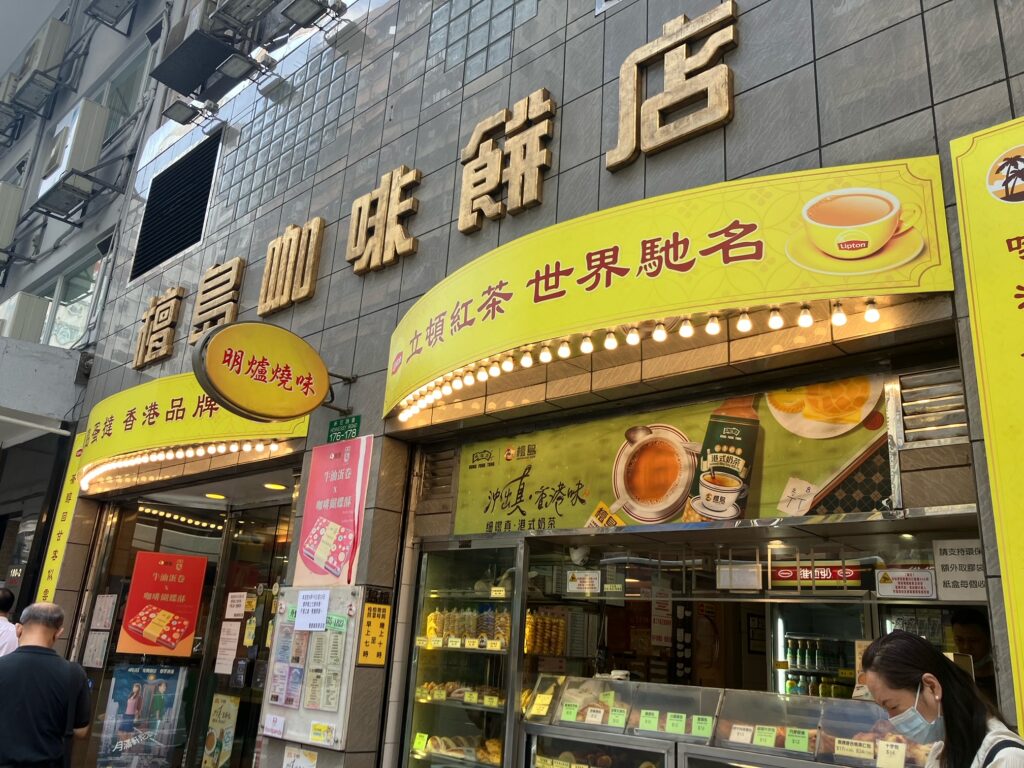 About Honolulu Coffee Shop

It is a traditional Hong Kong-style tea restaurant called a "cha chaan teng."
Address
G/F, 176-178 Hennessy Road, Wan Chai
灣仔軒尼詩道176-178號地下及閣樓
Phone number
(+852) 2575 1823
Business hours
06:30 – 21:00
URL
http://www.honolulu.com.hk/
Let's go inside and order
It was 11 a.m. before lunchtime, so there was only one person inside the shop. It seems to be crowded enough to share tables during lunchtime.
I was guided to sit at any table I like.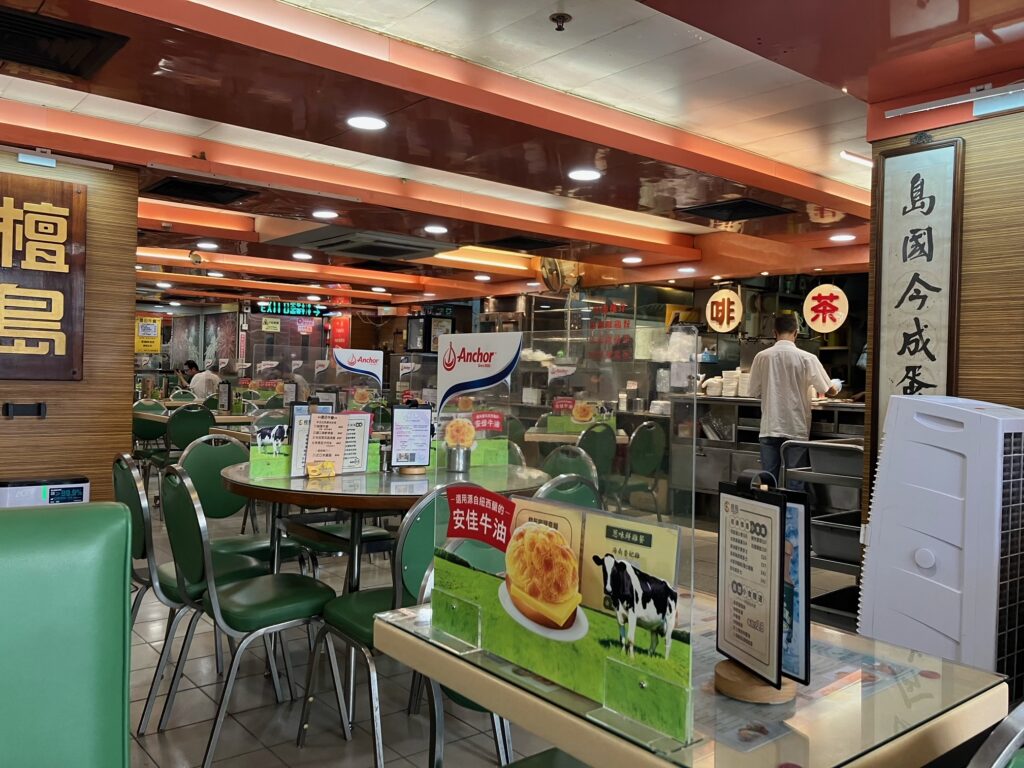 I ordered the recommended egg tart and milk tea.
Since we couldn't communicate verbally, I pointed to the pictures on the menu and the staff understood my order!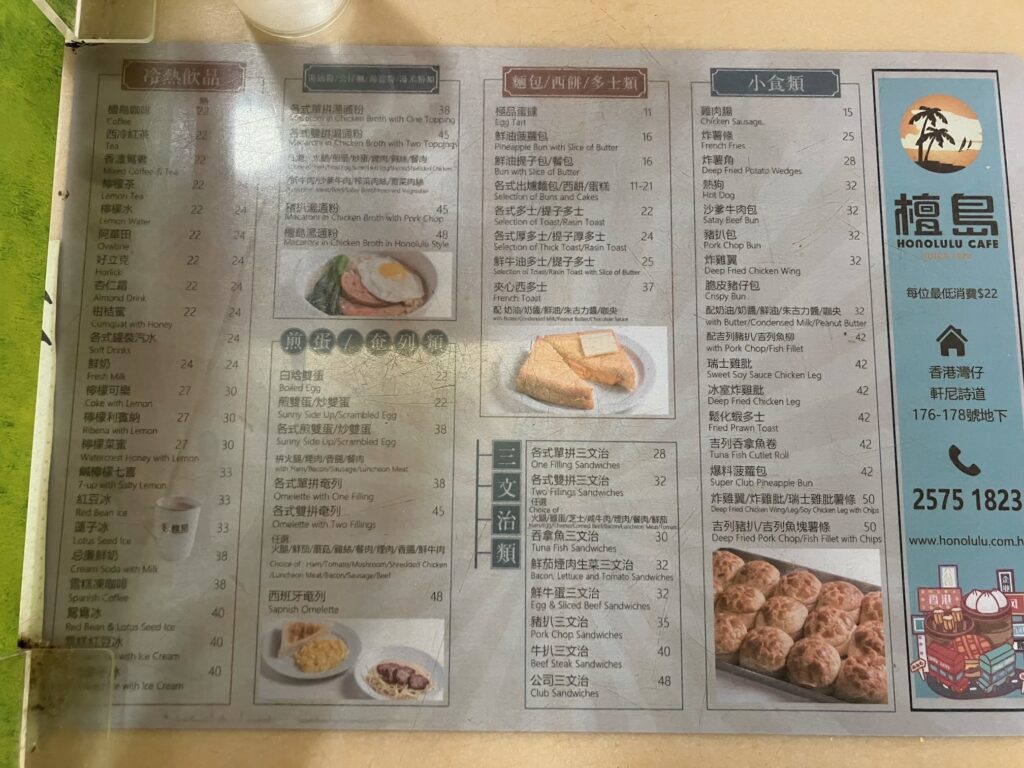 They brought my order in about a minute after placing it.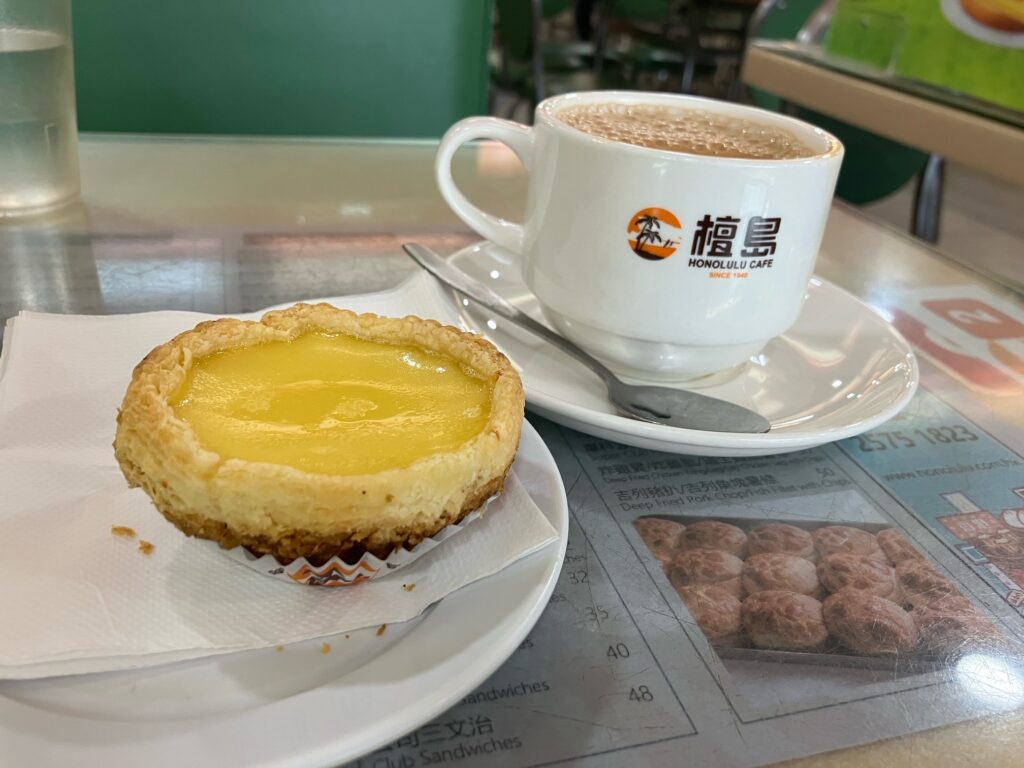 What's this silver box?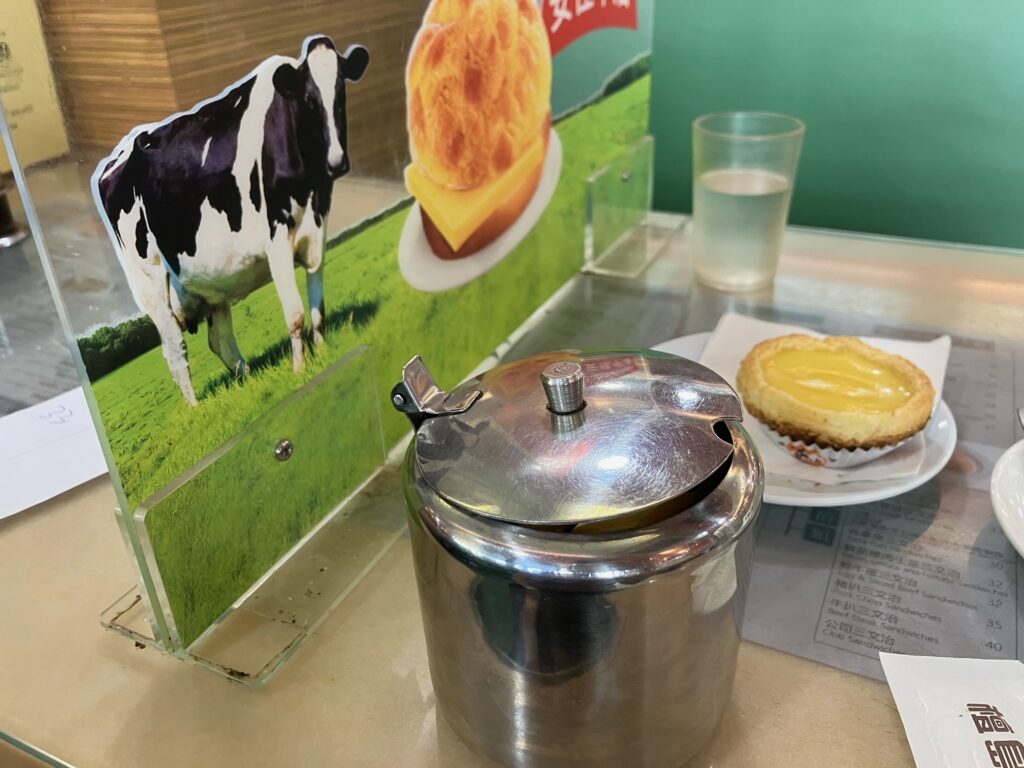 It's sugar!
I added sugar to the milk tea because it was a bit bitter!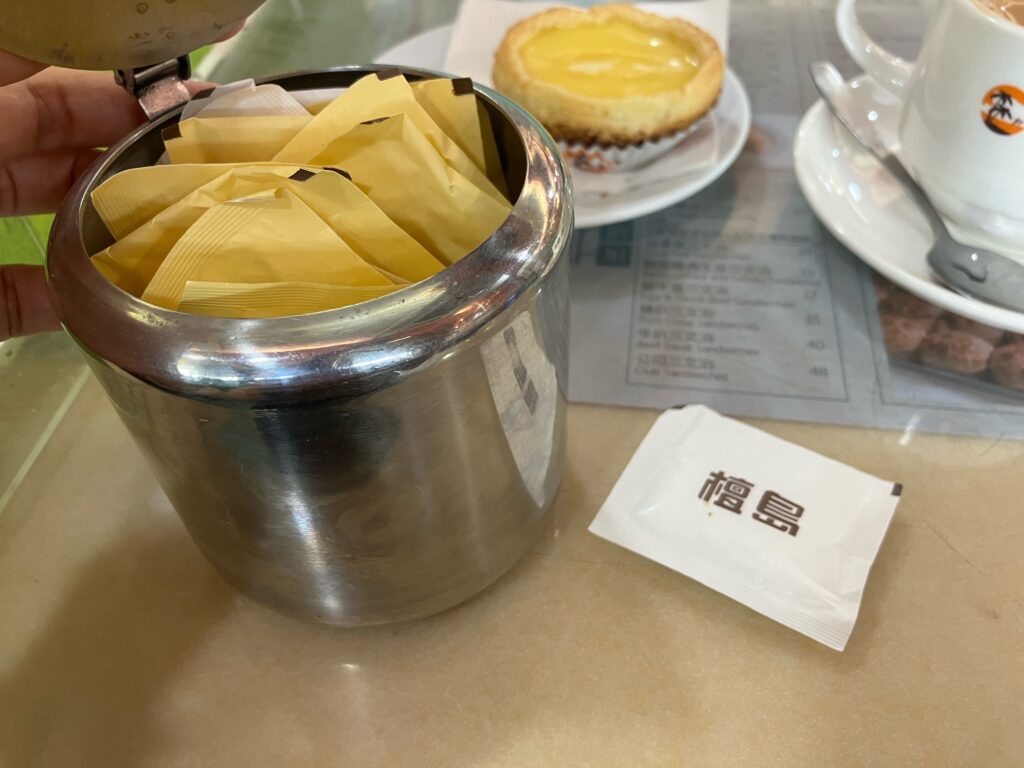 The egg tart had a crispy exterior and a mildly sweet, pudding-like filling.
It was a new experience for me since I'd only ever had sweet egg tarts before.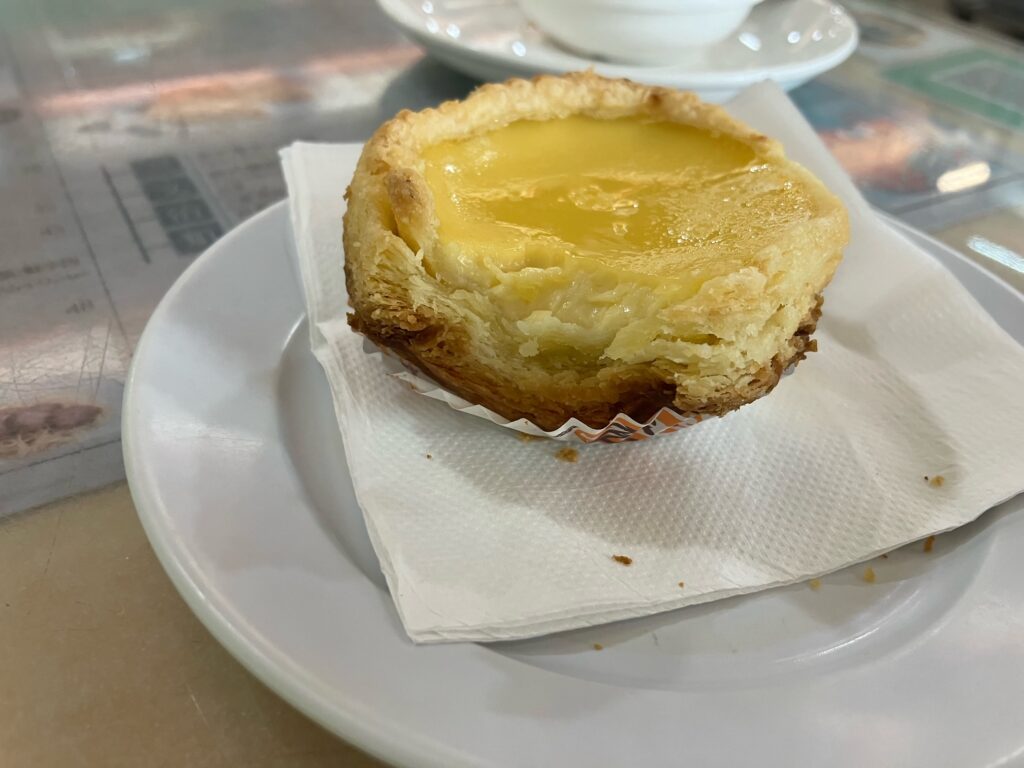 After eating the tart and drinking the milk tea, I was stuffed.
This paper was the receipt.
Milk tea $22, egg tart $11.
The total was $33, and I didn't need a tip.
Please note that the shop does not accept credit cards. Octopus cards are accepted, though!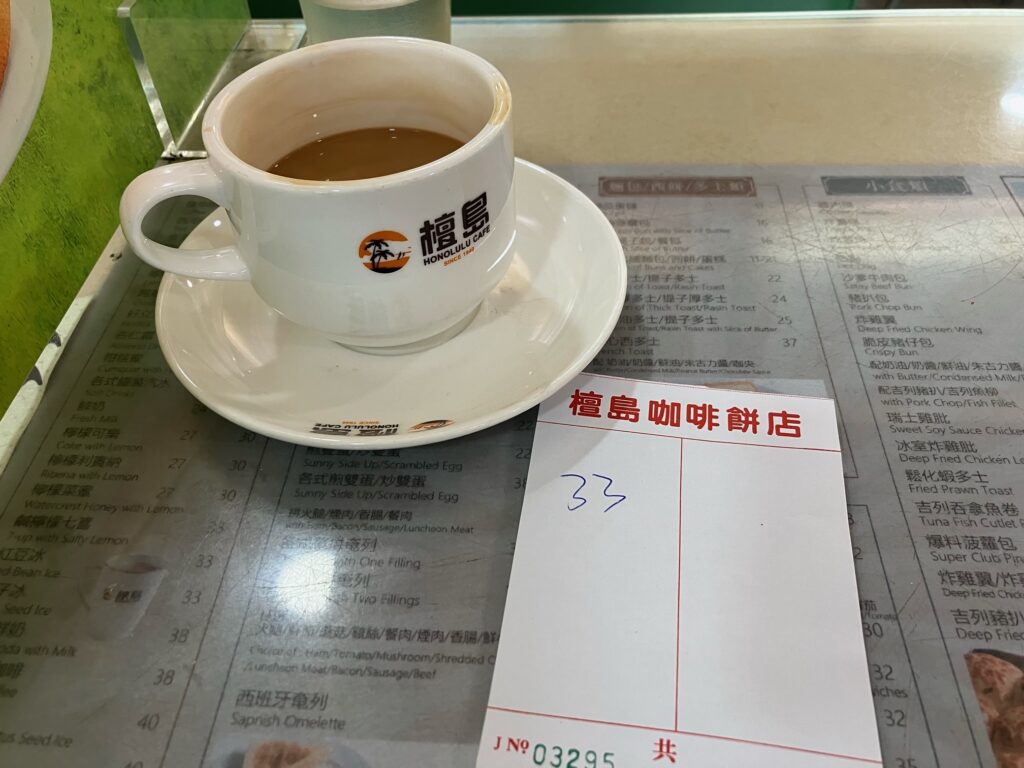 Takeout is also available!
You can also take out the bread outside! The egg tart was about $1 cheaper to take out than to eat in the shop.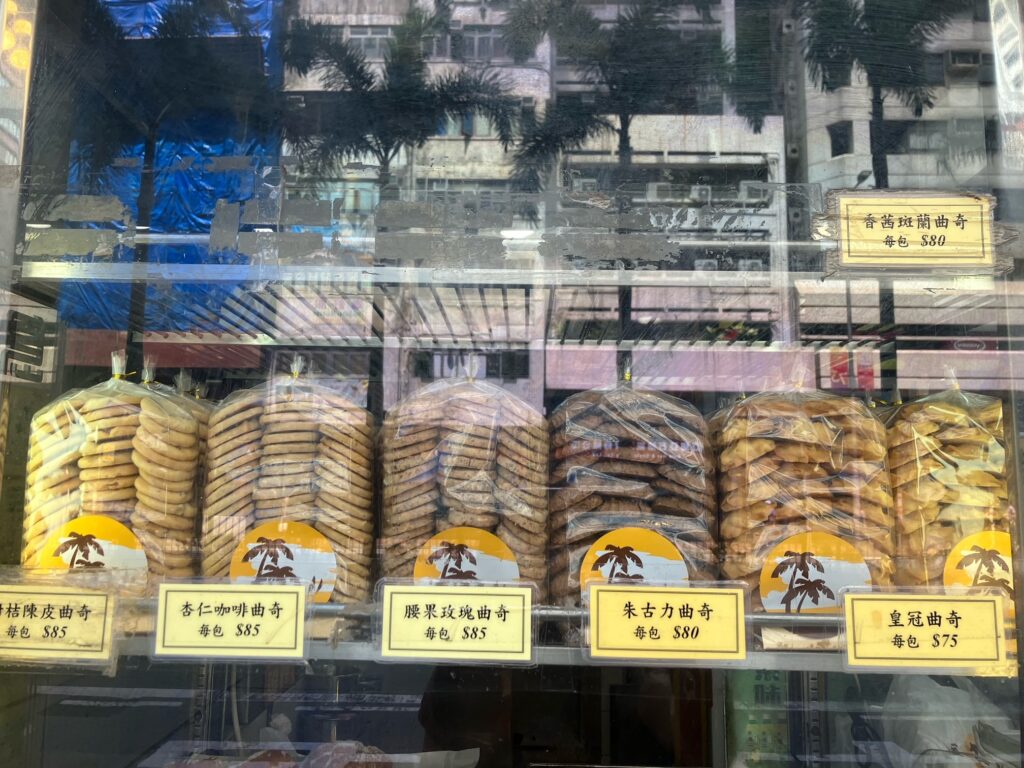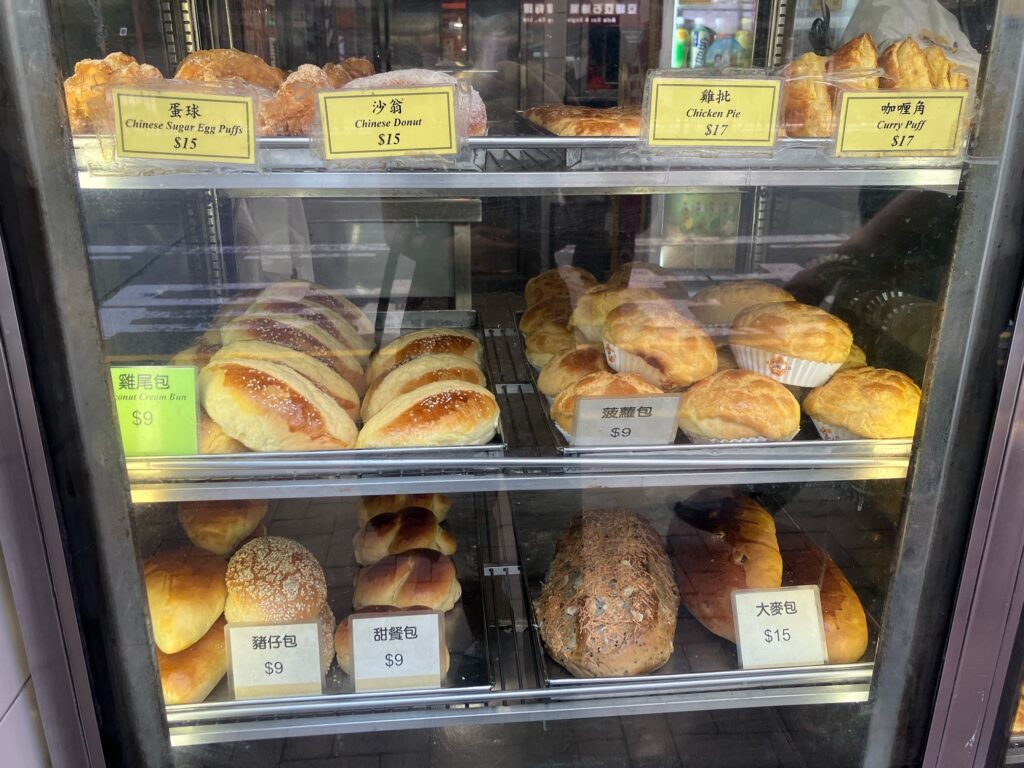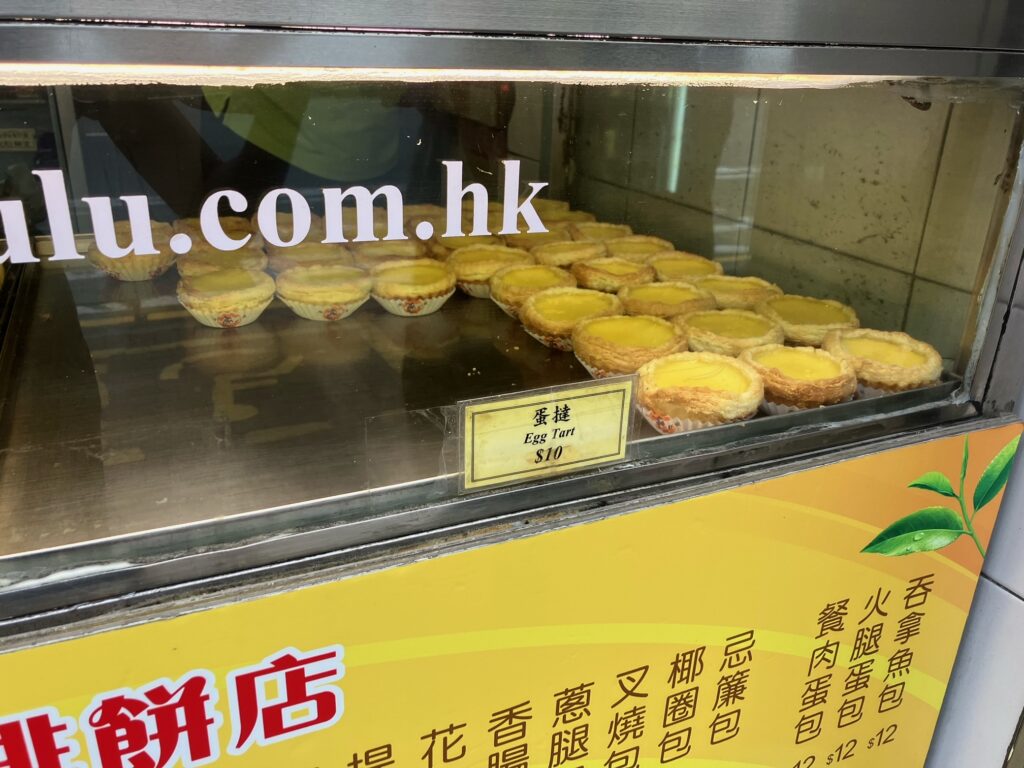 Summary
I was nervous about trying a local shop for the first time, but I think I might be addicted! Although Japanese (and even English in many cases) isn't spoken there, ordering by pointing to the menu seemed to work fine.
Next time, I want to try their famous porridge as well, not just the bread!
Thank you for reading today!