Hello there!
An essential item for your Hong Kong trip is the Octopus Card.
The Octopus Card isn't just for transportation; you can also use it at convenience stores and for shopping. Depending on the location, there might be places where you can only pay with cash or Octopus Card, so it's a card you definitely want to have!
Charging Methods
In Japan, you can even deposit money on buses, but that's not the case in Hong Kong.
If your Octopus Card is running low on funds, always remember to top it up before boarding!
You can use an Add Value Machine or charge it at convenience stores as methods to add money to your Octopus Card.
When charging at a convenience store, you'll need to interact with the store staff. So today, I'd like to introduce a simple Add Value Machine.
This is the Add Value Machine located within the train station. It's very easy to use!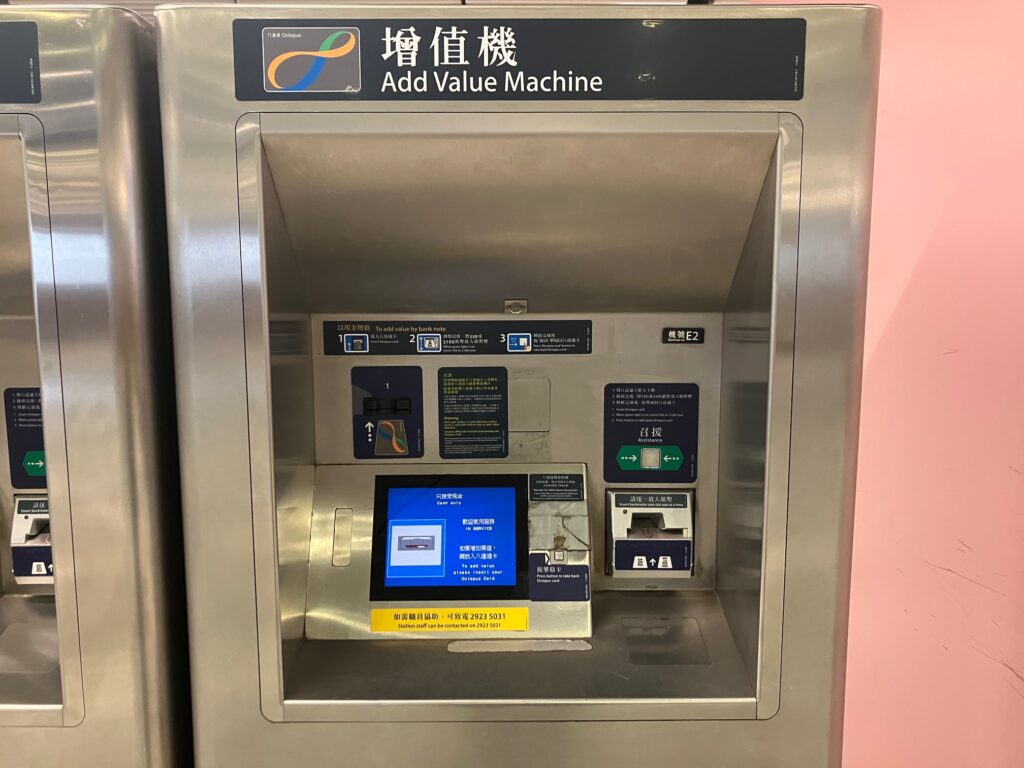 Insert your Octopus Card
When green light is on, insert 50HK$ or 100HK$ note
Once the charged amount is displayed, press the button on the side of the screen to finish
Check Balance
After charging, there are machines installed within the station for checking your balance. It's reassuring to confirm that your deposit has been added correctly.
You can easily check your balance by simply tapping your card!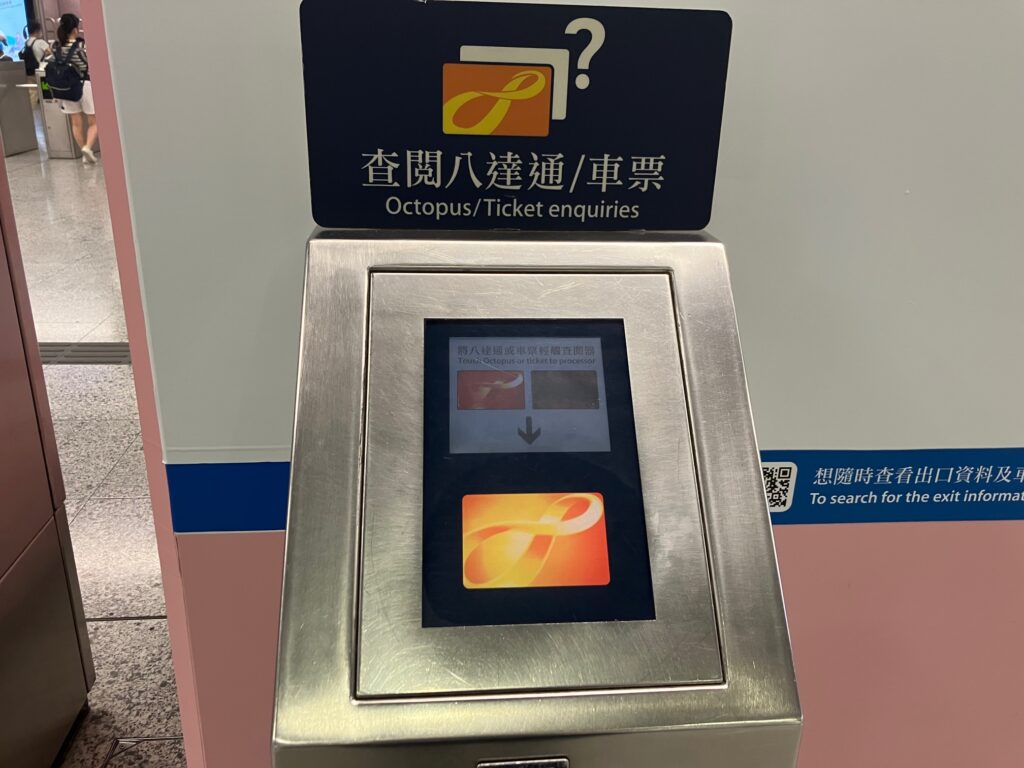 Summary
Charging the Octopus Card is really simple.
Even if you accidentally overcharge, you can get a refund for the excess charge and the deposit.
You can do this at the subway counter or the Airport Express ticket counter at the airport, so it's reassuring!
With the Octopus Card, you can make payments for almost everything, so please give it a try when you travel. I was amazed by its convenience too! Thank you for reading today!
It is convenient to purchase the Octopus Card for travelers here!👇👇
【klook】Hong Kong Tourist Octopus Card