Hello.
Every day, I'm in search of delicious Hong Kong milk tea. This time, I went to "Lan Fong Yuen" in Tsim Sha Tsui.
Here's the article about the Central branch I visited the other day↓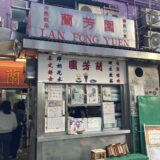 【Central】Drinking Hong Kong-style milk tea at Lan Fong Yuen
Lipton Gold Milk Tea 20P x 2 Boxes (Hong Kong Souvenir)
Store information
Address: 44 Nathan Rd, Tsim Sha Tsui (Basement 1 of Chungking Mansion)
Business hours:10:30-18:00
Payment: Cash,

Octopus Card Accepted
Map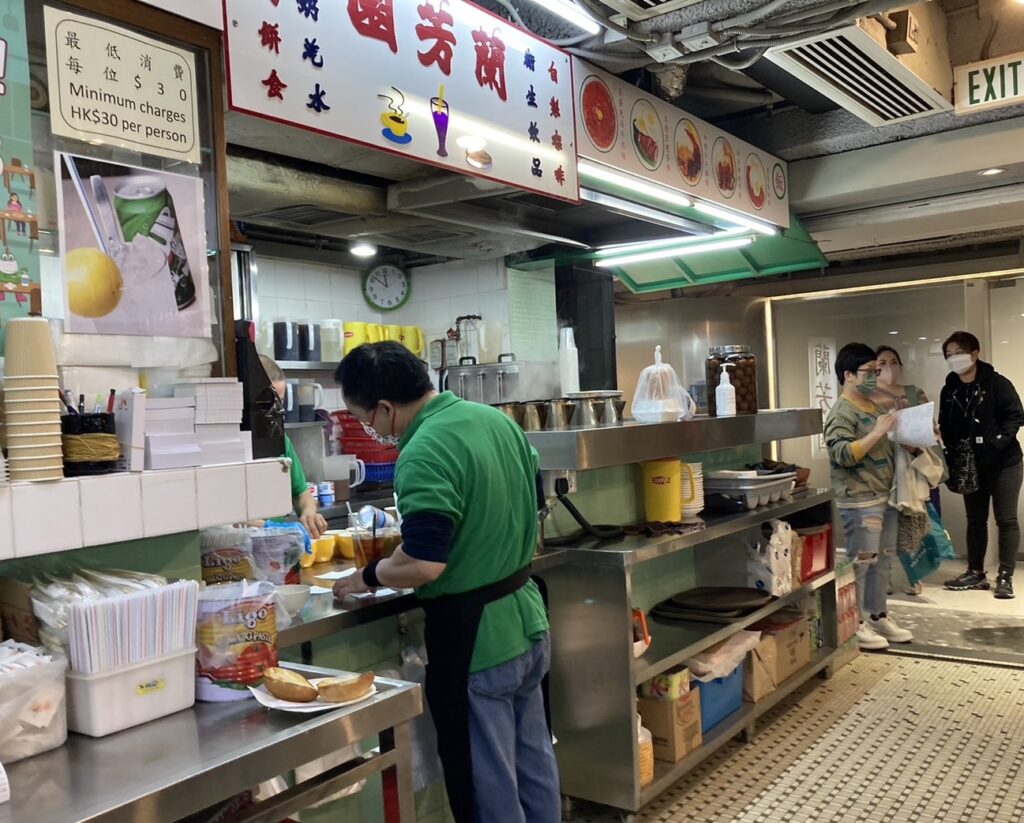 Inside the store
Located in the famous Chungking Mansion basement in Tsim Sha Tsui.
Take the escalator down to the basement facing Nathan Road.
Please be aware that I got lost inside the Chungking Mansion, so be careful.
The shop here is more spacious compared to the Central branch.
I heard that the Central branch has a better atmosphere, but I personally prefer this one.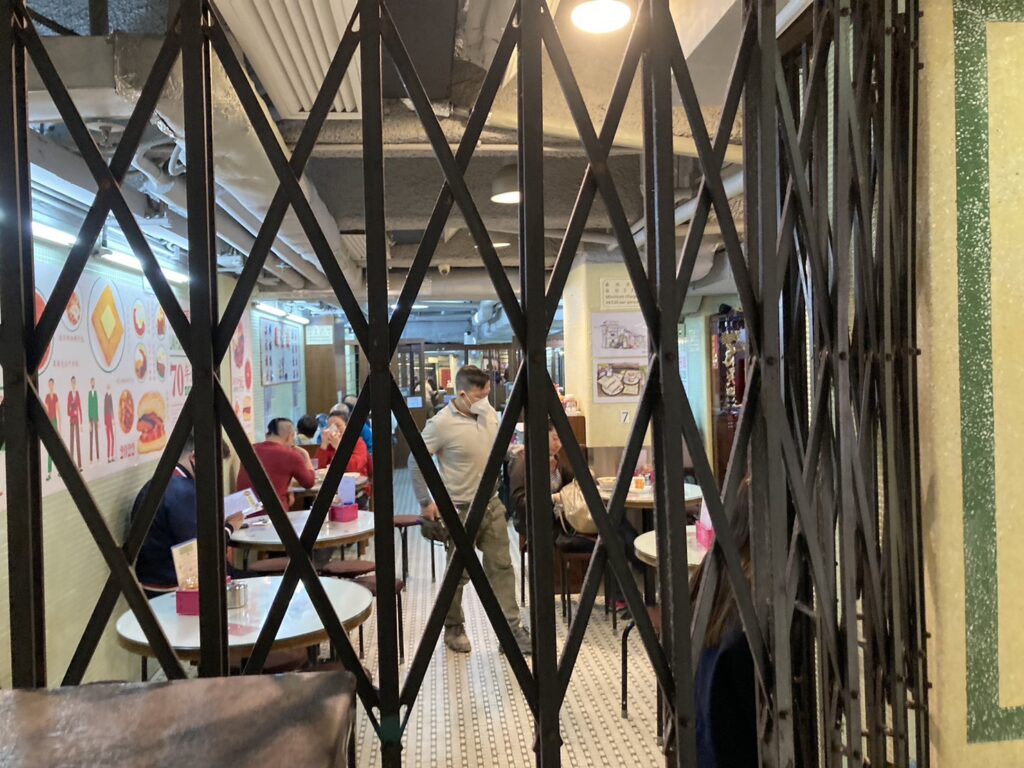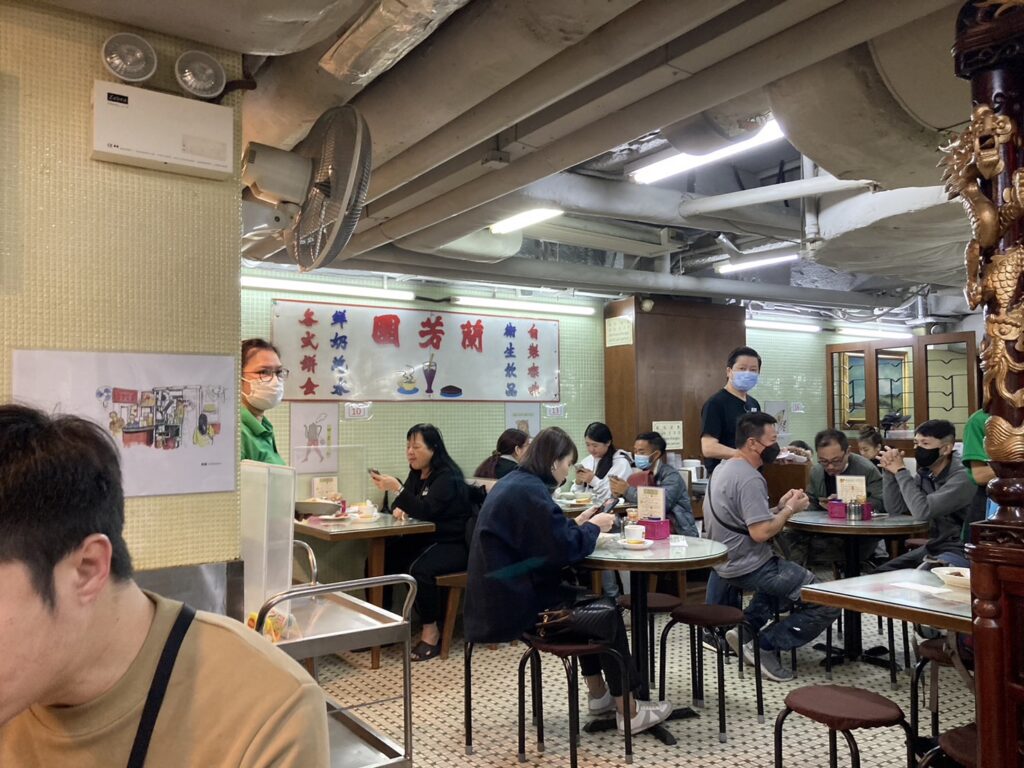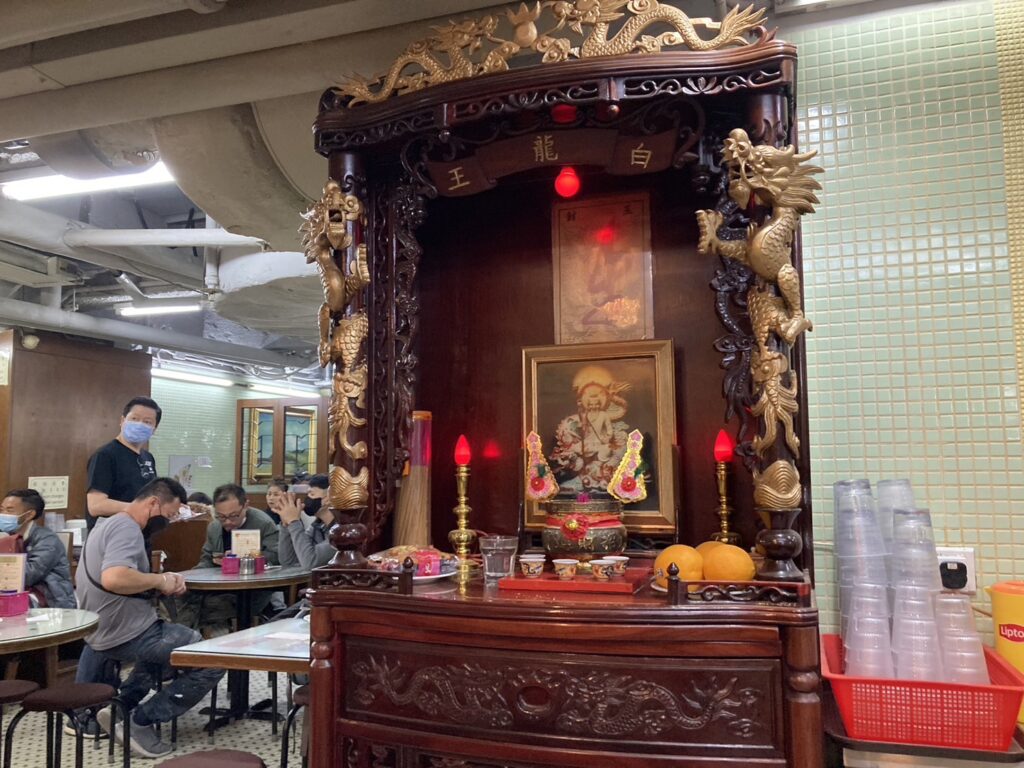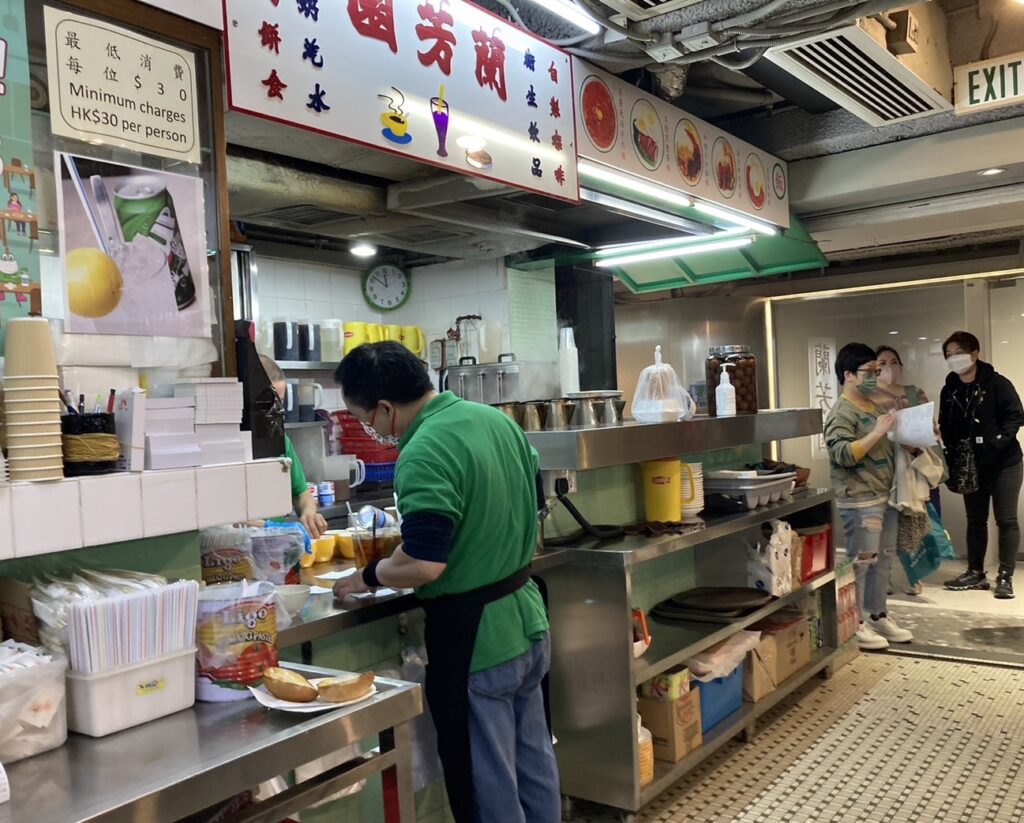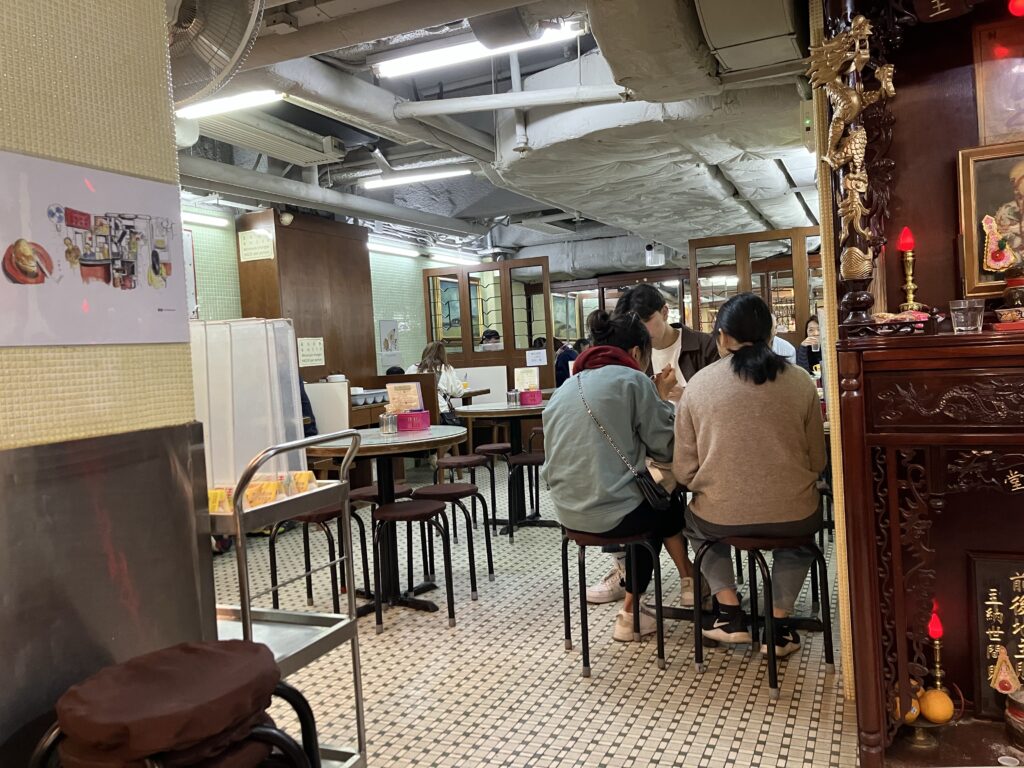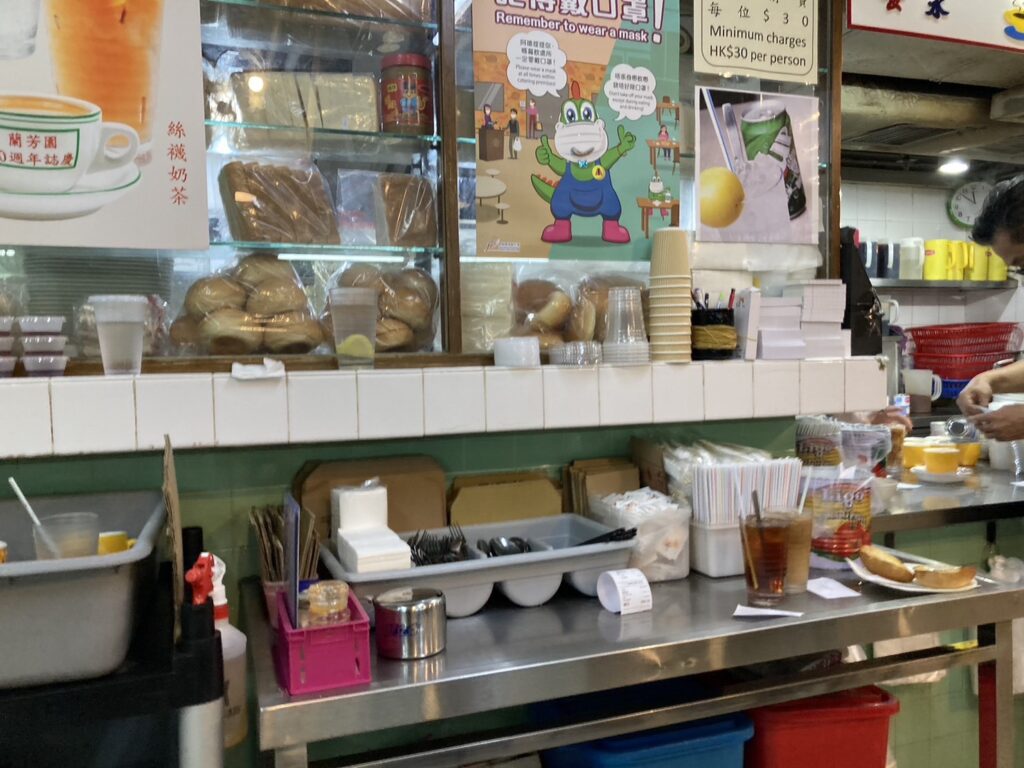 Menu
The menu changes depending on the time.
All the menus were displayed outside the store, so I just took some photos.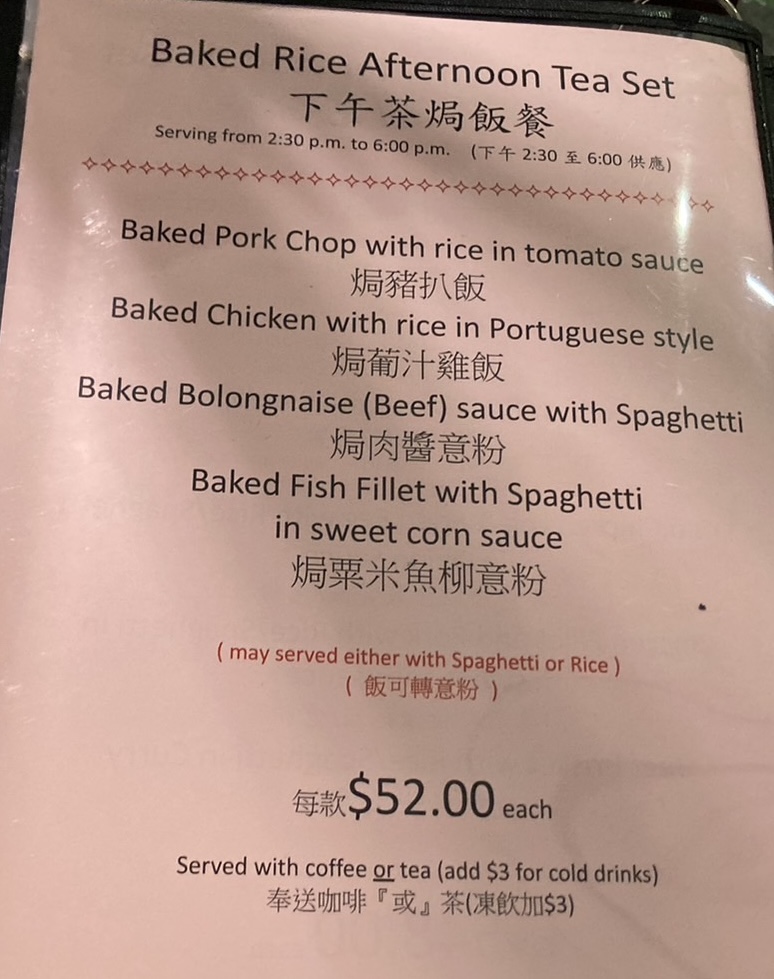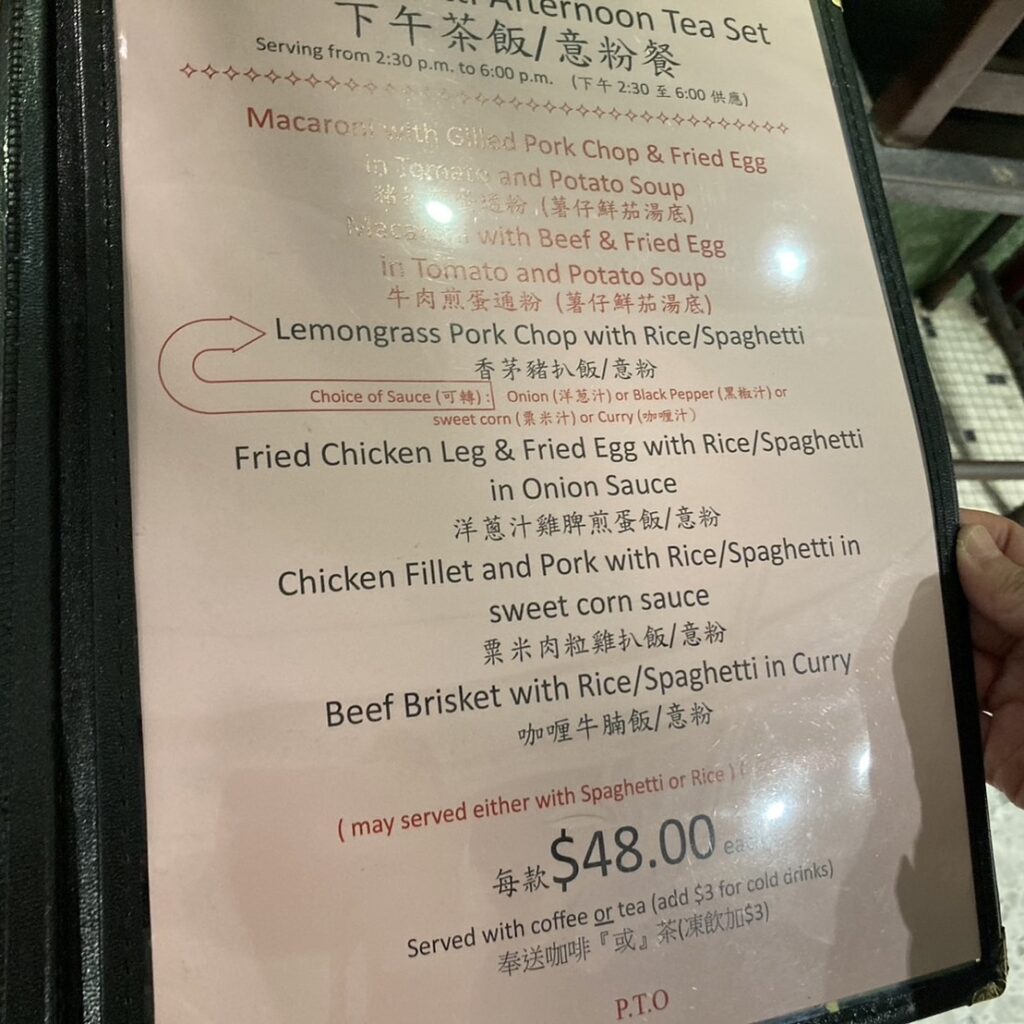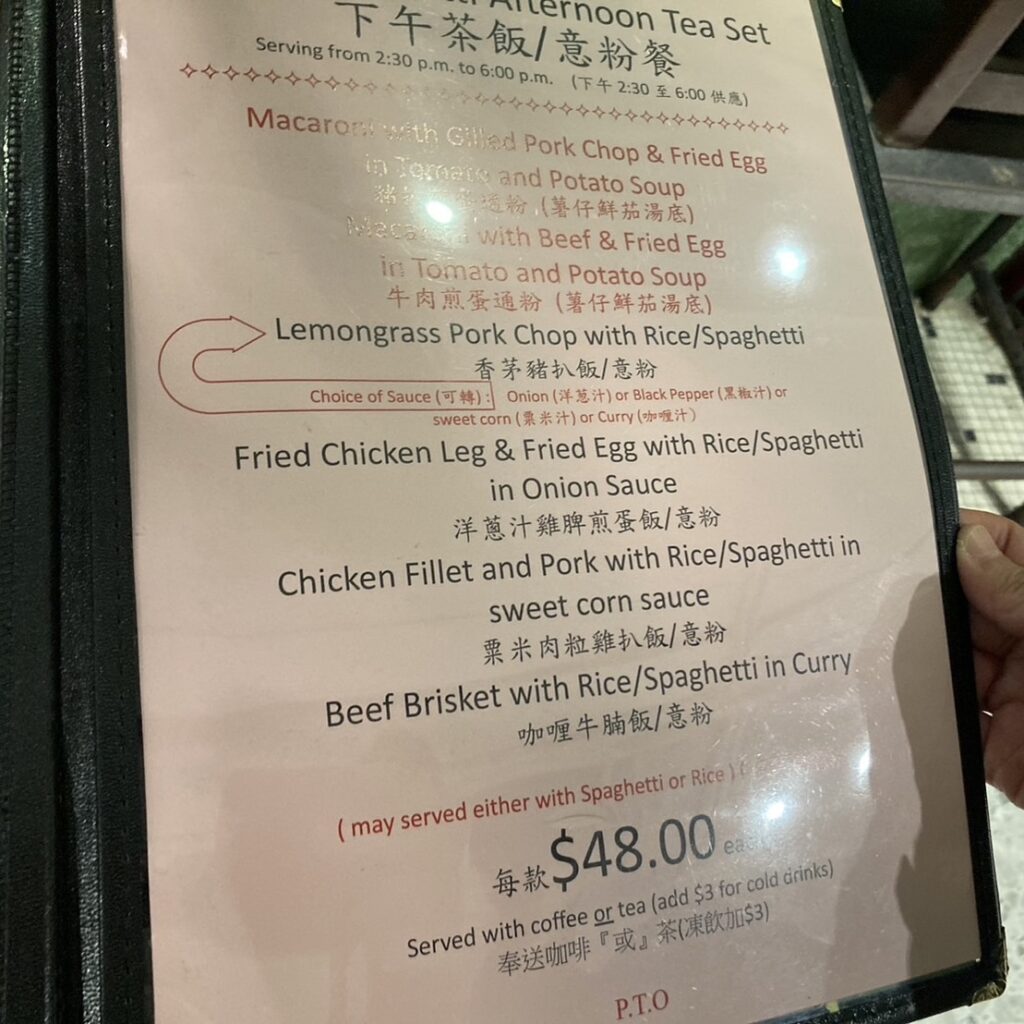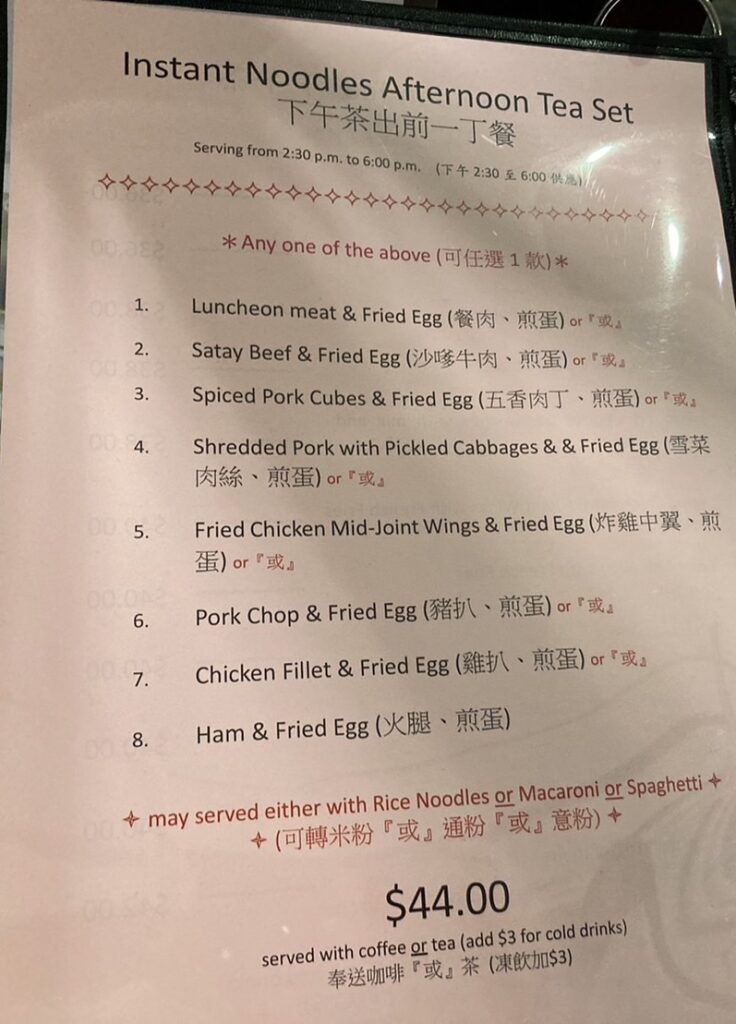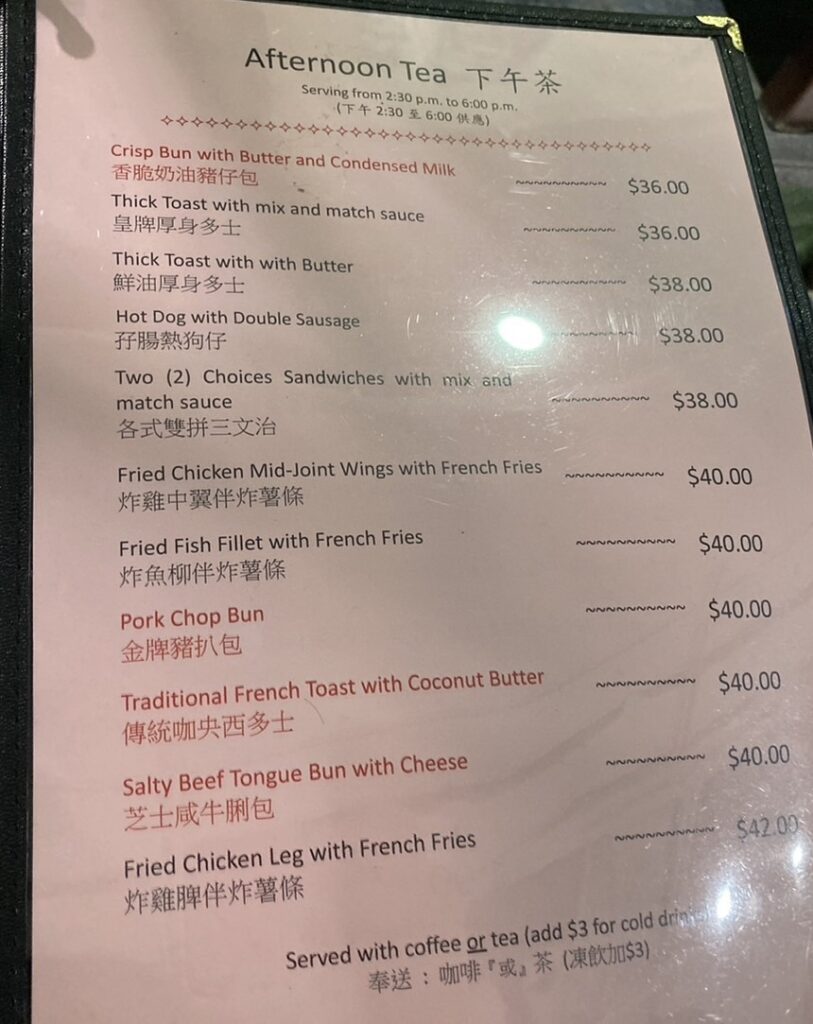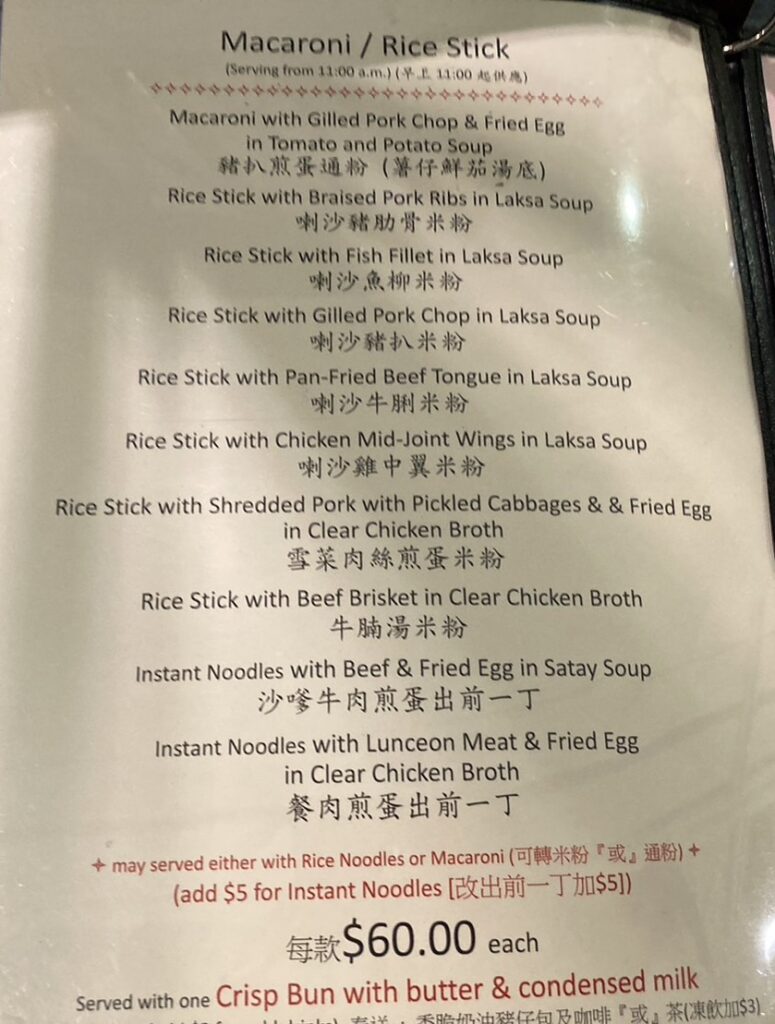 Here is the menu displayed on the table.
It seems that only the menu for that time period is placed on the table.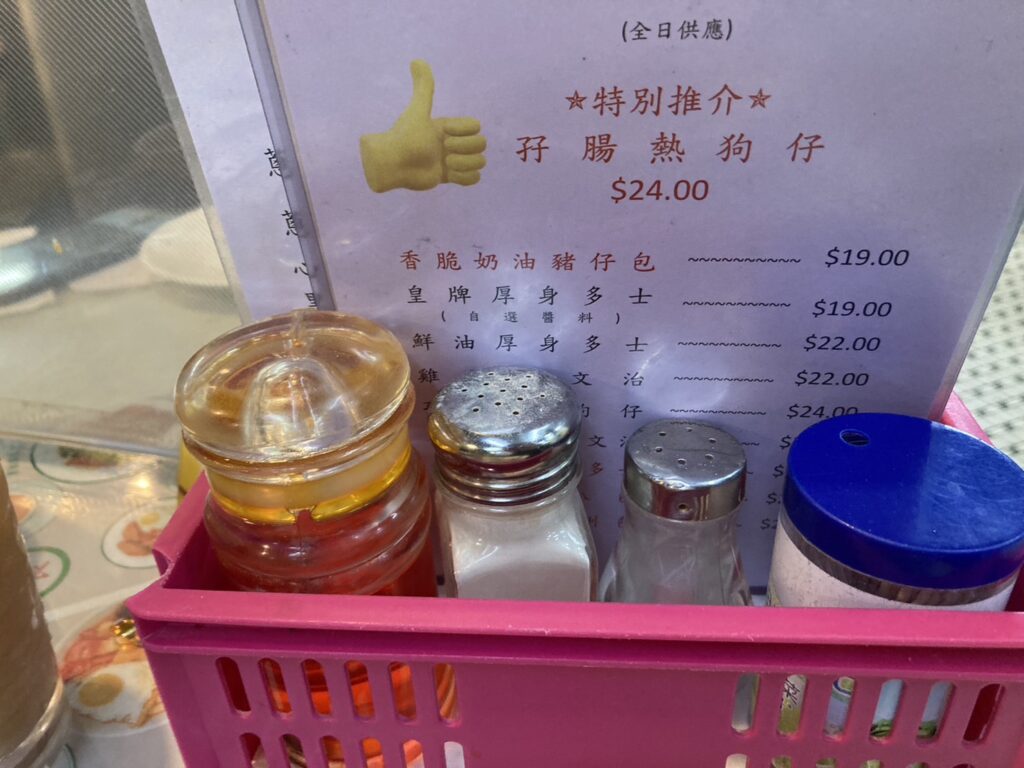 I couldn't understand the English names, so I ordered by looking at this photo.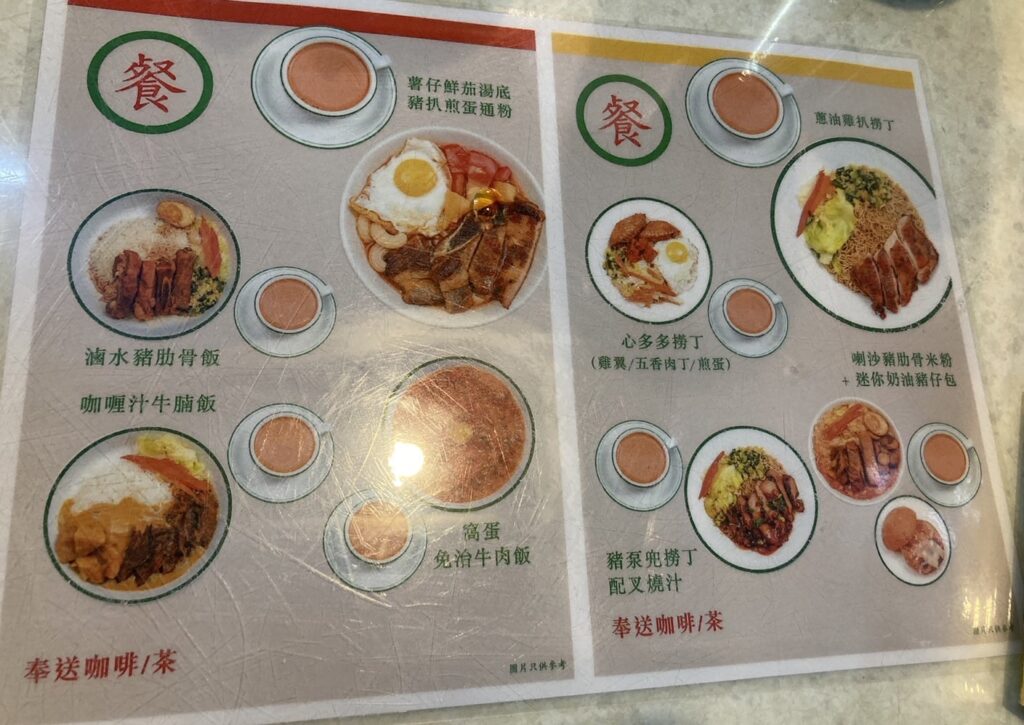 Dishes Have Arrived
Just like the Central store, you need to pay at least HKD30 per person.
Since the 4-year-old child seemed fine without ordering, we only ordered for two adults this time.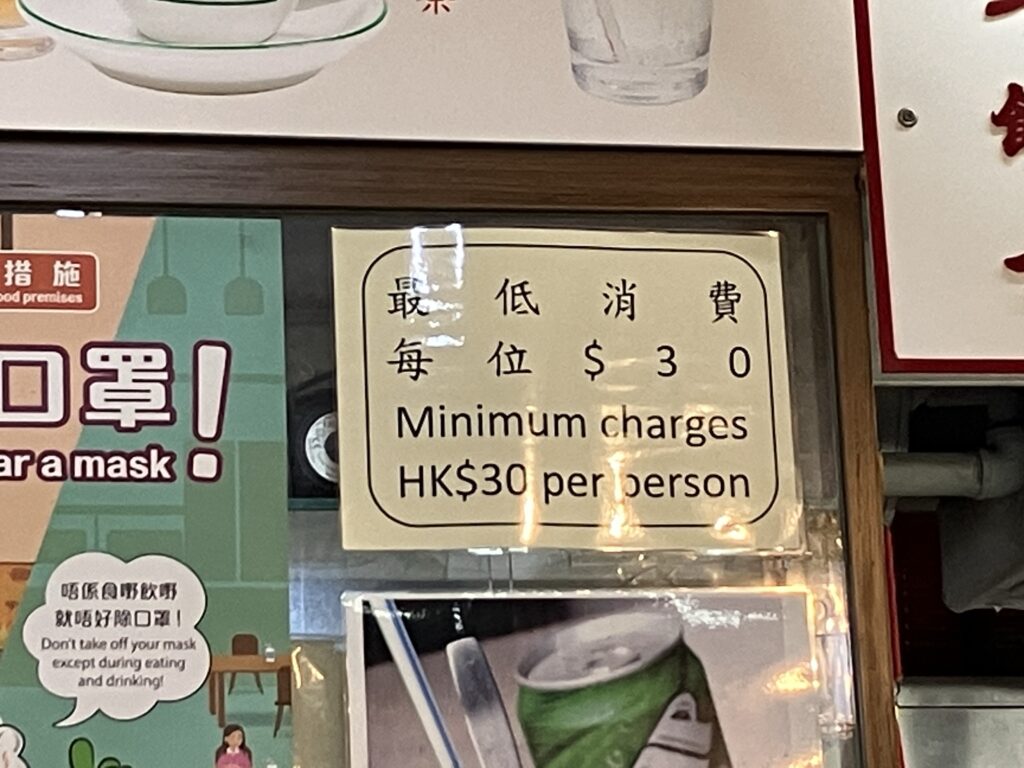 This time, we ordered noodles. It goes well with crispy grilled chicken and the vegetables are well-seasoned, making the overall flavor quite rich.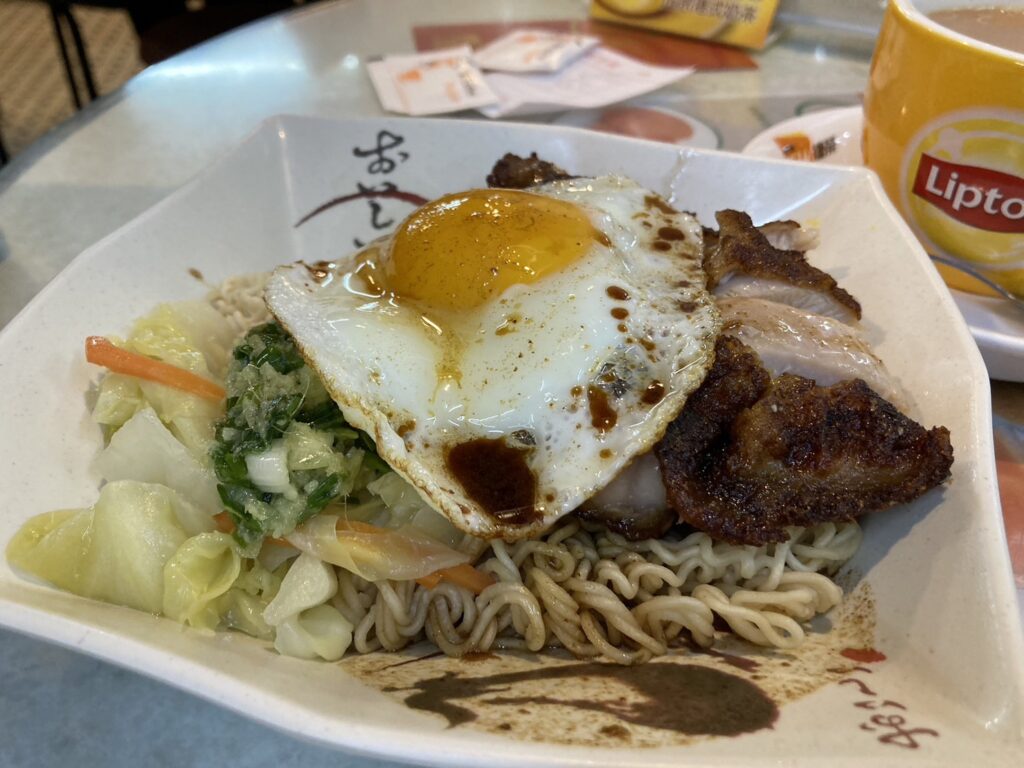 Spicy noodles. The noodles are thin like somen. The taste is good, but if you're not good with spicy food, you might want to refrain from ordering this.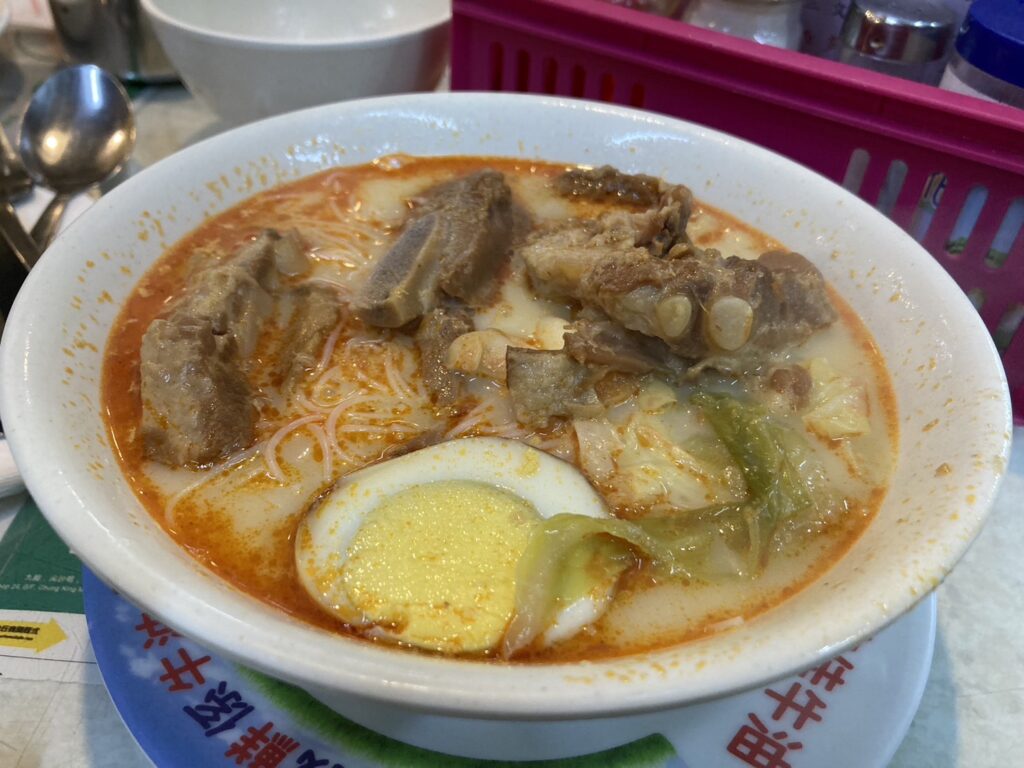 Set with the spicy noodles and bread. I think it's the same as what I ordered at the Central store. The bread is crispy, which I liked. It's topped with condensed milk, making it sweet and delicious.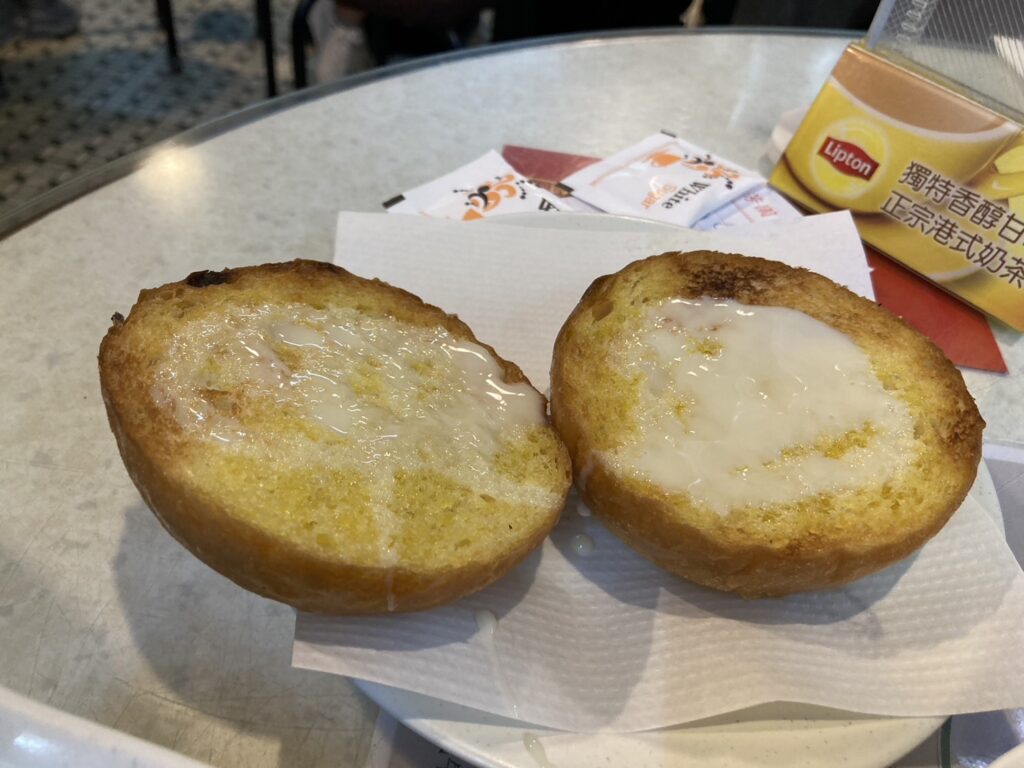 Of course, the perfect companion is milk tea. It comes as a set with the meal. As expected from a famous store, it's delicious~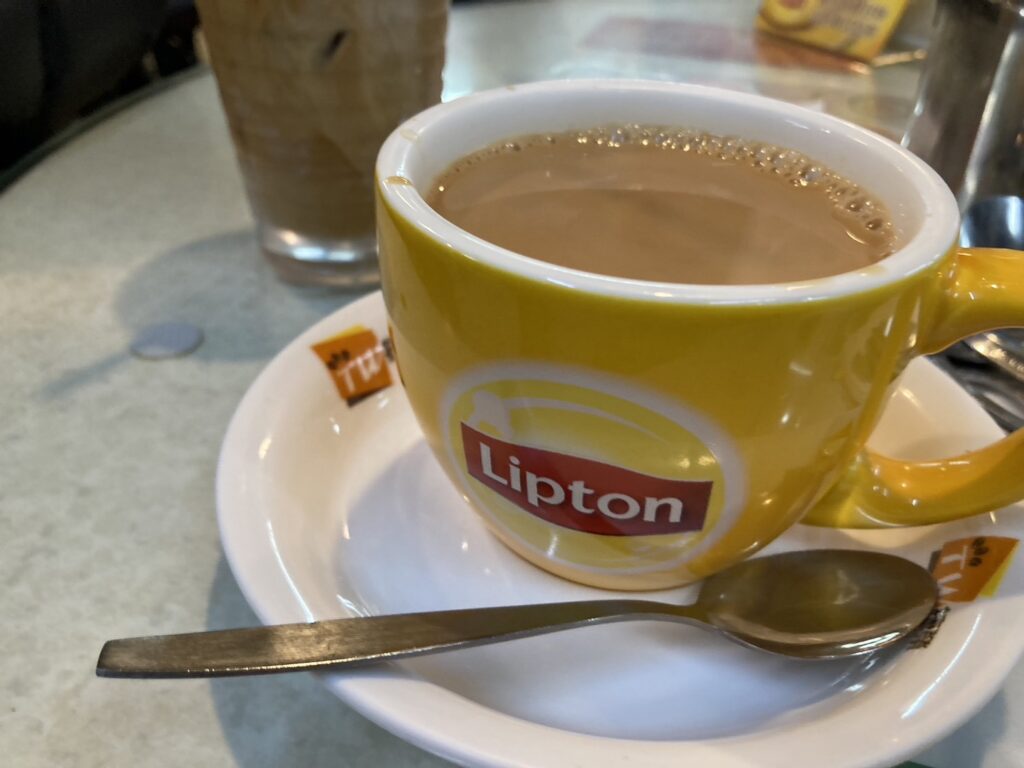 I also ordered an iced milk tea. The iced version costs HKD3 more than the hot one. Since it's already sweet, I had it as it is without adding any sugar!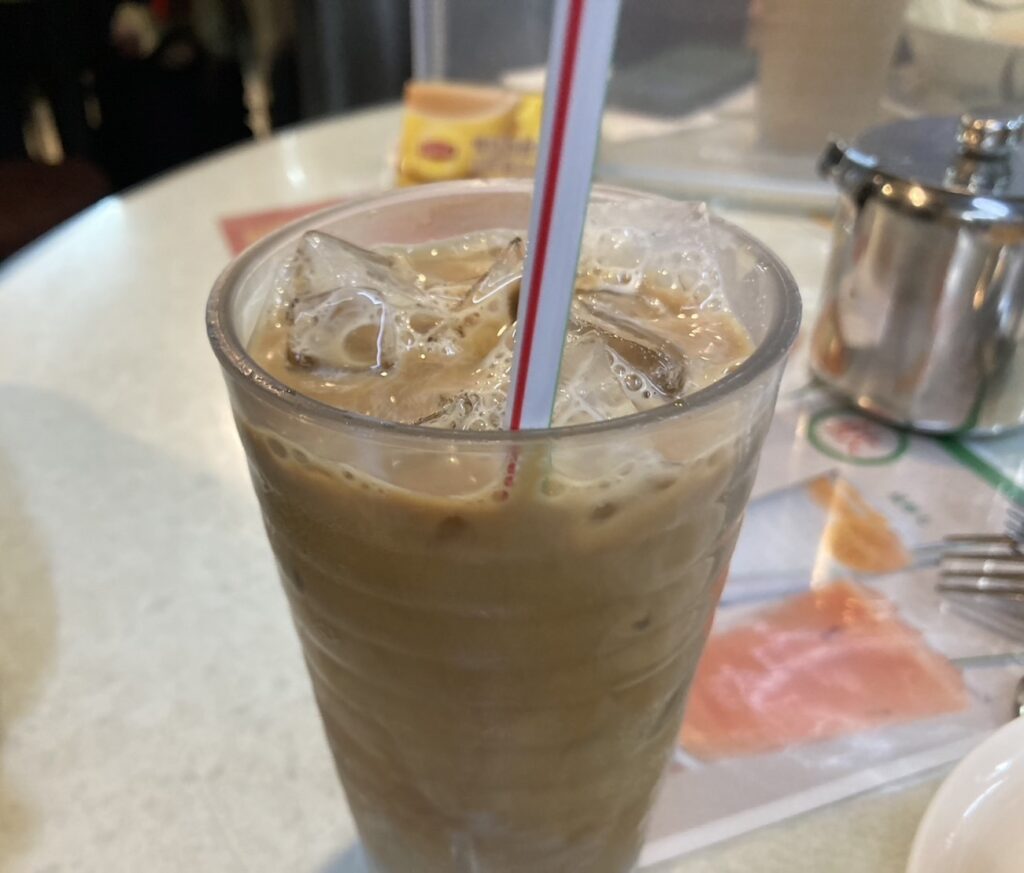 Conclusion
The restaurant is spacious, and the milk tea was served quickly.
During peak hours, you may end up sharing a table with others, but I felt it was relatively calm.
Personally, being able to use Octopus card was a delightful point! (I'm the type who doesn't carry cash..)
I'd love to go again at a different time and try other dishes!
Thank you for reading today!
Lipton Gold Milk Tea 20P x 2 boxes (Hong Kong Souvenir)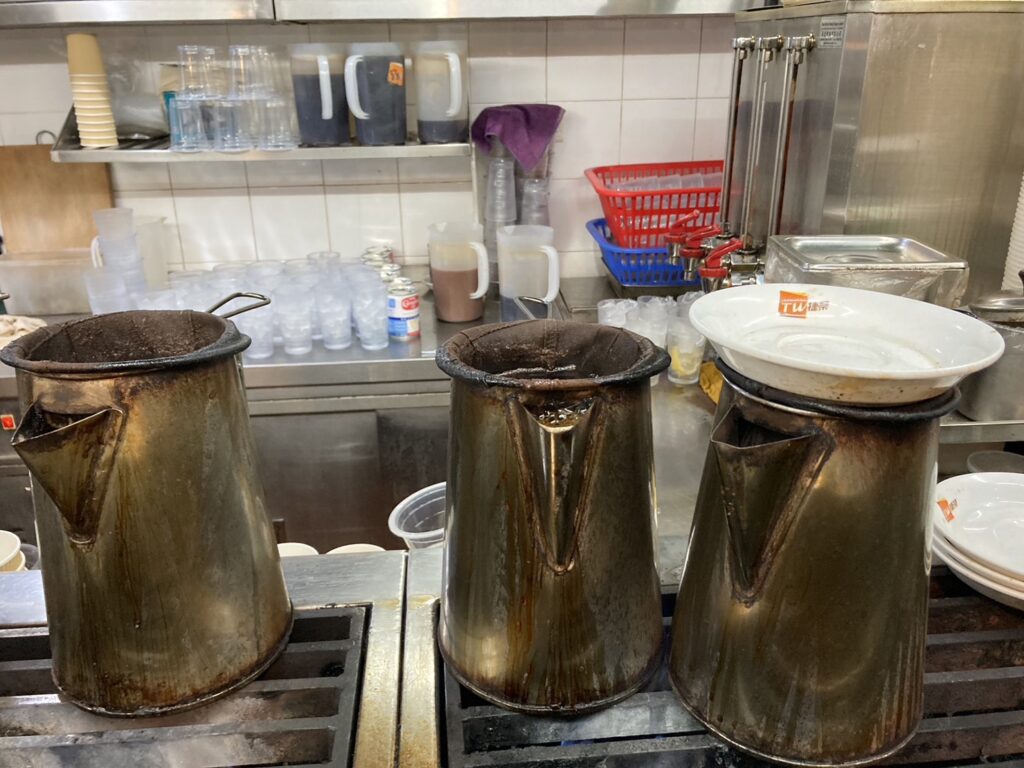 There are miniatures outside the shop. It's just like the Central store!!