About SKY100
SKY100 in Hong Kong is an observation deck located on the 100th floor of the International Commerce Centre, a commercial building with a height of 393 meters. On clear days, you can enjoy breathtaking views of Hong Kong's skyline, Victoria Harbour, Kowloon Peninsula, and the New Territories. SKY100 features exhibitions showcasing Hong Kong's history and culture, as well as restaurants and shops that entertain visitors. The observation deck itself is spacious, offering a 360-degree panoramic view of the surroundings. Additionally, special events and seasonal decorations are held throughout the year, attracting a large number of visitors.
SKY100 Hong Kong Observation Deck Ticket
Observation Deck at SKY100
The SKY100 observation deck in Hong Kong is located in the International Finance Centre, which stands at a height of approximately 393 meters. From this vantage point, you can enjoy a panoramic view of Hong Kong's dynamic cityscape.
The observation deck offers a 360-degree panorama, allowing you to overlook Victoria Harbour, Hong Kong Island, Kowloon Peninsula, and even the New Territories on clear days. One of the reasons people visit SKY100 when in Hong Kong is to experience the dynamic night view of Hong Kong.
The deck hosts illuminating light shows that beautifully enhance Hong Kong's night skyline, creating a mesmerizing and romantic atmosphere. Additionally, there are dining options and souvenir shops within the observation deck where you can enjoy Hong Kong's gourmet delights and purchase souvenirs.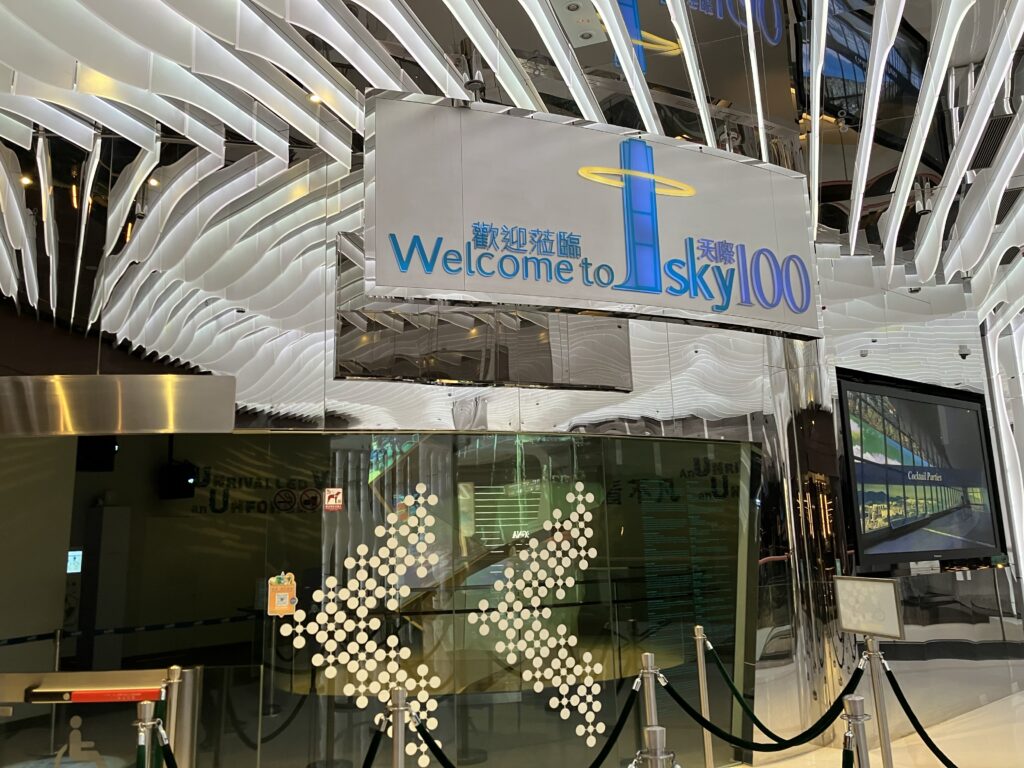 Take the fastest elevator in Hong Kong and arrive at the observation deck in just 1 minute.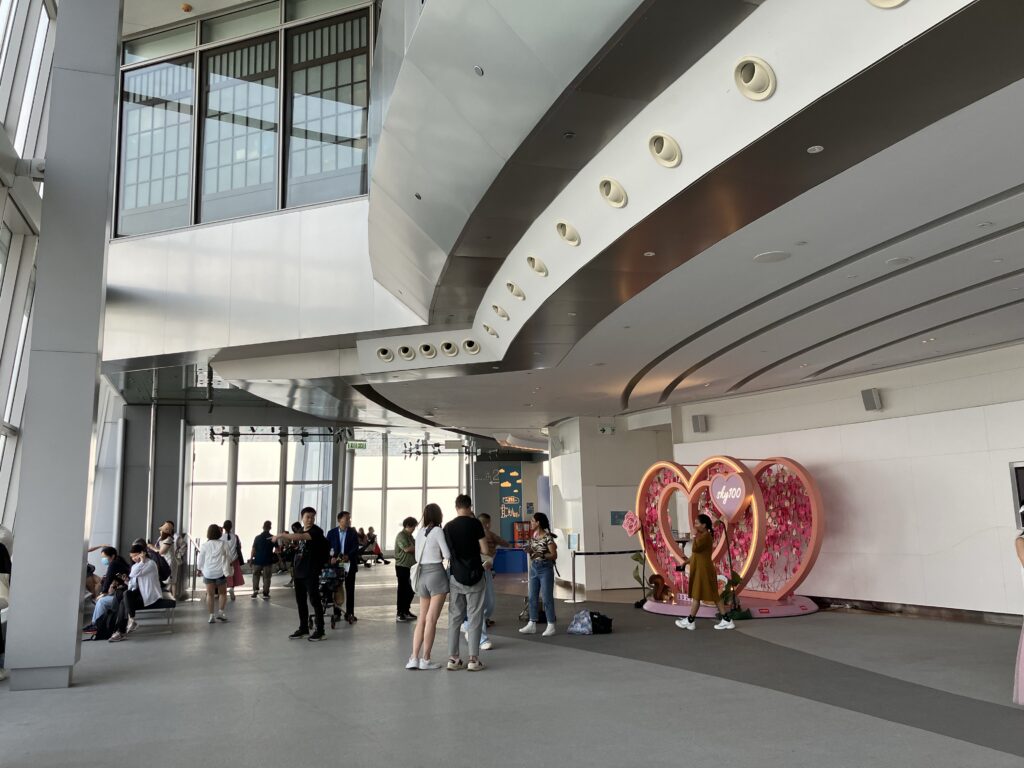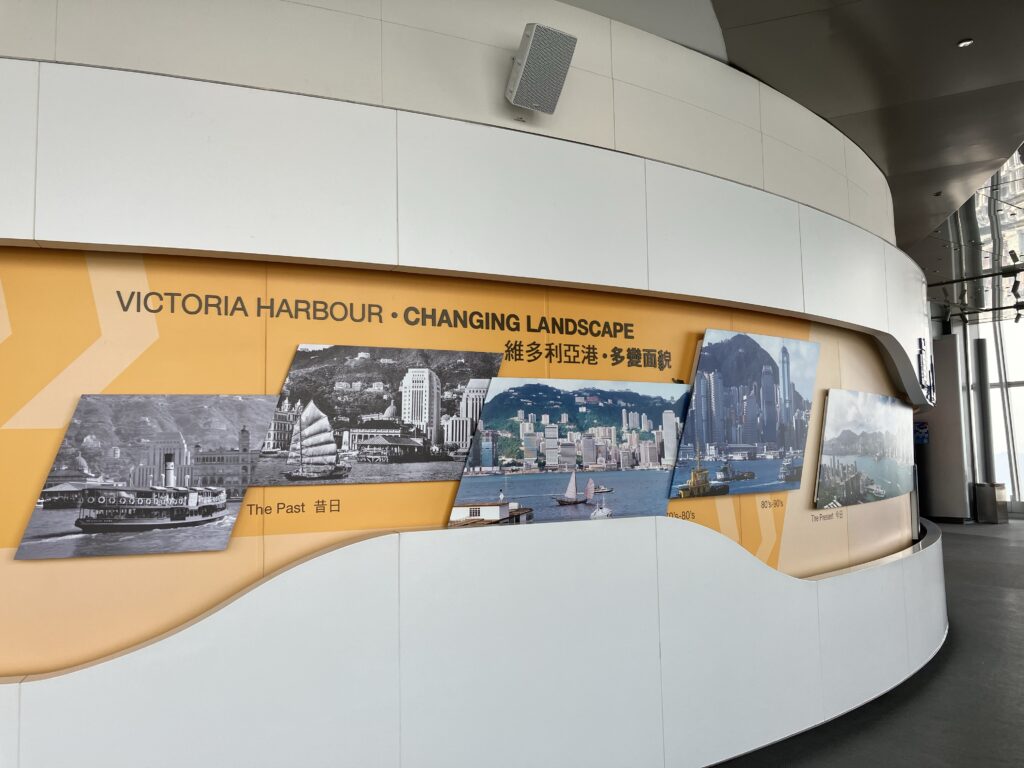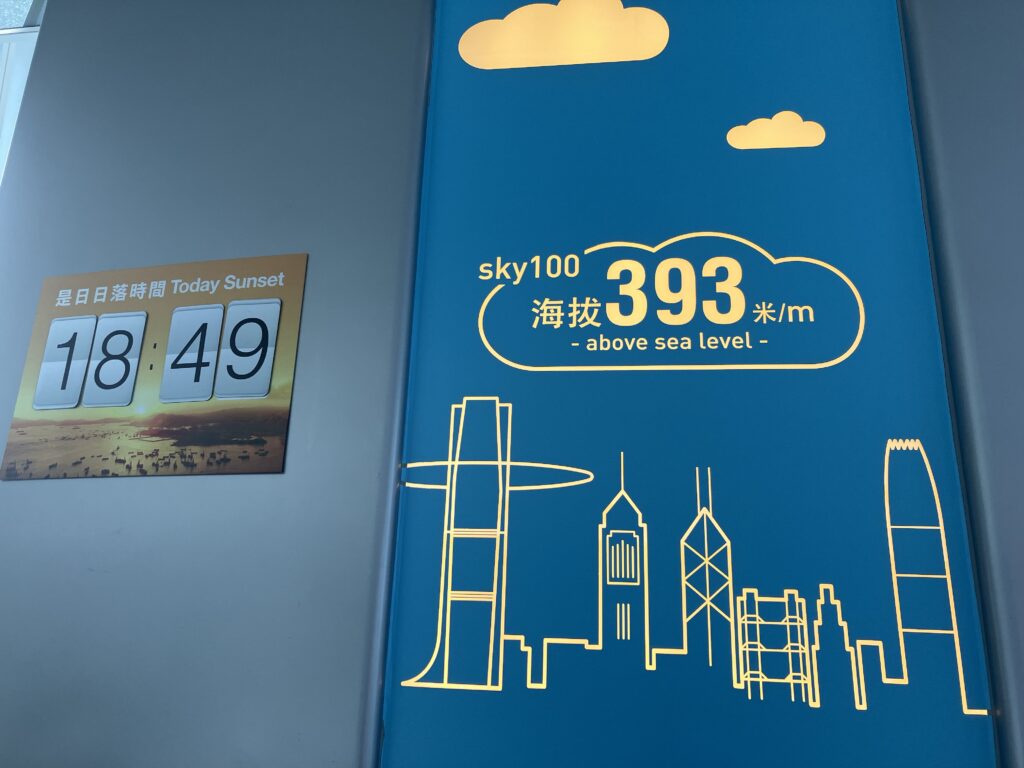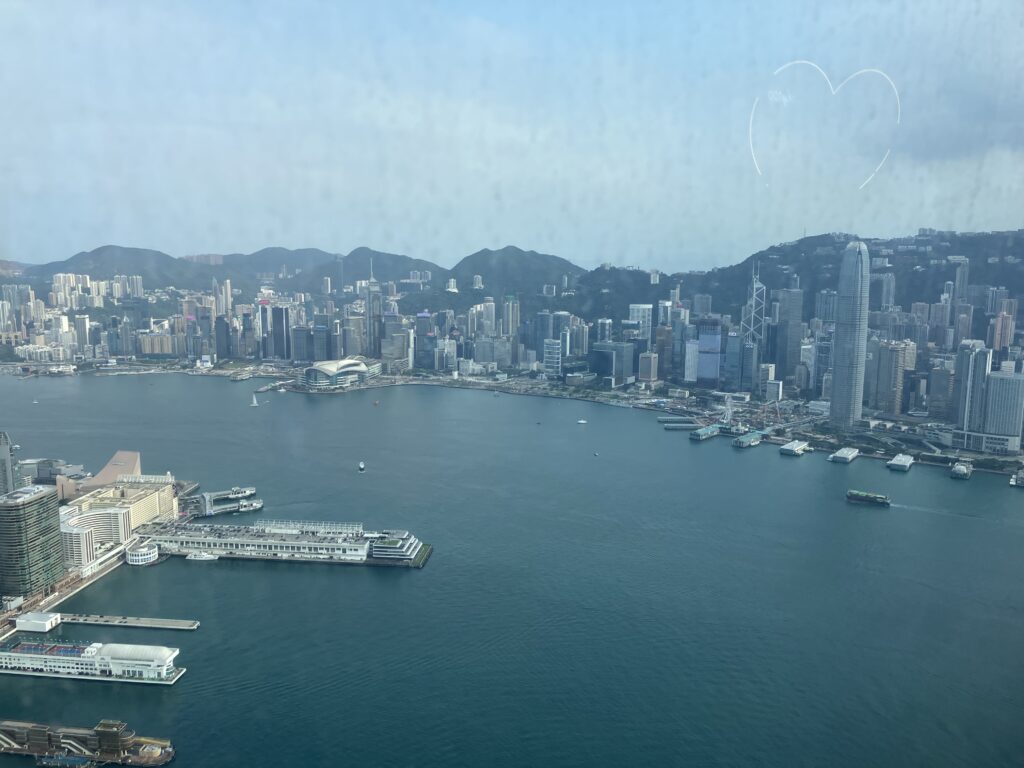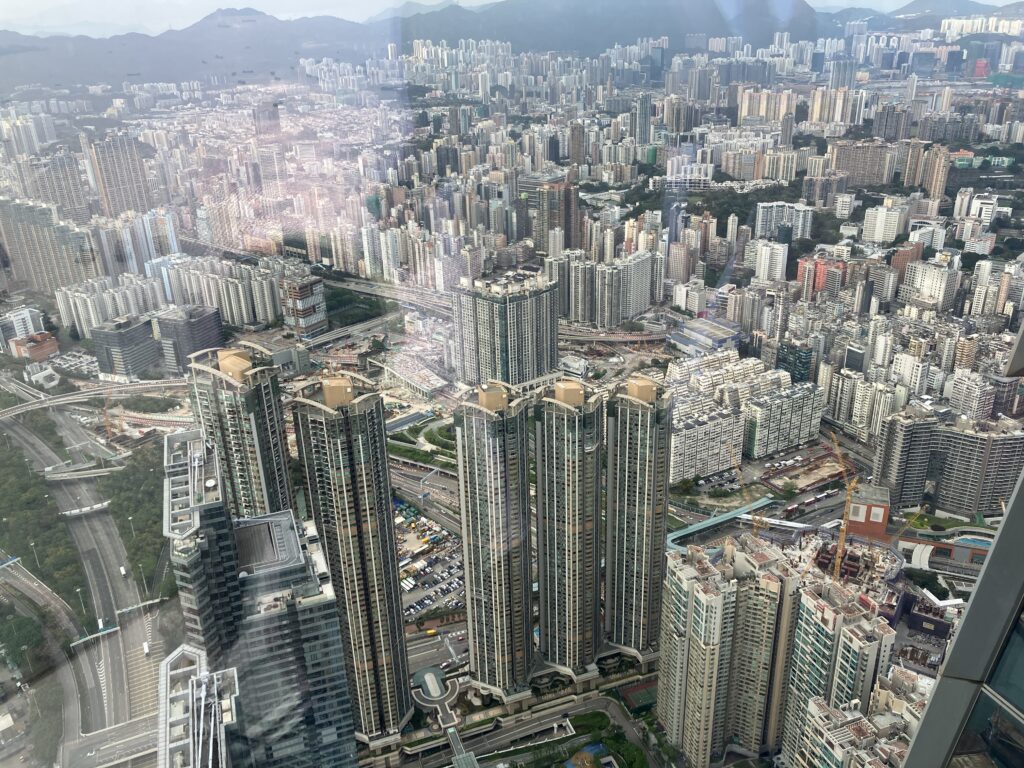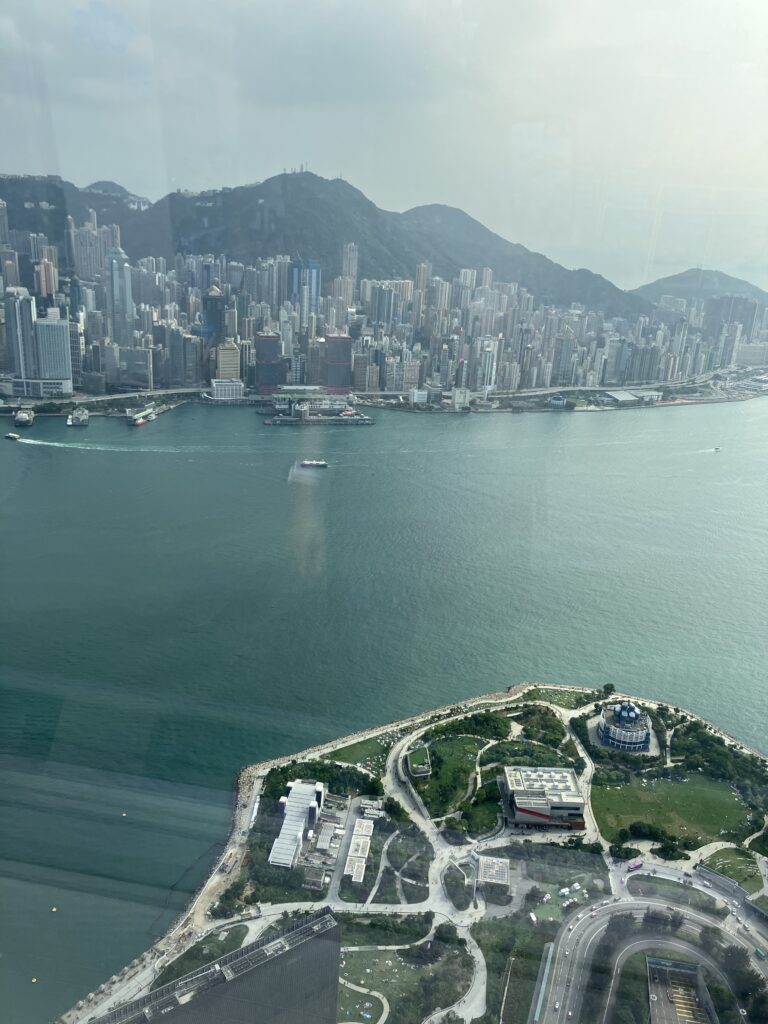 SKY100 Hong Kong Observation Deck Ticket
Tickets
There are three types of tickets available: Adult, Child, and Senior.
The price per person is HKD 198 for Adults (age 12-64), HKD 128 for Children (age 3-11), and HKD 128 for Seniors (age 65 and above). Children under 3 years old can enter for free.
Tickets can be purchased through the official website, ticket vending machines at the venue, or tour companies.
There are also special tickets available, such as group admission tickets and tickets with Cafe100 cake sets. Please check them out.
Sky100 Hong Kong Observation Deck Tickets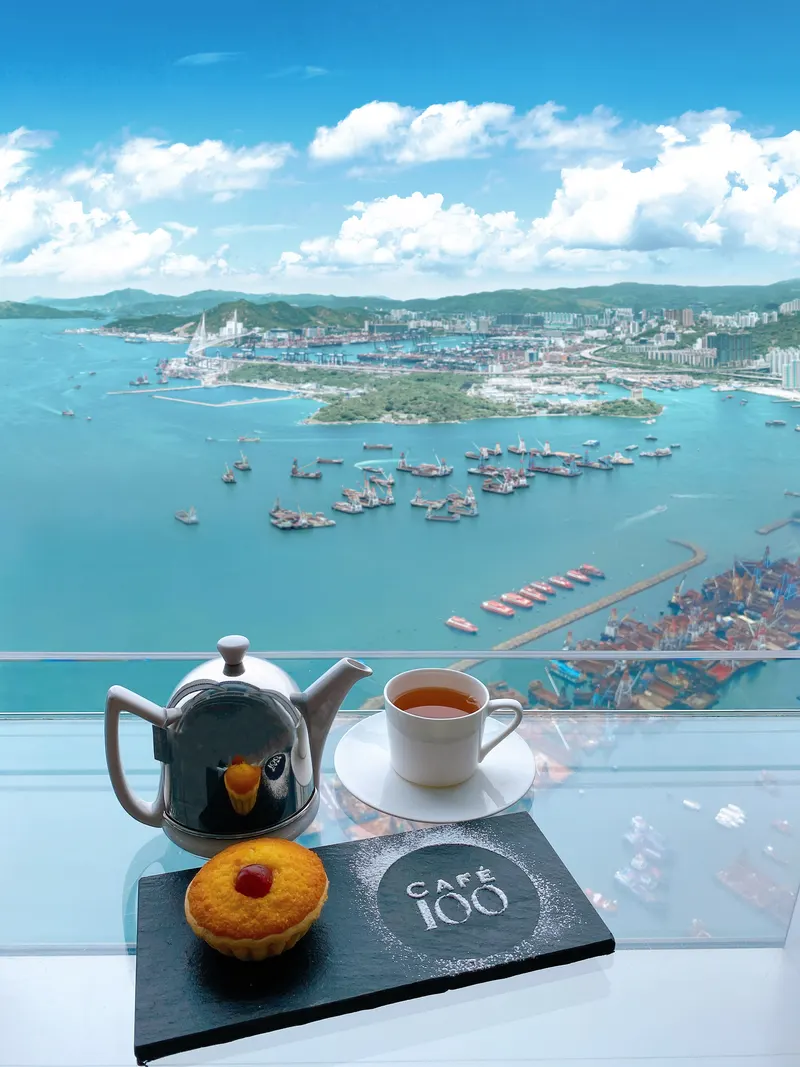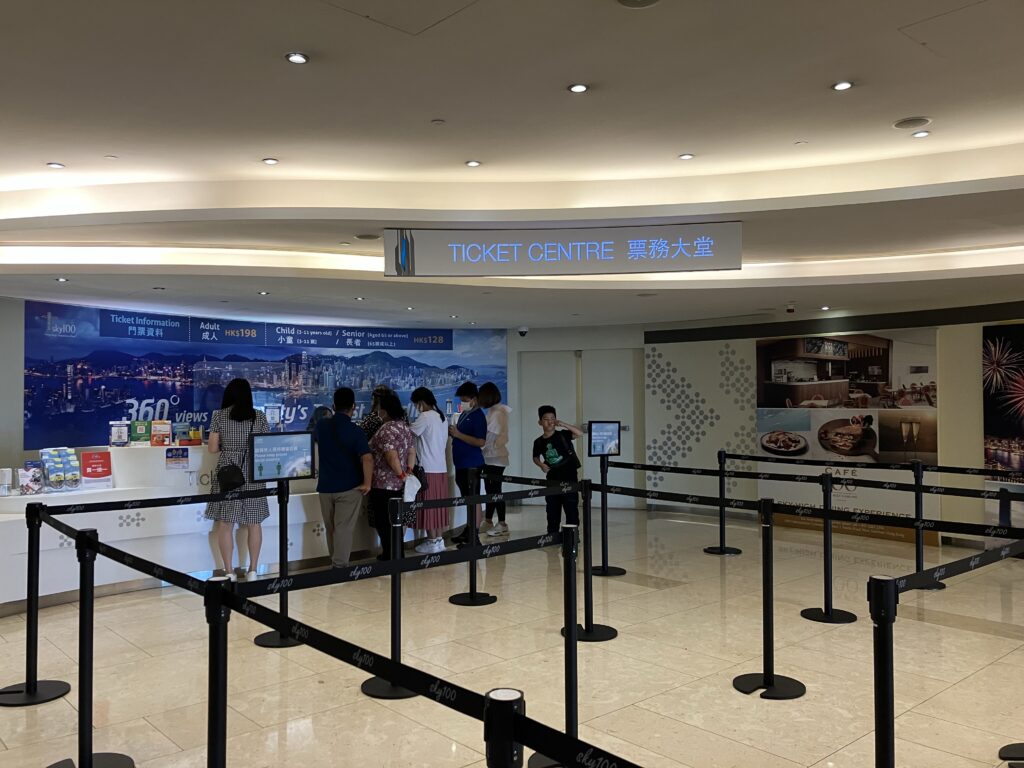 Tickets can also be purchased at the on-site ticket counter.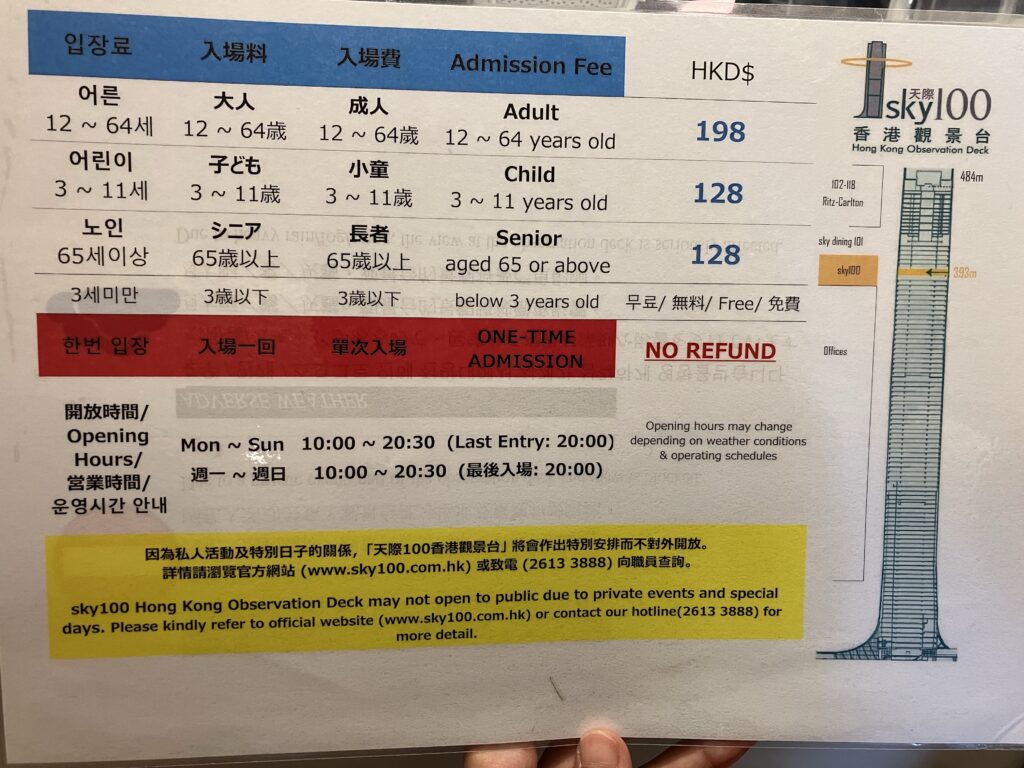 Access
📍 International Commerce Centre (ICC), 1 Austin Rd W, West Kowloon
🕒 10:00 – 20:30
🌍 https://sky100.com.hk/en/
✍ Entrance is located on the 2nd floor of the shopping mall "ELEMENTS" directly connected to Kowloon Station
Gift Shop
At SKY100 in Hong Kong, there is a gift shop located on the same floor as the observation deck. The shop offers various items such as Hong Kong-themed goods, SKY100 original merchandise, and postcards. They also have many products from the shops we introduced earlier in Hong Kong.
As for SKY100 original merchandise, they have items like ballpoint pens, tote bags, T-shirts, and mugs.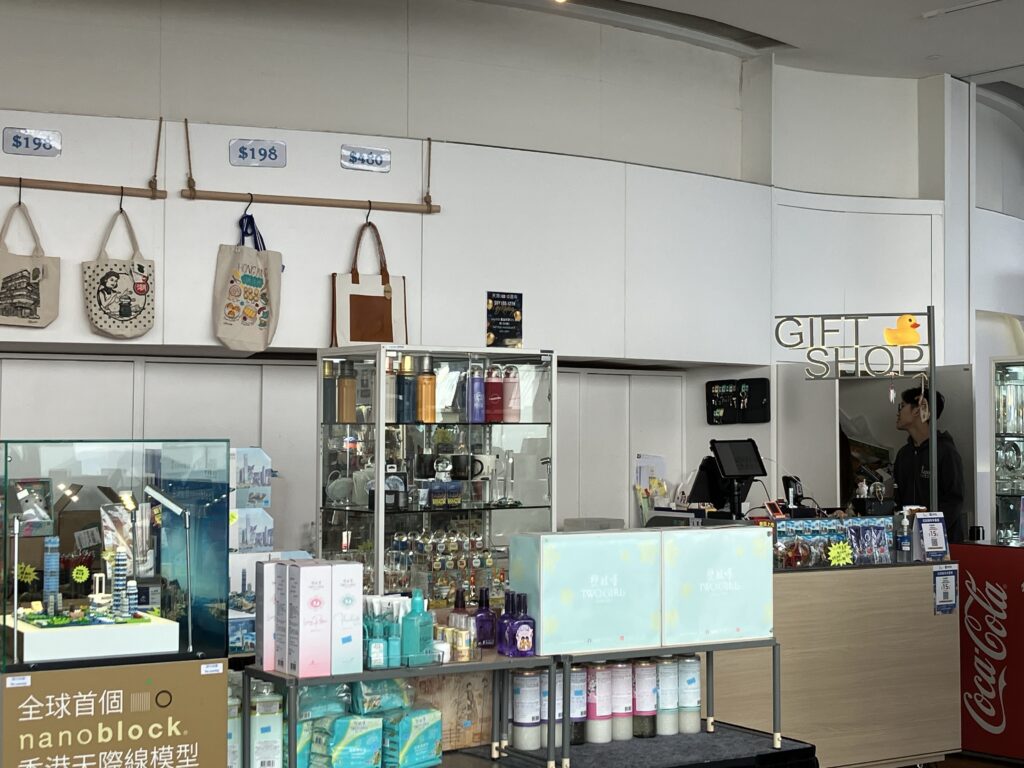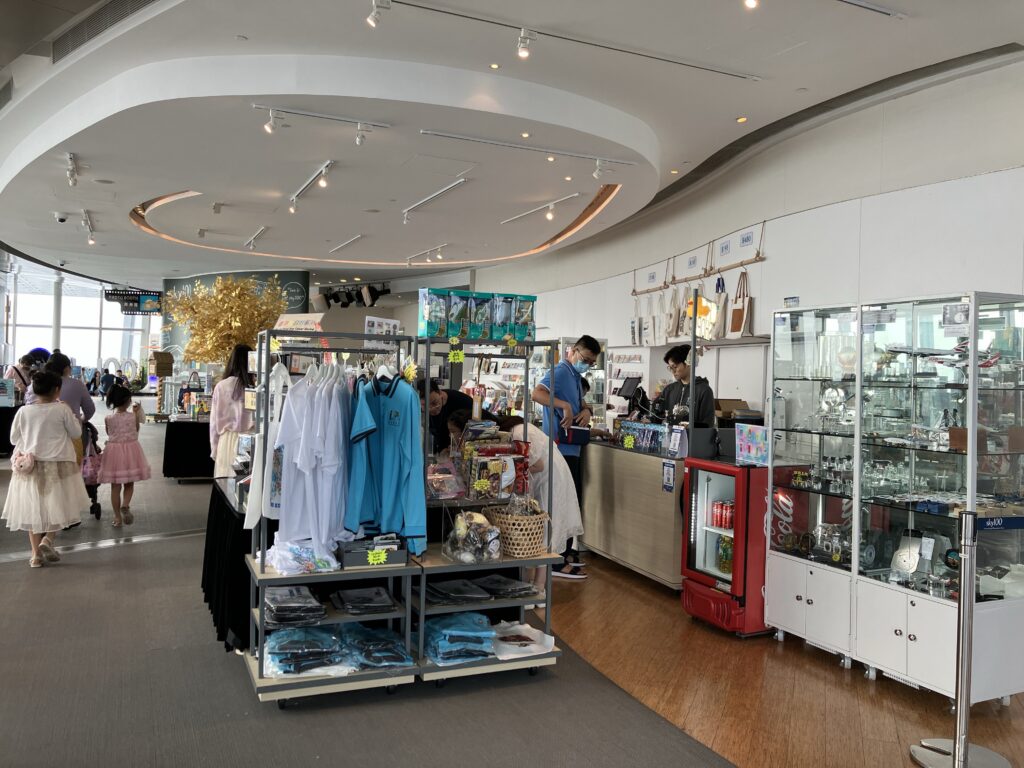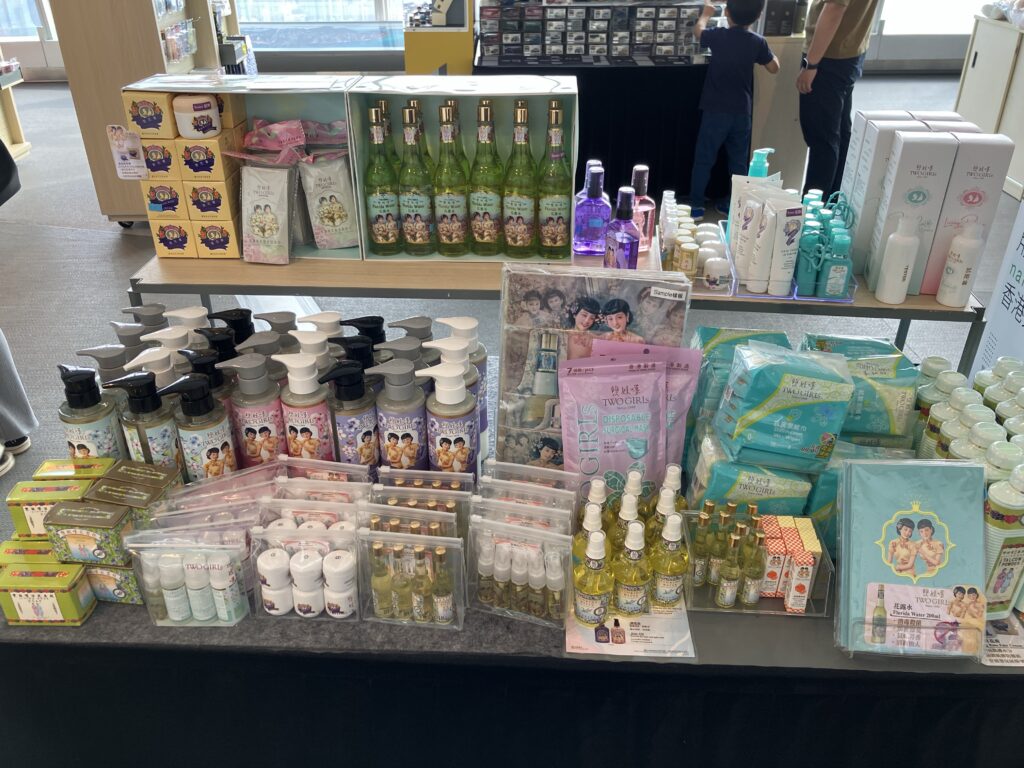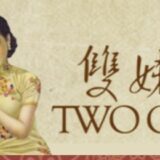 【Causeway Bay】Cosmetic brand "TWO GIRLS"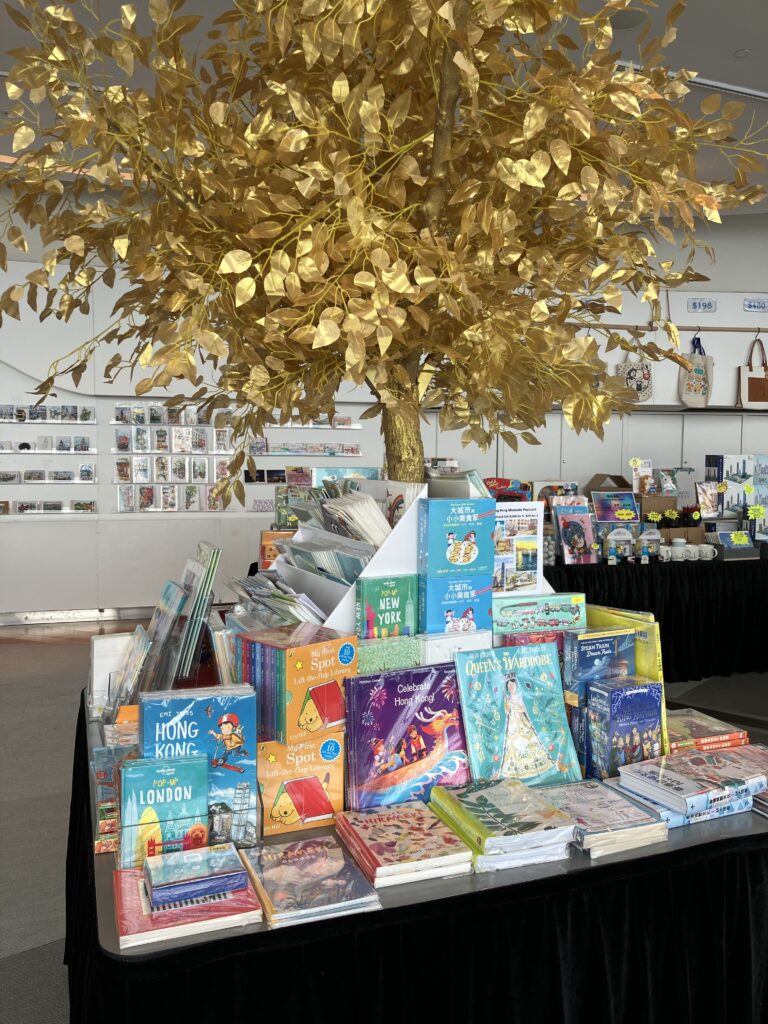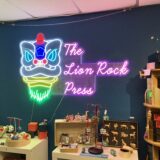 【Sheung Wan】Perfect for gifts: "The Lion Rock Press"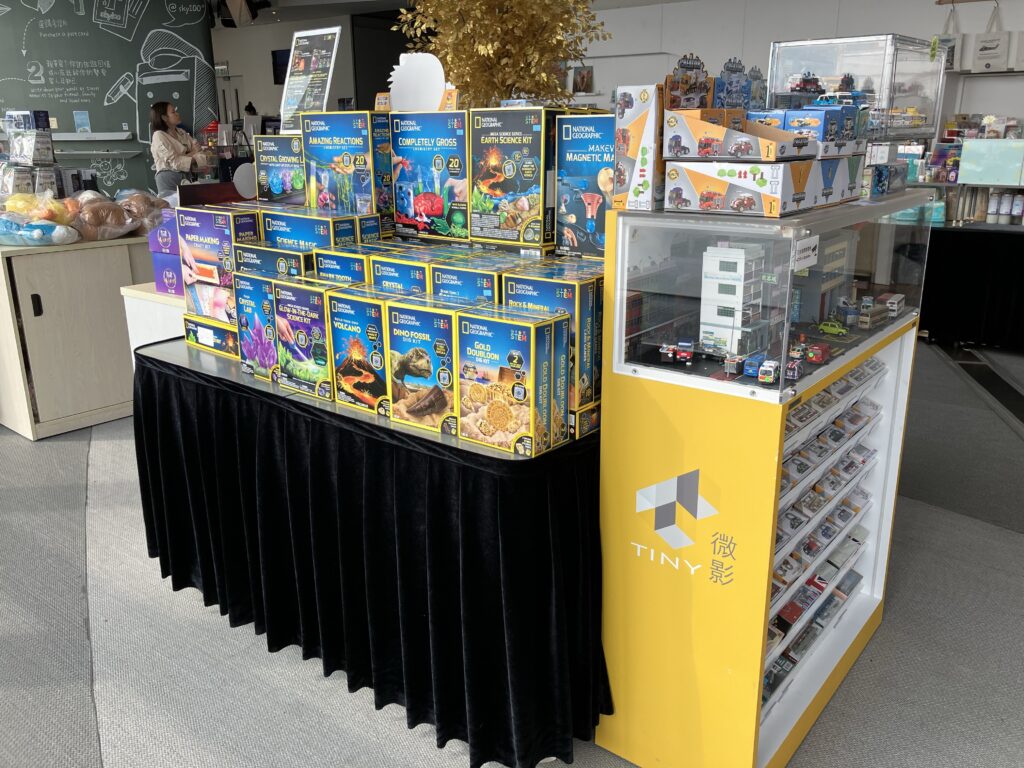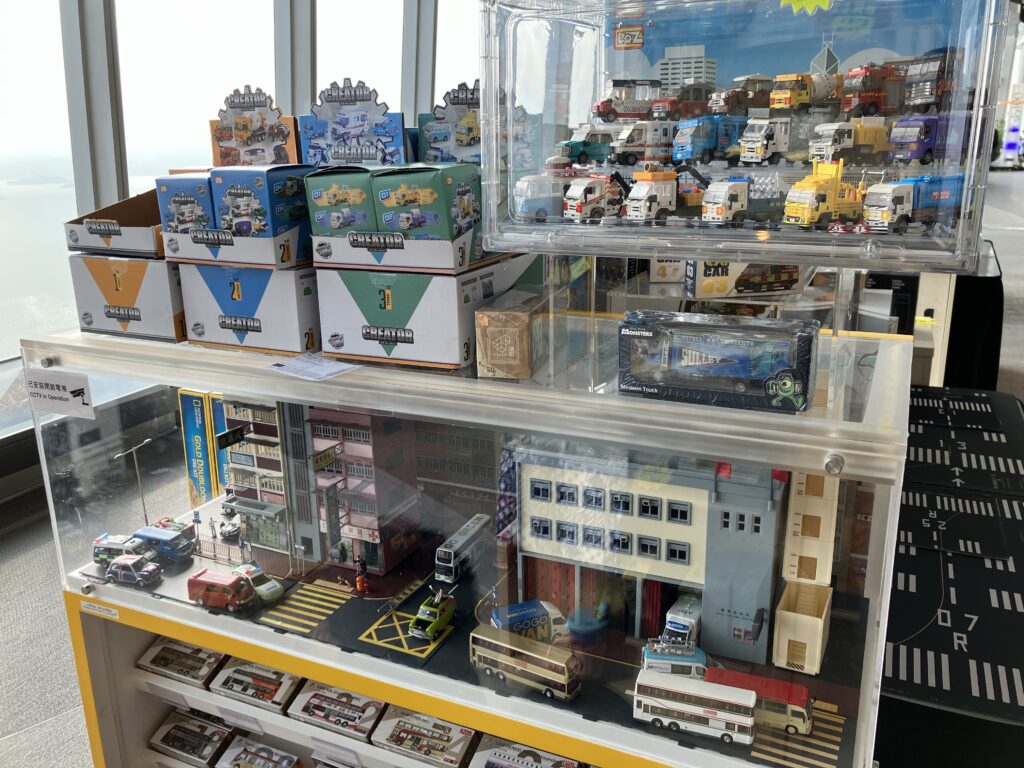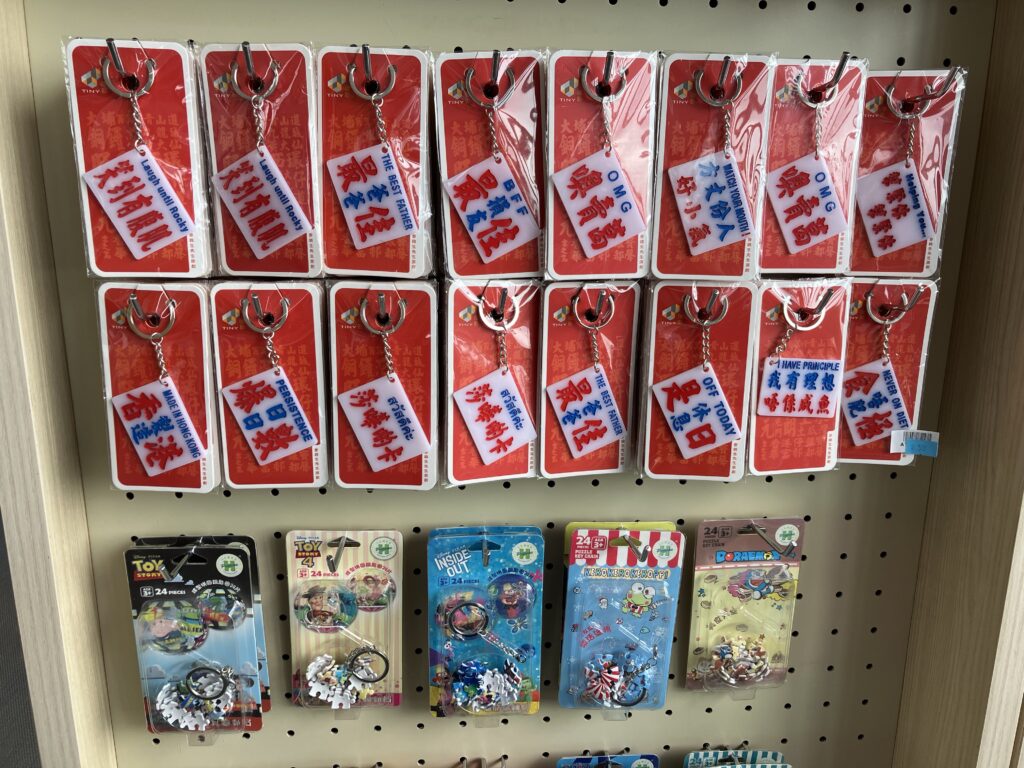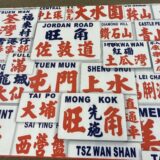 【Jordan】Mini Bus Destination Plate Manufacturer "Hawk Advertising Company Limited"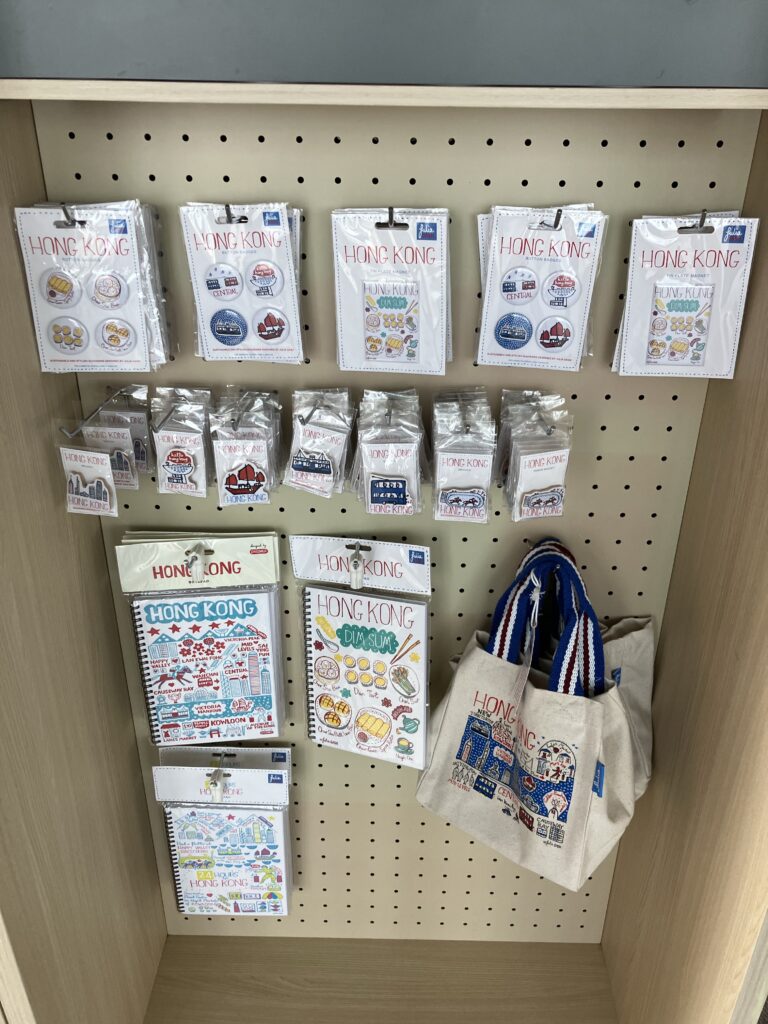 Café 100 at the Observation Deck – The Ritz-Carlton
Café 100 is a café located within the SKY100 Observation Deck, offering light snacks and beverages. Provided by The Ritz-Carlton, it allows you to enjoy an elegant time while admiring the view.
The café is named after the fact that the observation deck is located on the 100th floor. In particular, the afternoon tea set is popular and offers Hong Kong sweets, tea, sandwiches, and more.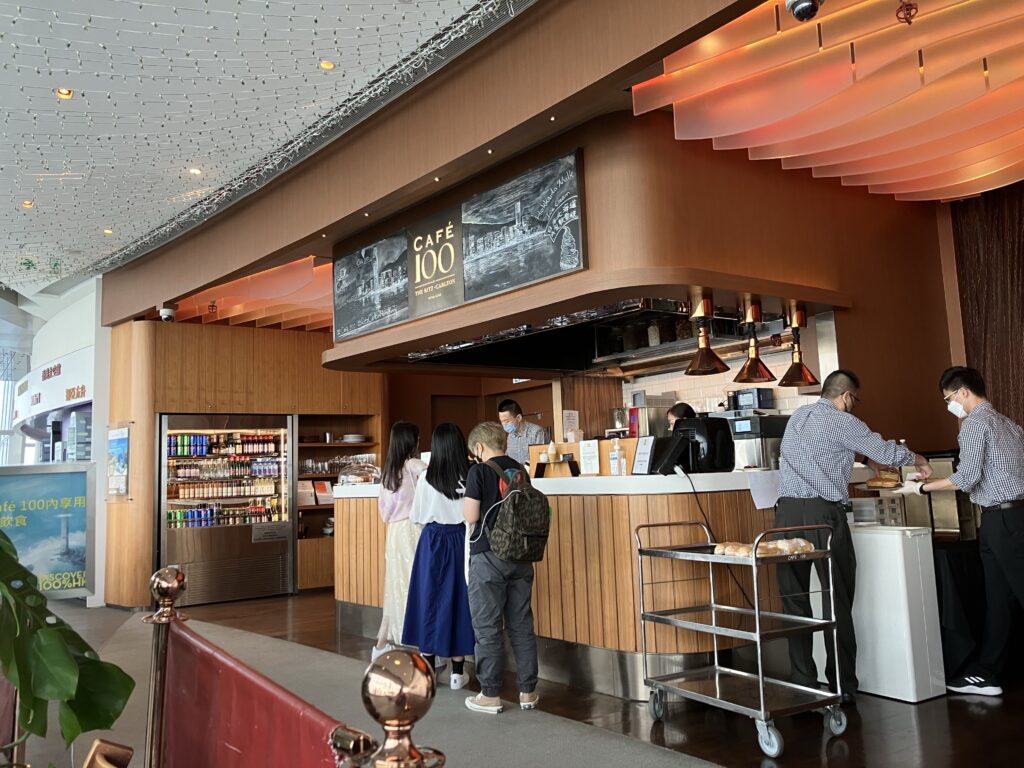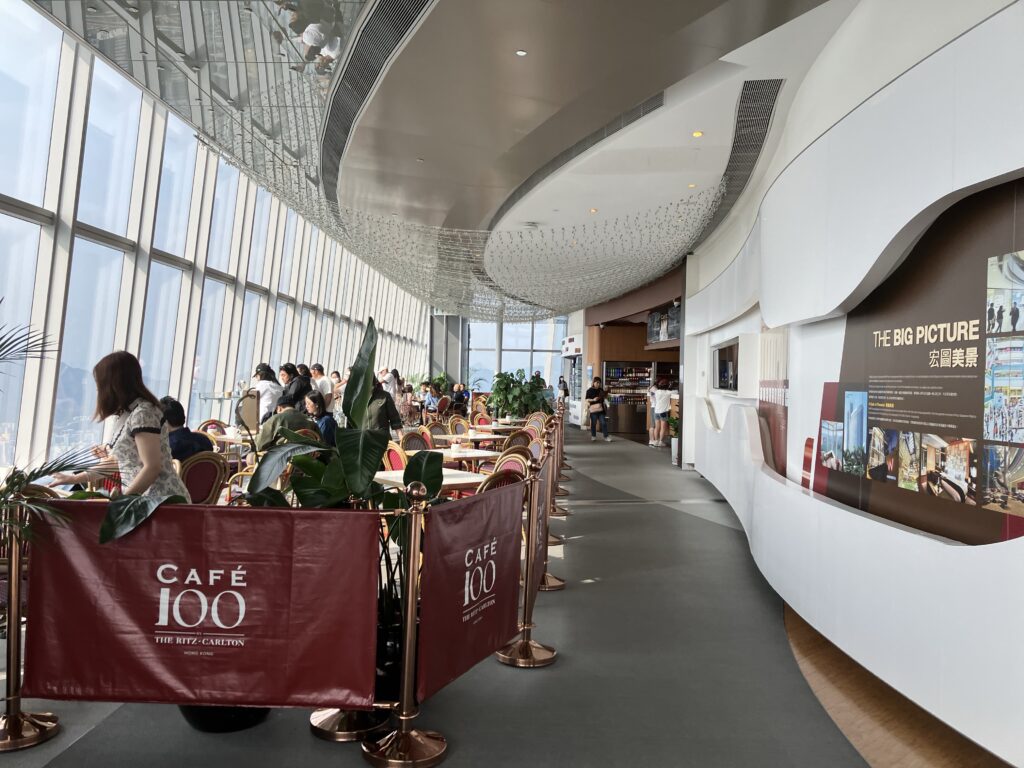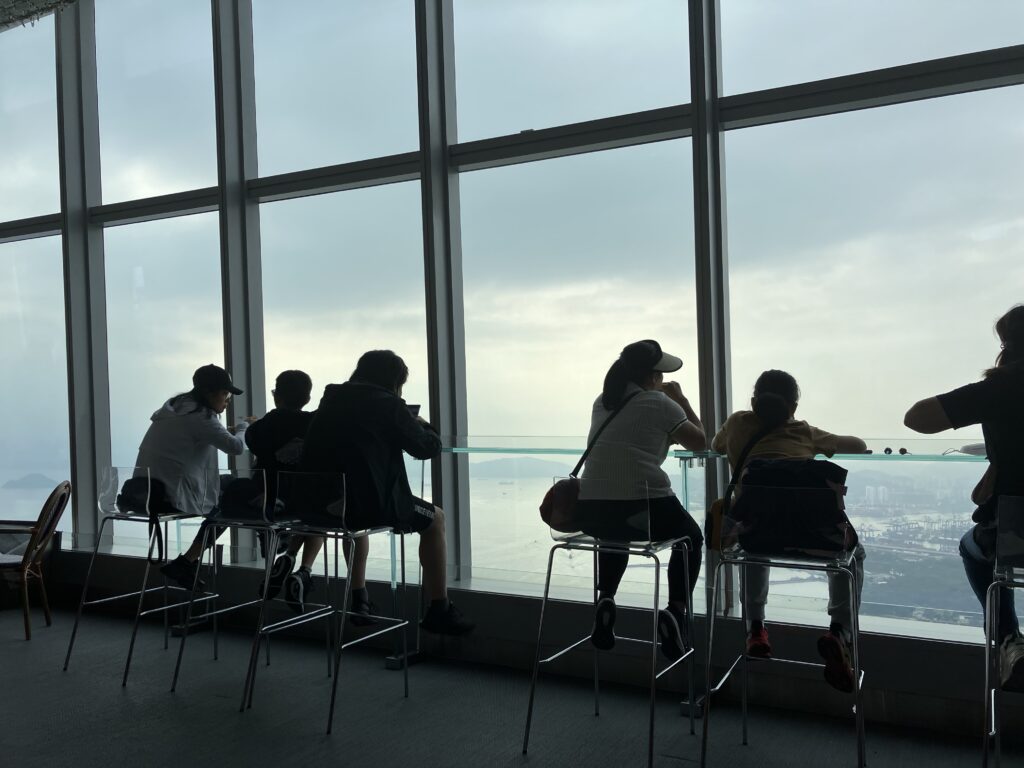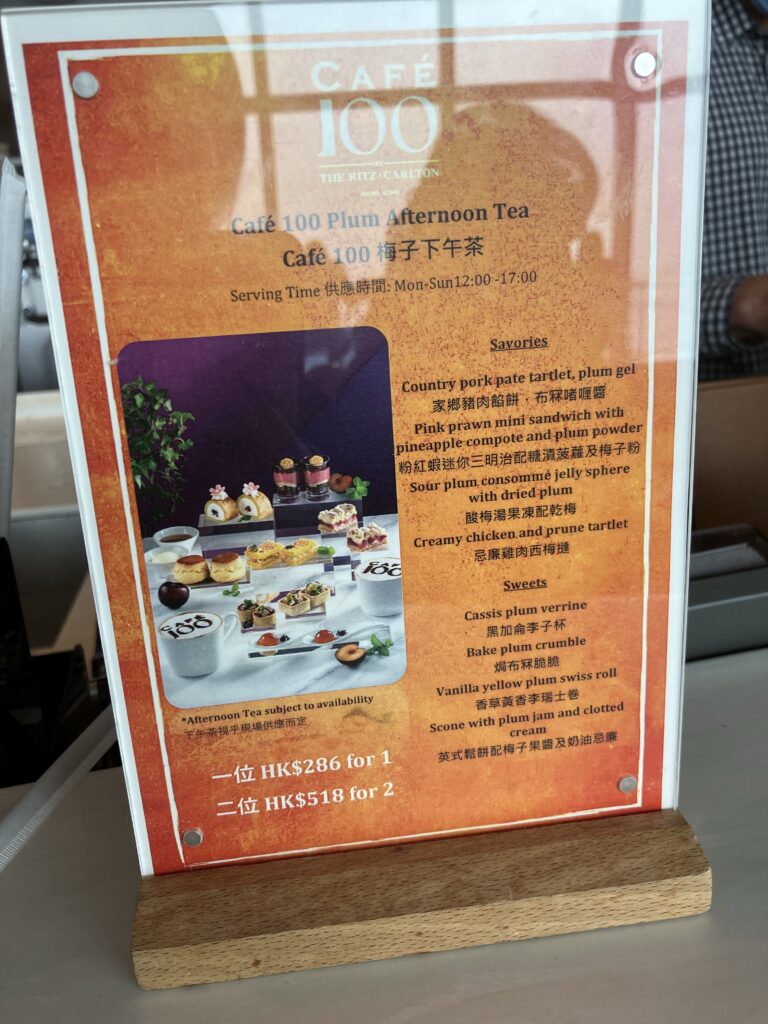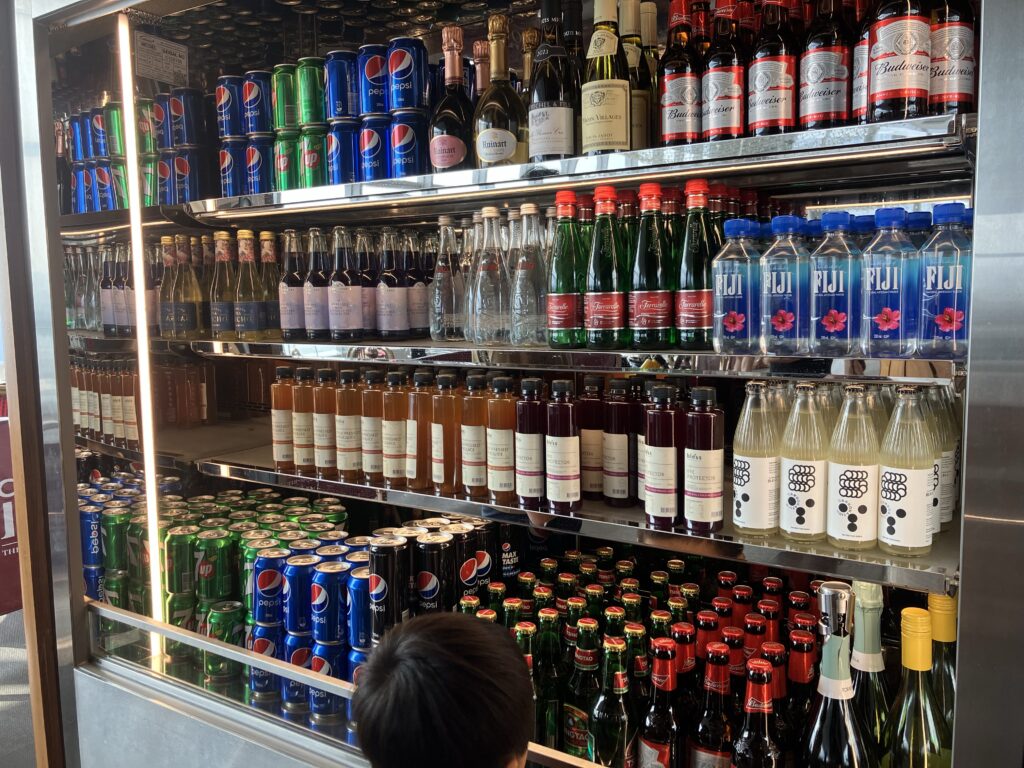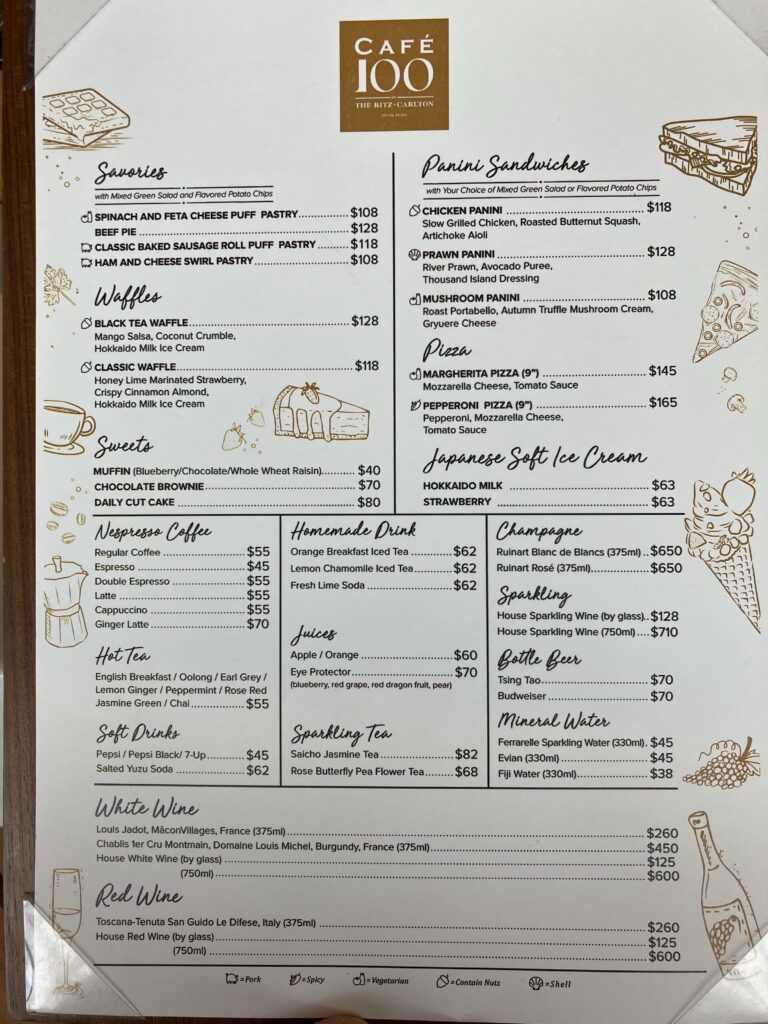 Summary
SKY100 is an observation deck where you can enjoy a 360-degree panoramic view of Hong Kong.
Whether it's day or night, you can experience different views, so be sure to visit.
Thank you for reading today.
SKY100 Hong Kong Observation Deck Ticket