Immerse yourself in a retro ambiance perfect for photography at the Hong Kong Railway Museum. This museum offers a unique experience, allowing you to enter and sit inside vintage train carriages, creating a feeling of time travel to the past. Whether you're a railway enthusiast or simply interested in history, this museum offers a delightful experience.
Expedia Japan Summer Sale! Over 20% Off Select Hotels【Valid until October 31】
Introduction to the Hong Kong Railway Museum
The Hong Kong Railway Museum, located in the heart of Tai Po Market, is a 6,500 square meter outdoor museum established within the refurbished Tai Po Market Train Station building. Built in 1913, the station features traditional Chinese architectural elements, including its iconic sloped roof. Designated as a monument in 1984, it was subsequently renovated and transformed into a museum in 1985.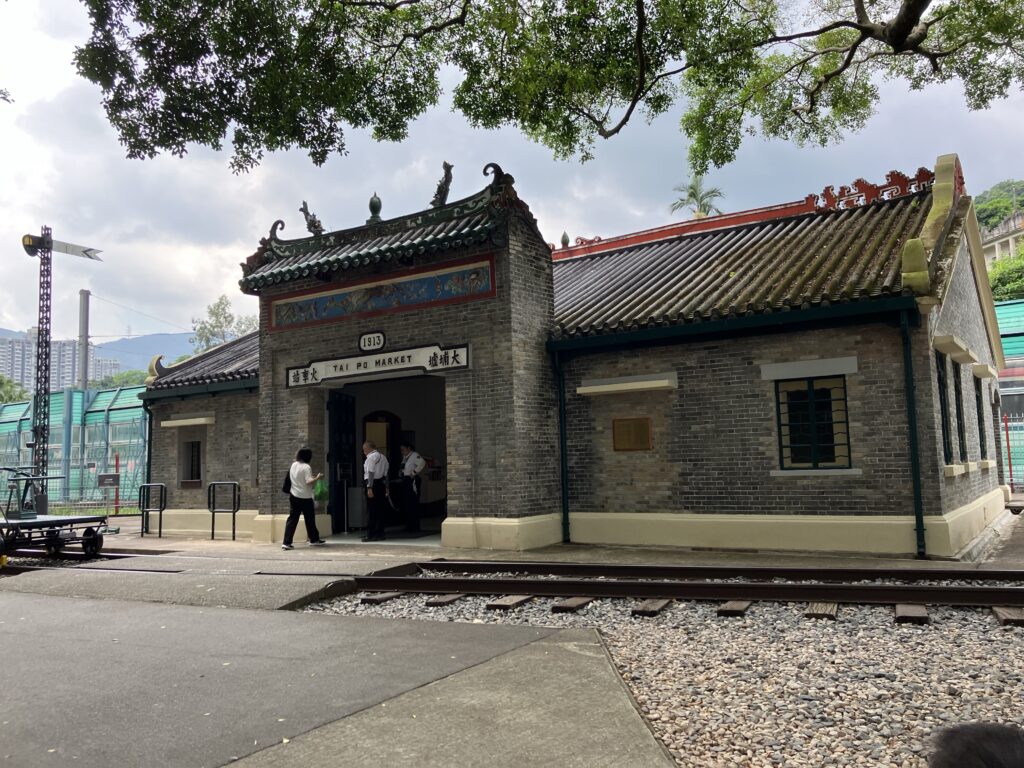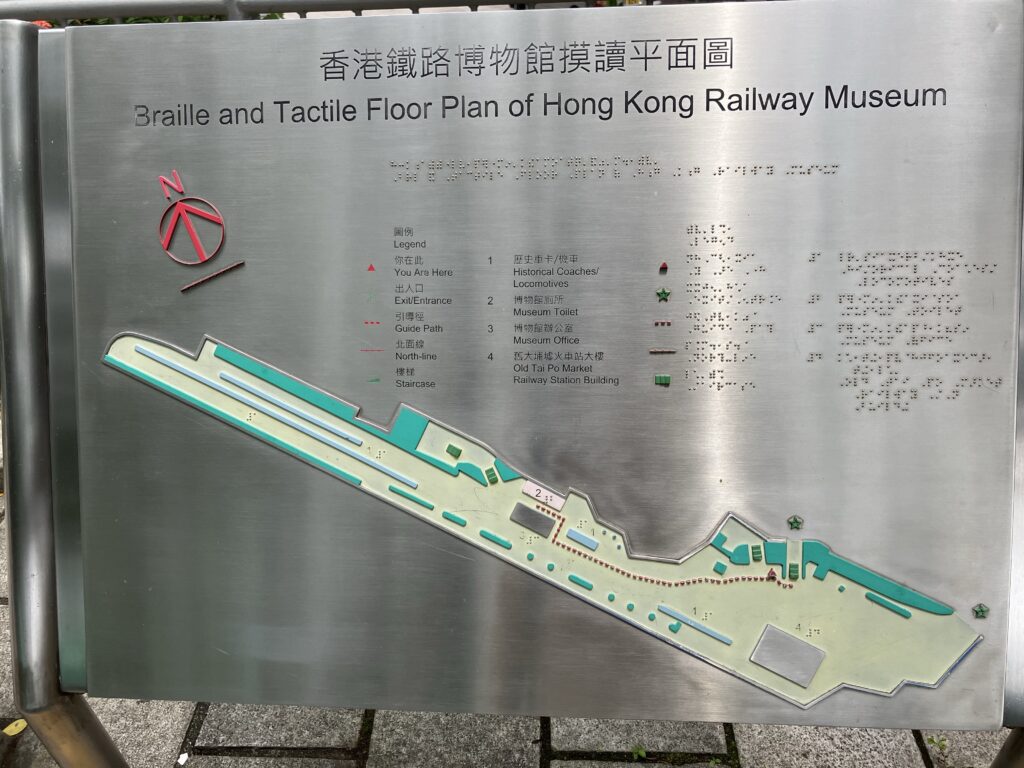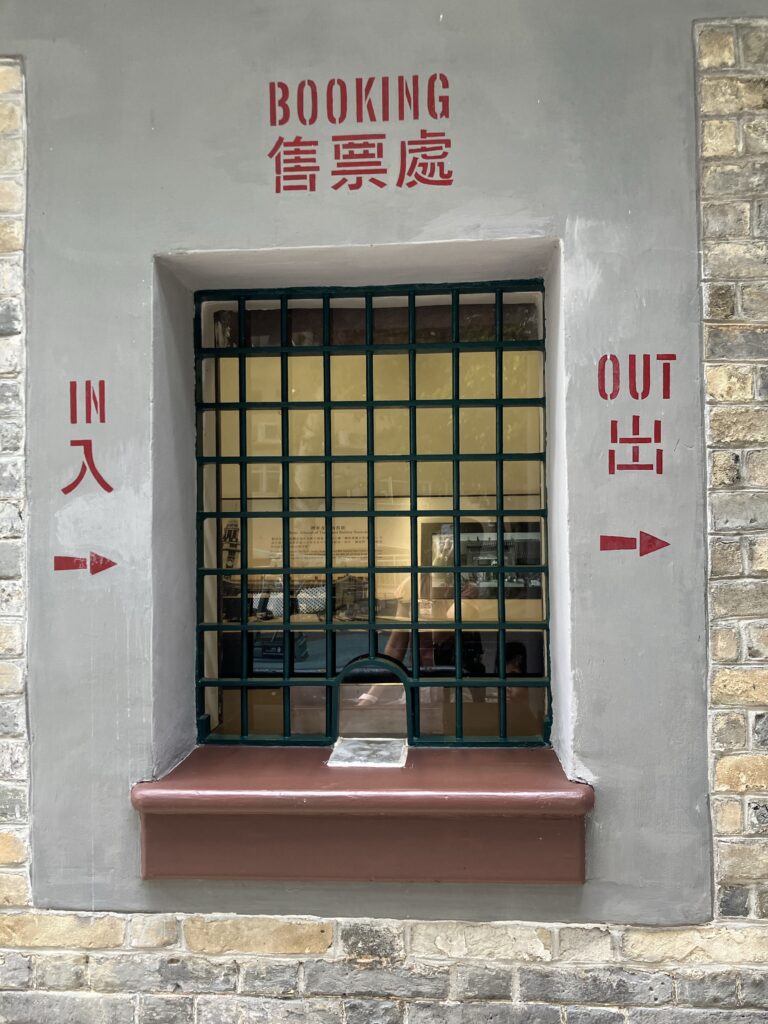 Exhibition Area
This section introduces exhibits related to the history and evolution of railway transportation in Hong Kong. Historical photos and models are on display.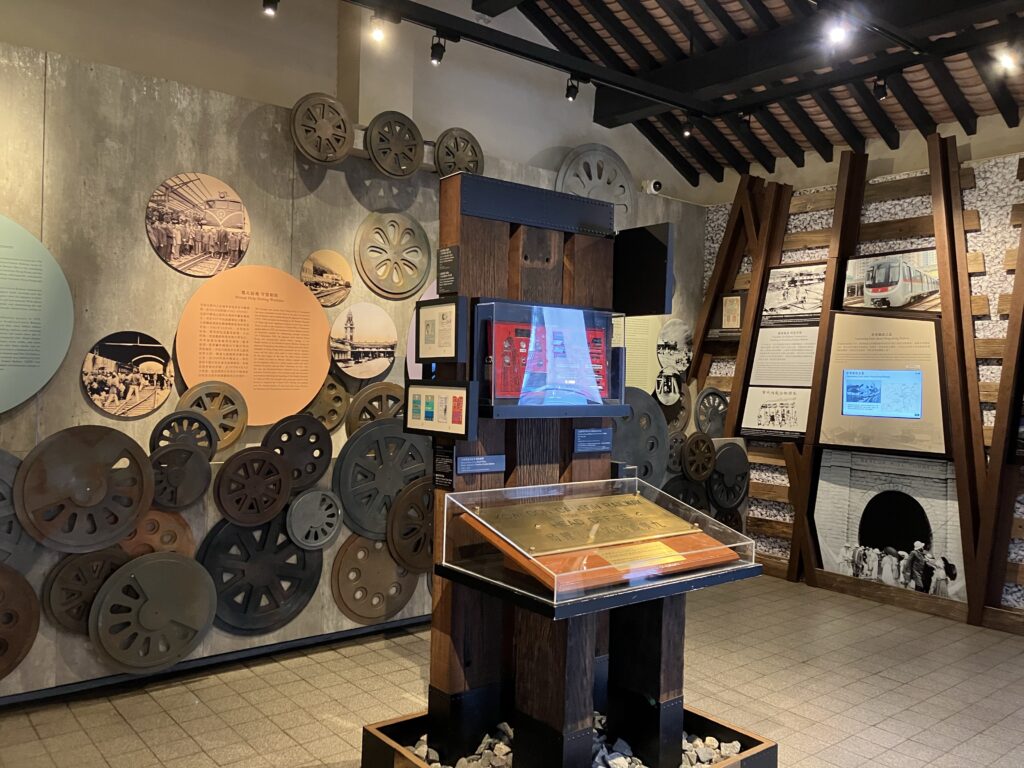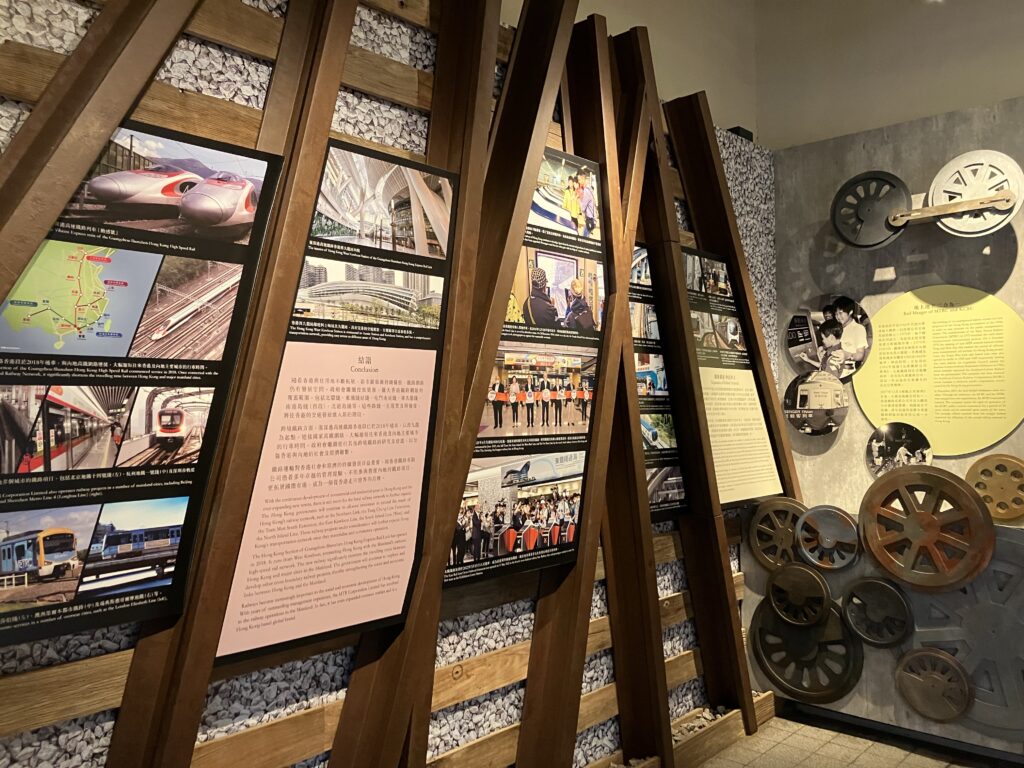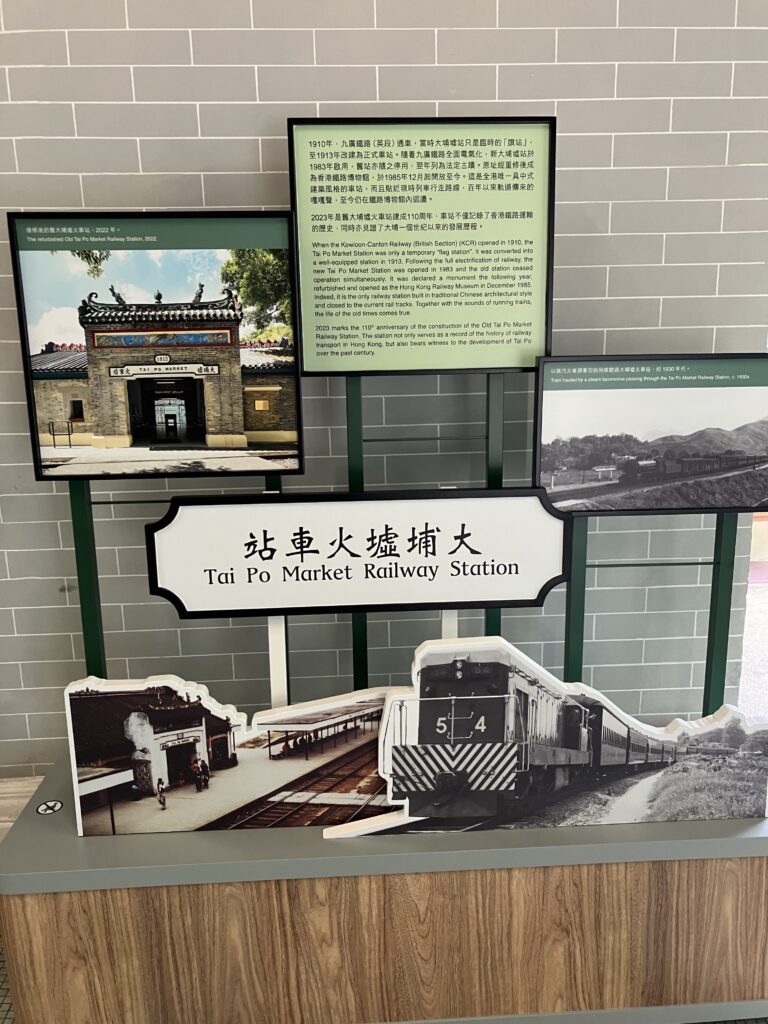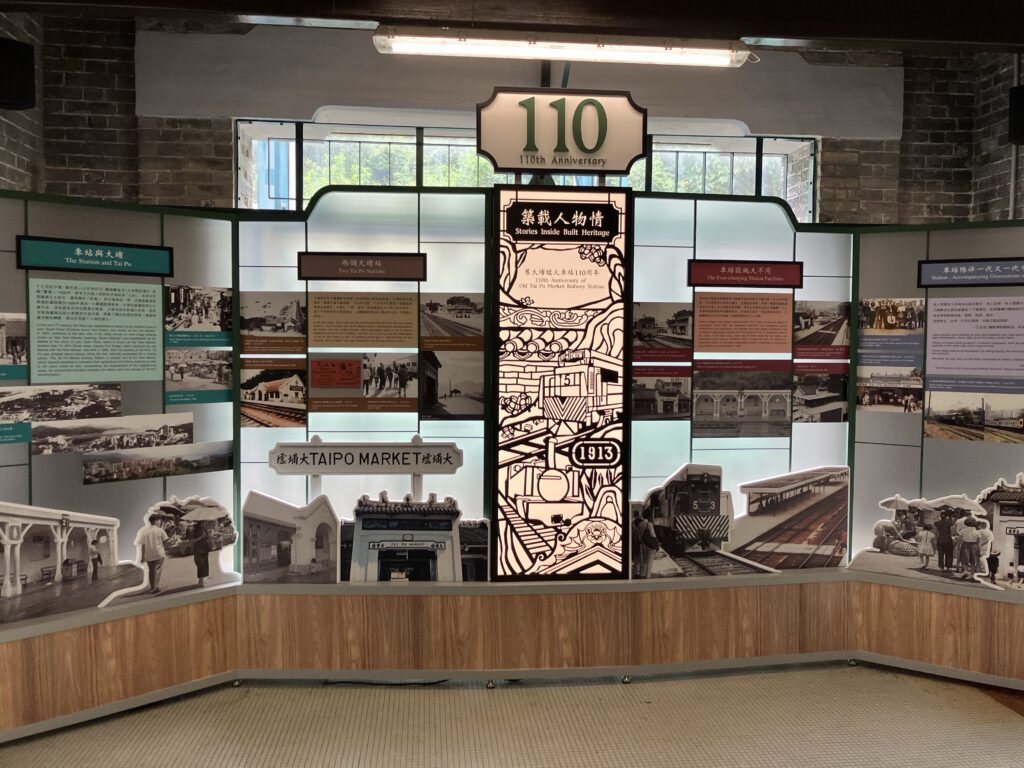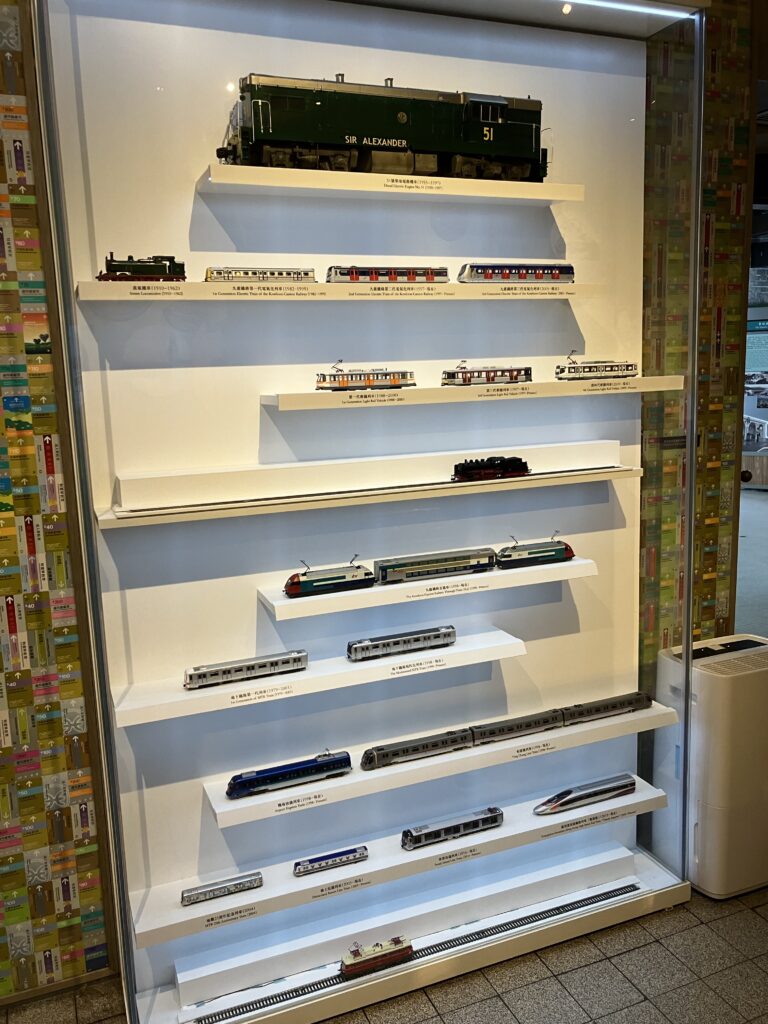 Outdoor Area
The museum features actual railway vehicles in its outdoor area, and visitors can enter these vehicles. Historic steam locomotives, diesel engines, passenger cars, and more can be seen.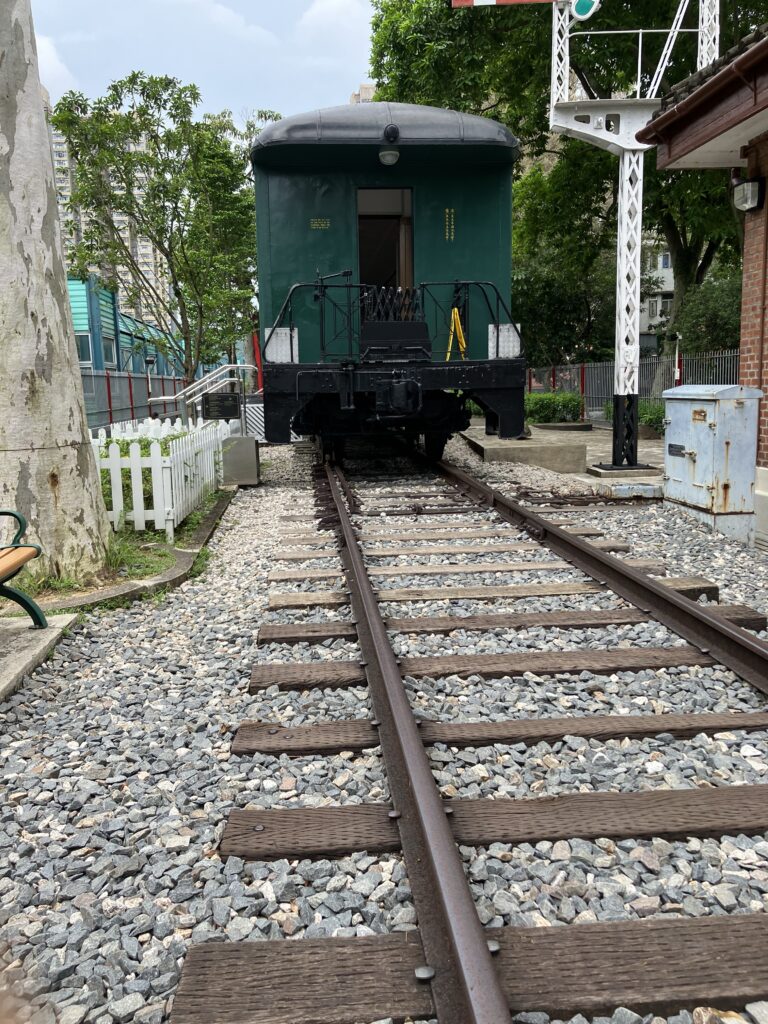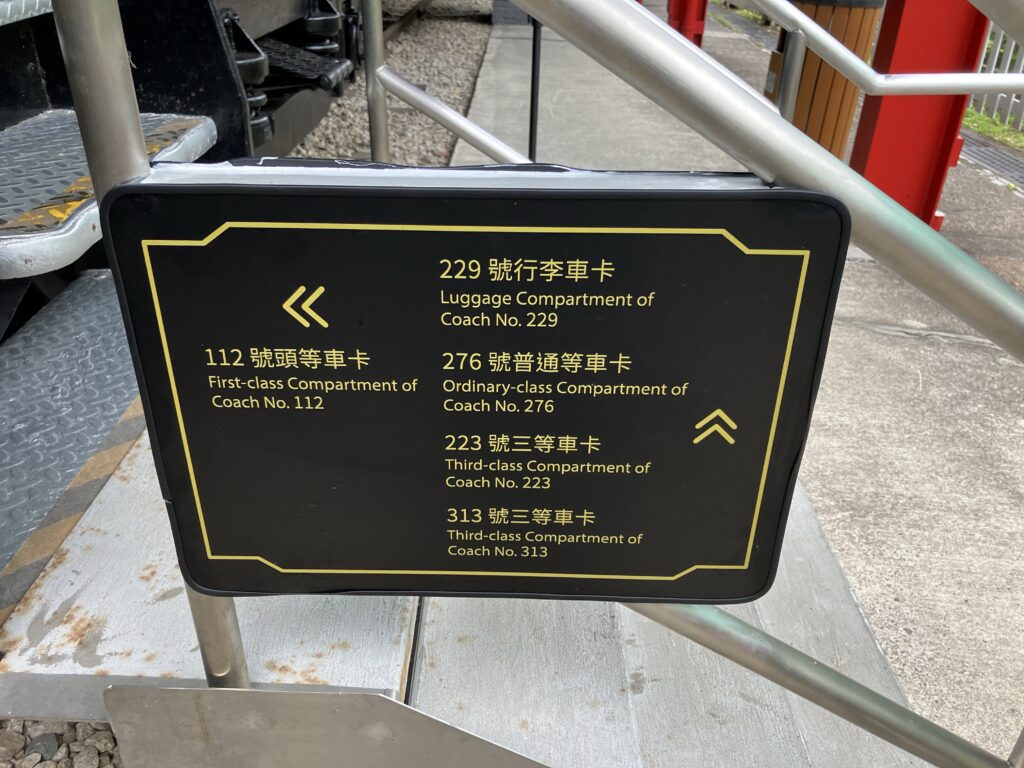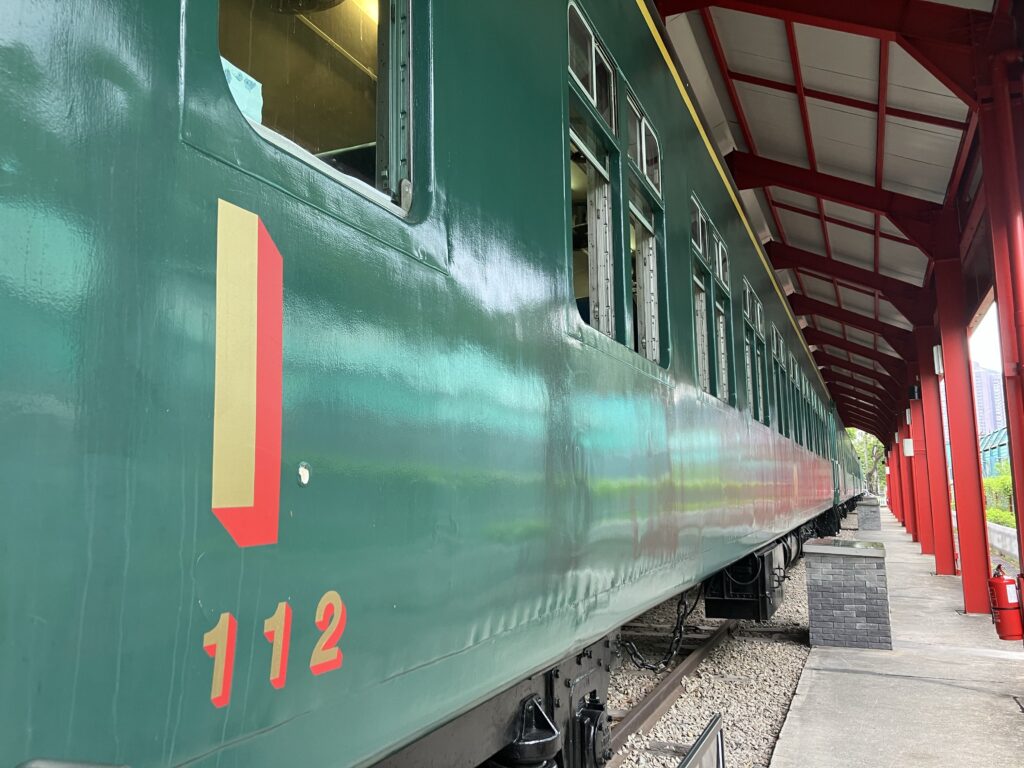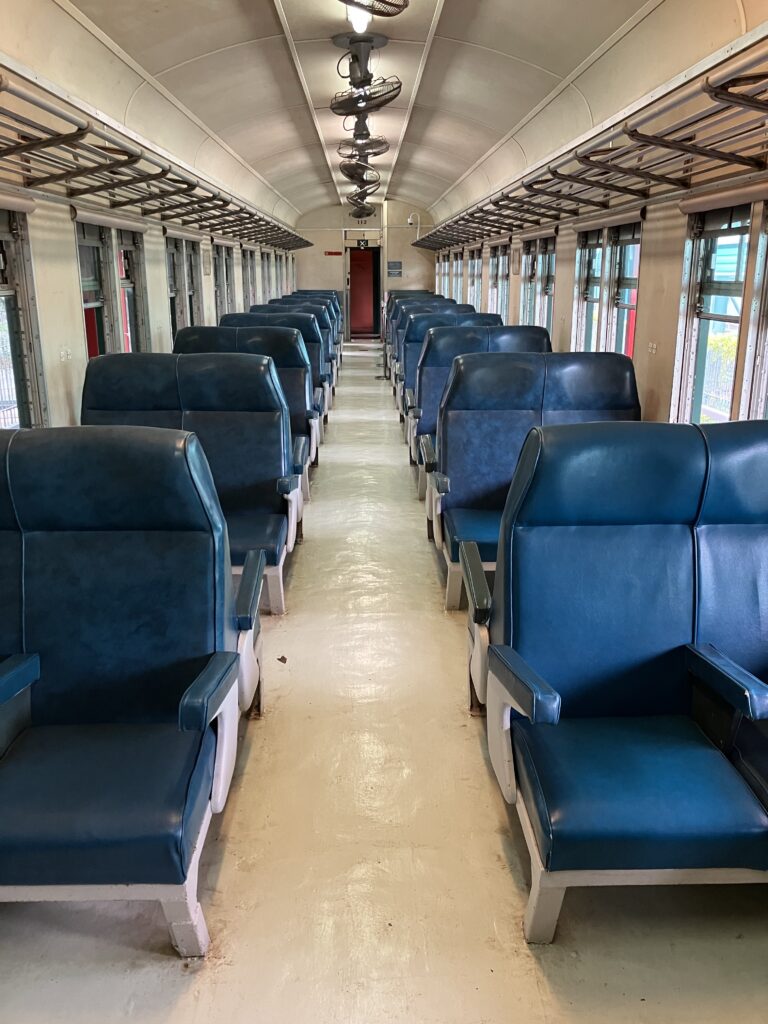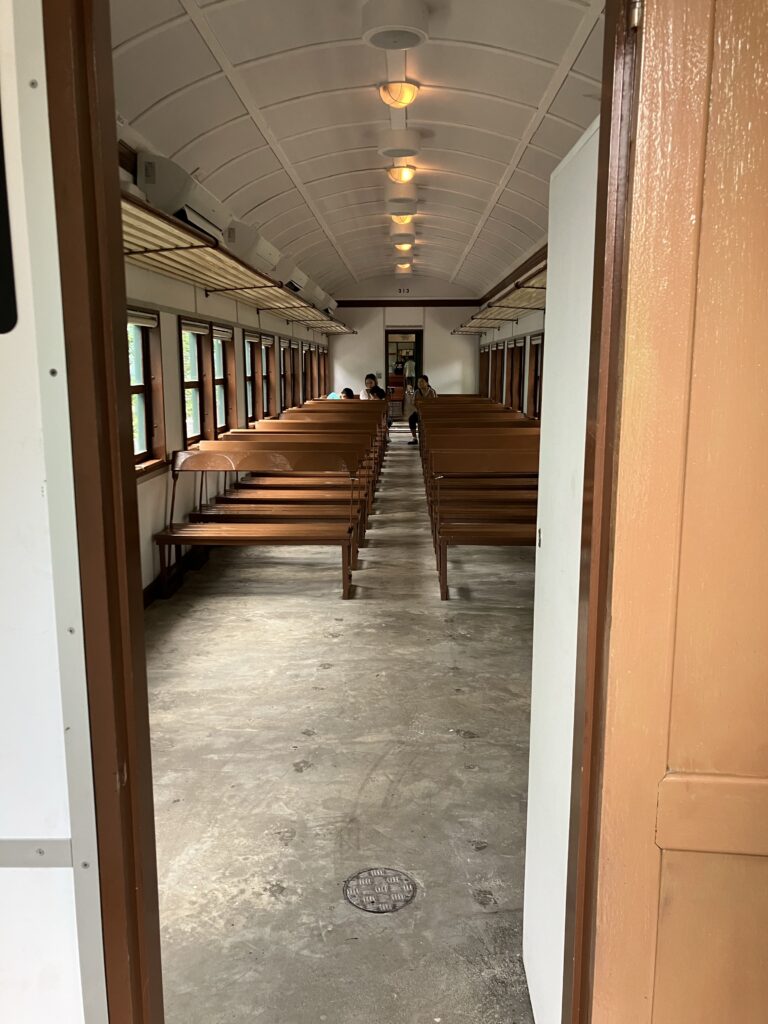 You can actually sit down as well.
On weekends, there also seems to be screenings on the onboard screens.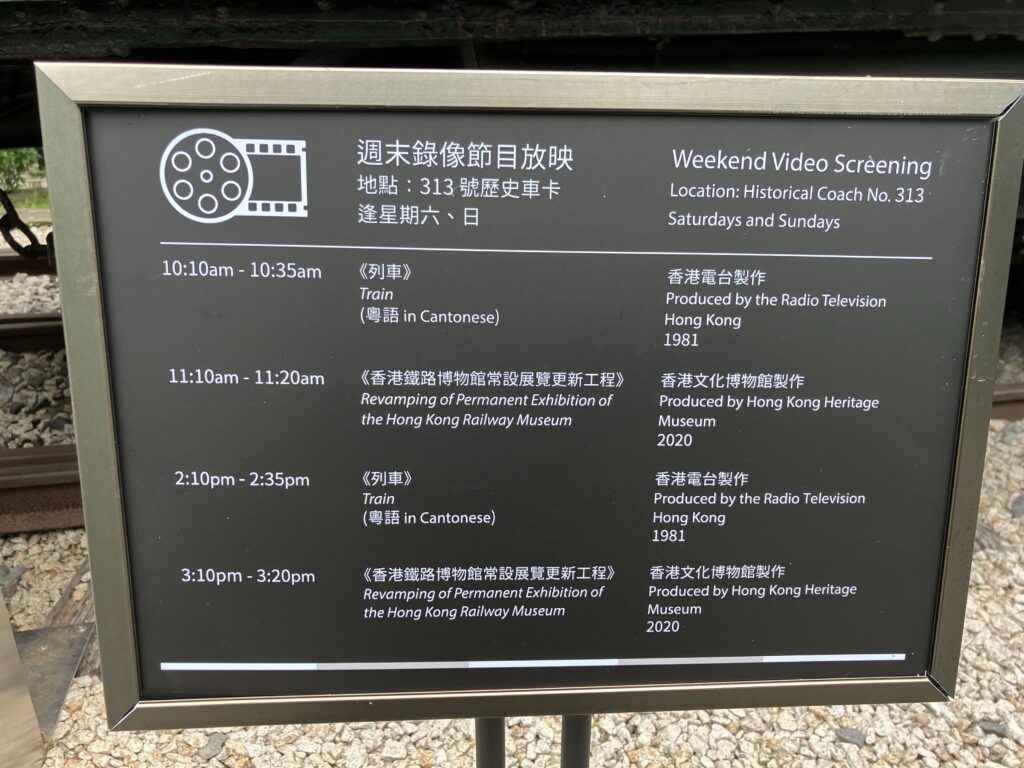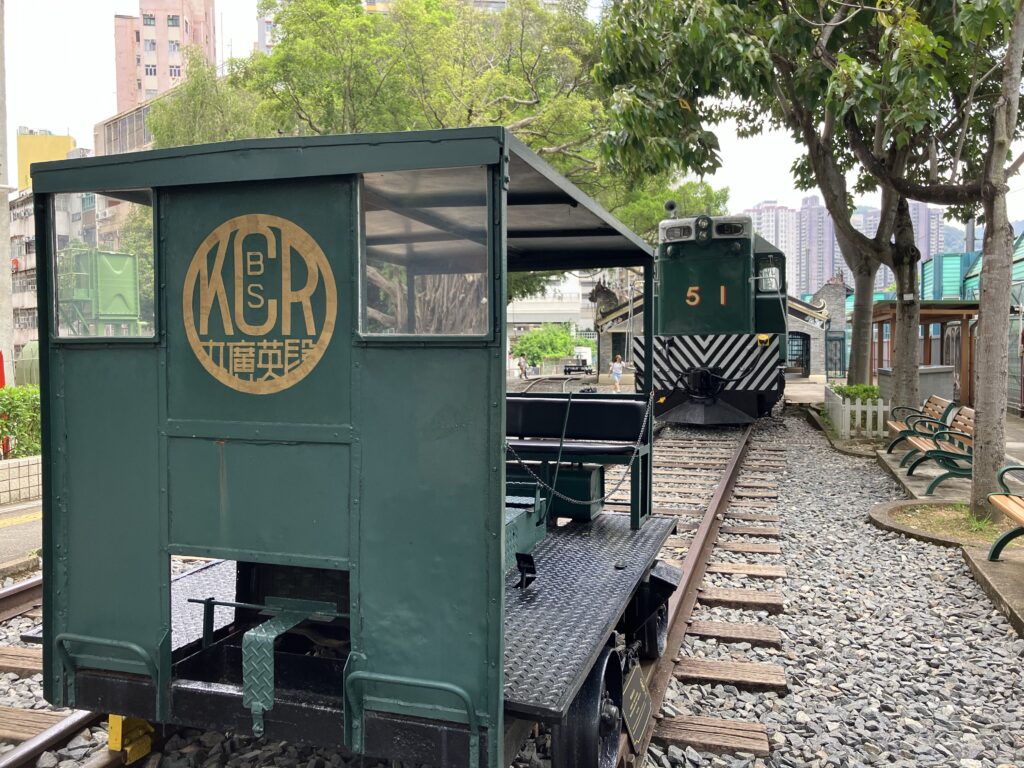 Basic Information
Address: 13 Shung Tak Street, Tai Po Market, Tai Po, Hong Kong.
Hours: 10:00 AM to 6:00 PM
Closed on: Tuesdays (except on public holidays)
Admission Fee: Free
Access from MTR
Hong Kong Railway Museum is a 10-minute walk from Tai Wo Station on the MTR. It seems to take about 15 minutes on foot from Tai Po Market Station. We used Tai Wo Station this time.
Access from Tai Wo Station
Exit from Tai Wo Station Exit B, turn right, and take the escalator down to enter Tai Wo Plaza.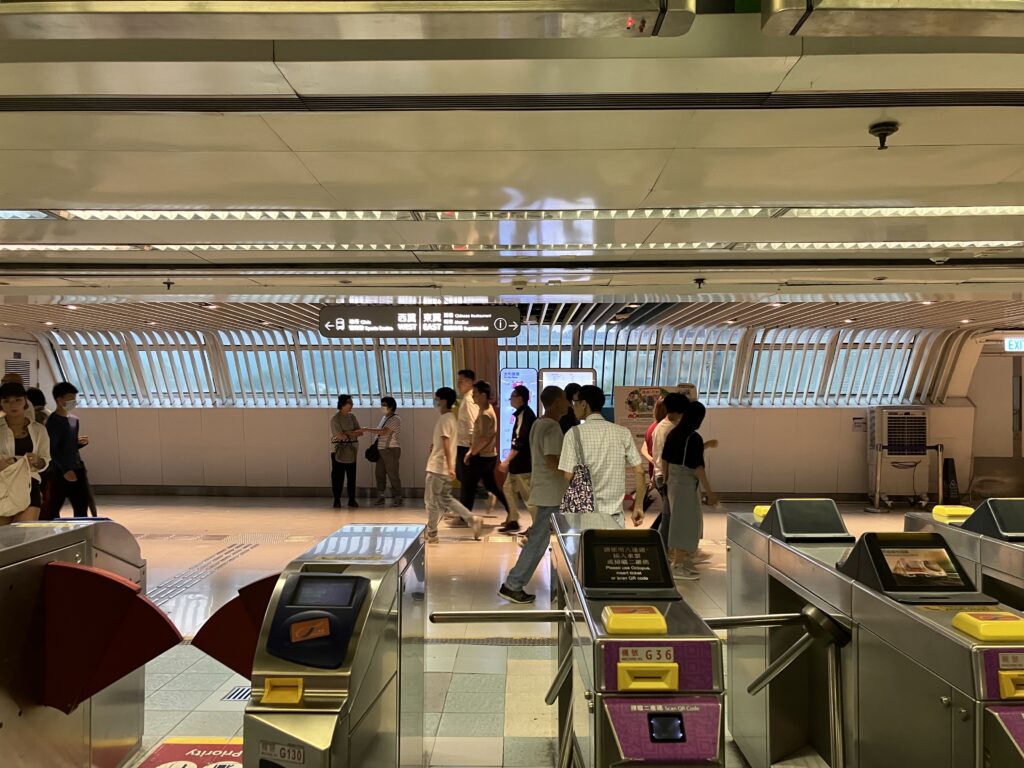 Next, proceed through the passage on the right and take the escalator to reach the ground level.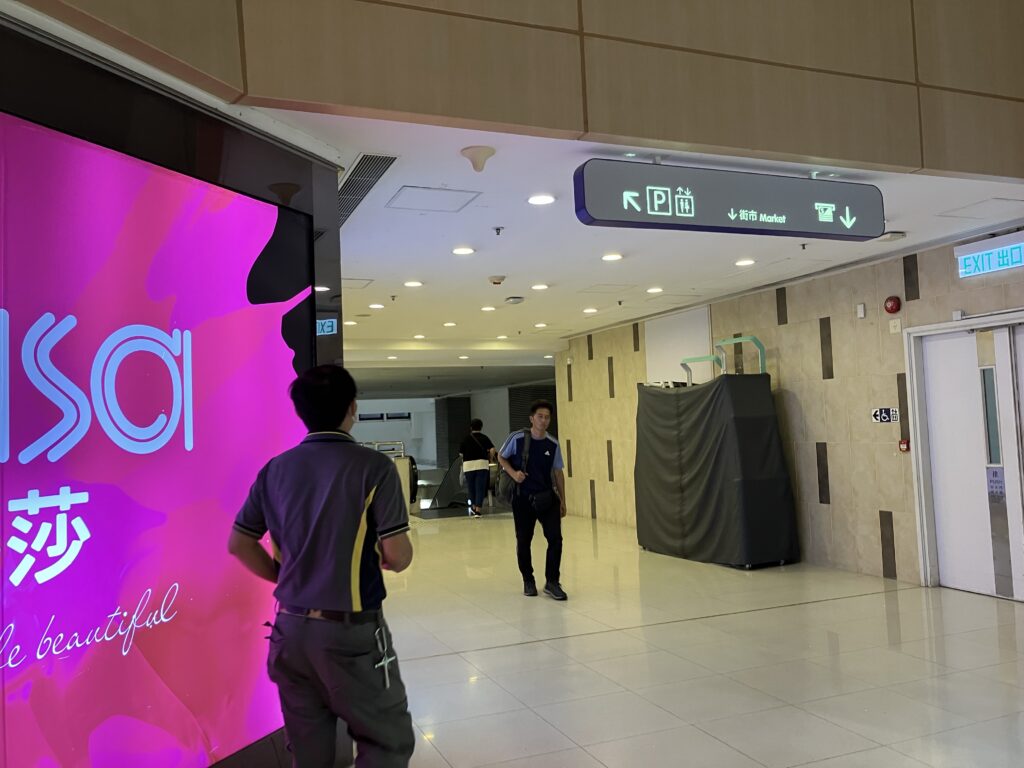 Once you're above ground, head towards Ai Wo House and Kui Wo House.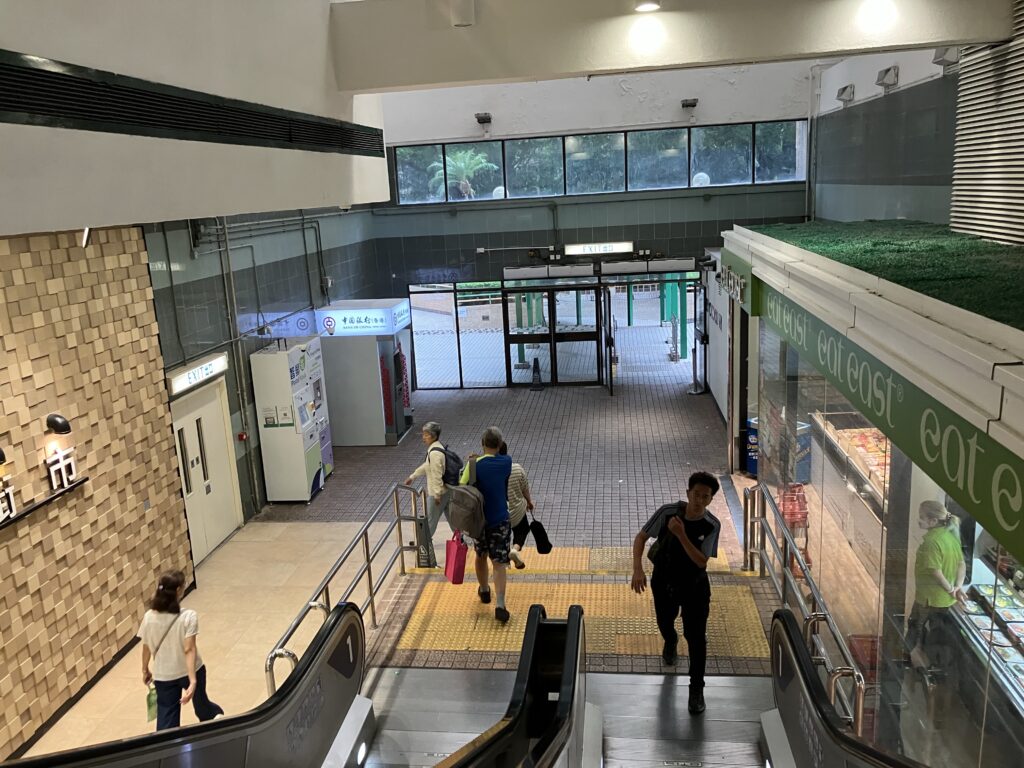 Cross Tai Wo Bridge and proceed to the left.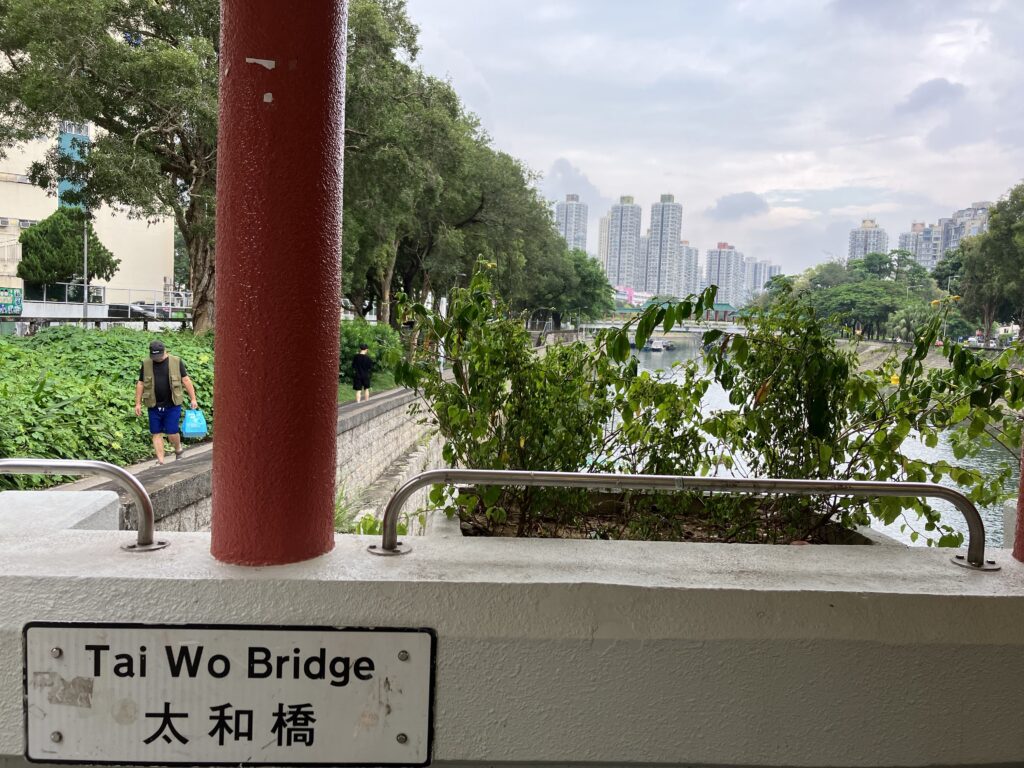 After crossing the bridge, go left and you'll immediately reach Yan Hing Street.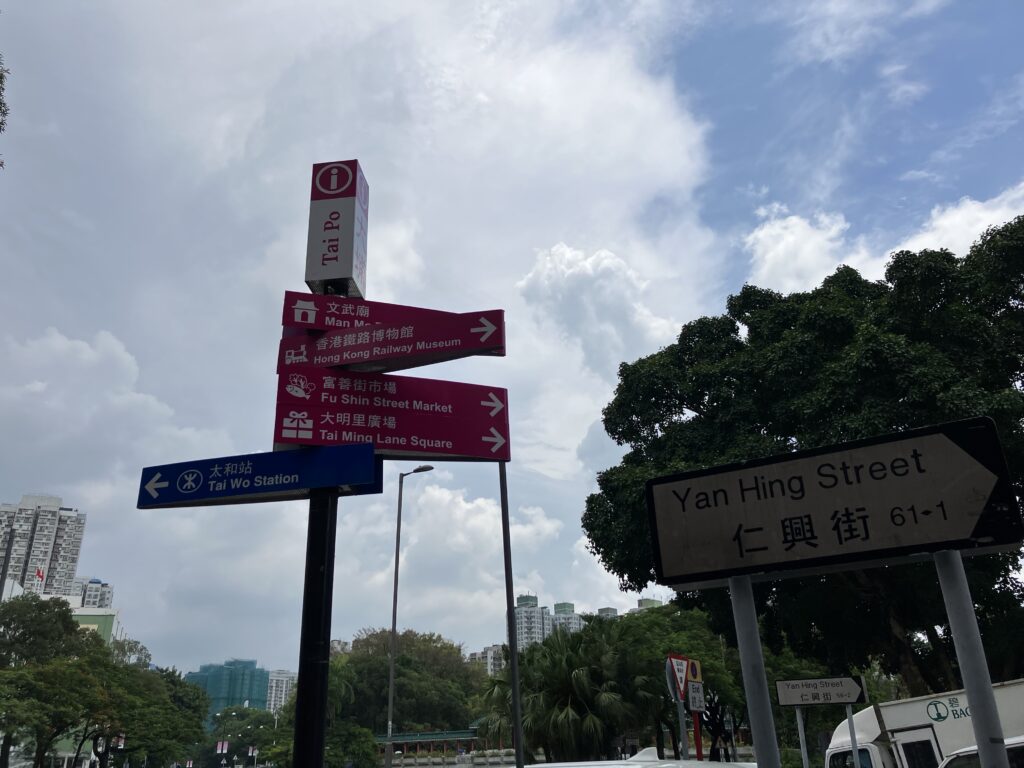 As you continue along Yan Hing Street, you'll come to Hong Kong Railway Museum at the end.
View of Yan Hing Street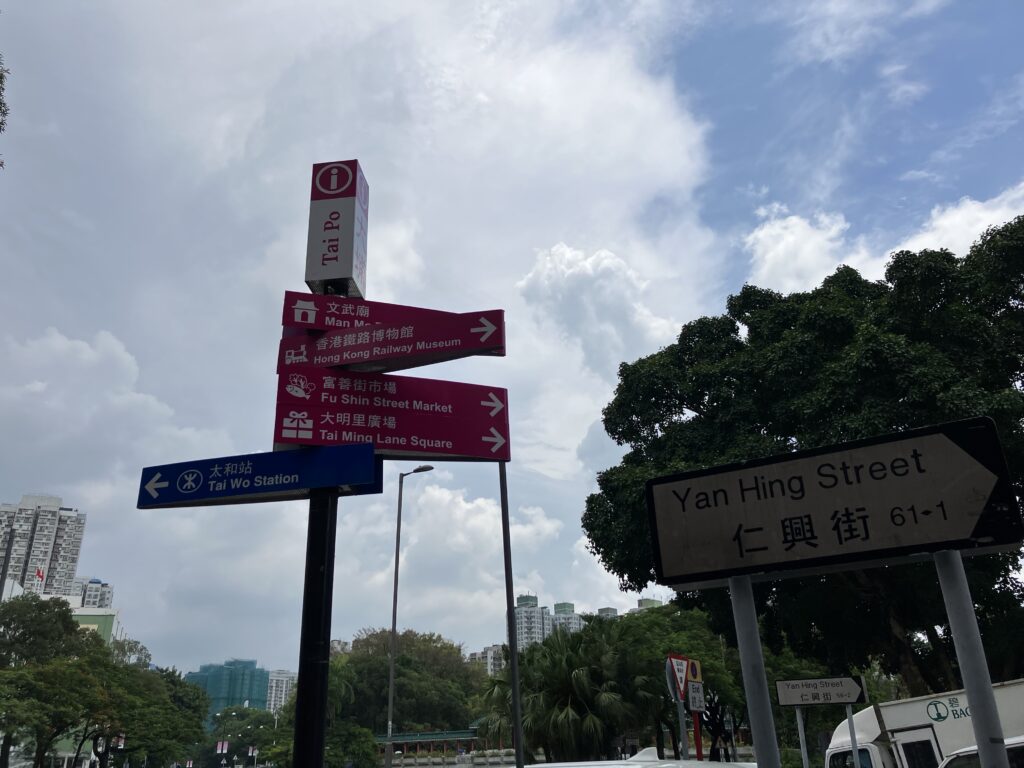 As you continue along Yan Hing Street, you'll come to Hong Kong Railway Museum at the end.
View of Yan Hing Street
We arrived in about a 10-minute walk from Tai Wo Station.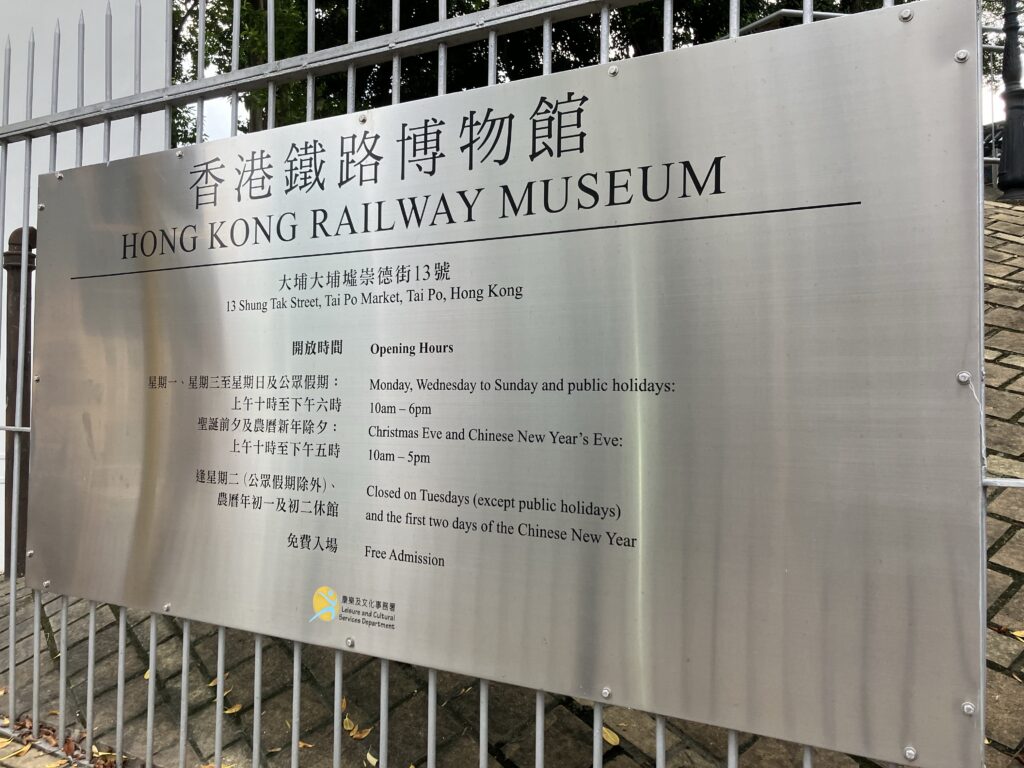 Summary and Impressions
More like a park than a museum. Since actual trains run beside the premises, it was enjoyable to see trains up close.
It was a facility full of fun discoveries, like walking on tracks and peeking under trains, rather than a conventional museum.
As it's free to enter, it's recommended for railway and train enthusiasts. Not only for kids, but also for adults as you can take nostalgic photos. I even saw people posing for pictures.
Thank you for reading today as well.
Here's where you can conveniently purchase an Octopus Card for travelers:👇
【klook】Hong Kong Tourist Octopus Card